The Best Destinations For Foodies in Mexico: Mexico is a food lover's paradise. With a rich culinary heritage spanning centuries, Mexico is renowned for its bold flavors, fresh ingredients, and diverse regional cuisines.
Whether you're a fan of street food, fine dining, or traditional dishes, Mexico has something to offer every foodie.
You're unlikely to encounter much of America's interpretation of Mexican cuisine unless you stick to tourist traps.
The genuine article is incomparably superior, and you won't believe how much better it is until you try it at one of these top spots in Mexico, which are gaining a growing reputation among gourmands.
In this post, we'll take a closer look at the 10 best destinations for foodies in Mexico in 2023.
10 Best Destinations For Foodies in Mexico 2023
1. Puebla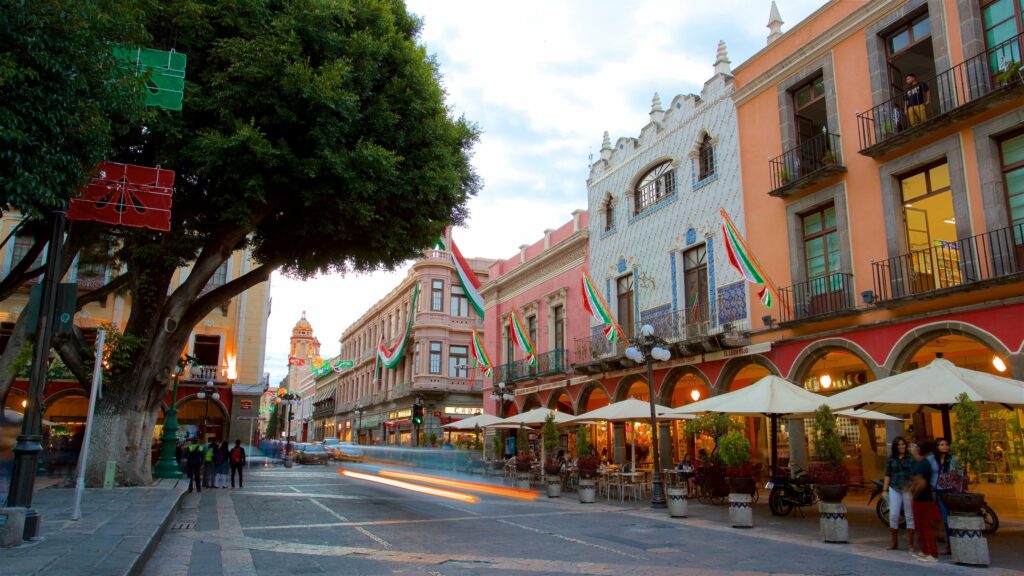 Puebla is regarded as one of the greatest cities in Mexico for culinary lovers, and it is only two hours away from Mexico City.
The spectacular Spanish colonial architecture and vibrant fusion of cultures that can be found in the city center have earned it the status of a UNESCO World Heritage site.
Shop for elaborately sculpted Talavera ceramics and dine on some of the greatest food in the nation as you stroll through its center streets, which have buildings, facades, and gardens that are reflective of the city's past.
The cuisine of Puebla is famous for its abundance and high level of quality, and one of its most famous specialties is as follows: Chile en Nogada is a dish that is prepared by stuffing roasted poblano chiles with a mixture of seasoned minced pork that has been mixed with pine nuts, raisins, and fruit from the area.
After having the packed chiles dipped in batter and cooked, they are finished with a wonderfully creamy walnut sauce on top.
It was during the time of the Spanish colonial rule in Santa Rosa and Santa Monica that nuns from local convents came up with the recipes for this meal and others that led to its widespread popularity.
Make it a point to visit "Candy Street," also known as La Calle de los Dulces, after one of your meals so that you may try some of the local candies and desserts.
2. Oaxaca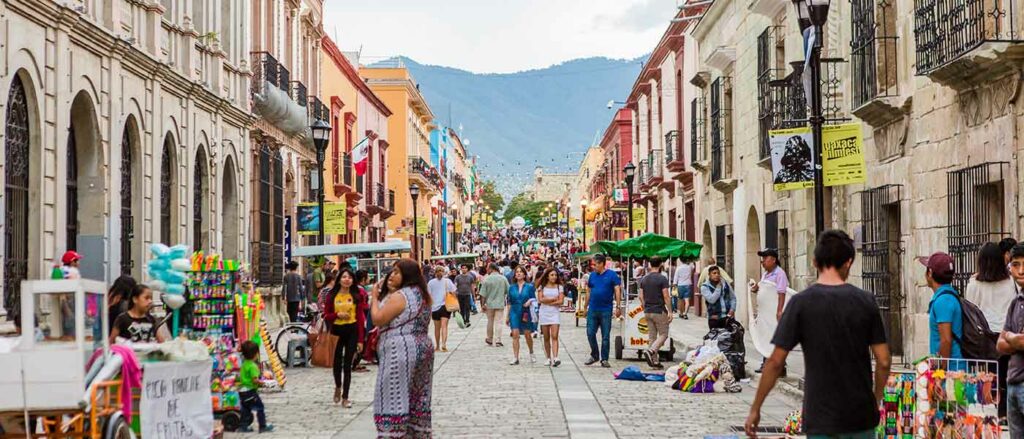 Because of the wide variety of traditional Mexican cuisine that were either created or developed in Oaxaca City, the city is an absolute must-visit holiday destination for foodies looking to take a trip to Mexico.
This unique state features a vast list of things to do, but it is most known as a gastronomic destination and is sometimes referred to as the "land of the seven moles."
This is owing to the illustrious and intricate sauces that are prepared over the course of many days using hundreds of ingredients, which frequently include chocolate.
It is impossible for tourists to stroll through the streets of Oaxaca without being served chocolate in some form, whether it is in the shape of a hot beverage, a pastry, or sweets.
This is because the locals have fully embraced chocolate as a part of the culture of the city. Mina Street, which is home to Mayordomo, Guelaguetza, and La Soledad, is considered to be the greatest "sweet street" in the world.
Here, you'll get the opportunity to observe traditional chocolate being made and discover how it's blended into desserts and many other facets of the culinary experience.
Mina Street is located in Mexico City. The Tlayuda, also known as Mexican pizza, is a cuisine that is particularly well-known in Oaxaca.
It is a huge, crispy tortilla that is covered with mole sauce, meat, stringy cheese, and salad. You won't be able to get a dish like this anywhere else that is as good as it is in Oaxaca.
Best Destinations For Foodies in Mexico
3. Todos Santos, Baja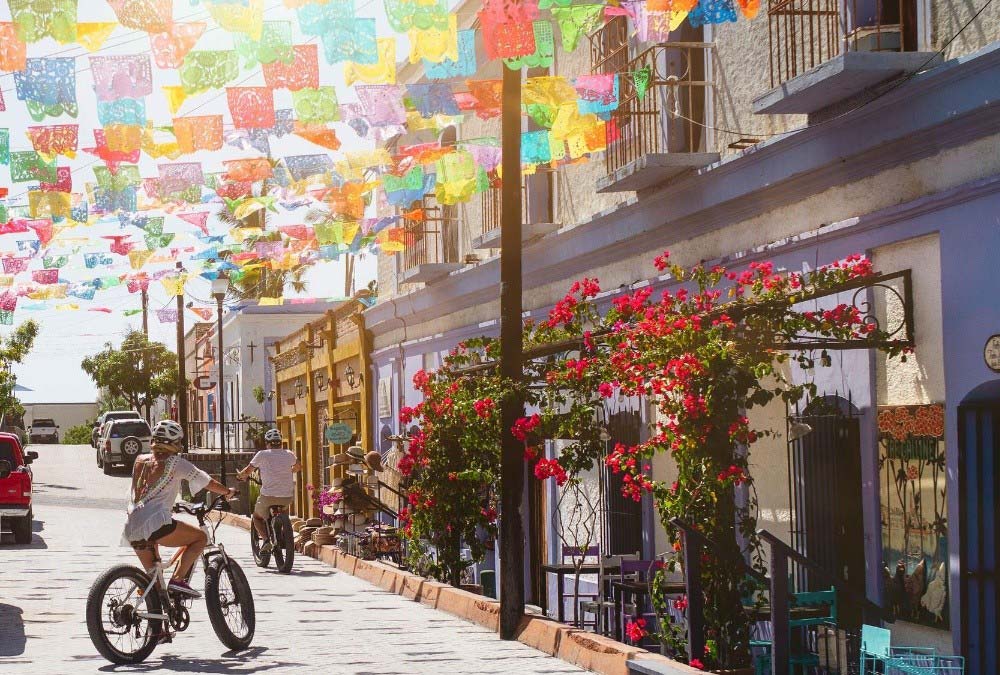 Todos Santos is one of those towns that, despite its size, manages to maintain a pleasant atmosphere despite the number of high-quality dining options.
Not only is this fishing community and surf destination on the southern part of the Baja Peninsula a genuine gourmet paradise, but it is also bordered by breathtaking desert landscape, with towering mountains to the east and the glittering Pacific to the west.
You'll find everything from classic Mexican cuisine such as wonderful chile rellenos served with amazing margaritas to outstanding street tacos, an abundance of organic fruit, and fresh seafood, as well as an incredible Italian restaurant called Cafe Santa Fe and delicious French cuisine served up at Chez Laura.
Take a stroll down to the golden sands at the end of the beach once you've finished eating, and if you're lucky, you'll have the beach and the ocean all to yourself.
4. Merida, Yucatan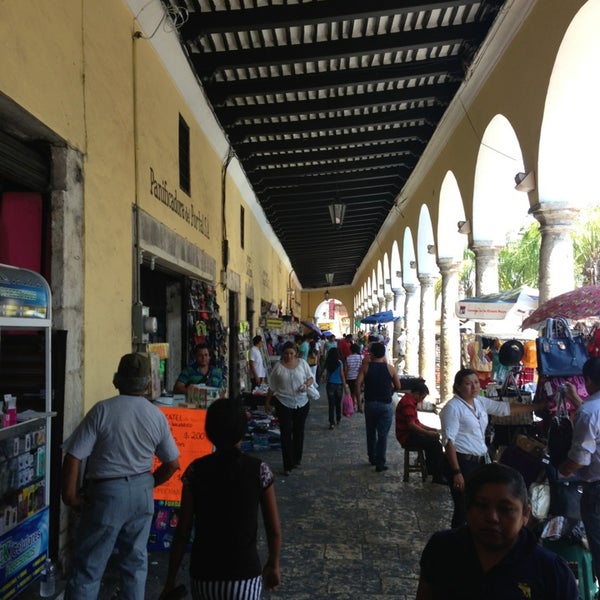 Merida, located four hours inland from Cancun, is considered to be the "real Mexico." This colonial capital and family-friendly destination is an underrated foodie destination that is at its best on the weekend.
On the weekends, its historical core, which is lined with Mayan brick cathedrals built in the 17th century, is closed to vehicles and filled instead with open-air stages, taco stands, and a variety of other happenings.
Merida is particularly famous for its Marquesita Mayas, which are crispy wrapped crepes filled with chocolate spread and cheese.
The city is also known for its Papadzules, which are an egg-based variation on the traditional enchilada, and its Cochinta Pibil, which is slow-roasted pig that has been well-seasoned.
After you've had your fill, visit the Ruta Puuc, a collection of five Maya archaeological sites that have been well preserved, or take a tour of the flamingo-filled mangroves in the fishing village of Celestun.
5. Puerto Vallarta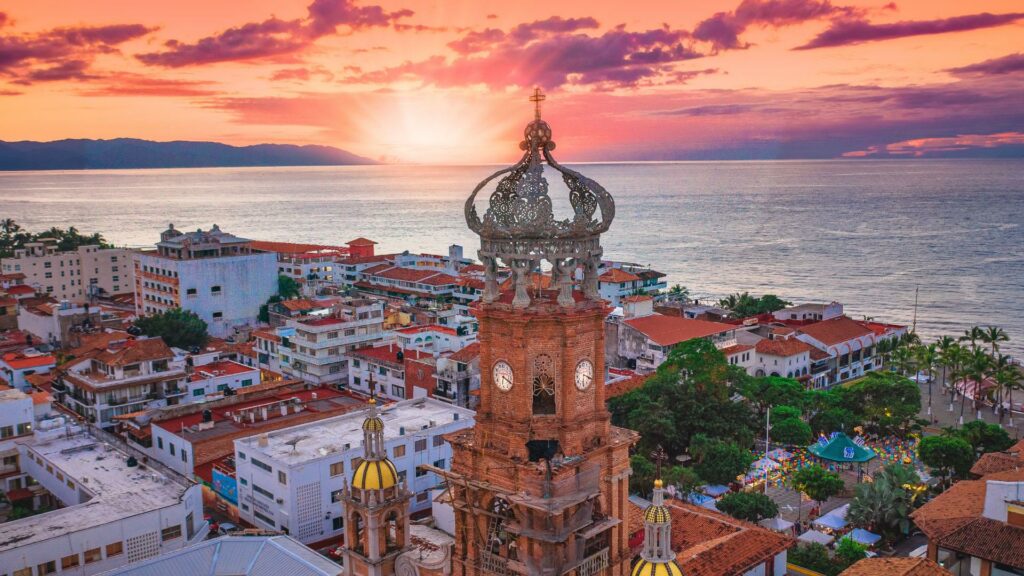 Puerto Vallarta is one of the most famous tourist destinations in Mexico. It is located on the Bay of Banderas in the state of Jalisco and boasts a myriad of high-end resorts, nightclubs, boutiques, and historical sites in addition to its unending gorgeous beaches and lush jungle highlands.
This city is quickly establishing a reputation as a destination for gourmets because to its wide range of mouthwatering options, which include anything from taco vendors on the beach to five-star restaurants with white tablecloths.
Its position along the Pacific coast means that many restaurants serve meals centered around fresh seafood, and while you'll find tons to pick from, serious foodies might want to visit during Restaurant Week in Many, or the Puerto Vallarta Gourmet Festival in November.
Both of these events will take place in November. If you can't do that, you should definitely think about going on a street food tour with Vallarta Eats so you can try some of the city's most popular dishes.
Best Destinations For Foodies in Mexico
6. Mexico City, Mexico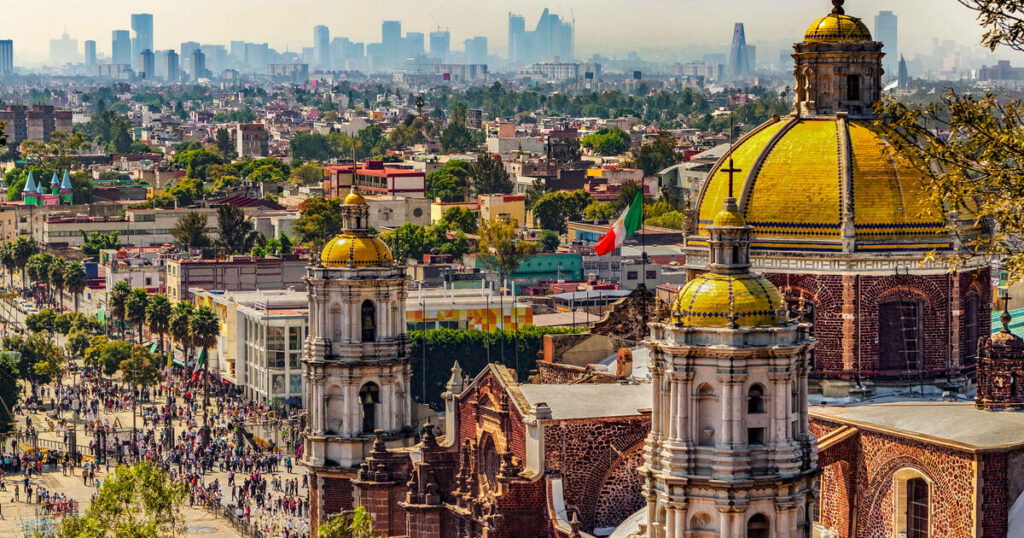 Due to the fact that Mexico City is one of the largest cities in the world, it shouldn't come as much of a surprise that there are an almost unlimited number of street sellers and little independent eateries in addition to world-famous restaurants.
There are improvised kiosks on every corner of the city, and there are enough local delicacies to keep anyone occupied testing them out for days, or even weeks.
Street food is actually just as much a part of the culture of the city as it was in the years before the arrival of the Spaniards.
Get ready to have your mind blown by the incredible variety of street food available here in addition to the wow factor.
There is no denying the appeal of an awesome taco, but you'll find much more than that in the capital of Mexico.
This includes roasted corn on the cob covered in mayo, chili flakes, cotija cheese, and a squeeze of lime – otherwise known as Elote, cornmeal cakes known as Tlacoyo, and delectable candies made from chile-coated mango.
Take a tour with Club Tengo Hambre if you want to try some of the very best, and we'll show you around.
7. Jalisco, Guadalajara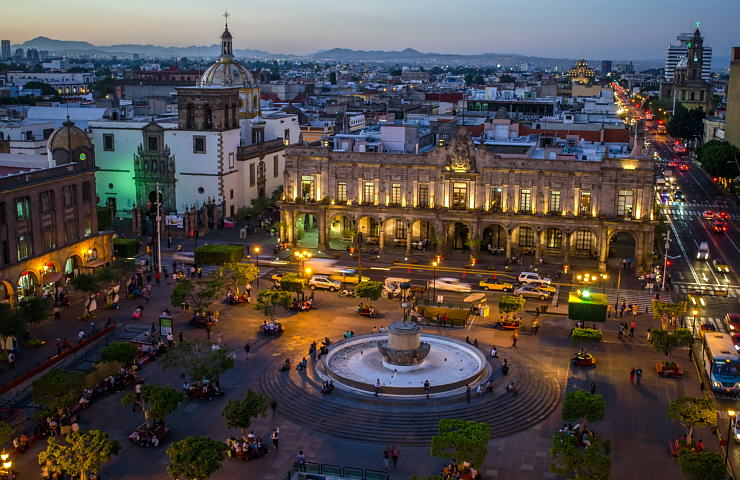 The state of Jalisco is home to Mexico's second largest metropolis, which serves as a more laid-back alternative to Mexico metropolis.
In addition to being the site where tequila, mariachi music, and the Mexican hat dance all originated, this region is renowned for its delicious food, which centers on chiles, maize, beans, tomatoes, and pork.
The cuisine known as Birria, which is similar to a stew and may be made with either goat or mutton, is widely regarded as one of the most representative dishes of the region.
After a long night of drinking, the Torta Ahogada sandwich, which consists of fried pork that has been literally drenched, or "drowned," as the word Ahogada indicates, in a sour salsa, is an absolute must.
If you're feeling brave, you can also try the Gusanos, which are deep-fried maguey worms wrapped in a tortilla.
8. San Cristobal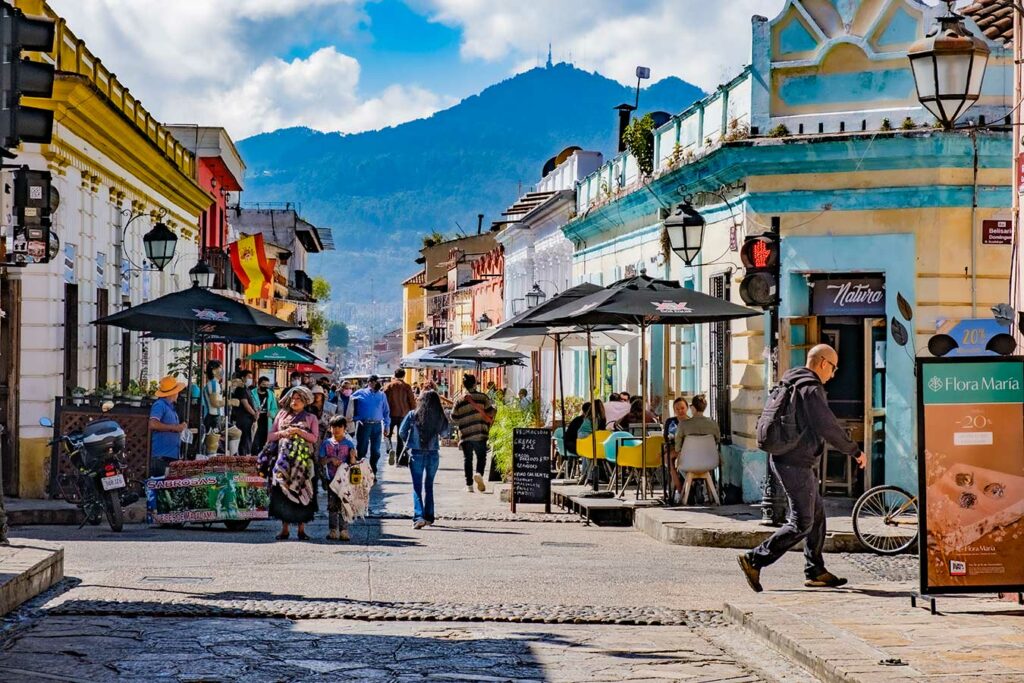 This lovely colonial city is located in a highland valley in the state of Chiapas, which is a location to the east of Oaxaca and to the south of Villahermosa.
This region is regarded to be one of the most breathtaking stunning regions in Mexico since it is wild, rough, and rich in indigenous life and culture.
In addition, San Cristobal features a perfect combination of fashionable cafés, outdoor food markets, and classic restaurants, in addition to an assortment of mouthwatering bakeries and pastry shops.
Another fantastic location for chocolate enthusiasts, this place offers a wide selection of great chocolate delicacies, but the one that stands out the most is the excellent hot chocolate, which can be ordered in a number of various variations, such as the Mayan-style version, which is produced with seven different kinds of chilies.
If consuming caffeine is something that interests you, you should know that the coffee beans used to make the coffee in this region are cultivated locally, and the coffee that is produced using these beans is very good.
Molotes are chorizo and herb-coated potatoes packed into a thin corn dough before being sealed and cooked in oil until crisp.
They are then filled with frijoles or guacamole and topped with lettuce. Make sure you taste these while you are here as well.
9. Yucatan Peninsula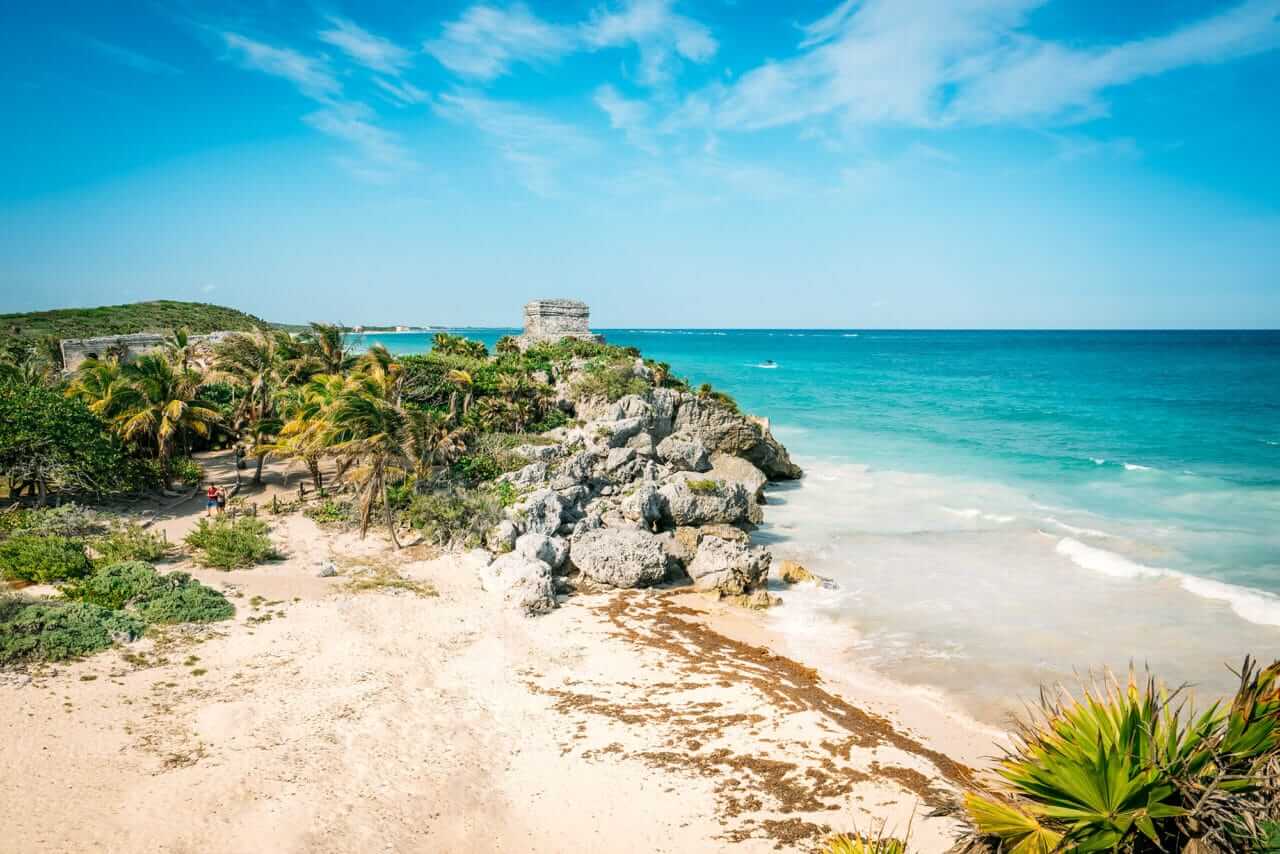 The Yucatan Peninsula is a food lover's dream, with a cuisine that blends Mayan, Spanish, and Caribbean influences.
Be sure to try cochinita pibil, a slow-roasted pork dish, and sopa de lima, a tangy lime soup.
10. Baja California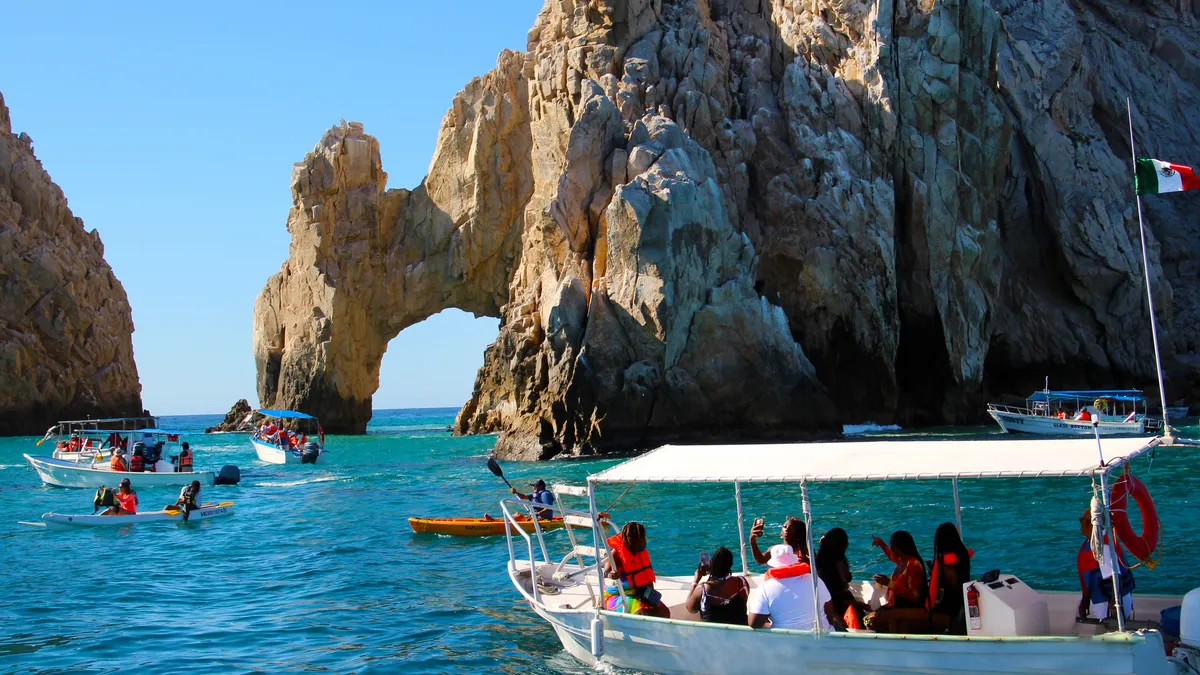 Baja California is home to some of Mexico's freshest seafood, including lobster, clams, and fish tacos.
Be sure to try the street food scene in Tijuana, known for its vibrant nightlife and inventive cuisine.
Conclusion:
From the vibrant streets of Mexico City to the charming colonial cities of San Miguel de Allende and Morelia, Mexico is a food lover's paradise. With a cuisine that blends indigenous traditions with Spanish and Caribbean influences, Mexico has something to offer every palate. Whether you're a fan of street food or fine dining, be sure to add these 10 destinations to your foodie bucket list in 2023.
Best Destinations For Foodies in Mexico 2023 – Newshub360.net
Related Post
Credit : www.Newshub360.net