10. Thapelo Morena Salary-  R400,000 per month
Thapelo James Morena is a South African professional soccer player who plays as a defender or midfielder for South African club Mamelodi Sundowns.
Mamelodi sundowns most expensive player Thapelo Morena shares the same amount with Gaston Sirino at R400,000 per month.
9. Kennedy Mweene Salary – R420,000 Rands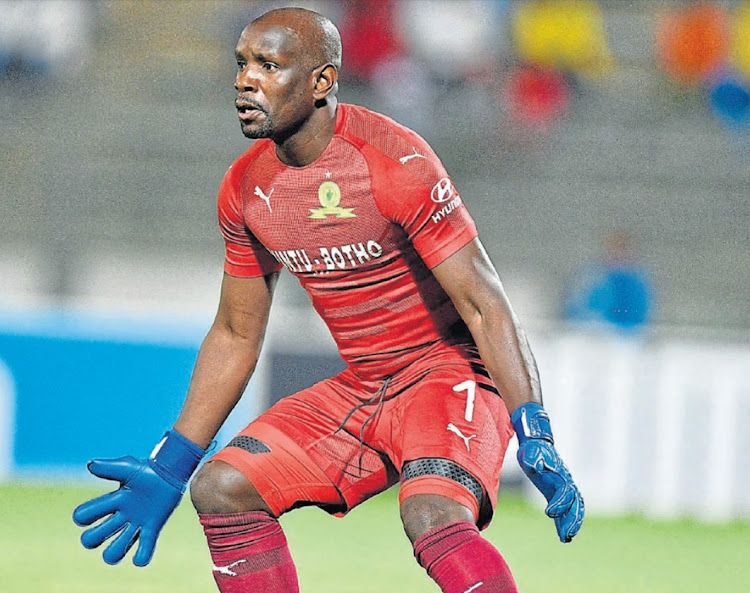 Kennedy Mweene, who was known for his penalty-saving and penalty-taking abilities, was undoubtedly one of Africa's best goalkeepers, winning the PSL Goalkeeper of the Season title (best player in South Africa's premier division) in the 2008-09 season. He was wanted by all of South Africa's top spending clubs, but he stayed with the Free State Stars until the end of the 2012-13 season. He signed a three-year contract with Mamelodi Sundowns on June 27, 2013.
He has saved every penalty he has been confronted with while playing for Zambia since being defeated from the spot by Samuel Eto'o at the 2008 Africa Cup of Nations. Since his debut in 2004, he has been Zambia's first-choice goalkeeper, and he has competed in the 2006 African Nations Cup, 2008 African Nations Cup, 2010 African Nations Cup, and 2012 African Nations Cup.
Mweene kept a clean sheet in the 2012 Africa Cup of Nations Final on February 12, 2012, and stopped one penalty kick (as well as successfully converting his own) in the penalty shootout that decided the game, which Zambia finally won. He was named the tournament's best goalkeeper.
Kennedy Mweene has been consistent with excellent goal keeping for 17 years. He has gradually solidified his position as one of Africa's best goalkeepers. Kennedy Mweene's current salary at Mamelodi Sundowns, is pegged at R420 000 per month.
8. Kermit Erasmus Monthly Salary – R450,000 Rands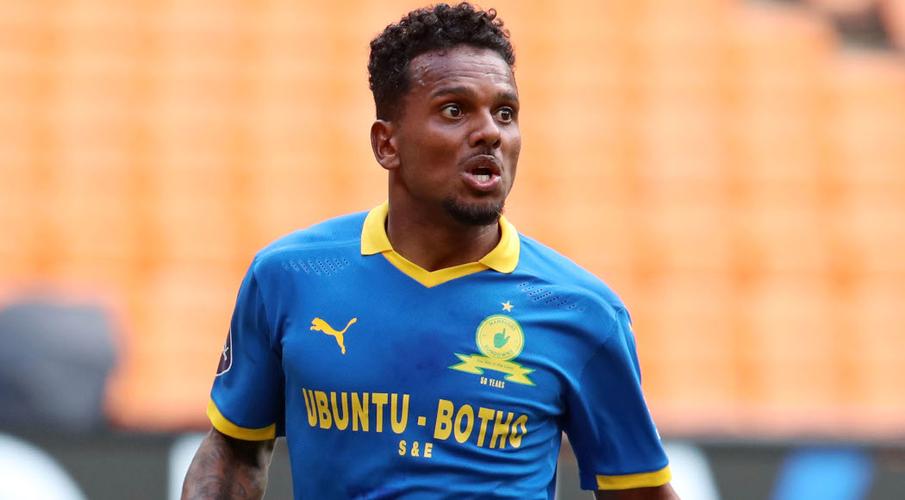 Kermit Erasmus has been playing professional football for 13 years and has reaped tremendously. His salary at Mamelodi Sundowns is currently pegged at R450 000.
Erasmus was nurtured by, and graduated from, the SuperSport Feyenoord Academy (now SuperSport United Youth Academy) before joining Feyenoord in 2007. He spent the 2007–08 season on trial with SuperSport United before joining the club. Erasmus made a total of ten games and scored one goal as Supersport claimed their first ever Premier Soccer League championship.
As of 2023, Kermit Erasmus has a net worth of US$600 000. He is currently reliant on his salary from Mamelodi Sundowns FC.
7. Denis Onyango Monthly Salary – R450,000 Rands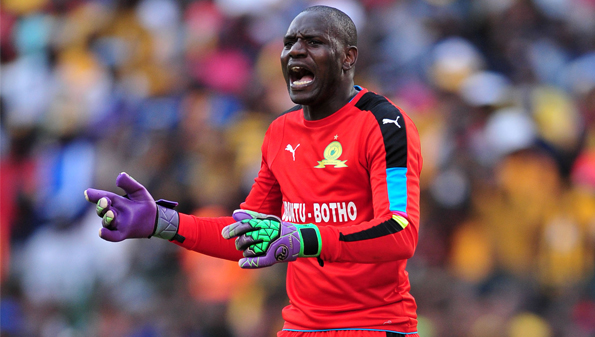 Denis Onyango is a Ugandan professional footballer who currently plays for Mamelodi Sundowns. He is an international player who has played for clubs in Uganda, Ethiopia, and South Africa. Onyango is also the Ugandan Cranes goalkeeper and captain.
His net worth has been growing significantly. Denis Onyango has a net worth of $5 million and earns R450 000 as salary.
6. Andile Jali Salary- R450 000 Per Month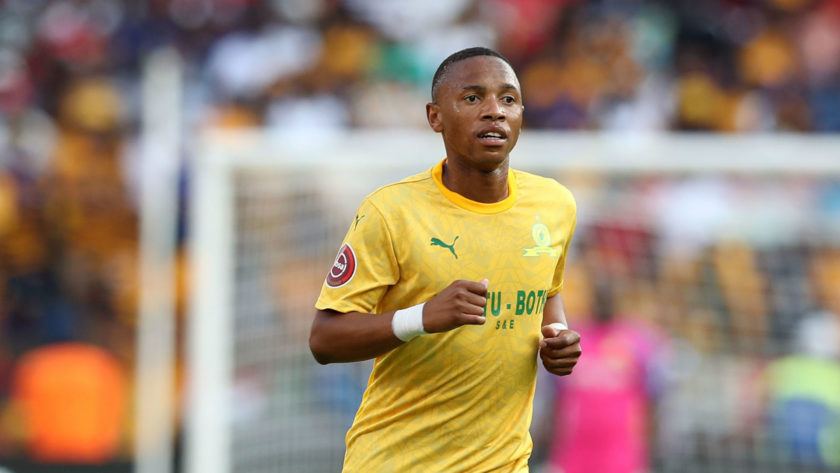 Andile Ernest Jali is a South African footballer who plays for Mamelodi Sundowns in the Premier Soccer League and the South African national football team.
During his time with the Orlando Pirates, Jali was a member of the team that recorded South African football history by winning three titles in a single season under the guidance of Dutch coach Ruud Krol. Afterwards, the same team went on to defend two of the trophies they had won the year before, as well as win another to complete a second consecutive triple.
When Andile Jali joined the Orlando Pirates, he quickly established himself as one of the team's most prominent players, winning multiple titles during his stint with the club. Aspect of his success with the Soweto side led to speculation about his potential as the future captain of the South African national team (Bafana Bafana). For his efforts, he has also gotten positive feedback, with several football pundits asserting that he has the potential to establish a name for himself in the European leagues.
Andile Jali earns R450 000 Per Month at Mamelodi Sundowns.