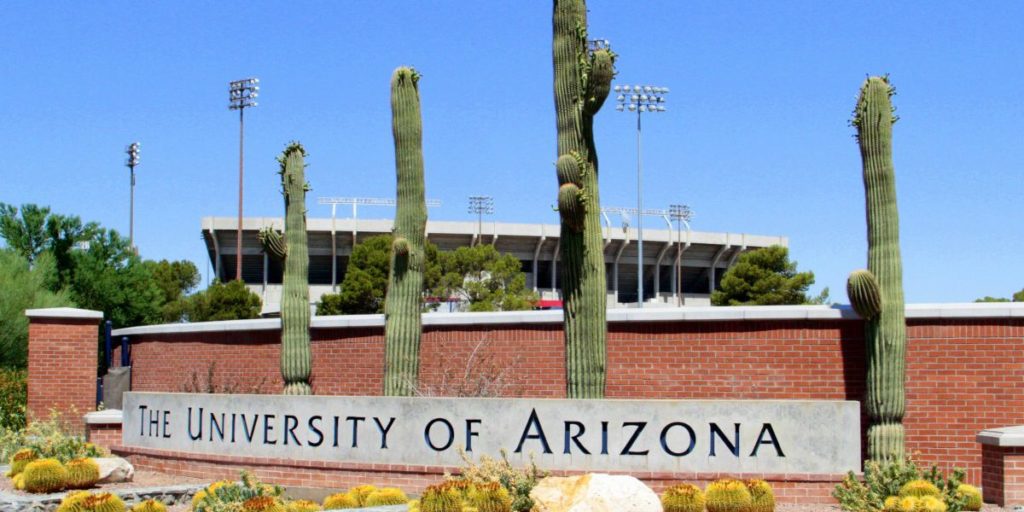 Scholarship Description:
Global Wildcat Freshman Tuition Award at University of Arizona in USA, is open for International Students.
The scholarship allows Undergraduate level programm(s) in the field of All Subjects taught at University of Arizona.
Degree Level:
Global Wildcat Freshman Tuition Award at University of Arizona in USA, is available to undertake Undergraduate level programs at University of Arizona.
Available Subjects:
Following subject are available to study under this scholarship program.
Eligible Nationalities:
students from all nationalities are eligible.
Scholarship Benefits:
The university will provide the award amount of $2,000 – $35,000 per academic year for incoming freshman.
This award covers a portion of non-resident tuition only. Tuition does not include fees, surcharges, room and board, books or other expenses.
This award may not be combined with any other tuition award including National Merit Finalist, National Scholar, Transfer Tuition Scholarship, Phi Theta Kappa Scholarship, some ROTC Tuition Awards, the Arizona-Sonoran Tuition Award, any Sponsored students, and some departmental tuition awards depending on type and amount.
This scholarship may be reduced each year the Qualified Tuition Reduction (QTR) (a benefit for faculty and staff) is utilized or other tuition reduction programs are utilized. Students offered multiple awards designated for base tuition, cannot receive more than 100% of base tuition. For more information about tuition rates, please visit the Bursar's website. 
Students in the Western Undergraduate Exchange (WUE) Program are not eligible for this award.
Eligibility Criteria:
A limited number of merit-based scholarships will be awarded to students based upon their application for admission who demonstrate significant international experience during high school and who exhibit outstanding academic records and test scores (TOEFL, IELTS, PTE Academic, ACT, and SAT). Test scores submitted after the May 1st deadline will not be considered for scholarship purposes. 
Verify Lawful Presence as described under Arizona's Proposition 300. Semesters without lawful presence verified will be lost and counted against the scholarship's total eight semesters.
Offers are non-negotiable and are not increased to match offers from other institutions and remain the same as the initial offer for continuing students, even if a student improves their UA GPA.
Awards are not offered to students admitted for spring.
Awards are for undergraduate studies only.
If a student is classified as an Arizona resident*, this scholarship will be adjusted to cover a proportional amount of resident tuition.
Application Procedure:
To apply for this opportunity, applicants must complete UA International admission application for an undergraduate degree at the university.
Supporting Documents: To be applying applicants must submit their complete application, transcripts, and Center for English as a Second Language (CESL) certificate.
Admission Requirements: All students who are interested to apply for this application program must check the admission requirements by their country.
Language Requirement: English language requirements are as follows for candidates who do not speak English as their first language TOEFL 79 or above IELTS 6.5 or above PTE academic 53 or above.