Let's look at the Wealthiest Cities in North Carolina state that is known for being a lovely area to live.
It is also known as a hub of activity and innovation due to the fact that it has world-class colleges, technology firms, and government organizations.
It should come as no surprise that the state of North Carolina's population is continuing to expand at such a remarkable rate. But what is it about the cities of North Carolina that makes them so desirable?
The majority of people would probably be quick to reply that it's either the pleasant weather, the numerous attractions, or the warm and welcoming people that make North Carolina a desirable place to live. However, what about those people who want a little bit more out of life?
What about those people who wish to live in a community where they can have a sense of safety and security even as they take advantage of everything else that life has to offer? In order to get the answers to these questions, we need to investigate the most prosperous cities in North Carolina.
The state of North Carolina is considered to be one of the oldest in the United States. It was established in 1789, and ever since then, it has been a constituent state of the United States.
The state is home to a number of cities that are among the wealthiest in the country, while others struggle to make ends meet. Because of its varied economy, it is considered to be one of the most livable states in the United States.
In point of fact, North Carolina regularly occupies the number one spot on lists of the greatest places to retire. The coastal cities aren't the only thing this state has going for it; it also has a number of suburbs that have vibrant economies and communities.
The following is a list of the 10 cities in North Carolina that have the highest median household incomes:
Wealthiest Cities in North Carolina 2023
---
1. Marvin — $206,469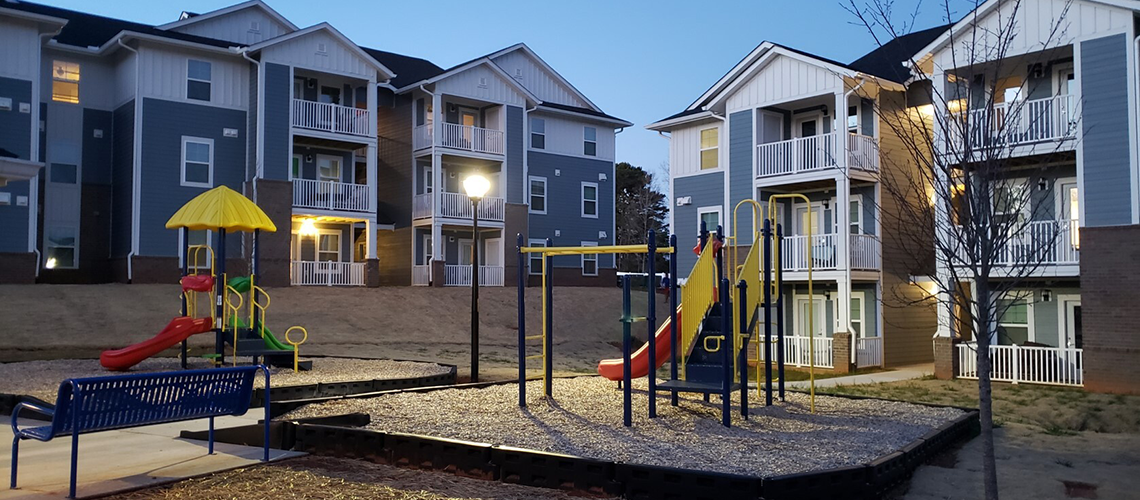 There is a town by the name of Marvin located in Union County, North Carolina. In addition to a huge number of horses and horse farms, the town of Marvin is home to a number of upscale residential complexes.
There are 6,553 people living in this rather small city. A significant proportion of the population is employed in occupations linked to sales, office work, administrative assistance, management, as well as employment associated to food preparation and service.
It has maintained its status as a very prosperous neighborhood ever since it was initially developed to cater to the housing needs of wealthy individuals. The community may be found around 40 kilometers to the southeast of Charlotte, in the state of North Carolina.
The town of Marvin has a yearly average income of over $206,469, and the median size of a household there is four individuals. Because of this, it is considered to be one of the wealthiest cities in both the state of North Carolina and the entire United States.
---
2. Weddington — $136,891 (Wealthiest Cities in North Carolina)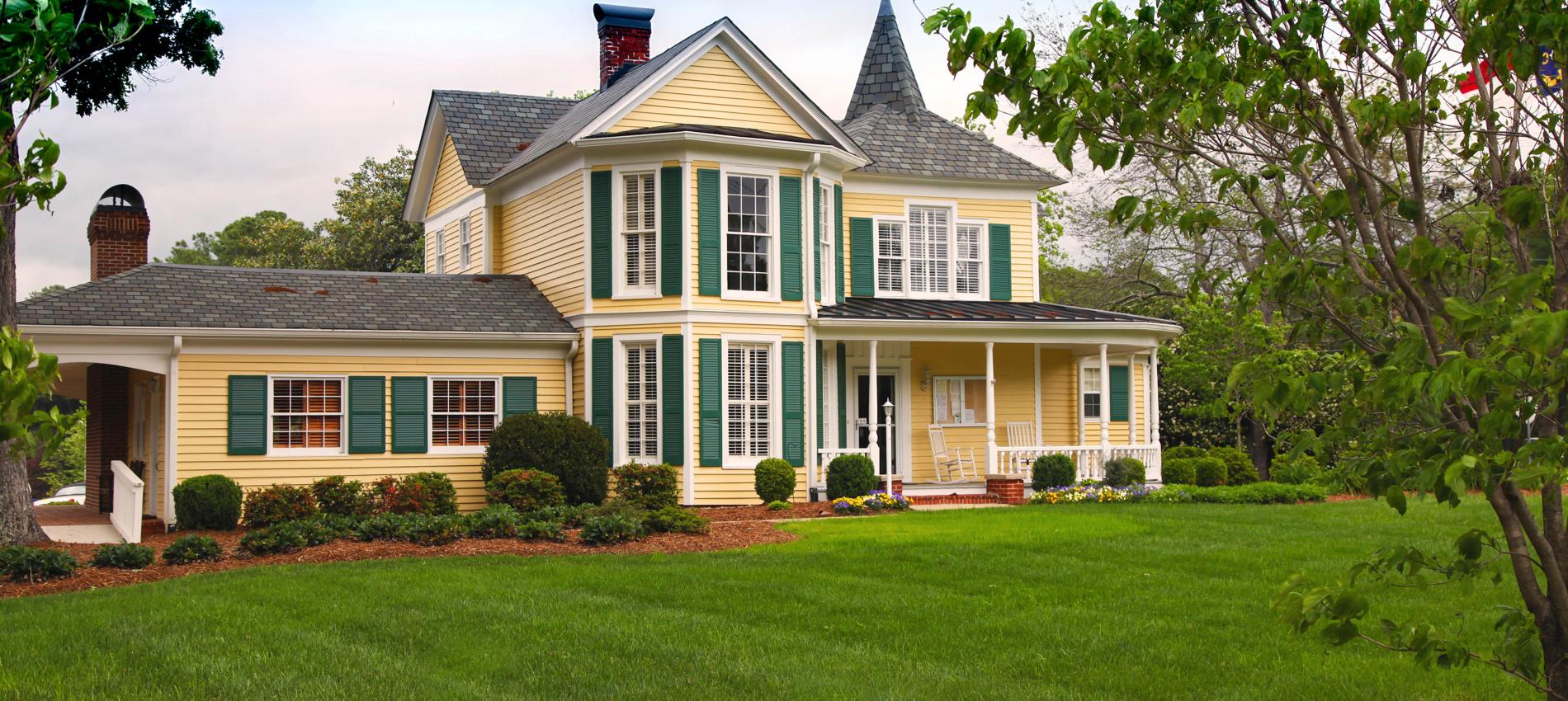 The city is located just south of Charlotte and is an ideal area to reside if you are seeking for a pleasant neighborhood as well as a good school district in which to raise your children.
According to Datausa.io, the median income of a household in Weddington is $136,891, which is more than four times more than the median income of a household in North Carolina as a whole, which is $54,602.
Weddington, along with the rest of Union County, has been enjoying consistent population growth over the past few years. With a high percentage of students graduating from high school and excellent performance on standardized tests, the public schools in Weddington are consistently ranked among the finest in North Carolina.
The public school system has been recognized on a national level for its achievements and has been given accolades for the academic excellence it has achieved. Weddington is a lovely city that consists of a wide variety of neighborhoods, each of which offers a range of home options at a range of pricing points.
There are now many new homes being constructed in Weddington, so individuals who are looking for something fresh new always have options accessible to them!
Weddington features a diverse selection of shopping opportunities, some of which include well-known stores such as Target, Costco, Best Buy, Home Depot, Lowes, Walmart, and more!
---
3. Oak Ridge —  $127,578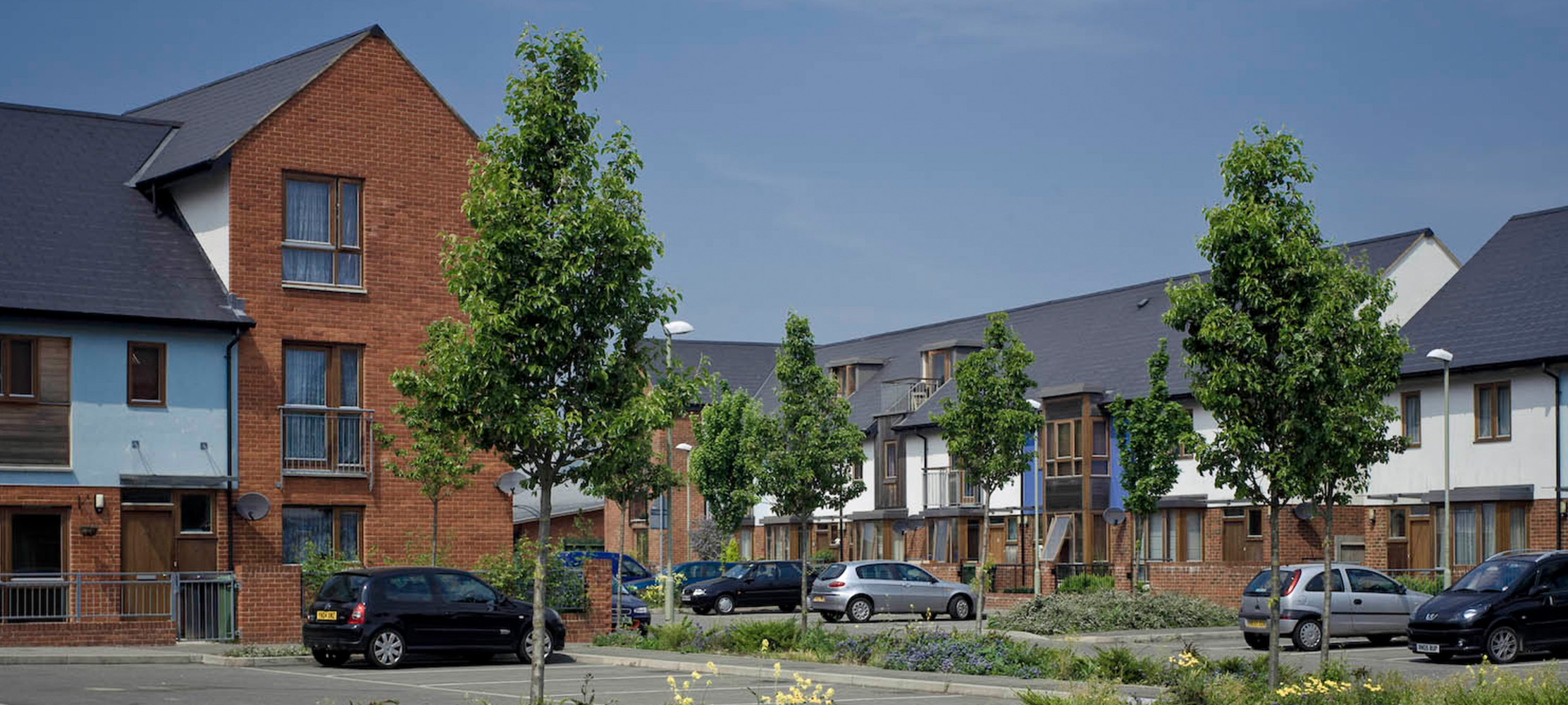 With a household income of $127,578 on average, Oak Ridge is one of the cities in North Carolina that can rightfully call itself one of the state's wealthiest. The city has a population of less than 9,000 people, but it is home to some of the most expensive real estate in the state despite its small size.
The price of a property in Oak Ridge is currently at $564,900 on average, and it has been steadily increasing over the past several years. The city's unemployment rate is lower than the national average, and there are a significantly greater number of job openings at this location than in the majority of other localities in the state of North Carolina.
The town is conveniently placed close to not one but two major airports. These airports are significant to the commercial sector since they facilitate travel to a variety of locations both within the United States and around the world.
In addition, they make it possible for people who live in outlying areas of Raleigh or Charlotte to navigate their way around the city with ease and without the need to be concerned about getting stuck in traffic on Interstate 85.
---
4. Davidson —  $124,853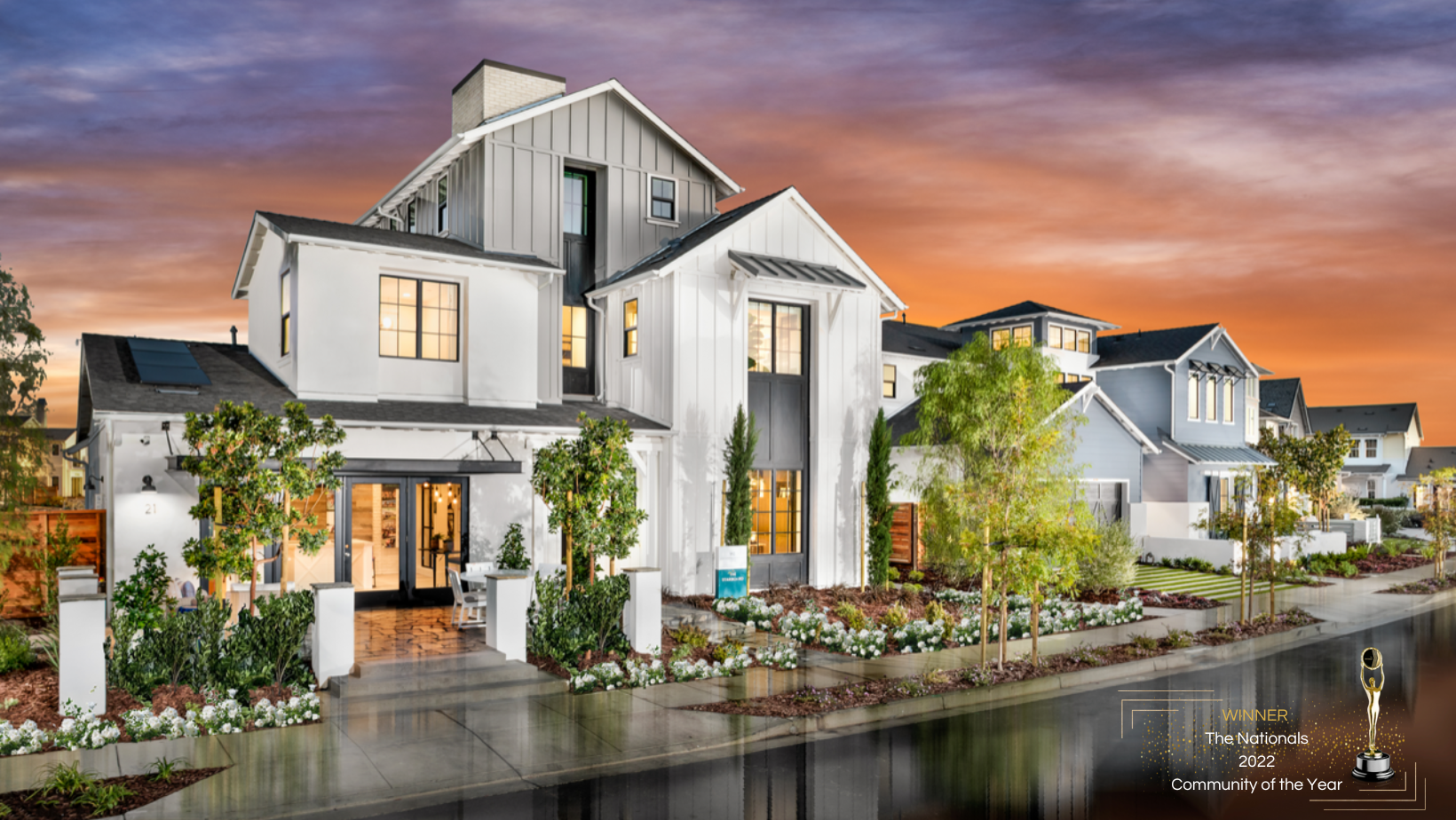 Davidson, which has a median household income of $124,853 and an average home price of more than $562,524, is one of the wealthiest communities in the state of North Carolina, and I say this in a pleasant tone.
Therefore, it should come as no surprise that Money magazine ranked the town as one of the greatest locations to live in the state of North Carolina.
This small town is located near Charlotte, and in addition to being home to high-income households, it is also the location of Davidson College, which attracts students from all over the world.
The main street in the town is lined on both sides with local shops selling a variety of goods, from coffee to jewelry to paintings. As a result, it should not come as a surprise that Davidson is not known for being an inexpensive holiday location.
---
5. Wesley Chapel —  $124,760 (Wealthiest Cities in North Carolina)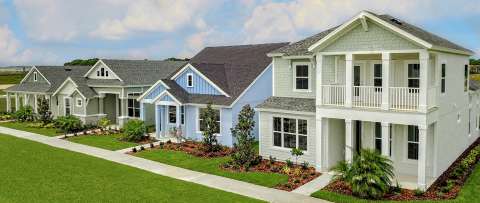 With a typical household income of $124,760 and an estimated median house or condo value of $551,980, Wesley Chapel is one of the wealthiest communities in North Carolina. Other factors that contribute to Wesley Chapel's richness include its location.
Wesley Chapel is the quintessential picture-perfect tiny town: it has a welcoming atmosphere and is surrounded by expansive rural estates, yet having a population of only 8,974 people. The town is an incredible location in which to make a home and bring up a family.
This picturesque town is a terrific option for people wishing to relocate to North Carolina because it has a high quality education system and a wide variety of activities to choose from.
Wesley Chapel might be exactly what you've been looking for if you've been searching for a tranquil community in which to plant roots and raise a family. If this describes your situation, read on.
This neighborhood provides its residents with a variety of attractions, such as golf courses, parks, restaurants, and stores.
---
6. Apex —  $112,549 (Wealthiest Cities in North Carolina)
With a household income of more than 112,549 dollars per year on average, Apex is one of the most prosperous municipalities in North Carolina. It has been determined that the historic main street of the town is among the most desirable real estate in the United States.
The town has the sense of a little town, but it offers a wide variety of high-end shopping and dining alternatives, in addition to a variety of outdoor activities that are suitable for people of all ages.
Additionally, it is home to a number of the state's most prestigious educational institutions. If you are wanting to bring your family here, you won't have to worry about safety because the crime rate is low and there are plenty of job options.
The Halle Cultural Arts Center is one of the attractions found in the surrounding area. This center provides seminars and workshops for both children and adults, covering topics such as painting and pottery production.
The Apex Nature Park is a place where guests can observe a variety of wildlife, including foxes, birds, turtles, and deer. Along Salem Street, the central business district is home to an interesting assortment of stores and eateries.
There is something for everyone here, from antique stores offering historical antiques from bygone times to hip boutiques like "Bliss," which sells high-end fashion clothing at costs that are more affordable than you would expect!
---
7. Holly Springs —  $112,029
With a population of more than 30,000 people, Holly Springs is recognized as one of the most prosperous towns in the state of North Carolina.
The median household income is $112,029, which is significantly more than the state average of $54,602, and the median home value is $531,366.
Holly Springs is a town that is well-known for its thriving economy, fantastic job opportunities, and low rate of crime; yet, many people who live there will tell you that the trait that makes Holly Springs the most attractive is the fact that it is family-friendly.
It should come as no surprise that so many people desire to make Holly Springs their permanent home given its close proximity to Raleigh and the Research Triangle Park.
---
8. Waxhaw —  $111,642
With a median family income that is higher than $111,642 and a median home value that is $567,958, Holly Springs is one of the towns in North Carolina that can claim to be among the state's wealthiest communities.
The housing stock is rather varied, ranging from compact and medium-sized starting homes to expansive mansions of varying sizes. But don't let the price tags scare you; there are many of ways to find a home in this charming town that is both within your budget and meets all of your requirements.
The proximity of Holly Springs to natural areas and the tree-lined avenues and parks that are found throughout the city are two of the city's most attractive features.
The village is located on the shore of Jordan Lake, which is a large body of water that is frequented by anglers, boaters, hikers, and campers who like to explore the area's trails.
A number of residential areas may be reached on foot from the central business district of Holly Springs, which is home to a diverse selection of stores, restaurants, and other points of interest.
The community that may be found around Bass Lake Road is a very desirable location. The homes in this area range in size and style, from modest ranches to expansive estates.
---
9. St. James — $104,850 (Wealthiest Cities in North Carolina)
With a typical household income that is over $104,850, which is more than double the average income for all of the United States, St. James is one of the wealthiest municipalities in the state of North Carolina.
The community is made up of families that have lived in the area for several generations as well as newcomers who are drawn to the area because of its peaceful neighborhoods and high-quality educational opportunities.
The town is committed to preserving the natural environment for its citizens by limiting the amount of economic development that takes place within its borders.
The majority of houses are constructed on expansive, forested lots, which provide an abundance of solitude. The vast majority of properties are half an acre or bigger in size, and are designed to accommodate a single family.
There are also some ranch homes and duplexes that are on the market that are cheaper and more compact. These homes are perfect for first-time buyers or as vacation rentals.
St. James provides access to a number of lakes and rivers, including the Brunswick River and a piece of the Intracoastal Waterway, making it an ideal location for people who enjoy spending time outside thanks to its miles of walking trails and bike lanes.
In addition, there is a vast selection of outdoor activities that may be enjoyed in the surrounding area of Southport, such as surfing classes, stand-up paddleboarding, kayaking, boat excursions, fishing charters, and swimming at Ocean Crest Pier.
---
10. Cary — $104,669 (Wealthiest Cities in North Carolina)
Cary is considered to be one of the wealthiest towns in the state of North Carolina due to the fact that a sizeable portion of the population has an annual income of more than $100,000. Cary is a fantastic location for starting or growing a family due to the proliferation of well-paying jobs and the city's general welcoming attitude toward families.
Cary is such an attractive place to live because, in addition to all of its amenities and features, it is located in close proximity to other desirable places to live, including Raleigh, Durham, and Chapel Hill.
I-40, the I-440 Beltline, and the I-540 Outer Beltline are major thoroughfares that connect all three of these cities to Cary, which is located within 15 miles of each of these other cities.
Having three major cities so close together may seem like a positive thing, but it actually makes traffic problems worse and lengthens the commute for people who drive themselves to work or school on a regular basis.
Living in Cary provides easy access to everything but you can save time by living near your business. In reality, you should consider commuting time as one of the variables while choosing a residence.
---
Wealthiest Cities in North Carolina 2023:Newshub360.net
Related Post
♦ 13 Most Expensive Cities to Live in California 2023
♦ 10 Richest Cities in Michigan Based on Median Income 2023
♦ 10 Best Places to Live on East Coast of Florida 2023
♦  15 Top Fox News Anchors Female to Watch 2023
♦  20 CNN Female Anchors You Need to Watch in 2023
♦  11 Dr Pepper Commercial Actors and Actresses 2023
♦  15 Funny Numbers to Prank Call and Prank Hotlines 2023
♦  20 Scary Numbers to Call: You Should Never Call Them
♦  14 Actors and Actress in GEICO Commercials 2023
♦  10 Liberty Mutual Commercial Actors and Actresses 2023
♦  10 Best Slavery Movies on Netflix for Black History Month 2023
Credit :www.Newshub360.net