Who Needs Electrical Safety Training in 2023: Electrical safety training is crucial for anyone working with or near electricity.
And that training is not limited to electricians. From office workers to construction workers, anyone who interacts with electricity risks injury or death if they do not comply with electrical safety at workplace.
In this article, we will figure out who needs such training and where it can be received.
Why is electrical safety training required for non-qualified persons?
We have highlighted the top 3 reasons why you should take care of electrical safety awareness training for unqualified employees:
NFPA 70E Requirement for Electrical Safety at the Workplace
According to this document, all personnel exposed to the risk of electric shock, when the risk of such danger is not reduced to a safe level, must receive safety training for electricians.
Ensuring the safety of the employees
Your employees may not have the necessary knowledge or experience to correctly identify potential electrical hazards or understand safety rules.
Lack of proper training can lead to serious injuries or even death.
With proper electrical safety training for employees, your staff will be able to identify potential hazards, understand information from warning signs, use personal protective equipment and apply safe working methods to reduce the risk of injury.
Certificate acquisition
In order for employees to work with electrical equipment, they must be recognized as «qualified». They will be able to obtain the appropriate certificate only after completing electrical safety courses.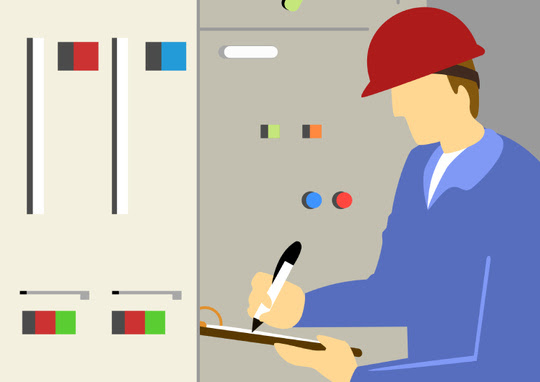 Where to get electrical safety courses?
Among all electrical safety classes, we recommend the Leaf Electrical Safety program.
Those courses are designed for operators, mechanics and maintenance technicians, providing them with all the necessary knowledge and skills in various aspects of electrical systems, as well as increasing their awareness of electrical safety.
Classes are online so the team can join from anywhere in the world!
On completing the electrical safety program, the personnel will receive a certificate giving them the right to work with various electrical equipment.
What electrical safety topics do programs usually cover?
Electrical safety topics of Leaf Electrical Safety include:
Education about possible risks;
How and when employees may be exposed to electricity;
Their responsibilities;
Current rules and standards adopted in this field;
 Electrical Safety Briefings.
Choose Leaf Electrical Safety and your team will better understand all possible dangers, and will be able to protect themselves from potential risks!
Who Needs Electrical Safety Training – Newshub360.net
Related Post
Credit : www.Newshub360.net