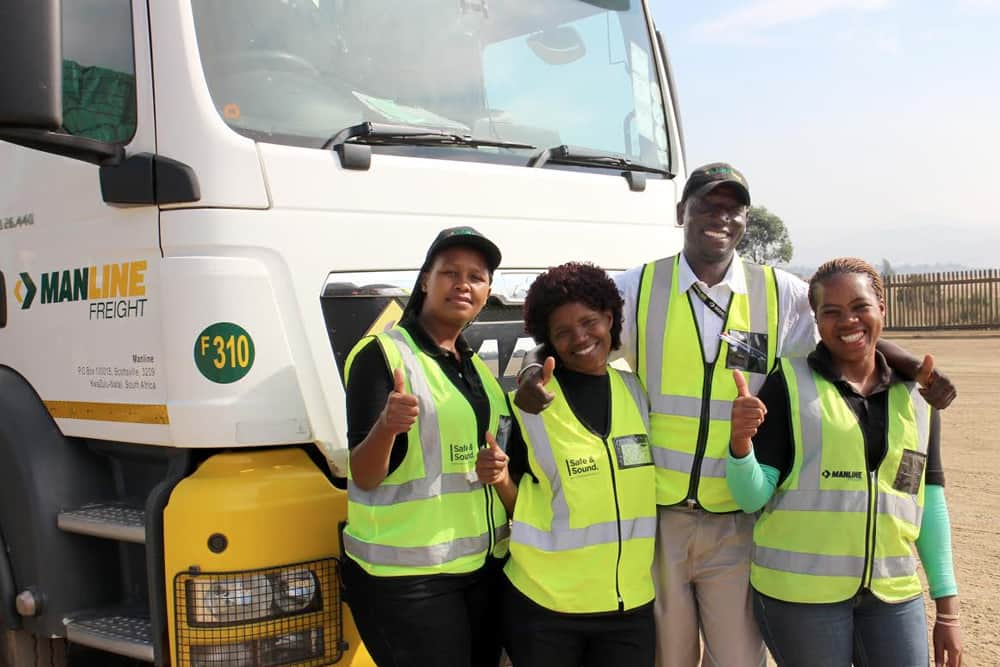 Code 14 Learnerships 2023: Everyone is interested in learning more about learnerships, that offer a one-of-a-kind opportunity to receive specialized on-the-job training within a particular field.
This training prepares you to enter the workforce of the country and give your share to the economy.
Learnerships are a kind of partnership between the government and the private sector, with the goal of enhancing the employability of young people while also meeting the staffing needs of businesses.
I've broken down all you need to know about Code 14 Learnerships into this post for you. So, what exactly is this Code 14?
A Code 14 certification or license is required in order to operate a vehicle weighing more than 16,000 kilograms while towing a trailer weighing more than 750 kilograms. This license allows the holder to drive vehicles with the codes 8, 10, and EB, making it a versatile piece of certification.
Therefore, Code 14 is not a company but rather a license that can make it possible for you to work with several organizations who employ these large trucks for their operations and therefore require suitably qualified drivers to fill jobs inside their organization.
Code 14 Learnerships
I will highlight some of these businesses that have announced that individuals who hold Code 14 licenses are eligible to apply for learnership opportunities.
Unitrans
In South Africa, Unitrans is a significant player in both the public and private transport industry. The company has established itself as a reliable and trustworthy transportation provider, and it has solid forward management and ethics that have been put into place to ensure that it will continue to be successful for a very long time into the foreseeable future.
The fact that Unitrans is profitable is one piece of evidence that its management structure is sound; the company's revenue is fairly significant in comparison to the revenue of other transportation businesses.
Because of this, the firm is in a position to offer generous compensation to its drivers as well as its other employees and staff members. If you work for this firm, you will be able to concentrate on your work without having to worry about whether or not the company will take care of you since the company has a very clear policy on its obligations to its employees.
Unitrans Code 14 Driver Internship Learnership
Truck drivers are in high demand at Unitrans as a result of the company's extensive network of cooperation arrangements with other businesses for the purpose of doing logistics and haulage work on their behalf.
As a result, those who are interested in pursuing a career in the field of long-distance haulage are welcome to apply for our Code 14 Driver Internship program.
Unitrans is the only haulage firm in South Africa that you should consider working for if you have previous experience or if you have been granted the Code 14 license. If you have any of these qualifications, you should consider working for Unitrans.
Applicants that are selected will be partnered with more experienced drivers and will go along with them on deliveries. They will be required to learn as much as they can as soon as they can so that they may take on greater responsibilities within the organization.
It is possible that as a Unitrans code 14 driver, you will be tasked with delivering goods to a number of different businesses along a specific route.
If this is the case, it is your responsibility to avoid conflating the deliveries and to ensure that you carry out all of the duties that are expected of you in a timely manner.
Benefits of Unitrans Learnerships
In addition to the financial benefits that come with working for Unitrans, you will also have the opportunity to increase the scope of your knowledge as a driver by being behind the wheel of a variety of vehicles.
Additionally, putting Unitrans on your resume significantly improves the likelihood of you being hired for the position.
Additionally, you get to engage with a variety of individuals as a Unitrans driver, which is a vital professional skill. In addition to this, you will be working in a high-pressure atmosphere, which will not only push you but also help you improve.
Therefore, no matter where you end up, you will always have the ability to perform well in the roles of a worker and a driver.
Unitrans Code 14 Driver Learnership Requirements:
Your driver's license must have a Code 14 license in order to show that you are authorized to operate cars in the relevant weight category. This is the initial prerequisite.
It would be beneficial for you to have previous expertise in commercial driving, hauling, or logistics, if you are applying for this position.
Candidates are expected to have high levels of motivation and dedication, in addition to having the ability to collaborate well with others.
Application Procedure:
If you believe that you have what it takes to take advantage of this Learnership Opportunity with Unitrans, then please get in touch with the Unitrans office that is most accessible for you.
You can send your application letter and resume in a sealed envelope.
Engen
Engen Petroleum is a significant oil producer in South Africa. The downstream market for refined petroleum products is the primary focus of the company's operations. The company's inventory also includes kerosene, diesel, and gasoline, in addition to other lubricants and motor oils.
Engen's annual sales is in excess of R700.3 billion, and the company employs around 3,485 employees. In addition to these businesses, the corporation has a presence in around 17 other countries across the continent.
Engen Drivers Learnerships
Engen has, over the course of its history, opened its doors to appropriately qualified individuals who want to obtain additional experience in the field of driving, with the intention of those individuals later having the opportunity to have fantastic careers with a world-class oil business.
If a person takes advantage of this opportunity, he should gain a number of benefits, some of which include: the experience of working in a great work environment; the opportunity to expand his experience by driving and operating various classes of vehicles; the possibility of up selling his CV; the mention of Engen on any CV will greatly improve the chances of landing any job you apply for; and the possibility of up selling his experience.
If you decide to become a trainee driver for Engen, the company will pair you up with an experienced driver who is obligated to bring you along on supply trips.
You will then get the opportunity to review and enhance your understanding of these vehicles while observing them firsthand.
In addition to this, you will have the opportunity to work in an environment that is rigorous and demanding, learn how to deal with deadlines, learn how to operate as a team, and overall enhance your work ethic and professionalism.
The successful completion of this learnership will result in the awarding of National Certificates: Professional Driving to the participants. (NCPD)
Engen Drivers Learnerships Requirements:
Applicants must at this time be unemployed.
Applicants must hold valid EC licenses.
Applicants must be older than 25 years old at the time of applying.
Applicants must have grade 12 or equivalent.
Applicants must not be in school presently.
Applicants must be motivated.
Applicants must be willing to learn.
How to Apply
The application process may be completed online by sending an email to the following address: engen@hosting-it.co.za. Please use "Drivers Internship" as the subject line of your email, and also include a copy of both your driver's license and your high school diploma as an attachment.
Conclusion: Code 14 Learnerships 2023
The options for code 14 learnerships that have been featured above are some of the most exciting opportunities to establish a fantastic driving career for yourself, and they are offered by some of the best firms that could make use of your driving skills.
These are some of the most successful businesses in their respective industries, and they have earned a stellar reputation for providing excellent benefits and compensation to their employees.
Code 14 Learnerships 2023 – Newshub360.net
CHECK THIS OUT:
♦  Top 10 Highest Paid Footballers in South Africa 2023
♦  Top 10 Highest Paid Footballers at Mamelodi Sundowns 2023
♦  Top 10 Highest-Paid Footballers at Kaizer Chiefs [ Billiat is 2nd ]
♦   Top 10 Highest Paid Footballers at Orlando Pirates 2023
♦  Top 10 South African Footballers Who Went Broke After Retirement
♦  Top 10 Richest Football Club Owners in South Africa [ Motsepe is 2nd]
♦  Top 10 Most Expensive High Schools in South Africa and Their Fees
♦  Top 10 Richest Football Clubs in South Africa [ Kaizer Chiefs is 2nd]
Credit :www.Newshub360.net