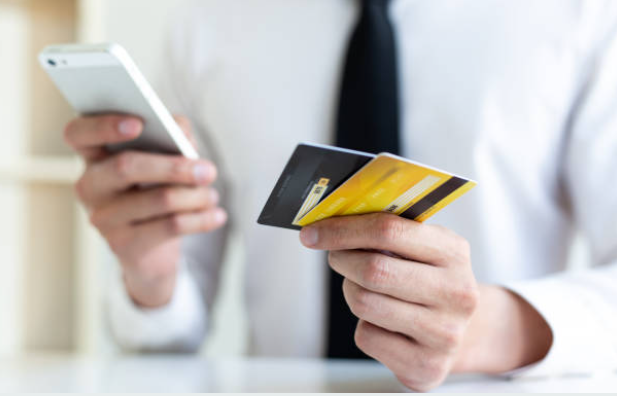 Cheapest Business Accounts In South Africa 2023: What are the characteristics of a good bank account for a business? The continued success of the owner's company is almost always the primary focus of a person who operates a small business.
That implies that he must continually search for ways to make his firm lucrative and efficient, by reducing the amount of money that is wasted.
A good account for a small business or the cheapest business account in South Africa should allow the businessman to hold large sums of money and to disburse the money in a timely manner while maintaining accountability. This could be done through the use of cheques, online transfers, ATMs, and other methods.
A suitable business account for the owner of a small business should also provide him with the chance to make the aforementioned disbursements without paying an excessive amount of fees; yes, the withdrawals should be very cheaper.
You can spend as much money as you like, but if you do not do it in a responsible manner, you will almost certainly find yourself in a precarious financial situation.
As a result of this, a good account for small businesses must consistently and promptly offer your account balance as well as its history.
This can also assist you check your financial records and avoid withdrawals made without your permission.
Small business owners in South Africa desire business accounts that are as cheap as possible while yet providing them with the same level of service as their bigger competitors. This includes maintaining a positive connection with their bankers and having easy access to credit facilities.
Top 10 Cheapest Business Accounts In South Africa
1. FNB Easy Account Smart
Small company owners may discover that the FNB Easy Account is a useful financial tool. There are actually two different options available for this FNB Account; the first is the Easy Smart Option, and the second is the Pay-As-You-Use option.
Both of these options are described below. Because of the ways in which they differ from one another, we shall handle them in a distinct manner.
The FNB Easy Account Smart is not only very simple to open, but it also comes loaded with a ton of benefits and incentives.
The account has the benefit of being able to issue checks, which may be useful for sending staff out to make purchases or even for paying employees directly. The monthly fee for the account is merely R59 per month, while the account itself is R59 per month.
Also, the FNB easy smart account makes use of technology to your advantage in order to reduce the costs of several aspects of your life.
You get all payment notifications at no extra fee.
At any of the FNB ATMs, you won't be charged a fee for making withdrawals or deposits of up to R2,000 each month.
You will not be charged any additional fees for using your card an infinite number of times.
Communication is essential to the success of any company; with your FNB Connect SIM, the bank provides you with 300 MB of data, 30 voice minutes, and 30 SMSs. Interestingly, you also receive an additional 300 MB of data when you spend up to R51 or more on your FNB Connect SIM each month.
You are also eligible to get additional benefits, such as the following:
If you shop at Checkers, Shoprite, Usave, Clicks, or Intercape, you can earn R50 worth of eBucks for free.
You have the option of paying the monthly account cost using eBucks rather than having it deducted from your account directly.
2. FNB Easy Account Payu
An example of a pay-as-you-use account is the FNB Easy Account PayU. That indicates that you won't have to make a payment for it if you don't make use of it. This is the kind of business account that would be appealing to a businessperson who is trying to put money away for some purpose in the foreseeable future.
The only actual payment you are required to make with this account is a service charge of 4.95 South African Rand (R) each month to maintain your account.
You are granted an infinite number of card swipes at no additional cost to you.
You won't be charged anything extra when you use the FNB app to do online banking transactions, in addition to being able to make purchases of airtime and data.
Get updates without having to pay any further money or fees.
You won't be subjected to any additional costs or penalties if you use your black Easy debit card to pay for groceries or withdraw cash at Shoprite, Checkers, Pick 'n Pay, Boxer, or some Spar and Usave shops.
When you shop at Shoprite, Checkers, or Usave, you have the opportunity to earn benefits in the form of weekly grocery coupons.
It is important to keep in mind that the best thing this account can offer for you is to save. Therefore, no unnecessary spending.
Cheapest Business Accounts In South Africa
3. Discovery Bank Transaction Account
The Discovery Gold account is one of the cheque accounts in South Africa that has cheap costs and extended benefits, so it is no surprise that many proprietors of smaller companies find it to be a really appealing option.
This could come off as unbelievable to a lot of people who read it, especially considering the fact that Discovery produces a lot of luxury goods that are geared for those who have a lot of money to spend. You will, however, find it amusing that the bank offers this choice despite the fact that some of its costs are rather cheap. You may find them down below.
A monthly account cost of R5 is charged to you if you want to use this particular account.
You get automatic membership to Vitality and pay a monthly premium of R5.
You will only be charged R4.50 in addition to 1.5% of the total amount of cash you withdraw from a local ATM.
At the community point of sale, you will be charged R2 for each cash withdrawal that you make.
You will be charged R65 for each cash withdrawal that you make from a foreign ATM.
Swipes at the point of sale, both domestically and internationally, are completely free.
There is no fee associated with checking one's balance using an ATM.
Notifications of payments are sent at no additional cost.
4.  Standard bank's Access Account
The next item on our agenda is an Access account from Standard Bank. This is another another cheque account that may be customized to meet the requirements of a small business owner who must properly distribute money in order to maintain a business without increasing its operating expenses. This bank account is attractive due to the cheap costs associated with it and the fact that it is simple to operate.
In fact, you are not required to make consistent contributions into the account at all. There is a monthly maintenance cost of R5.80 associated with the account.
Free access to fast money and top-ups for prepaid accounts are both included with this account for your convenience. Additionally, you are eligible to get UCount benefits and R25 in free airtime or 250MB of free data each month from Standard Bank Mobile when you use this account.
However, this bank account type does not offer overdraft facilities.
5. Old Mutual Money Account
The Money Account, which is offered by Old Mutual, is a cheque account that may be of great use to a person operating a small business.
This account, on the other hand, is rather exceptional due to the fact that it combines aspects of both a savings account and a current accounts. A monthly administration charge of R4.95 is deducted from your balance when you use this account.
Money account customers are charged R40.40 for every 12 transactions that are made outside of the account; hence, the amount of money that you may save using this account is directly proportional to the frequency with which you make withdrawals.
Those who prefer to take a more measured approach with their money could find this to be one of the more attractive options.
Old Mutual's Money Account provides its customers with a card and allows for an unlimited number of free card swipes.
You are not charged for using internet banking or banking through mobile device.
You are able to access the money you have saved whenever you choose.
You receive free alerts.
Cheapest Business Accounts In South Africa
6. ABSA Transact Debit
People who are just getting started in life and business may find the ABSA Transact account suitable for their needs because it does not need a significant amount of money to be deposited into it and does not charge a huge amount of money in fees.
In fact, this account was designed for young individuals who are just starting out in their careers and who could have a monthly salary of less than R3000 or might not have any income at all during some months.
In order to keep the account operational, there must always be a minimum amount of R20.00 in the account.
The cost of maintaining this account is only $4.90 per month.
Through the use of this account's overdraft function, you will be able to borrow money.
You may utilize the banking app on your mobile device.
You receive free card swipes.
You are provided with free notifications through SMS or email, in addition to being able to check your balance at any time.
7. Capitec bank Global One Account
The Global One account offered by Capitec Bank is  another entry-level cheque account that provides you with all of the conveniences of a business account without burdening you with the significant fees and charges associated with such an account.
This account provides you the flexibility to pay your employees or make purchases using cheques. Additionally, it grants you the convenience of utilizing cards to make purchases both online and at point-of-sale terminals.
This cheque account is a pay-as-you-go account, and you will be invoiced according to the transactions you complete.
When you make 12 transactions with this account, you will only be charged R13.33 in transaction fees. You might possibly save a significant amount of money, the amount of which is directly proportional to the volume of transactions you perform.
You have access to mobile banking, internet banking, and app banking.
They can use this card to make purchases online at third-party websites when using the internet.
You are not charged for card swipes or purchases made at the point of sale.
Cheapest Business Accounts In South Africa
8.Nedbank Ke Yona Bundle Account
The Nedbank Ke Yona Bundle Account is ideal for those small business owners who want to be able to issue cheques and still want to be able to control the expenses of their banking by knowing exactly how much the bank will charge them each month. This account is ideal for those small business owners who want to be able to issue cheques.
Because the account allows for an infinite number of transactions, you are free to continue making payments and spending money without incurring any further fees from the bank at the end of the day.
The monthly maintenance cost for the account is R49.00. This amount is charged every month.
Free access is provided to the mobile banking app, as well as mobile and online banking.
You are not charged for any card swipes, no matter how many you make.
At ATMs, checking your account balance is completely free.
You will receive alerts at no cost.
Cheapest Business Accounts In South Africa
9. TymeBank Everyday Account
The everyday account at Tymebank, which some people also call the savings account at Tyme bank, may serve as an excellent account for a small business since it enables you to store money as well as discharge it through cheques for the efficient operation of your company.
Despite the fact that it is a cheque account, this account does not charge you any maintenance fees on a regular basis.
Notifications sent by SMS are free of charge.
Free cash deposits can be made each month up to the amount of R5000.00.
You will not incur any costs as a result of engaging in online buying.
Any shop that accepts TymeBank cards as a payment option lets you use your card when shopping online.
When you pay or swipe your card at Pick 'n Pay, you are eligible for bonuses such as smart shopper points.
Both Pick'n Pay and boxer let customers to make free cash withdrawals from their accounts.
10. Nedbank pay-as-you-use-account
The Nedbank pay as you use account is another excellent choice provided by Nedbank.
This account is designed for customers who would rather pay for the services they receive immediately rather than having their funds deducted at the end of the month even if they do not make any transactions during that time period.
People who have a lot of expenses to pay out each month will find this checking account, which allows them to write checks, to be quite appealing.
This particular account has no monthly maintenance fees associated with it.
You will not be charged any yearly fees, even if you use an infinite number of card swipes, debit transactions, or stop orders.
Balance enquiries on self-service channels are free.
Conclusion: Cheapest Business Accounts In South Africa
Due to the rapid advancement of technology, it is no longer necessary to amass substantial funds before using a bank account; this practice belongs to the past.
This is due to the fact that start-up and small business owners cannot be excluded from the banking system if we want the economy to advance, and in order for them to do so, they require the most affordable business accounts South Africa has to offer.
Because so many of these cheque accounts are "pay as you go," you need to give considerable thought to whether or not your spending habits make it possible for you to benefit from having one of these accounts.
10 Cheapest Business Accounts In South Africa 2023 – Newshub360.net
CHECK THIS OUT:
♦  Top 10 Highest Paid Footballers in South Africa 2023
♦  Top 10 Highest Paid Footballers at Mamelodi Sundowns 2023
♦  Top 10 Highest-Paid Footballers at Kaizer Chiefs [ Billiat is 2nd ]
♦   Top 10 Highest Paid Footballers at Orlando Pirates 2023
♦  Top 10 South African Footballers Who Went Broke After Retirement
♦  Top 10 Richest Football Club Owners in South Africa [ Motsepe is 2nd]
♦  Top 10 Most Expensive High Schools in South Africa and Their Fees
♦  Top 10 Richest Football Clubs in South Africa [ Kaizer Chiefs is 2nd]
Credit :www.Newshub360.net