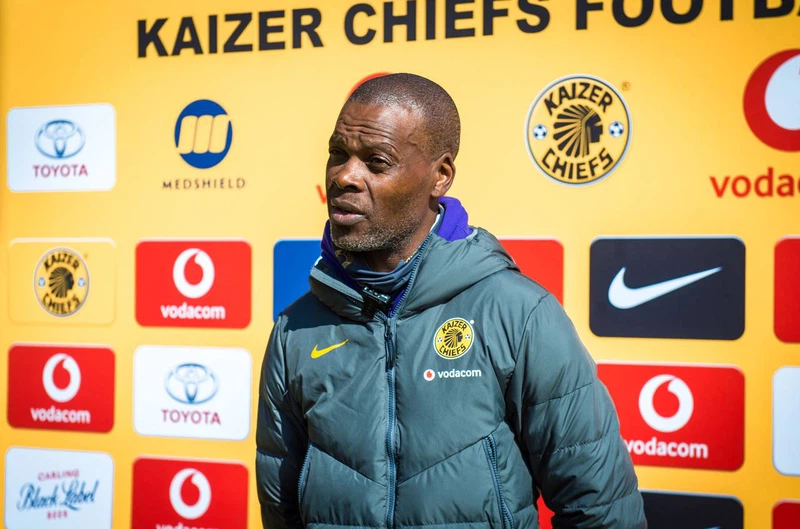 Arthur Zwane Qualifications – Arthur Zwane Coaching License. Arthur Zwane, the new Kaizer Chiefs head coach, has disclosed the coaching credentials he has attained so far in his career.
The 48-year-old was introduced as the new Amakhosi coach on Thursday, and many people questioned if he has the requisite qualifications to handle matches in CAF should Chiefs decide to rejoin continental tournaments under his management.
Zwane, who possesses a CAF A and a UEFA B license, has allayed concerns, stating that he would have returned to finish his UEFA A license in June but would now be unable to do so because it will be in the middle of preseason.
He explained to Thabiso Mosia that he completed his CAF B license in 2012 and obtained his CAF A license in 2015.
Then, a year before Covid, I traveled to Ireland and obtained my UEFA B license. I was then scheduled to return, but I was unable to do so because to Covid.
"I was scheduled to go on June 18 but, if we take a closer look, it would conflict with pre-season since I was scheduled to stay there for two weeks to finish my UEFA A license, which would have started the introduction of [the UEFA] Pro.
"Unfortunately, I'm unable to attend, but coach Sheppy will go instead. In my case, I'll be responsible for the team and the incoming new players.
Zwane and Kaizer Chiefs are expected to announce new signings and player exits, as well as technical team changes during the course of the coming week. 
10 Things To Know About Arthur Zwane
Joined Kaizer Chiefs as a player from Tembisa Classic in 2000
Two league titles and the African Winners' Cup
His nickname as a player was "10 111"
Played as a right-winger
Retired from playing on 1 February 2010
Zwane's coaching qualifications include a UEFA B Licence, CAF A and B licenses
His new nickname as a coach is "Mangethe," which is believed to be his Zulu clan name
According to Transfermarkt, Zwane's favoured formation is the 4-4-2 (double 6)
Zwane played five games as the interim: Two wins, two draws, and one defeat.
Arthur Zwane Qualifications – Arthur Zwane Coaching License – Newshub360.net
Please Share on Facebook or WhatsApp Groups…Thanks
CHECK THIS OUT:
♦  Top 20 Highest Paid Footballers in South Africa 2023
♦  Top 20 Highest Paid Footballers at Mamelodi Sundowns 2023
♦  Top 20 Highest-Paid Footballers at Kaizer Chiefs [ Billiat is 2nd ]
♦   Top 20 Highest Paid Footballers at Orlando Pirates 2023
♦   Top 20 Highest Paid Footballers at Supersport United 2023
♦   Top 20 Highest Paid Footballers at Royal AM 2023
♦  Top 10 South African Footballers Who Went Broke After Retirement
♦  Top 10 Richest Football Club Owners in South Africa [ Motsepe is 2nd]
♦  Top 10 Most Expensive High Schools in South Africa 2023
♦  Top 10 Richest Football Clubs in South Africa
Credit : www.Newshub360.net