Richest Football Club Owners in South Africa 2023
Do you know the Richest Football Club Owners in South Africa? If you assumed Mamelodi Sundowns owner Patrice Motsepe was the richest PSL club boss in South Africa, you'd be mistaken.
Mostepe was for a long time the richest PSL club owner by net worth but was overtaken by another billionaire.
We profiles the top ten PSL club bosses according to their reported wealth.
CHECK THIS OUT :  Top 10 Richest Football Clubs in South Africa  [ Kaizer Chiefs is 2nd]
15 Richest Football Club Owners in South Africa 2023
15. Farook Kadodia, Maritzburg United Net Worth : $ 4.7m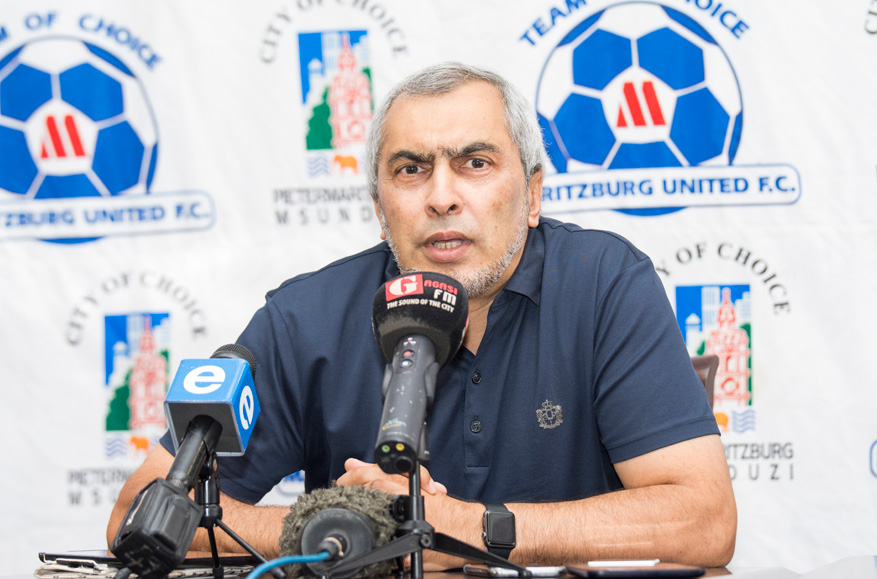 Farook Kadodia is the owner and chairman of
Maritzburg United
, the club was founded in 1979 and His net worth is estimated at 4.7 million dollars.
Maritzburg United Football Club was formed in 1981 and right from its infancy steps, Current owner and Chairman Mr. Farook Kadodia was passionately involved in the club's progress.
The team were then campaigning in the now defunct Federation Professional League and at this stage 19-year-old Farook had just completed his matric, and was assisting the other glory boys of the FPL, Maritzburg City.
When the former had folded, Farook Kadodia was approached by the executive of the FPL to start a professional outfit and keep professional football in the City, together with local business man, Mr. Brian Rupram.Hence, Maritzburg United was born.
However due to the emerging family business and its pressures, the Club was taken over by a new ownership, only for Farook and brother, Imraan Kadodia to re-acquire Maritzburg United Football club in 1997 with the vision to create a fully professional club with the mission to promote itself to country's elite Professional Soccer League.
The goal for the Kadodia brothers was to be in the elite League come the 2008/2009 season, which was achieved.
This was only achieved through proper planning, effective management and excellent marketing, hence they have paid their "school fees".
A new technical team in place, tested playing staff and the continuous striving to sustain standards and staying abreast with the best in the Country are all aspects that govern a successful football club.
The intentions are clear to be amongst the best. The spirit in the institution is positive and it is only a matter of time when the trophy cupboard starts to fill up.
14. David Thidiela – $6.1 million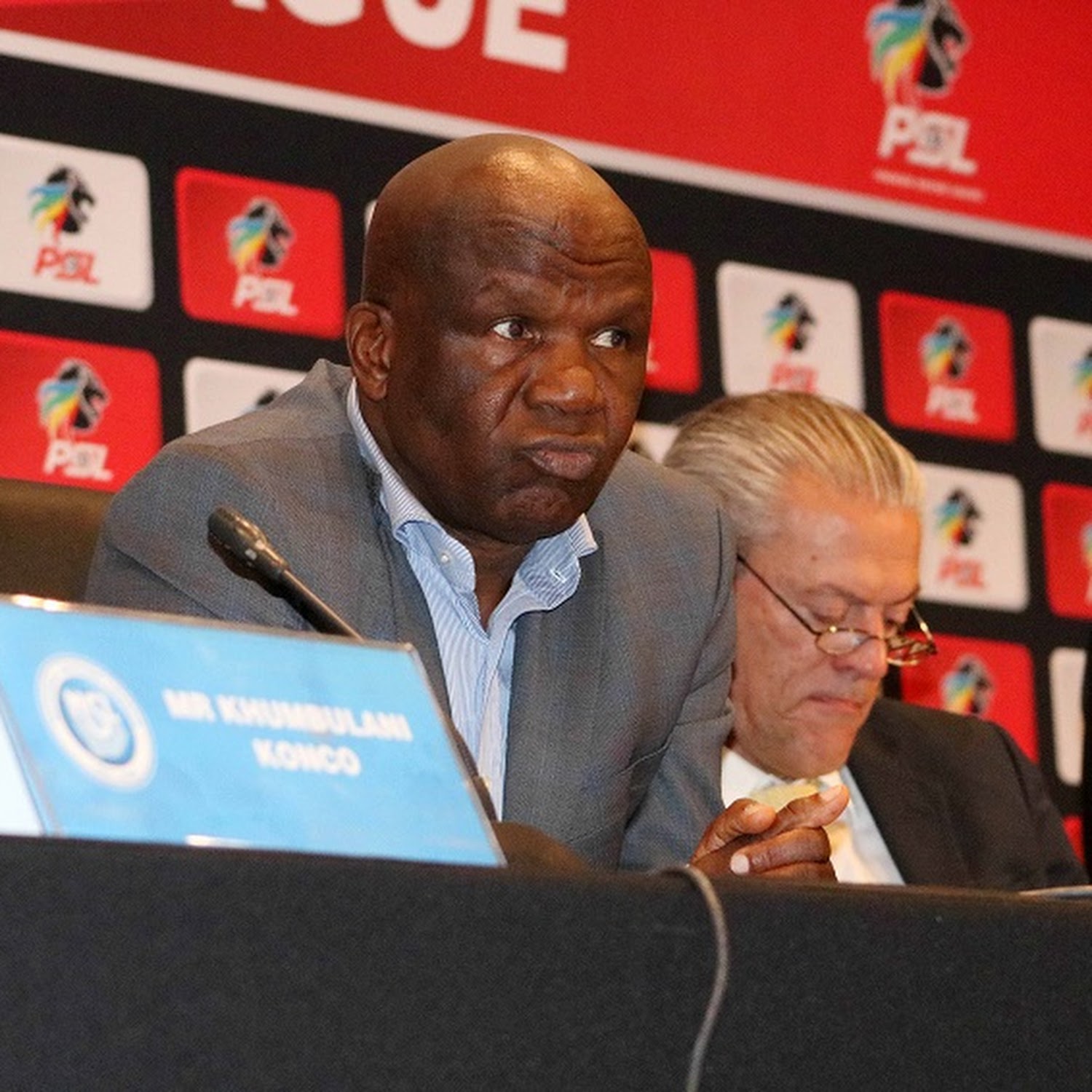 Full name: David Thidiela
Club: Black Leopards F.C
David Thidiela is a South African businessman and the current chairman of the Black Leopards Football Club.
Thidiela is a prominent figure in South African football and has been involved in the sport for many years. 
His club is one of the richest football teams in South Africa. David Thidiela's net worth is alleged to be $6.1 million.
13. Joseph Mapfulagasha – $6.1 million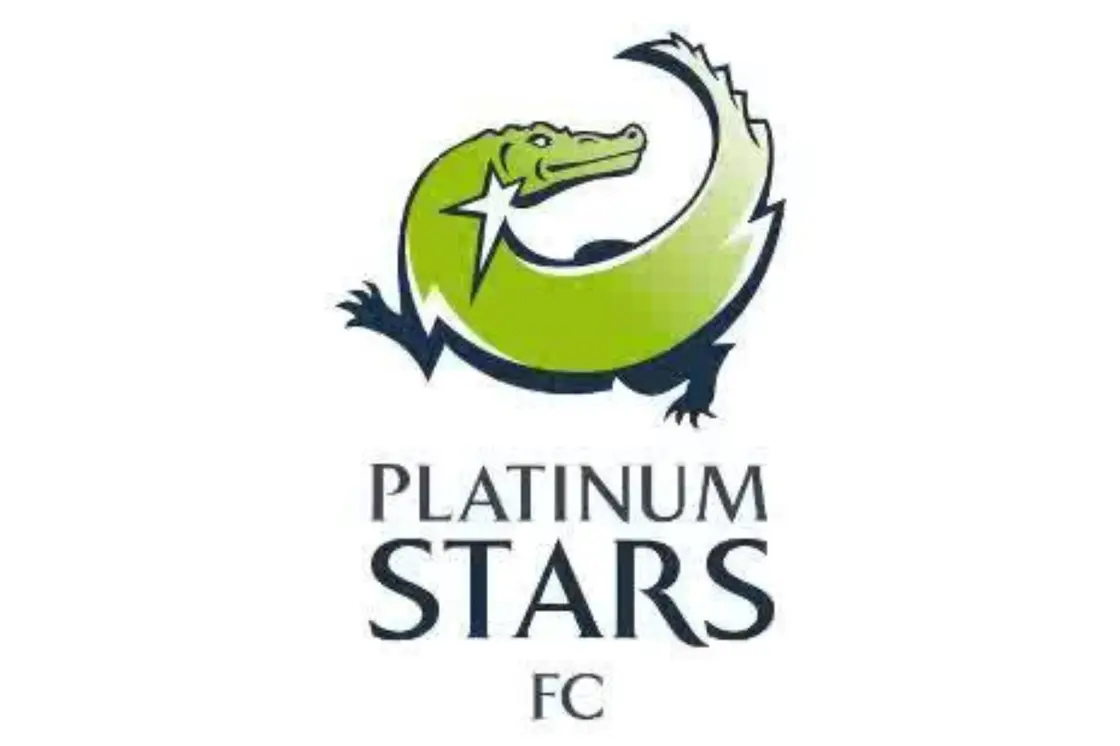 Full name: Joseph Mapfulagasha
Club: Platinum Stars F.C.
Joseph Mapfulagasha is the current Platinum Stars Football Club owner based in Phokeng near Rustenburg in the North West Province.
The club was founded in 1998 and played home games at the Royal Bafokeng Stadium.
Joseph is a very private individual; hence it's hard to estimate his net worth, but his club is one of the richest in South Africa, with a net worth estimated at $6.1 million.
12. Mato Madlala – $6.18 million
Full name: Mato Madlala
Date of birth: 23 January
Place of birth: Lamontville, South Durban
Club: Lamontville Golden Arrows F.C.
Mato Madlala is the current acting CEO of the South African Premier Soccer League, a position she has held since November 2015.
She is also the owner and chairperson of Lamontville Golden Arrows F.C. Her business interests, including her football club, is a significant source of revenue for her.
Mato Madlala's net worth is valued at $6.18 million.
11. Abram Sello Net Worth ( Marumo Gallants) – $7.5 Million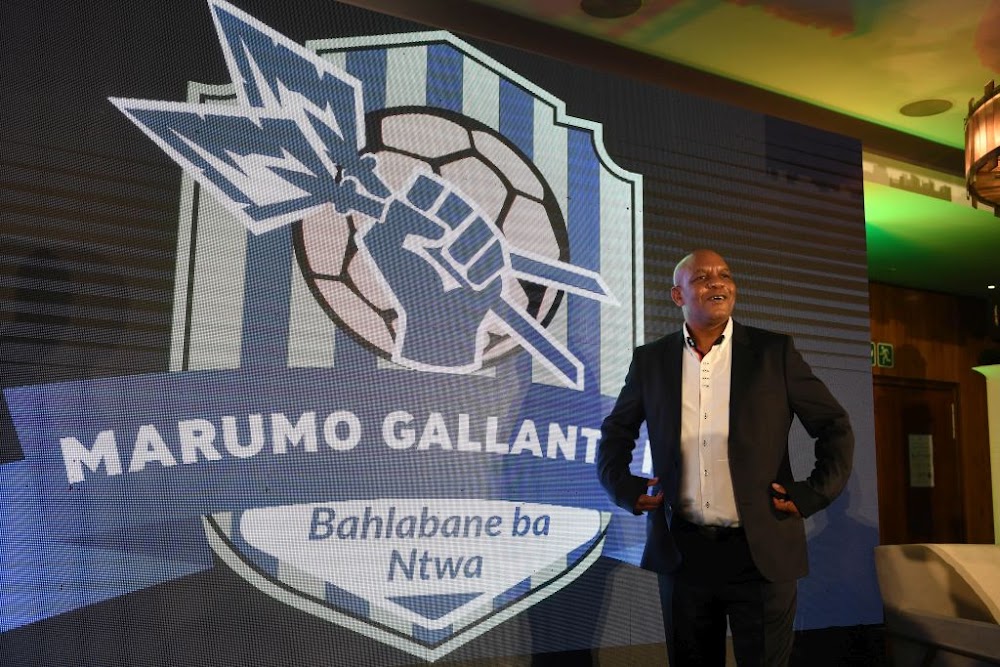 Abram Sello is a businessman who lives in South Africa. His business is about hr Pharmaceutical world. 
He is the new owner of the Tshakhuma Tsha Madzivhandila FC (TTM). It is a football club in South Africa and is brought back to life by Abram.
Abram Sello's net worth is estimated to be in millions of dollars. 
Though he has never mentioned his net worth officially, we can see that he is a million-dollar man. 
He bought the TTM for $2,857,320 (R40 Million). He bought a whole football club and is also ready to pay the loan of the club. 
This shows that he is never short of money. His net worth might in millions of dollars, but as of now, it is a secret. 
Marumo Gallants is a South African football club based in Limpopo Province that plays in the PSL. They play in the DSTV Premiership after purchasing a PSL license status from Tshakuma Tsha Madzivhandila in during 2020–21 season.
Gallants fired their coach, Sébastien Migné, shortly before their second round 2021–22 CAF Confederation Cup game against AS Vita Club after the team had failed to win any of their first five league games, scoring only one goal, and after he had apparently directed abusive language at the club's technical director.
10. John Comitis, Cape Town City Net Worth: $8.7 million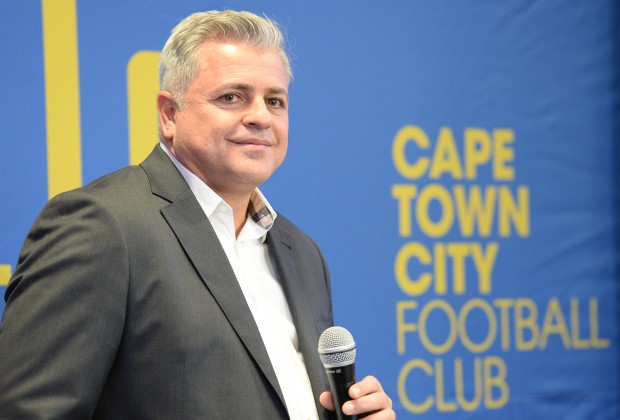 Comitis and Rob Moore founded Ajax
Cape Town
in 1999. After 14 years at the helm of the Urban Warriors, he later sold his shares and started his own team,
Cape Town City
, in 2016 after buying the status of now-defunct Mpumalanga Black Aces.The Citizens have already won two trophies in the PSL.
9. Khulu Sibiya, Super Sports Net Worth : $10m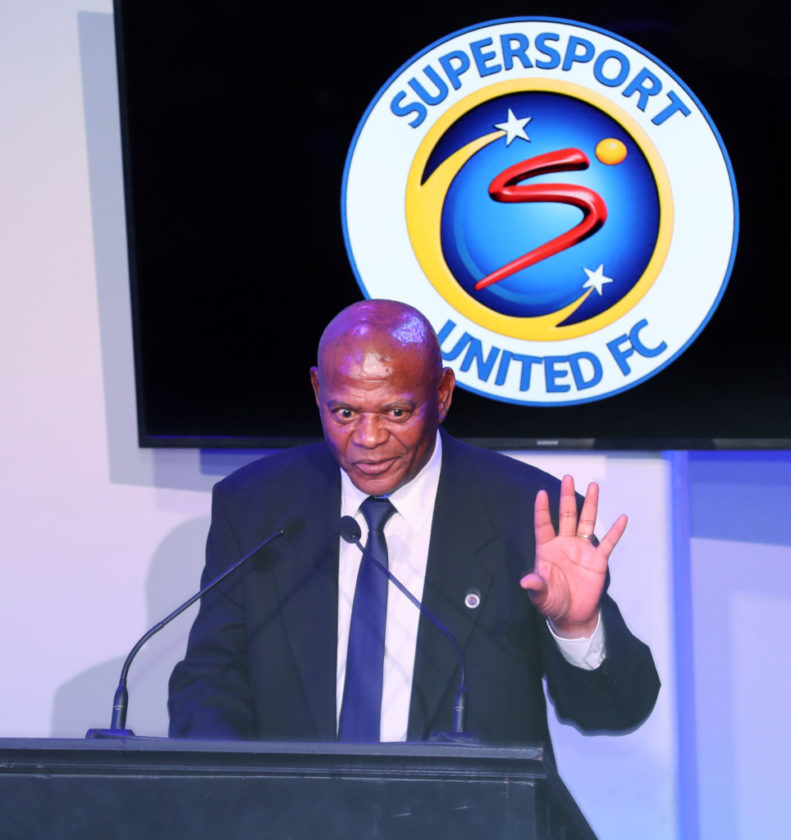 Sibiya is a Consultant at RCP Media. Sibaya net worth is estimated at $10 million.
SuperSport United Football Club (often known as SuperSport) is a South African professional football club based in Atteridgeville in Pretoria in the Gauteng province. The team currently plays in the Dstv Premiership.
United is known as Matsatsantsa a Pitori amongst its supporters. They usually play their home games at Lucas Moripe Stadium in Atteridgeville.
Supersport F.C. is an association football club wholly owned by SuperSport, the South African group of television channels.
The club was originally known as Pretoria City. City was purchased by M-Net in 1994. M-Net got approval from the National Soccer League and the club was renamed.
The club comprises a professional football team affiliated to the Premier Soccer League as well as various youth academy teams in the SuperSport United Youth Academy playing within their respective SAFA structures.
Home matches are usually played at Lucas Moripe Stadium in Atteridgeville, Pretoria, however in recent times the club has elected to take many matches to the Peter Mokaba Stadium in Polokwane.
The club's youth academy is one of the best in the country. Some of the graduates are Daine Klate, Kermit Erasmus, Ronwen Williams all three from Port Elizabeth and Kamohelo Mokotjo. They have previously been linked with English Premier League side Tottenham Hotspur and Dutch side Feyenoord.
Check This :  Top 10 Highest Paid Footballers at Mamelodi Sundowns 2023
8.
Sandile

Zungu, Amazulu fc Net Worth: $13m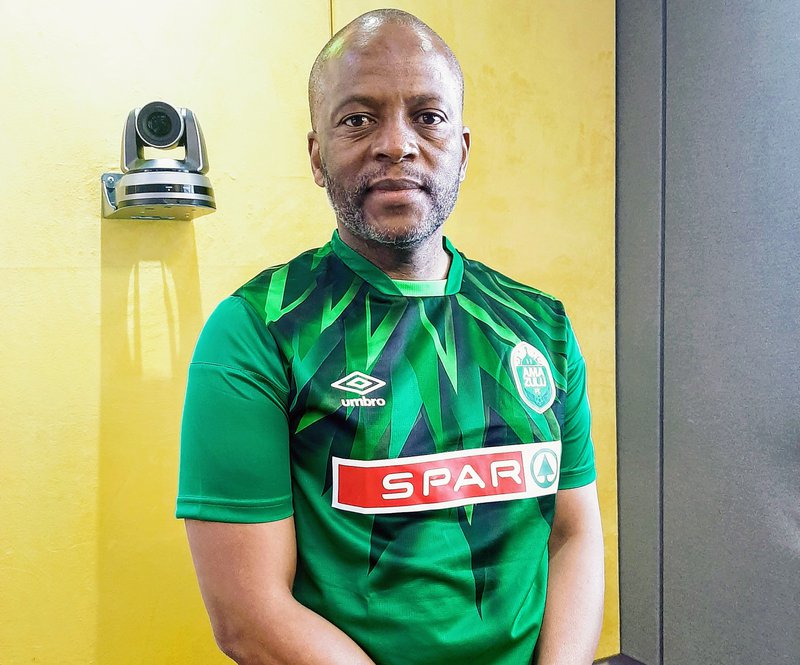 Sandile is the Chairman of Zico. He has a BSc Mechanical Engineering degree as well as a Masters in Business Administration (MBA) from UCT.
Sandile joined African Merchant Bank and was appointed associate within the corporate finance division.
He left in 1997 to establish SARHWU Investment Holdings, growing the company from a zero asset base to more than R400 million, in net asset value.
7. Brian Joffe, Bidvest Wits Net Worth : $15 million.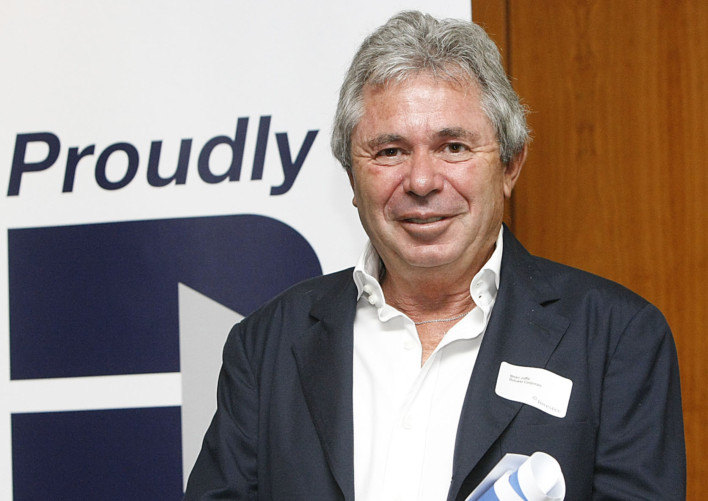 Brian Joffe founded Bid Corporation in 1988. He graduated in 1971, doing his articles at Levitt Kirson Gross (an accountant firm).
He is Chief Executive of Bidvest Group Limited. He has over 31 years of local and international commercial experience.
The Group was founded in 1988 by Brian Joffe and listed on the Johannesburg Stock Exchange in 1990. The Bidvest Group Limited has a corporate office in Johannesburg, South Africa, and employs approximately 132,870 people. In May 2016, its food services division was unbundled from the Group to form the Bidcorp Group.
The Bidvest Group Limited board comprises eleven members. In March 2019 Bidvest named current Executive Director Mpumi Madisa as CEO-designate. After the retirement of Lindsay Ralphs on 30 September 2020, Mpumi Madisa assumed the role of Bidvest CEO.
Brian Joffe net worth is estimated at $15 million.
6. Shauwn Mkhize Net Worth (Royal AM ) – $16 Million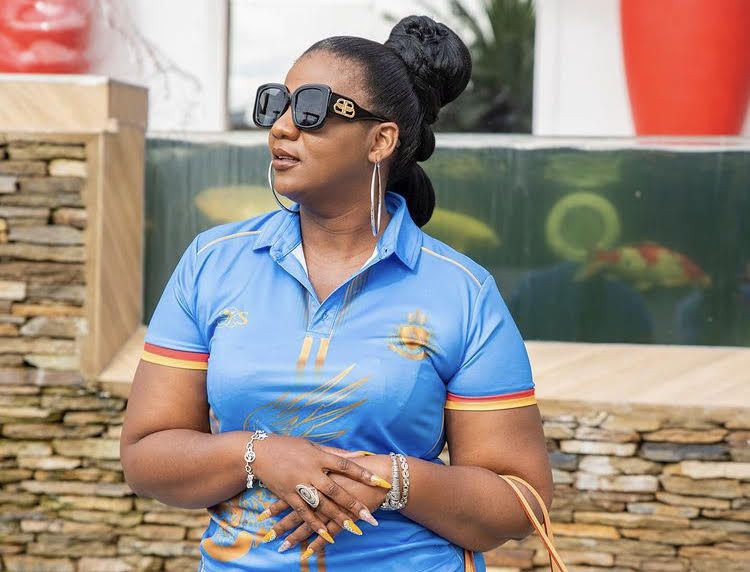 Shauwn Mkhize, professionally known as Mam'Mkhize, is a South African businesswoman, entrepreneur, philanthropist, television personality and socialite.
She became known from her previous marriage to Sbu Mpisane, whom she married in 1991 and divorced after 27 years of their marriage, in 2018.
Mkhize is now known from her Mzansi Magic reality television series, Kwa Mam'Mkhize.
Her career began in 1996 after she graduated with a Diploma in Accounting from Durban University of Technology. She went on to work in finance departments for numerous companies, but then went into business for herself.
She started off with small projects from the local municipality which included feeding schemes, painting and construction work.
She started a construction company Zikhulise Group, which is Black-owned and also has several businesses including Zikhulise Maintenance and Transport, Zikhulise Auto Recoveries and Inyanga Trading.
She also owned the South African football club, Royal Eagles F.C. She is considered to be one of the most influential people in the South Africa and an inspiration to women as she has been instrumental in breaking barriers for women in the corporate environment in South Africa.
In October 2019, she was announced as the president of Royal AM Football Club formerly known as Real Kings.
5. Jomo Sono – $20 million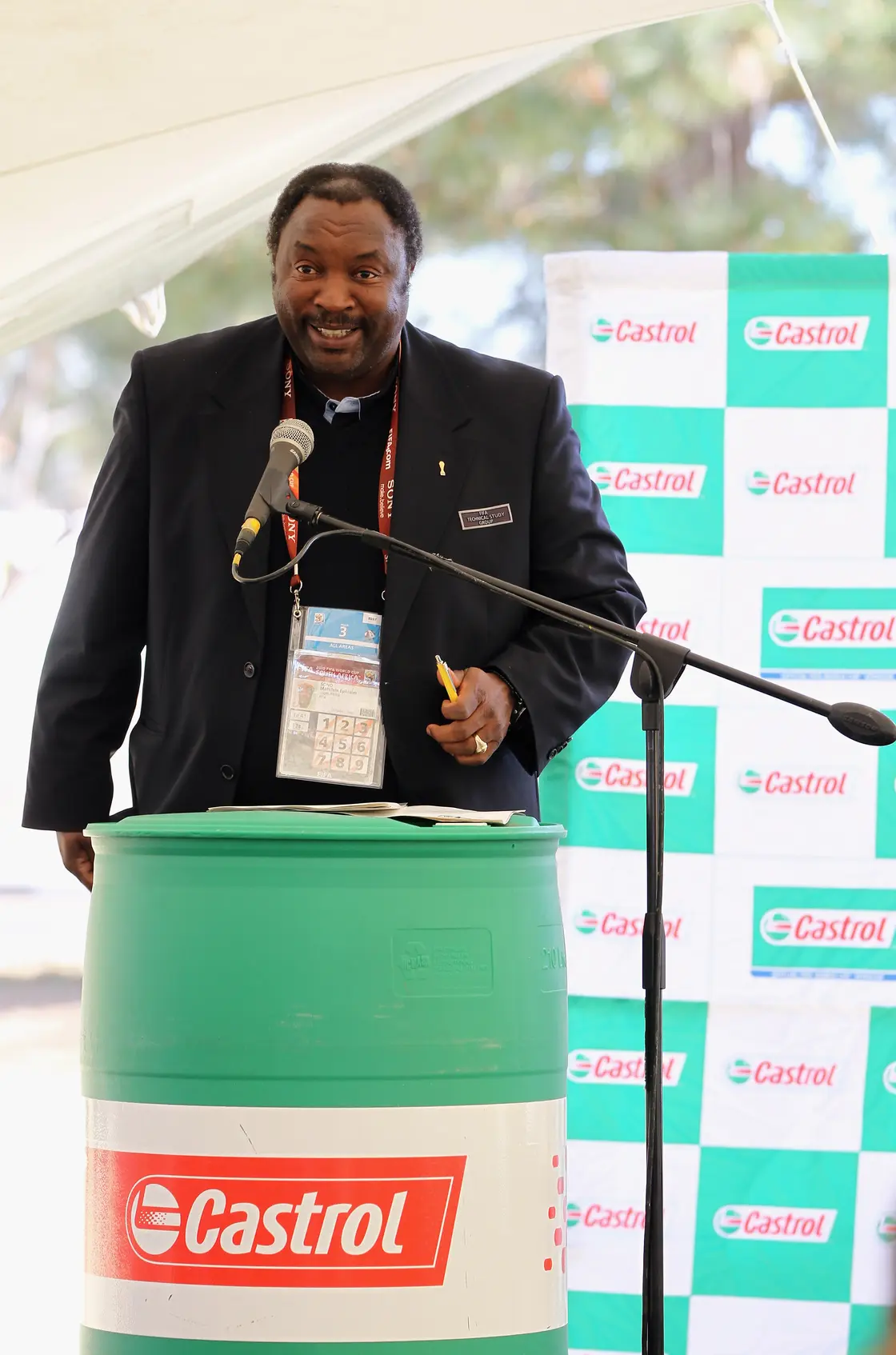 Full name: Ephraim Matsilele Sono
Date of birth: 17 July 1955
Age: 67 years (as of 2023)
Place of birth: Queenstown, South Africa
Club: Jomo Cosmos F.C.
Jomo Sono is a former South African professional football player and coach and is currently the owner and chairman of Jomo Cosmos Football Club, a professional soccer team based in Johannesburg, South Africa.
Sono has had a successful career in football, having played for various clubs, including Orlando Pirates, New York Cosmos, and Toronto Blizzard. Jomo Sono's net worth is estimated to be $20 million.
4. Irvin Khoza, Orlando Pirates Net worth : $35 Million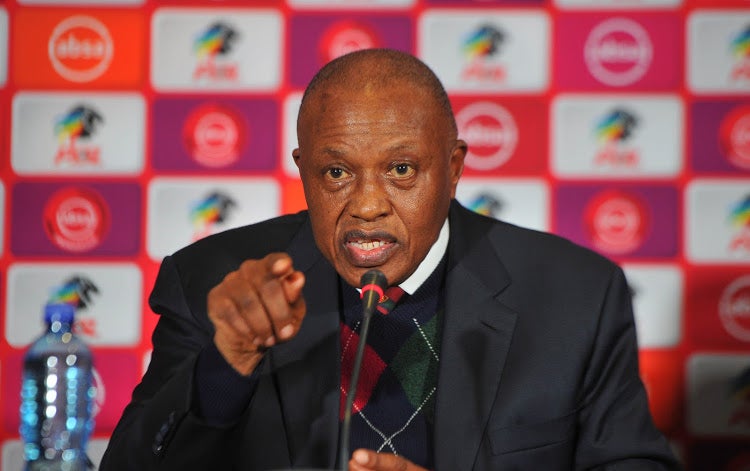 Khoza reportedly took full ownership of Pirates in 1991 and brought stability and sponsors to the club. Under Khoza's leadership, Bucs became the first South African club to win the African Champions Cup in 1995 (now the CAF Champions League).
Irvin Khoza is a South African football administrator and businessman. Nicknamed "Iron Duke / Squveve", he is the Chairman of Orlando Pirates Football Club, Chairman of the South African Premier Soccer League and by virtue of this, Vice-President of the South African Football Association.
His relationship with Orlando Pirates started in 1980, when he became its secretary and owner in 1991.
As the Chairman of the Premier Soccer League, he was instrumental in securing the current sponsors of the league, Absa Group Limited. He was also the Chairman of the 2010 FIFA World Cup Organising Committee South Africa, after serving as the Chairman of South Africa's 2010 FIFA World Cup bid.
Khoza was part of the team who secured the right to host the 2010 FIFA World Cup in South Africa and later became the chairman of the South African Organising Committee
CHECK THIS : Top 10 Highest Paid Footballers at Mamelodi Sundowns 2023
3. Kaizer Motaung, Kaizer Chiefs Net Worth – $40m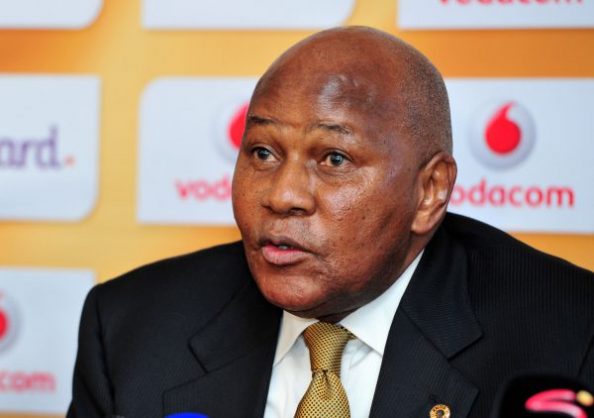 Kaizer Motaung is a former South African association football player and founder of Kaizer Chiefs
FC, of which he is chairman and managing director. He was nicknamed "Chincha Guluva".
'Chincha Guluva' started his soccer career at Orlando Pirates before going to the United States to play for Atlanta Chiefs.
He returned home in 1970 to start his own soccer team, Kaizer XI, which eventually became Kaizer Chiefs, and went on to win a number of trophies with the Phefeni Glamour Boys.
Motaung reportedly sold 40 percent of his stake in the club to Primedia in 1999 for R40-million but recouped that 40 percent for an undisclosed sum.
Within a short time, the Kaizer Chiefs became the most successful team in South Africa, winning more than 78 trophies and gaining an estimated fourteen million supporters throughout the country. Indeed, it is often jokingly stated that Kaizer Chiefs do not really play any away matches, as their supporters always outnumber those of the home team.
One of Kaizer Chiefs' biggest achievements was winning the African Cup Winners' Cup in 2001.
2. Patrice Motsepe, Mamelodi Sundowns Net worth – $2.7Bn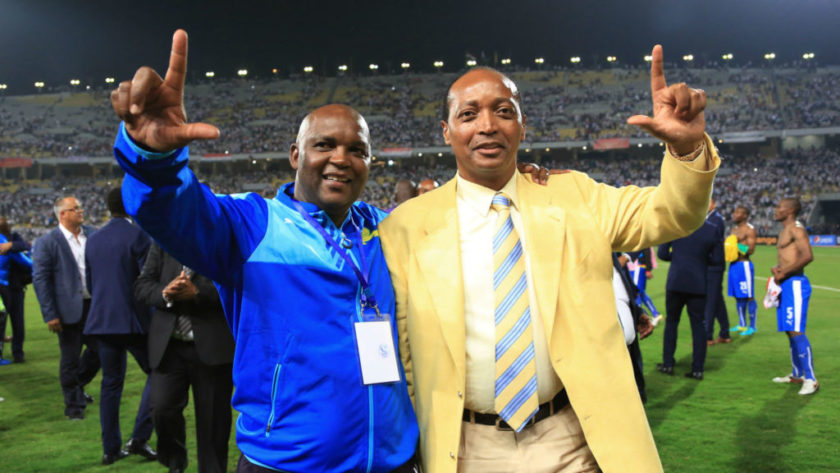 The mining magnate came into football in 2003 after buying 51 percent of the club's shares from the Tsichlas family and took full ownership in 2004, going on to win several trophies including the CAF Champions League, the biggest success in Mamelodi Sundowns' history.​
Patrice Tlhopane Motsepe is a South African mining billionaire businessman. Since 12 March 2021, he has been serving as the President of the Confederation of African Football. 
He is the founder and executive chairman of African Rainbow Minerals, which has interests in gold, ferrous metals, base metals, and platinum.
He sits on several company boards, including being the non-executive chairman of Harmony Gold, the world's 12th largest gold mining company, and the deputy chairman of Sanlam. In 2012, Motsepe was named South Africa's richest man, topping the Sunday Times' annual Rich List with an estimated fortune of R20.07 billion ($1 billion).
In 2003, he became the owner of football club Mamelodi Sundowns.
In 2013, he joined The Giving Pledge, committing to give half of his wealth to charitable causes.
1. Johann Rupert, Stellenbosch Net worth – $9bn, R108 Billion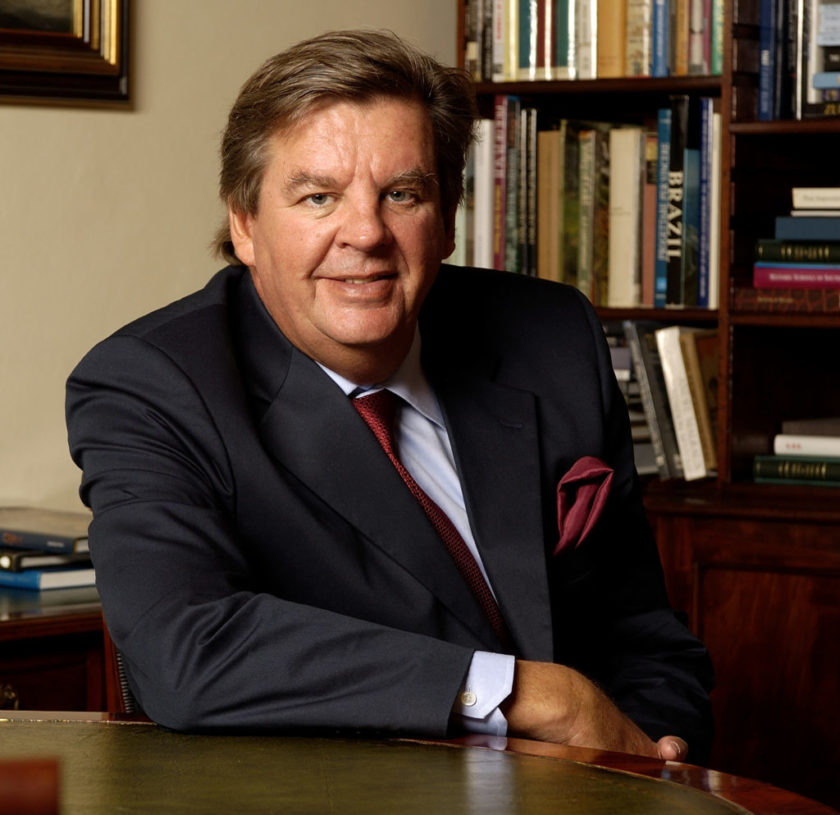 Rupert was introduced to South African football in 2016 after he bought Cape Town-based club Vasco Da Gama through his company Remgro, with the team eventually winning automatic promotion to the Absa Premiership at the end of the 2018/19 season.​
Johann Peter Rupert is a South African-born entrepreneur, who is the eldest son of business tycoon Anton Rupert and his wife Huberte.
He is the chairman of the Swiss-based luxury-goods company Richemont and the South Africa-based company Remgro. As of 1 April 2010, he assumed the CEO position of Compagnie Financiere Richemont.
Together with his family, he was estimated to be worth $5.9 billion as of April 2019, and was ranked as the second wealthiest person in South Africa on the Forbes list of The World's Billionaires of 2019, with his fortune reported as having declined from US$7.3 billion. 
Rupert and family were ranked as the second-richest in South Africa on the 2020 Forbes list, with a fortune reported as US$5.4 billion.
Besides football, the business tycoon has a keen interest in cricket and golf. Rupert is currently the chairman of Ramgro, whose interests are in industrial mining and finance, and also Swiss-based luxury goods company Richemont.
According to the Forbes Rich List released in 2023, Rupert has been ranked as the second-wealthiest person in South Africa after Nicky Oppenheimer ($9 bn, R108bn).
15 Richest Football Club Owners in South Africa – Newshub360.net
Please Share on Facebook or Whatsapp Groups…Thanks
CHECK THIS OUT:
♦  Top 20 Highest Paid Footballers in South Africa 2023
♦  Top 20 Highest Paid Footballers at Mamelodi Sundowns 2023
♦  Top 20 Highest-Paid Footballers at Kaizer Chiefs [ Billiat is 2nd ]
♦   Top 20 Highest Paid Footballers at Orlando Pirates 2023
♦   Top 20 Highest Paid Footballers at Supersport United 2023
♦   Top 20 Highest Paid Footballers at Royal AM 2023
♦  Top 10 South African Footballers Who Went Broke After Retirement
♦  Top 10 Richest Football Club Owners in South Africa [ Motsepe is 2nd]
♦  Top 10 Most Expensive High Schools in South Africa 2023
♦  Top 10 Richest Football Clubs in South Africa
Credit : www.Newshub360.net