Richest Football Club Owners in South Africa 2023
Do you know the Richest Football Club Owners in South Africa? If you assumed Mamelodi Sundowns owner Patrice Motsepe was the richest PSL club boss in South Africa, you'd be mistaken.
Mostepe was for a long time the richest PSL club owner by net worth but was overtaken by another billionaire.
We profiles the top ten PSL club bosses according to their reported wealth.
CHECK THIS OUT :  Top 10 Richest Football Clubs in South Africa  [ Kaizer Chiefs is 2nd]
10. Farook Kadodia Net Worth (Maritzburg United) – $ 4.7 Million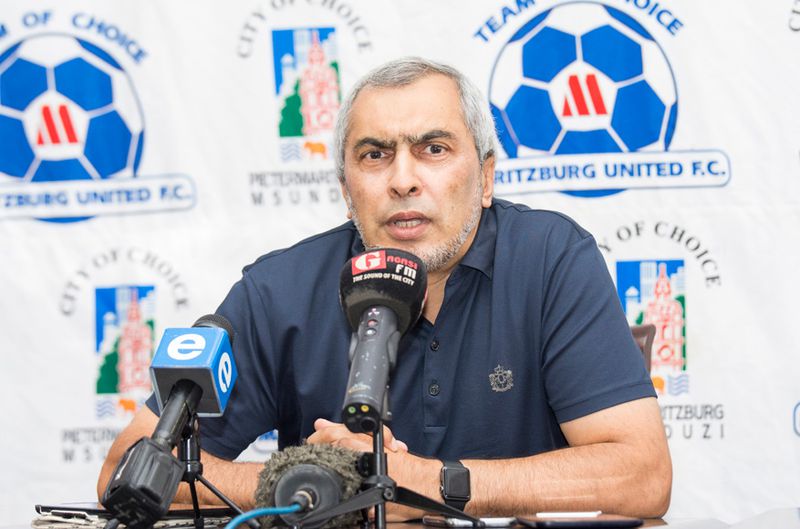 Chairman of South African club Maritzburg United Football club.
Maritzburg United Football Club was formed in 1981 and right from its infancy steps, Current owner and Chairman Mr. Farook Kadodia was passionately involved in the club's progress.
The team were then campaigning in the now defunct Federation Professional League and at this stage 19-year-old Farook had just completed his matric, and was assisting the other glory boys of the FPL, Maritzburg 
City.
When the former had folded, Farook Kadodia was approached by the executive of the FPL to start a professional outfit and keep professional football in the City, together with local business man, Mr. Brian Rupram.
Hence, Maritzburg United was born. However due to the emerging family business and its pressures, the Club was taken over by a new ownership, only for Farook and brother, Imraan Kadodia to re-acquire Maritzburg United Football club in 1997 with the vision to create a fully professional club with the mission to promote itself to country's elite Professional Soccer League.
The goal for the Kadodia brothers was to be in the elite League come the 2008/2009 season, which was achieved.
This was only achieved through proper planning, effective management and excellent marketing, hence they have paid their "school fees".
A new technical team in place, tested playing staff and the continuous striving to sustain standards and staying abreast with the best in the Country are all aspects that govern a successful football club.
The intentions are clear to be amongst the best.The spirit in the institution is positive and it is only a matter of time when the trophy cupboard starts to fill up.
9. Shauwn Mkhize Net Worth (Royal AM ) – $5 Million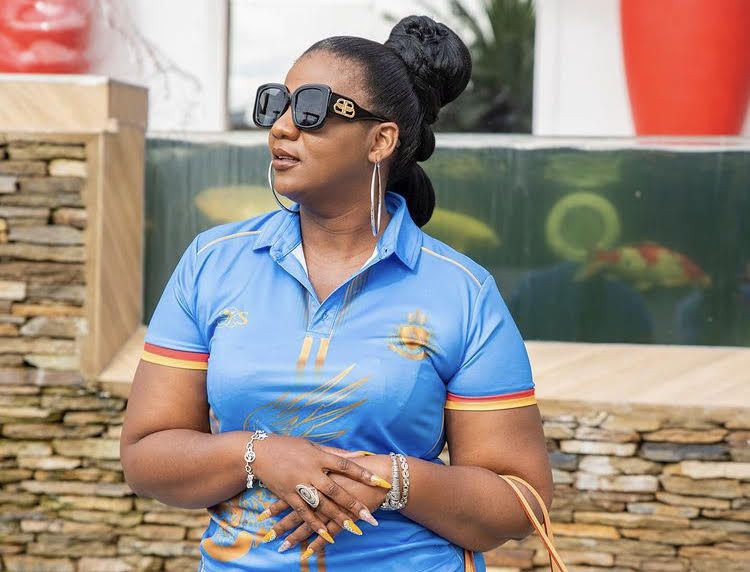 Shauwn Mkhize, professionally known as Mam'Mkhize, is a South African businesswoman, entrepreneur, philanthropist, television personality and socialite.
She became known from her previous marriage to Sbu Mpisane, whom she married in 1991 and divorced after 27 years of their marriage, in 2018. Mkhize is now known from her Mzansi Magic reality television series, Kwa Mam'Mkhize.
Her career began in 1996 after she graduated with a Diploma in Accounting from Durban University of Technology.
She went on to work in finance departments for numerous companies, but then went into business for herself. She started off with small projects from the local municipality which included feeding schemes, painting and construction work.
She started a construction company Zikhulise Group, which is Black-owned and also has several businesses including Zikhulise Maintenance and Transport, Zikhulise Auto Recoveries and Inyanga Trading. She also owned the South African football club, Royal Eagles F.C. 
She is considered to be one of the most influential people in the South Africa and an inspiration to women as she has been instrumental in breaking barriers for women in the corporate environment in South Africa.
In October 2019, she was announced as the president of Royal AM Football Club formerly known as Real Kings.
8. Abram Sello Net Worth ( Marumo Gallants) – $7.5 Million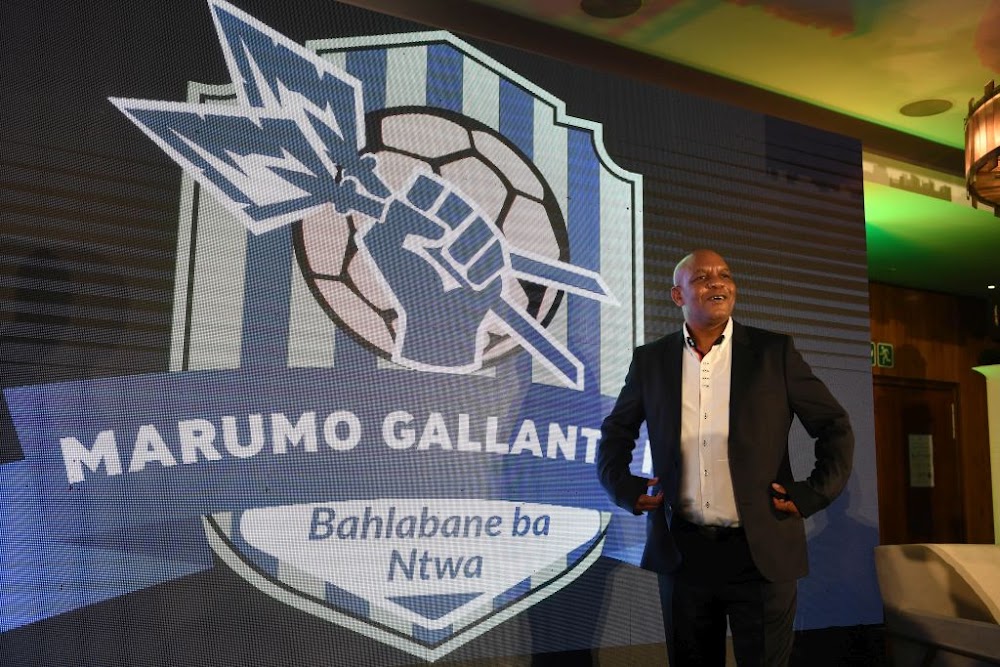 Abram Sello is a businessman who lives in South Africa. His business is about hr Pharmaceutical world. 
He is the new owner of the Tshakhuma Tsha Madzivhandila FC (TTM). It is a football club in South Africa and is brought back to life by Abram.
Abram Sello's net worth is estimated to be in millions of dollars. 
Though he has never mentioned his net worth officially, we can see that he is a million-dollar man. 
He bought the TTM for $2,857,320 (R40 Million). He bought a whole football club and is also ready to pay the loan of the club. 
This shows that he is never short of money. His net worth might in millions of dollars, but as of now, it is a secret. 
Marumo Gallants is a South African football club based in Limpopo Province that plays in the PSL. They play in the DSTV Premiership after purchasing a PSL license status from Tshakuma Tsha Madzivhandila in during 2020–21 season.
Gallants fired their coach, Sébastien Migné, shortly before their second round 2021–22 CAF Confederation Cup game against AS Vita Club after the team had failed to win any of their first five league games, scoring only one goal, and after he had apparently directed abusive language at the club's technical director.
CHECK THIS OUT :  Top 10 Richest Football Clubs in South Africa  [ Kaizer Chiefs is 2nd]
7. John Comitis Net Worth (Cape Town City) – R133 Million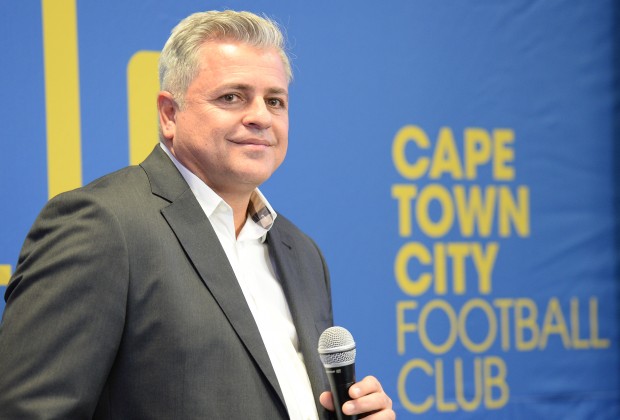 Comitis and Rob Moore founded Ajax Cape Town in 1999. After 14 years at the helm of the Urban Warriors, he later sold his shares and started his own team, Cape Town City, in 2016 after buying the status of now-defunct Mpumalanga Black Aces.
The Citizens have already won two trophies in the PSL. Cape Town City won the 2016 Telkom Knockout Cup, defeating Supersport United 2–1 in the final on 10 December 2016. City scored 12 goals in 4 games during the tournament to win their first piece of silverware, in only their first top-flight season.
Cape Town City Football Club is a South African professional football club based in Cape Town, South Africa, that plays in the Premier Soccer League (PSL).
The original football club Cape Town City FC was founded in 1962, before being reformed in 2016. The team plays its home matches at the Athlone Stadium, and its training centre is based at Hartleyvale Stadium, the club's original home ground between 1962-77.