Top 10 Rarest Golf Balls Ever Played 2023: Golf, like every other sport, has a diverse fan base that recognizes and appreciates the game's many nuances and complexities. They consider the best courses, irons, and, of course, golf balls while making their decision.
Even though its design may seem straightforward, the golf ball has been meticulously crafted to achieve the highest level of playability possible by taking into account the myriad of factors that influence the ball's speed, accuracy, and height when it is in play.
Since its inception in the 15th century, the game of golf has gone through numerous iterations and modifications on the ball, which has led to the creation of certain unique things that are collected by collectors.
Continue reading to gain knowledge about the varied and interesting golf balls that are available.
Top 10 Rarest Golf Balls Ever Played 2023
1. Ping Golf Balls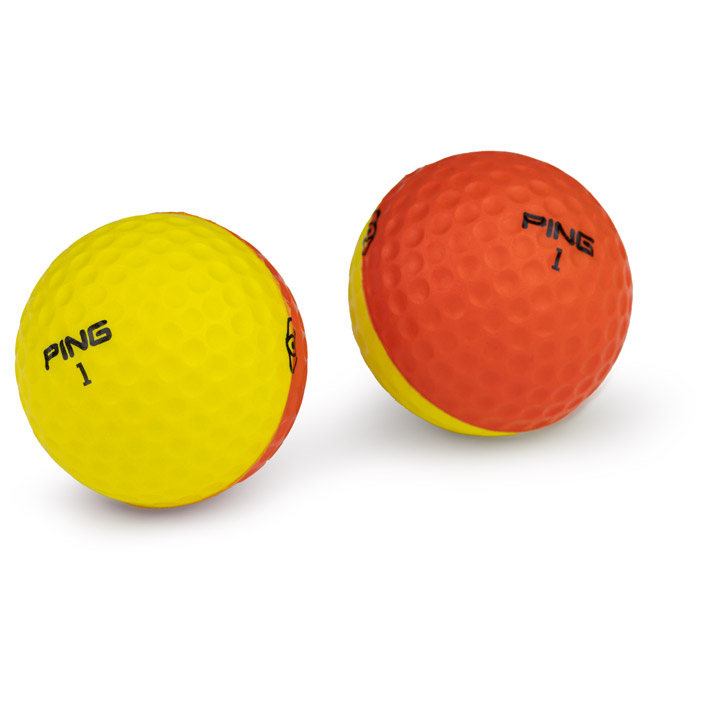 Year: 1980s-1997
Notable Features: Dual colored
Ping was the company that initially manufactured these hip golf balls, which became famous for their multicolored colors and continued to do so until 1997.
They didn't bring much new to the game, but they did make it much simpler to find and collect golf balls after a round of play.
In today's market, certain color combinations can fetch upwards of a thousand dollars each, but finding rare items of this sort needs both a sharp eye and a substantial collection.
Have you been informed?
The first recorded game of golf was played in Scotland sometime during the 15th century.
2. Haskell Bramble Pattern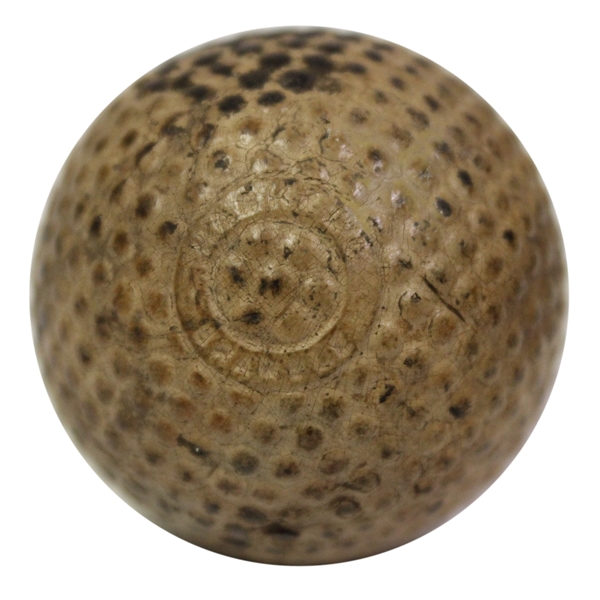 Year: 1899
Notable Features: Rubber thread
An illustrious legacy in golf that was cut short by avarice was the Haskell Bramble-patterned golf ball.
Before the invention of the Haskell, golfers used a ball called gutta-percha, which was formed of tree sap and was intended to be an improvement on the feathery, which was one of the first golf balls.
Although it was superior in certain respects, gutta-percha proved difficult for golfers to hit because it lacked control and was inconsistent. The arrival of Coburn Haskell and his collaborator in design, Bertram G. Work.
The two individuals worked together to construct a prototype of the Haskell golf ball, which consisted of a rubber thread that was secured around a solid core of rubber. The end result was improved control, enhanced contact, and a higher quality of play.
The Haskell firm had the exclusive rights to develop these balls for close to twenty years, which contributed to the growth of the sport's popularity as well as the financial success of the Haskell company. Haskell sold his business in 1917, which was the same year that it went out of business.
Have you been informed?
Coburn Haskell was a well-known figure in the sporting and commercial communities of Cleveland, Ohio, where he was known for his passion for golf.
3. Triangle Mesh Golf Balls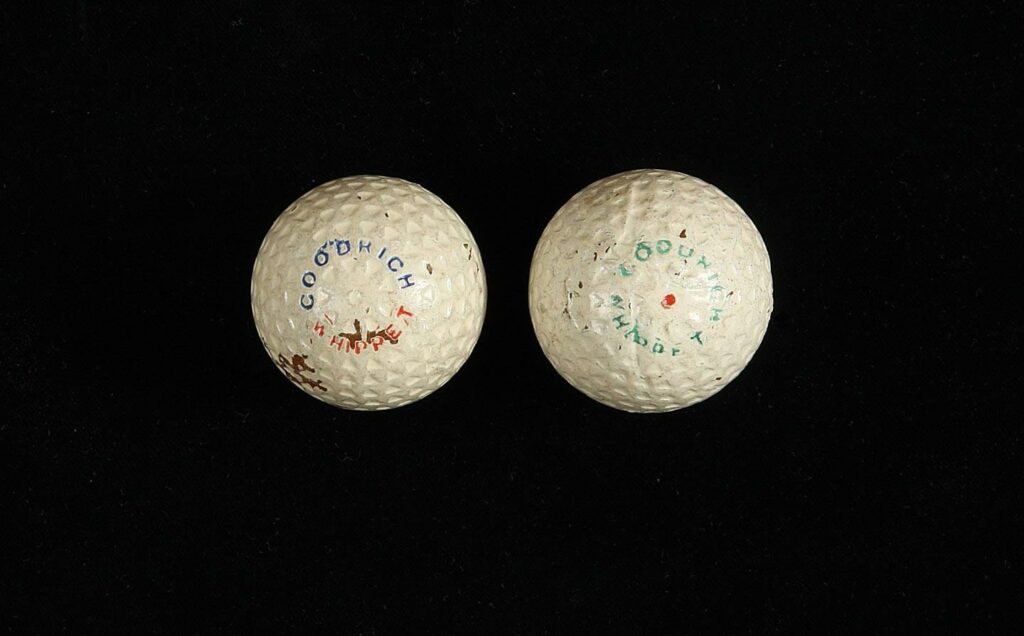 Year: c. 1925
Notable Features: Triangle mesh
Golf balls used to be available in a wide variety of colorful patterns, but those days are long gone. Only a handful of manufacturers created triangle mesh balls, notably Spalding, which is still in business and currently makes products for the sports industry.
Even while these golf balls aren't among the rarest of golf collectibles, they are nevertheless a surprising addition to any collection, making them one of a kind.
Have you been informed?
The mesh or dimples that are seen on golf balls provide lift, which enables the items to move through the air more effectively.
4. Square Mesh Burke GolfRite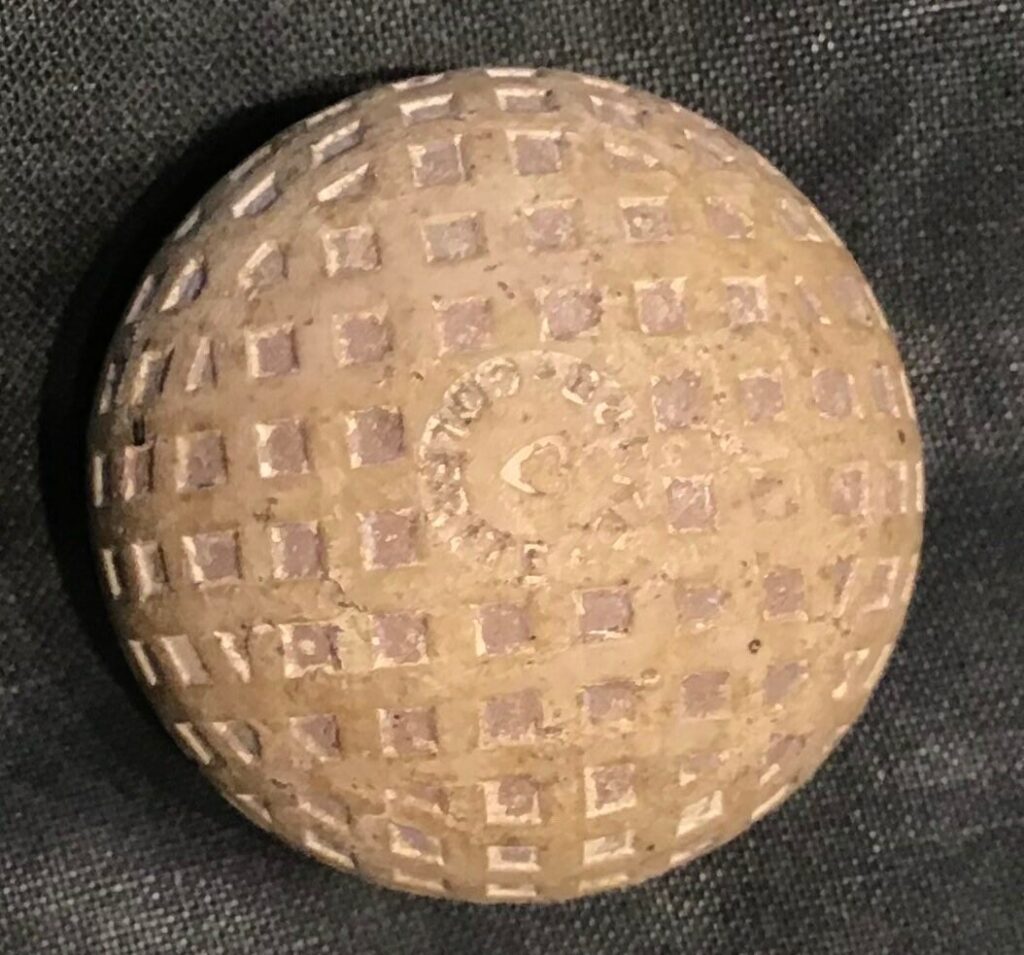 Year: c. 1920
Notable Features: Square mesh
This golf ball's worth as a collectible antique item is only going to go up, especially considering the fact that the person selling it on eBay claims it was found near the bottom of the Biltmore Golf course in Miami.
This one has a square mesh instead of a circular one, in contrast to the typical golf ball, which has a circular pattern.
Due to the fact that Burke GolfRite is no longer in business, many of its goods are now considered to be rare vintage finds.
Have you been informed?
The term "golf" originates from the Dutch word "kolve," which literally translates to "club."
5. Martins Zodiac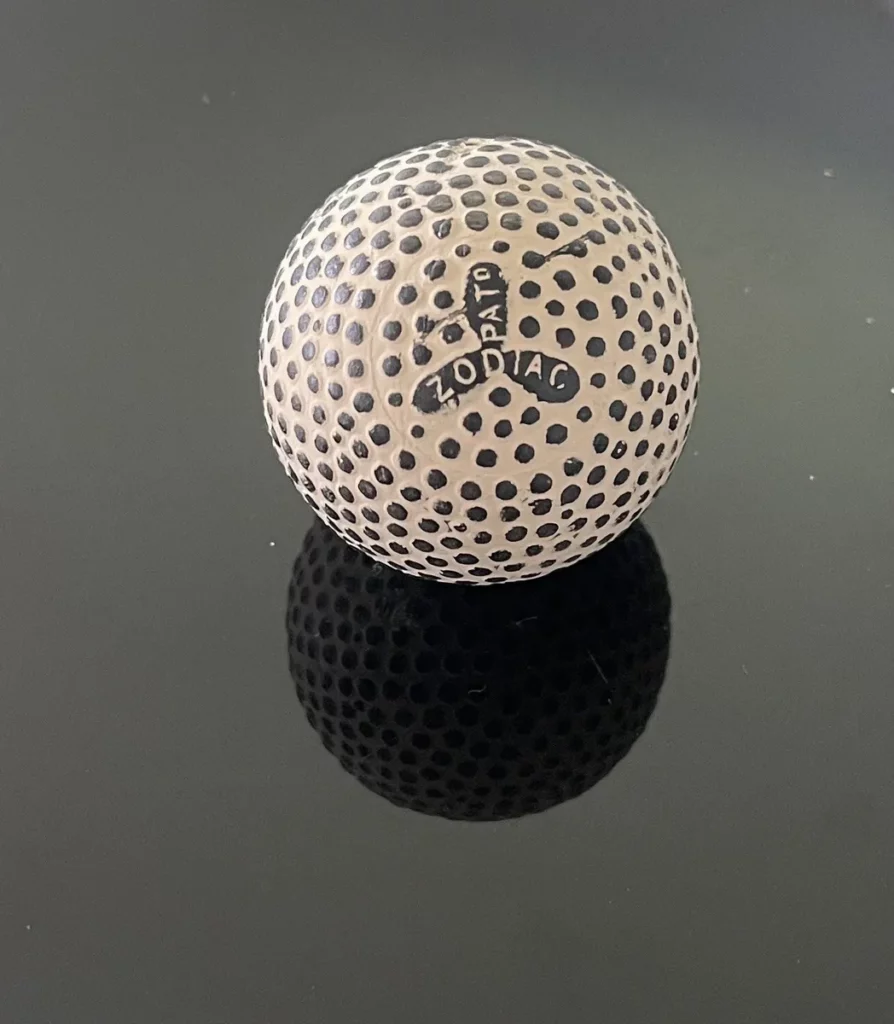 Year: Late 1890s
Notable Features: Irregular pattern
This peculiar-looking golf ball, which was manufactured by Martins-Birmingham in England around the end of the 19th century, is one of the earliest examples of mass production in the sport of golf.
Particularly noteworthy is the fact that its puckered pattern exemplifies the innovation and homegrown components that were present even in factory-made golf equipment during that era.
In addition, the benefit of consistency was not completely appreciated at the time, even though innovators such as Coburn Haskell were beginning to perfect the design of the ball.
Because the dimples on the ball have such an effect on how the game is played, it is imperative that they all have the same exact form in order to provide a level playing field.
Despite the fact that the Martins Zodiac still has a long way to go, it is still an interesting part of the history of golf.
Have you been informed?
The Mission Hills Shenzhen golf complex has 216 holes spread across 12 different courses, making it the largest golf resort in the world.
6. Worthington PGA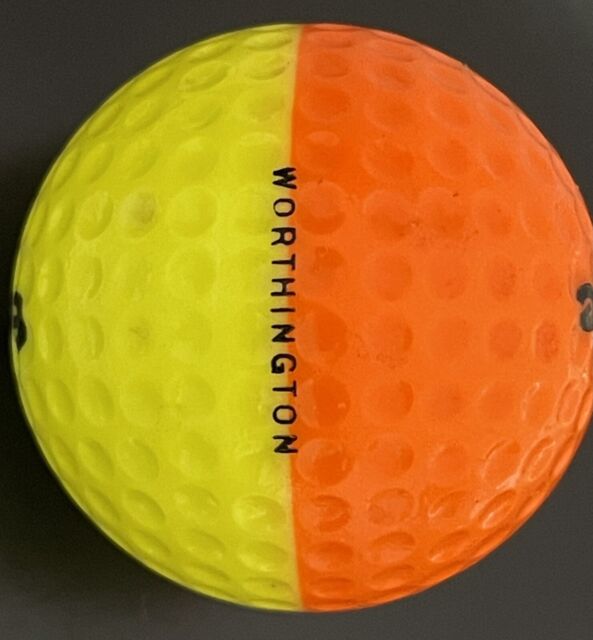 Year: 1923
Notable Features: Red Wilson stamp and alternating square dimples
This Worthington golf ball from the early 20th century displays a dimple pattern that alternates between being raised and depressed to form squares. It is yet another example of mesh innovation.
In addition to that, it has a red "Wilson" stamp on one side for no apparent reason; nonetheless, this could suggest that Wilson was involved in some way with the final production process. In any event, the one-of-a-kind design is what makes this ball so uncommon in the modern world.
Have you been informed?
In the 1990s, Worthington Golf Ball Co. made a new version of this ball to include in their "Anthology of Golf" collection.
7. Featheries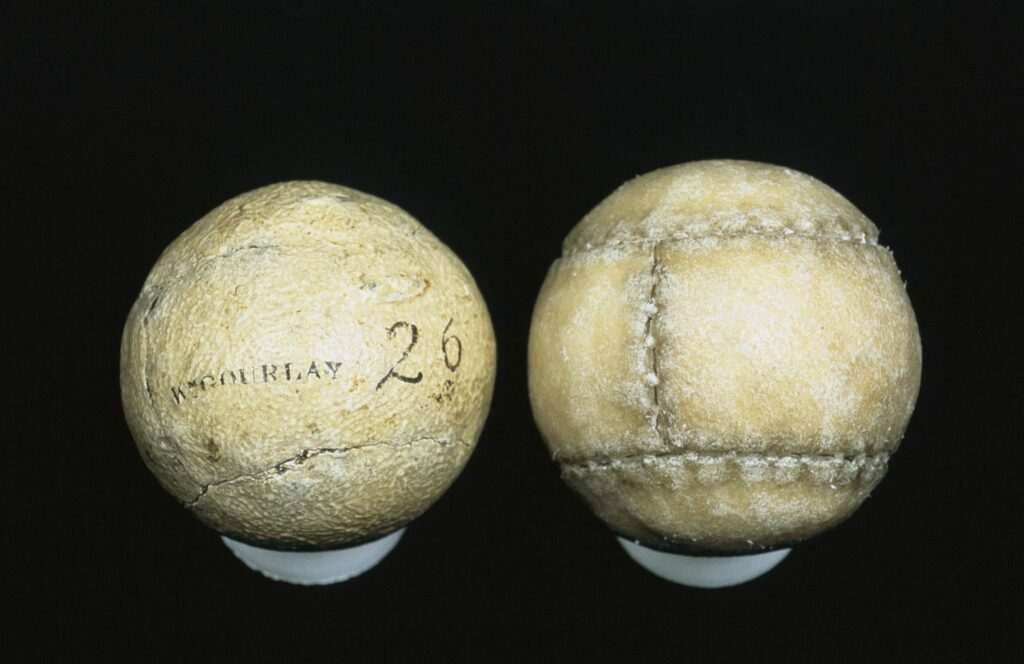 Year: Mid 1500s to early 1600s
Notable Features: Feather inside
The first golf balls to conform to a conventional design were called featheries.
This version of the game of golf was based on the usage of standard wooden balls and is thought to have originated sometime between the middle of the 16th century and the beginning of the 17th century.
Feateries were little leather balls that were stuffed with feathers, and they were an improvement above their predecessors.
The ball underwent a unique drying procedure that resulted in it becoming extremely tough, just like modern golf balls.
In contrast to the other balls in this list, featheries were not manufactured in large quantities. Instead, they were handcrafted by sportsmen and specialists, which contributed to an increase in both their worth and overall rare status.
The fact that they were homemade was also a drawback because it caused the balls to be malformed and rendered them ineffective.
Have you been informed?
Up until the 19th century, feathers were a common component of golf clubs.
8. Dunlop 65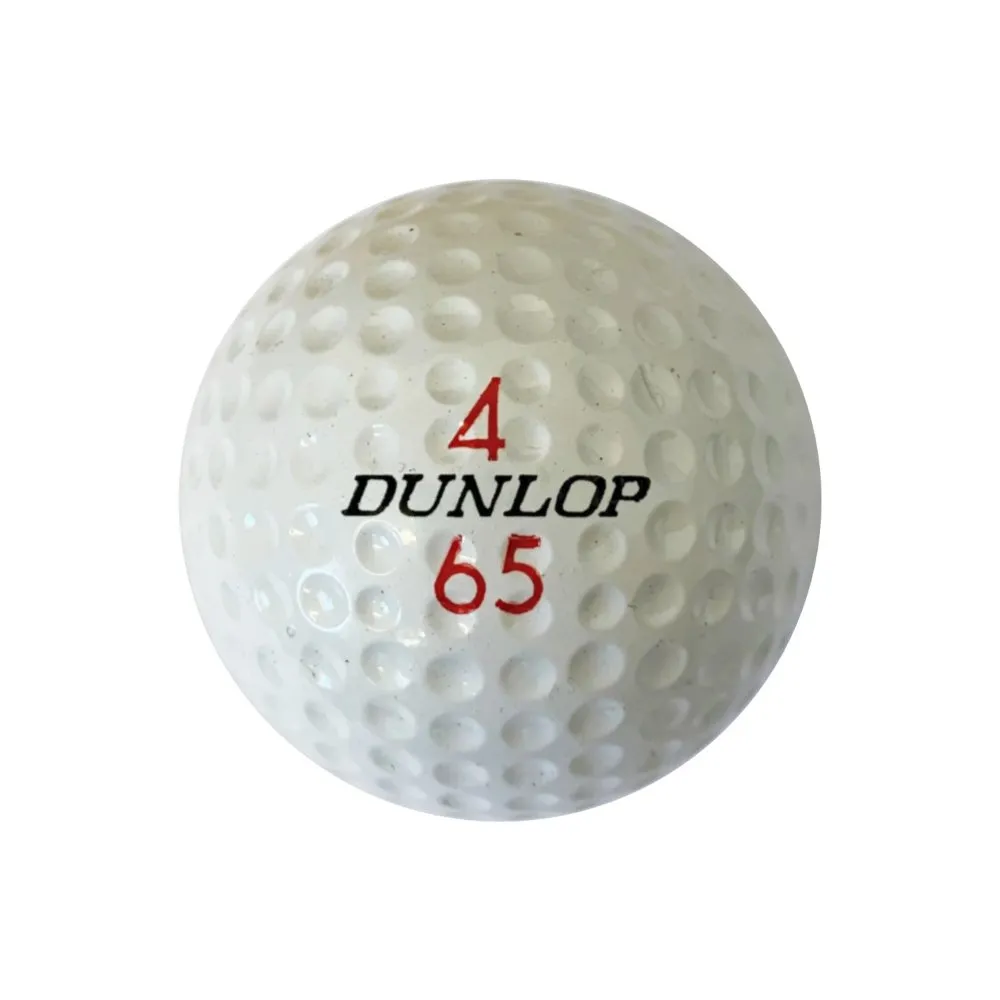 Year: c.1941- 1945
Notable Features: Wood core
Rations during World War II forced the United States to replace the rubber core of golf balls with a core made of wood.
Because the conventional core helps stabilize the ball and manages the ball's speed and distance, the functionality of the ball was severely diminished as a result of this adjustment.
However, during the duration of the war, golfers were forced to make do without rubber, which was one of the first commodities to be restricted due to its usage in the production of military supplies by the government.
Have you been informed?
In the early 1920s, the United States played host to its very first golf tours.
9. Stamped Nike One Platinum
Year: 2008
Notable Features: Platinum color and the Tiger Woods stamp
As part of a competition, Nike manufactured 2,000 golf balls made of platinum, which were subsequently inserted into boxes containing either set of Nike One Black or Nike One Platinum golf balls.
Twenty-four of these balls, each of which had its own distinctive serial number, included a stamp of Tiger Woods in the middle of his golf swing.
If you were lucky enough to find one of these doubly limited-edition balls, you would have had the chance to play a single-hole game against Tiger Woods.
Have you been informed?
Tiger Woods has 15 major titles to his name, which he has won between the years 1997 and 2019.
10. Lough Salt Balls
Year: 1891
Notable Features: At the bottom of a lake
Old Tom Morris, a well-known athlete during his time period, was the owner of some of the rarest golf balls in the world.
He was a Scottish golfer who put approximately 20 golf balls into Ireland's Lough Salt in the late 19th century.
This assertion may be contested by some individuals. Athletes and collectors alike have a strong desire to get their hands on these golf balls due to the mystery surrounding them and their connection to Morris.
The fact that Morris was brought to the area to assist in the construction of a golf course explains how approximately twenty of his personal collection made its way into the water.
It should be noted that these balls don't have a very unique design. They were gutta-perchas, which were the standard at the time but were quite challenging to play with.
Have you been informed?
Due to the fact that Lough Salt is one of the deepest lakes in Donegal County, the golf balls are an incredible find. In 2012, a group of divers began their search for them, although there is no information to indicate whether or not they were successful.
Top 10 Rarest Golf Balls Ever Played 2023 [UPDATED]- Newshub360.net
Related Post

Credit: www.Newshub360.net