Let's take a look at the Most Expensive Fishing Reels. Fishing is a time-honored activity that dates back thousands of years and continues to be popular today
Fish have always been an important source of food for humans, and this search for food has been going on since the very beginning of human history.
There are many different ways to fish, but the most common approach is to make use of a fishing rod in conjunction with a fishing reel.
Bamboo, fiberglass, or carbon fiber are the more traditional materials used in the construction of fishing rods.
Fishing reels have two main functions: the first is to hold the fishing line while it is being cast out into the water, and the second is to allow the line to be retrieved once a fish has been successfully reeled in.
In China, around the year 1195 A.D., the first fishing reels were invented; however, they served no purpose other than to decorate fishing rods.
Later, around the years 1650 and 1720 AD in Europe, reels gained popularity among fishermen due to their capacity to hold more fishing lines than spools that were wound by hand.
When fishing in saltwater, freshwater, or fly fishing, anglers need reels that are specifically designed for those types of fishing.
The market is stocked with a wide selection of reels that can be purchased for a range of prices.
In this article, we will provide an in-depth discussion of the very best as well as the most expensive fishing reels.
There is a wide variety of fishing reels on the market, each with its own set of capabilities and features.
They can be as little as a few dollars or as much as several thousand dollars.
The popularity of the brand is also a factor in determining the price, in addition to the reel's quality and how long it will last.
Companies that have been making reels for several generations and that have spent a lot of time and effort perfecting their craft are the ones responsible for producing some of the most expensive reels.
Because of this, their reels are more dependable and of higher quality than those offered by competitors in the market.
One of the best things about these high-priced fishing reels is that anyone can use them; they are not reserved solely for experienced anglers or fishing professionals.
 Most Expensive Fishing Reels 2023
10. Tibor Billy Pate Fly Reel – $595+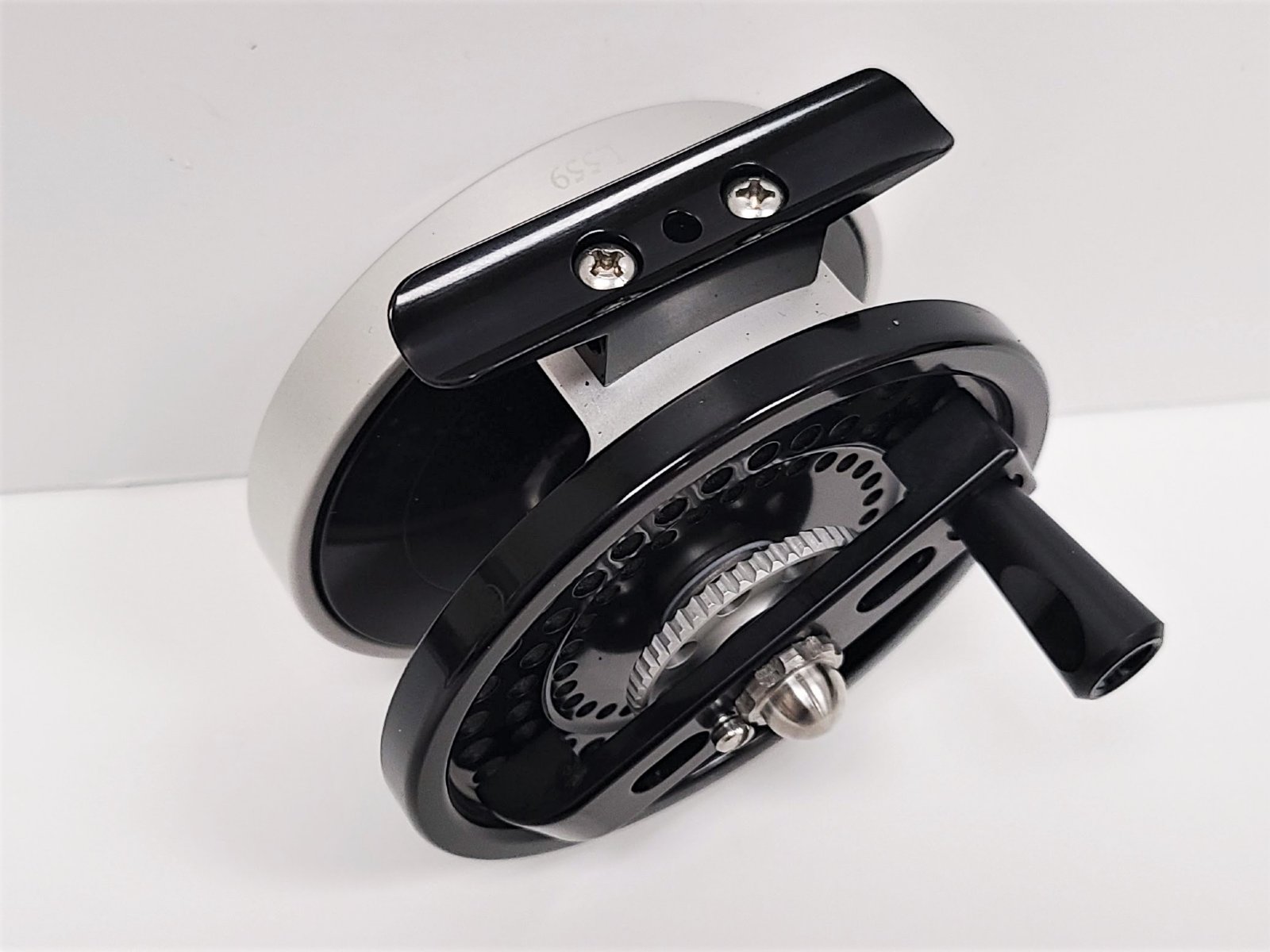 The Tibor Billy Pate Fly Reel is widely regarded as one of the finest high-end fly reels that has ever been produced.
Billy Pate, a world-famous saltwater guide, was the brains behind the design of this reel. He spent years perfecting the design of this reel in the challenging fishing conditions of the Florida Keys.
The locking nut on the Tibor Billy Pate only needs to be turned clockwise twice in order to provide access to the quick-release spool. The frame of the Tibor Billy Pate is constructed from a single piece of aircraft-grade aluminum.
In addition, it features an integrated handle, a large arbor for quick line retrieval, and a one-of-a-kind drag system that enables smooth adjustment with no start-up inertia whatsoever.
Those who enjoy fishing in saltwater environments will appreciate the fact that it is saltproof as well.
This reel does live up to its reputation as being one of the best fly fishing reels available, despite the fact that it is on the pricier end of the spectrum.
Because it comes with a lifetime warranty, it is even more appealing to certain fishermen who are looking for pricey but high-quality products.
---
9. Penn Retrieve Rate Ambidextrous Torque II Spinning 7500 Reel – $749+ (Most Expensive Fishing Reels)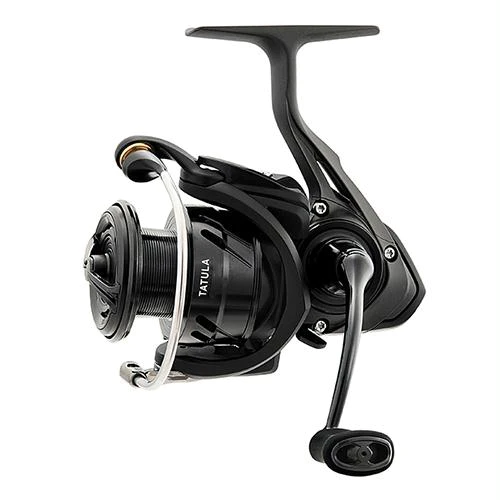 Anglers who are picky about the quality of their fishing reels will find the Penn Torque II Spinning 7500 Reel to be an excellent option.
It is among the most well-known and highly regarded spinning reels that can be purchased.
Those who enjoy deep-sea fishing and those who are interested in catching larger fish, such as yellowfin tuna and swordfish, will find this product to be an excellent choice.
Stainless steel is used in the construction of the Penn Torque II Spinning 7500 reel, making it an excellent option for anglers who fish in saltwater environments.
Additionally, it has a design that makes it impervious to water, which prevents the reel from being harmed by seawater.
After you have used the reel on the water a few times, you won't need to be concerned about it becoming corroded or becoming damaged in any way.
This reel has seven sealed ball bearings made of corrosion-resistant stainless steel, giving it a total of nine bearings.
In addition to that, it features an instant anti-reverse bearing that enables you to generate more power while you are working to bring in your catch.
The effective spool features a line capacity ring that informs you of the total amount of fishing line that is stored on the spool at any given time. This ensures that you won't run out of line at an inconvenient time.
---
8. Shimano Talica 25 II Speed Lever drag Multiplier Trolling Fishing Reel – $600+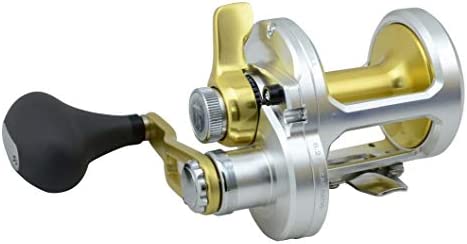 The Shimano Talica 25 II Speed Lever drag Multiplier Trolling Fishing Reel is the smaller version of the Shimano Talica 50 II, and it comes in both a single-speed and a two-speed configuration. The single-speed version has one speed, and the two-speed configuration has two speeds.
This reel is suitable for use in both freshwater and saltwater environments due to its versatile design.
This reel has an exceptionally high line capacity, with a maximum capacity of 500 yards of 30 pound braid line, which is approximately the maximum amount of line that any angler would require.
The retrieve ratio is 4.3:1 or 2.2:1, depending on the speed that you choose.
The handle of the reel is quite large, and this was done on purpose so that you could retrieve more lines in a shorter amount of time.
Shimano has also improved this newly designed handle by adding rubber grips to it, which means that it will not slip out of your hand when you are attempting to catch a large fish. This is one of the many ways in which Shimano has improved this newly designed handle.
---
7. Tibor Signature 7-8 Fly Reel – $795+ (Most Expensive Fishing Reels)
The Tibor Signature is an ultra-lightweight reel that was designed to perform exceptionally well in the harshest of environments.
This reel features a sealed drag system that will prevent any water or sand from entering the drag and causing it to stick, which would be disastrous in the vast majority of fishing situations.
When you have a large fish on the line, one of the most important things you need in a reel is a reliable drag system. This is one of the most important things you need in a reel.
There are three distinct color options available for this fly fishing reel: platinum, gold, and black.
When attached to your preferred fly rod, the platinum and gold are without a doubt the most aesthetically pleasing reels on this list, and they really make a bold statement.
If you're going for a look that's a little more understated, then the black will be an excellent choice for you.
---
6. EatMyTackle Saltwater Fishing Reel | Blue Marlin Tournament Edition – $400+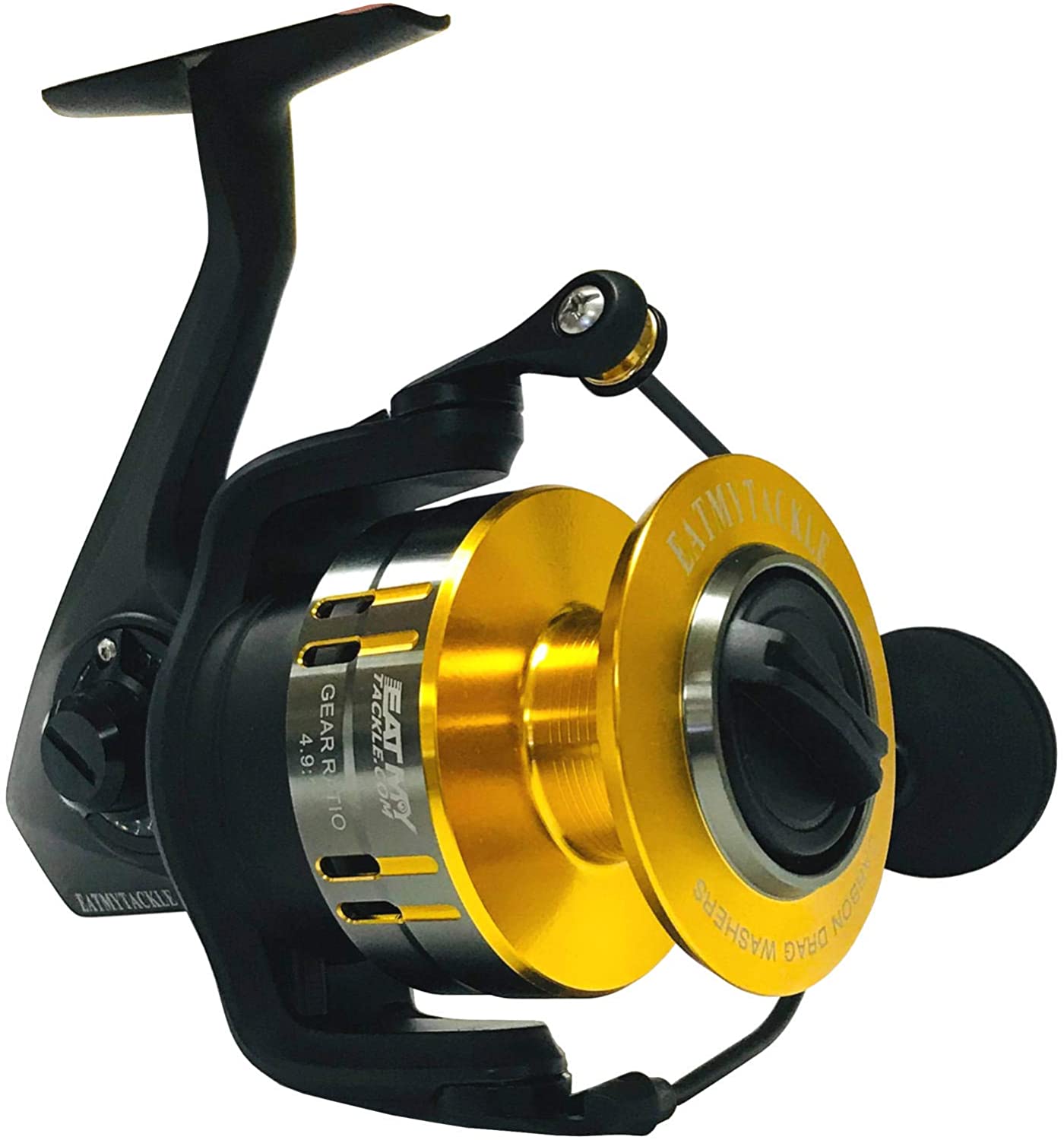 The EatMyTackle Saltwater Fishing Reel is a high-quality fishing reel that has been tested extensively and shown to perform admirably in saltwater environments.
Because it is so incredibly long-lasting and trustworthy, you should anticipate using it for many years to come.
The anodized aluminum spool on the EatMyTackle Saltwater Fishing Reel, which is included in the reel's standard equipment, is not only lightweight but also exceptionally strong and long-lasting.
This spool contributes to the reel's long-term durability in a significant way. The EatMyTackle fishing reel also has a large oversized handle, which makes it simple for you to turn the handle and reel in your catch.
Because of this handle's large size and the ease with which it can be grasped, you won't develop any blisters or calluses on your hand even after hours of fishing.
This reel is not only long-lasting, but it also has nine ball bearings, which minimize the amount of friction that occurs during the process of reeling in your catch and increase its smoothness.
The EatMyTackle Saltwater Fishing Reel also comes equipped with a line capacity indicator, which makes it possible for you to determine at any given time how many lines you still have available.
---
5. Daiwa SALTIGA5000H Saltwater Spinning Fishing Reel – between $800+ (Most Expensive Fishing Reels)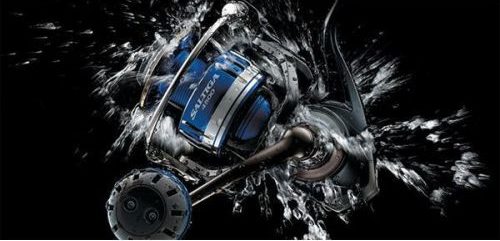 The Daiwa SALTIGA 5000H Spinning Fishing Reel is the best option for you if you want a fishing reel that can perform well despite being subjected to a significant amount of pressure.
In addition to reducing the amount of strain placed on your line, the line roller is made of corrosion-resistant stainless steel.
Because it has a drag washer that is waterproof, you won't have to worry about it getting wet even if it does get wet during use.
The drag knob has a seal around it to prevent dirt and debris from entering and causing damage to the gears.
The reel has eight corrosion-resistant ball bearings, one roller bearing, and a gear ratio of 4.9:1.
In order to ensure its strength and longevity, the frame, side plate, and rotor are all constructed out of aluminum.
When it's not in use, the handle is made out of machined aluminum and folds up so that it's not in the way.
The reel weighs 20 ounces with a line capacity of 15/460, 17/310, 20/240, which makes it lighter than most reels its size.
However, don't let that fool you; it has enough power to handle even the largest of fish!
---
4. Shimano Stella SW STL18000SWBHG Spinning Fishing Reel – between $1100+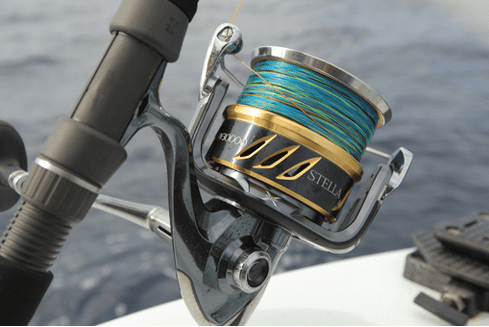 There are a lot of reels on the market, but none of them can compare to this one in terms of how smooth it is or how powerful it is.
Because each of this reel's 14 bearings has been given an anti-rust treatment, you won't need to be concerned about damaging them if you use it in saltwater.
Because it is a spinning reel, casting it does not involve simply moving it back and forth like conventional reels do; additionally, there is no handle.
Instead, the line is unwound from the side of the reel, and you cast by winding the handle around in a circular motion.
It is available in a number of different sizes, and even its smallest models are easily able to deal with very large fish.
This is the reel for you if you want to be able to reel in anything from small panfish to giant tuna.
---
3. Shimano Force Master 9000 Electric Fishing Reel – $ 1,799+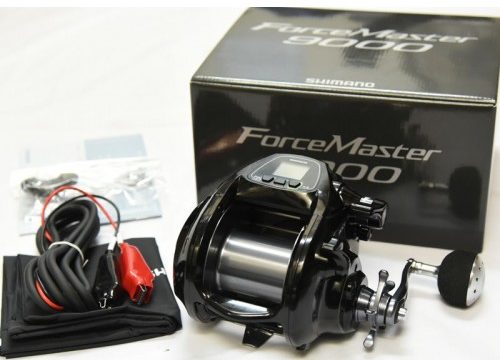 The Shimano Force Master Electric Fishing Reel is the world's most powerful electric fishing reel. It was manufactured by Shimano.
This high-tech beast is capable of reeling in fish at a rate of 400 feet per minute and possesses the force necessary to stop a shark weighing 600 pounds in its tracks.
The Shimano Force Master Electric Fishing Reel has a built-in LED screen that displays important fishing data such as distance, water temperature, wind direction, and other relevant information about fishing conditions.
Either the handle or an app on your mobile device, such as a smartphone or tablet, can be used to control the reel.
Even though the app is only available for Android devices, you can still use your iPhone or iPad to control it by connecting to it via Bluetooth.
The cutting-edge technology incorporated into this reel will make it much simpler for you to reel in large fish.
The Shimano Force Master Electric Fishing Reel is a one-of-a-kind piece of equipment that will revolutionize the way you fish for the rest of your life.
---
2. Daiwa Dendoh Marine Power Assist Reel – $3,280+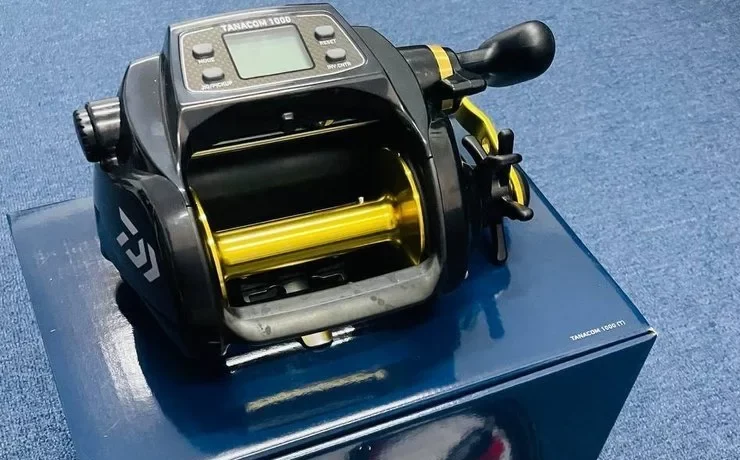 Anglers who are interested in bringing in large catches will find that the Daiwa Dendoh Marine Power Assist Reel is an excellent choice.
This well-liked choice is made for fishing in the depths of the ocean and can handle fish weighing up to 300 pounds.
Because of its ergonomic design and the high-quality materials with which it is constructed, using it for extended periods of time is not only simple but also very comfortable.
The Daiwa Dendoh is dependable, which means that you can rest assured that it won't let you down just when you need it the most.
In spite of this, the fishing reel is quite pricey, which means that some anglers may not be able to afford it.
The body of this fishing reel is constructed out of aluminum and graphite, which lends it both a lightweight and long-lasting nature.
The fact that the spool is made of aluminum gives it increased strength while still allowing it to maintain its low weight.
Because of this, you will be able to cast quickly and smoothly without putting any strain on either your wrist or your arm. In addition, the graphite frame will hold up well in either conditions involving saltwater or freshwater.
Another advantage of the materials used in the construction of this fishing reel is that they are resistant to corrosion. This prevents the reel from deteriorating or rusting as a result of being exposed to saltwater.
---
1. The Holy Grail fishing reel – $58000 ( Most Expensive Fishing Reels)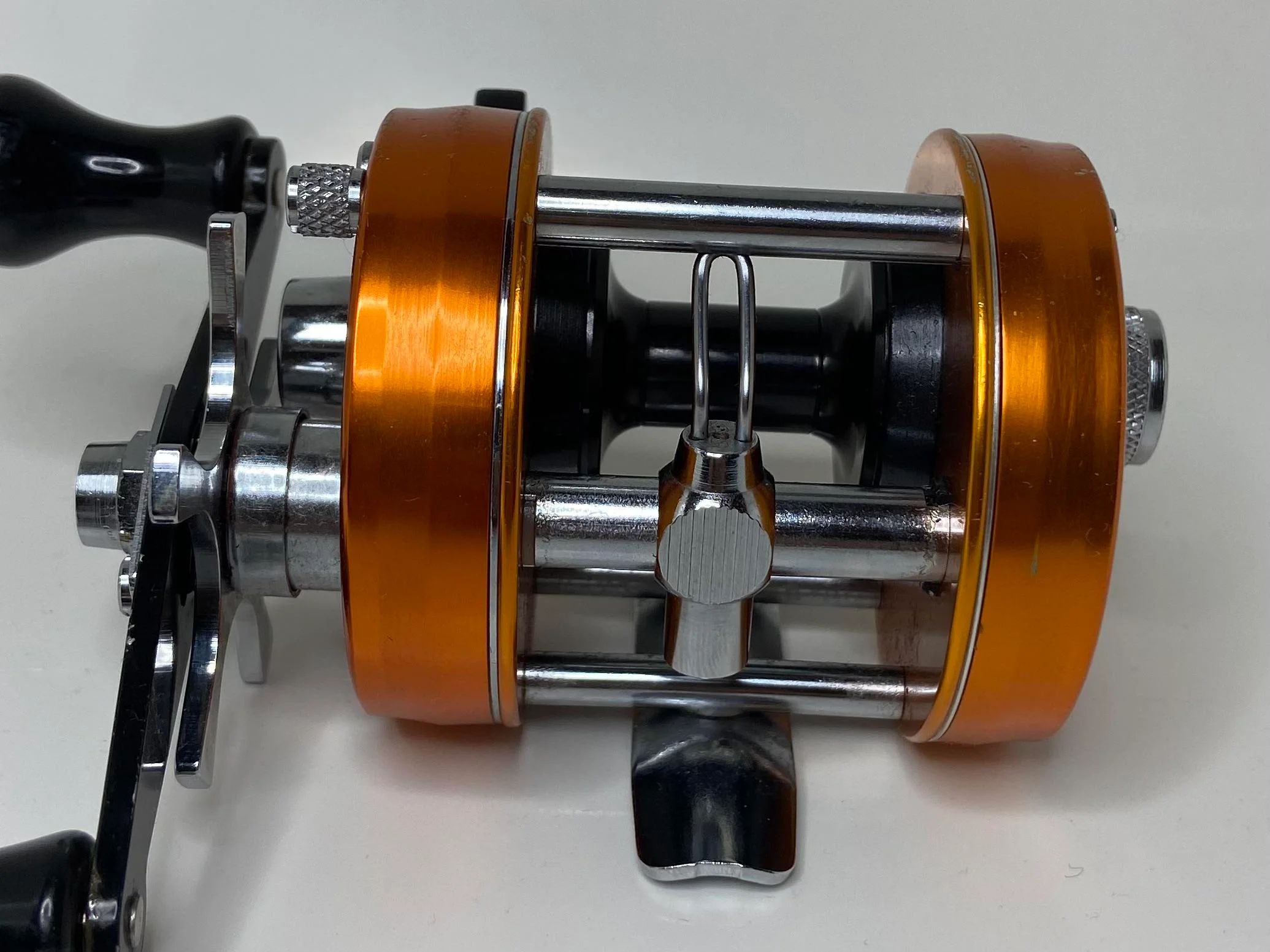 In the world of professional big-game fishing, the Holy Grail reel is considered to be the best option.
Its operation is extremely smooth, and its construction is lightweight, all of which contribute to its unrivaled power and legendary performance.
The Holy Grail reel features an exclusive CNC-machined frame, spool, and side plates that are constructed out of the aluminum stock that is both the lightest weight and the strongest available.
A robust lever drag system that features an adjustable pre-set and strike stop provides a wide range of drag settings that can be tailored to meet the demands of any fishing scenario.
A brand new ergonomic handle design with an oversized knob has also been incorporated into the Holy Grail for increased comfort and control.
The use of Cal's Universal Drag Grease in conjunction with a sealed carbon fiber and stainless steel drag system guarantees the silkiest drag possible, even under the harshest of conditions.
Our one-of-a-kind Teflon Shield coating process is applied all the way around the reel, providing comprehensive protection against corrosion both on the inside and the outside.
Most Expensive Fishing Reels 2023:Newshub360.net
Related Post
♦ 13 Most Expensive Cities to Live in California 2023
♦ 10 Richest Cities in Michigan Based on Median Income 2023
♦ 10 Best Places to Live on East Coast of Florida 2023
♦  15 Top Fox News Anchors Female to Watch 2023
♦  20 CNN Female Anchors You Need to Watch in 2023
♦  11 Dr Pepper Commercial Actors and Actresses 2023
♦  15 Funny Numbers to Prank Call and Prank Hotlines 2023
♦  20 Scary Numbers to Call: You Should Never Call Them
♦  14 Actors and Actress in GEICO Commercials 2023
♦  10 Liberty Mutual Commercial Actors and Actresses 2023
♦  10 Best Slavery Movies on Netflix for Black History Month 2023
Credit :www.Newshub360.net