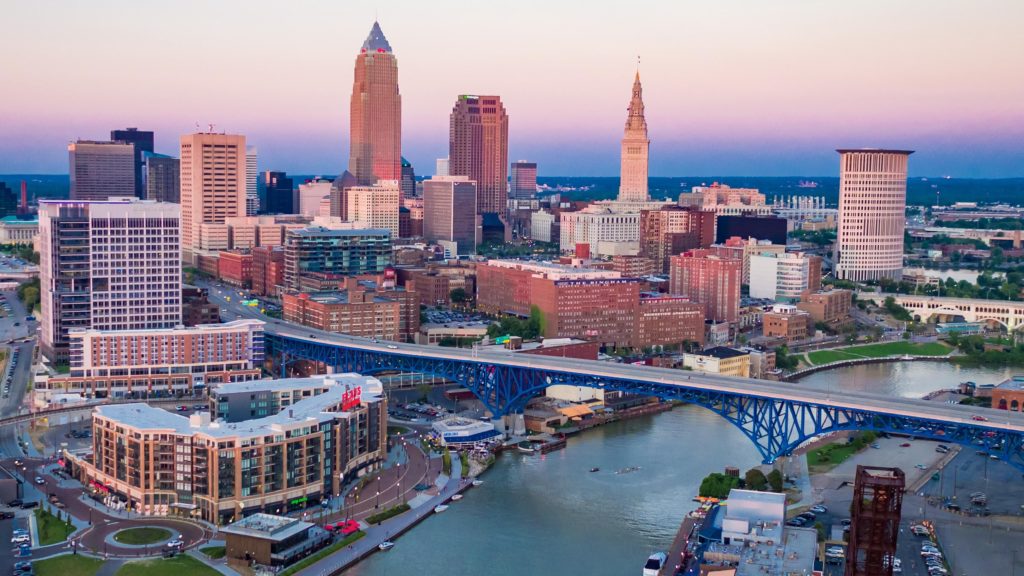 The 16 Wealthiest Cities in Ohio Based on Median Income: The state of Ohio is not only a wonderful location to live, but it is also a wonderful place to live on a budget.
There are cities in Ohio that are thriving, both economically and industrially, and they may be found throughout the state.
On the other hand, Ohio is home to a number of sleepy villages where residents may appreciate the straightforward luxuries that come with a more sedate way of life.
Despite the fact that each city in Ohio is unique, there are a number of characteristics that all of the cities have that help to distinguish Ohio as one of the top states (if not the best).
The state of Ohio offers a diverse range of educational and occupational options. When compared to the costs of living in other states, the cost of living in this state is significantly lower, making it easier for residents to afford basic essentials like as housing, food, and transportation.
Additionally, Ohio is home to a robust economy that provides a wide variety of career possibilities for people of all ages and stages of life, from recent college grads to retirees looking to supplement their income.
It should come as no surprise that Ohio was ranked highly by CNBC as one of the top states for business and jobs.
Richest County in Ohio
The richest county in Ohio is Delaware County with a median household income of $106,908. This suburb of Columbus, OH is often listed as one of the wealthiest counties in the United States.
Delaware County's population of over 200,000 brings its median household income average lower than some of the smaller cities on this list which may have a lower income inequality.
Richest Zip Code in Ohio
The richest zip code in Ohio is 44040, located within Cuyahoga County, OH. The zip code is considered a part of the city of Gates Mills, OH and has an average household income (different from median household income) of $379,000.
Top 16 Richest Cities in Ohio 2023
The quality of life in Ohio is amazing. In the state of Ohio alone, there is a wide selection of towns, cities, and other communities from which to select a new home.
However, some of these locations may not be as as enjoyable for you and your family as others will be.
If you are considering relocating to a town or city in this area, you need to be aware of whether or not that region of Ohio is, on the whole, a desirable place to make your home. Away from the commotion of city life, there are a few locations that you have to take into consideration. These locations are:
These are the 16 Wealthiest Cities in Ohio Based on Median Income 2023
16. Avon, Ohio – Median Household Income: $134,837
Located about 20 miles west of Cleveland, Avon is a small suburb of about 25,000 people. Avon has a vibrant restaurant scene and is home to several wineries.
This is clearly a proud community with hard working citizens. The median home value in Avon is $294,000 and the town claims 315 acres of city parks.
Avon is home to an independent semi-pro baseball team, The Lake Erie Crushers.
15. Wyoming, Ohio – Median Household Income: $139,583
Wyoming, Ohio is a small town of about 8,000 people known for its excellent school systems. The suburb is located about 10 miles north of Cincinnati.
Citizens of Ohio are attracted to Wyoming because of the community feel and strong school pride.
14. Solon, Ohio – Median Household Income: $143,177
Solon has a strong reputation as one of the best cities in Ohio for raising a family. The low crime rates, distinguished public schools, and strong economy make this a desirable community and one of the wealthiest towns in Ohio. Solon has thrice been named to Money's "Best Places to Live" list (2009, 2011, and 2015).
Solon has also been named to "Safest Cities in Ohio" and "Best Places to Raise Kids" lists (Bloomberg Business). Solon's strong economy is led by Nestle foods headquarters.
Solon's proximity to the South Chagrin Reservation makes it a desirable location for anyone seeking time with nature.  The Sulphur Springs Creek runs through the reserve and has numerous picturesque waterfalls.
13. Bexley, Ohio – Median Household Income: $146,935
Bexley is a suburb of the State capital of Columbus and is home to about 13,000 people. Bexley is actually home to the Ohio Governor's Mansion though it is technically a suburb of the state capital.
Like most of the wealthiest cities in Ohio, Bexley boasts strong public schools, making it a popular destination for families.
Bexley's most notable attraction is the famous Drexel Theater.
Wealthiest Cities in Ohio
12. Oakwood, Ohio – Median Household Income: $147,879
Oakwood, a suburb of less than 10,000 people is located just outside Dayton, Ohio. Oakwood's claim to fame is that it was once home to Orville Wright.
In fact, the National Museum of the United States Air Force is located in nearby Dayton who also proudly calls itself home to the Wright Brothers.
Oakwood is a beautiful town littered with tree lined streets and pre-WWII style homes.
11. Hudson, Ohio – Median Household Income: $148,789
Hudson is a suburban community of about 20,000 people, located just outside Akron. Hudson was once a key part of the "Underground Railroad".
The town's founder, David Hudson, was anti-slavery and was happy to assist slaves seeking asylum on their journey to Canada. Famous abolitionist John Brown also grew up in Hudson. His family home has a historical marker outside of it.
Downtown Hudson is lined with cute shops and is a popular destination for weekend shoppers.
10. Macedonia (Wealthiest Cities in Ohio)— $97,440
With a typical household income of $97,440, Macedonia is among the Wealthiest Cities in Ohio 2023. It should not come as a surprise that a significant number of Macedonia's old residences have been saved and updated.
Over the course of several years, this factor has contributed to an increase in the value of the real estate in this region. A property in Macedonia can be purchased for a median price of around $279,900.
Although one might make the case that this price is greater than the national average, it is still much less costly than the cost of living in certain neighborhoods in Cleveland and Akron.
9. Grandview Heights (Wealthiest Cities in Ohio)— $101,100
With a typical household income of almost $101,100, Grandview Heights is one of the most Wealthiest Cities in Ohio.
The city's unemployment rate is about 5.5%, making it one of the lowest in the state. Residents in Grandview Heights had the shortest travel time on average in the state, clocking in at only 18 minutes each way.
It is probable that the highly educated population of Grandview Heights is to blame for the city's high levels of wealth.
Over 88 percent of adults have earned at least a bachelor's degree, which is a significantly higher share than the 30.9 percent of adults across the state of Ohio as a whole and is among the highest proportions among cities in the United States.
The majority of residents in the city live in homes that they own, giving the city a suburban atmosphere.
There are not a lot of pubs or restaurants in Grandview Heights, but the city is home to Inniswoods Metro Gardens, a beautiful botanical park, which is a great place to go for a run or ride a bike if you are looking for an outdoor activity.
8. Upper Arlington (Wealthiest Cities in Ohio)— $123,548
With a household income of around $123,548 per year, Upper Arlington is one of the cities in Ohio that can claim to be among the wealthiest in the state.
There are around 35,299 people living in the city as of the year 2019, and those people have access to high-quality public schools as well as a strong feeling of community.
Northam Park and Thompson Park are only two of the many parks that can be found throughout the city. The parks are wonderful locations for a variety of sports, including tennis, baseball, basketball, and more.
The Scioto River can be found in Upper Arlington, and the area is home to a variety of bike paths that run parallel to the river. These trails offer wonderful vistas and are a fantastic way to get some exercise.
The citizens of Upper Arlington have a significantly shorter travel time than residents of other cities in Ohio, with an average of only 21 minutes. The rate of violent crime in the city is rather low, and the local economy is doing very well.
Upper Arlington is also the location of a number of well-known businesses, including Procter & Gamble and Nationwide Insurance, among others.
7. Bay Village (Wealthiest Cities in Ohio)— $103,582
According to the results of the American Community Survey conducted by the United States Census Bureau, Bay Village is one of the cities in Ohio with the highest median household income, coming in at $103,582 dollars.
The city is home to a large number of high-income professionals, including corporate leaders, athletes, and those who work in professional businesses. In addition, the unemployment rate in Bay Village is 5.5 percent, which is lower than the average rate for the nation.
According to Zillow, the median value of a property in the city is $347,563 dollars. In addition, the city has a high graduation rate of 98 percent, which is significantly higher than the average graduation rate for the state, which is 87 percent.
Because of its extremely low percentage of criminal activity, Bay Village is considered one of the safest cities in the Northeast Ohio area.
Bay Village is dedicated to the practice of community policing, which is a concept that places an emphasis on proactive enforcement and intervention through partnerships with the city's people, businesses, and educational institutions.
6. Dublin (Wealthiest Cities in Ohio)— $137,867
One of the cities in Ohio with the highest median household income is Dublin, which has a population of around 46,499 people (2019) and is located within the Columbus metropolitan region.
In addition, there are a lot of people living in Dublin who have advanced degrees. There are almost fifty percent of people in the city who have earned at least a bachelor's degree, and twenty-six percent of those adults have earned a graduate or professional degree.
A number of important organizations, like as Nationwide Insurance and Cardinal Health, have their headquarters in Dublin. In addition to citizens' high levels of educational attainment and healthy earnings, Dublin provides a wealth of possibilities for residents to engage in social activities and just unwind.
Throughout the course of the year, the city plays home to an almost uncountable number of events, some of which include athletic tournaments, dance performances, art exhibitions, music concerts, and more.
Around one hundred thousand people attend the Dublin Irish Festival every August to take part in activities such as live music and entertainment, a 5k run/walk, and a wide variety of food booths selling traditional Irish cuisine.
5. Pepper Pike (Wealthiest Cities in Ohio)— $190,682
With a population of 6,269 residents (as of 2019) and an average household income of $190,682, Pepper Pike is one of the wealthiest cities in the state of Ohio.
With a total of 74% of the population possessing at least a bachelor's degree, it is also one of the most highly educated cities in the state.
There is a low unemployment rate in Pepper Pike, which may explain why the city has been able to keep household earnings at such high levels. The economy in Pepper Pike is robust and thriving.
Additionally, the city is home to a number of Ohio's most prestigious educational institutions.
Niche reports that children in Pepper Pike have average standardized test scores that are 20 percent better than the statewide average for reading proficiency and 38 percent higher than the statewide average for math competence.
4. Powell (Wealthiest Cities in Ohio)— $157,149
With a median household income that is about $157,149 more than the average for the state of Ohio, Powell is one of the wealthiest communities in the state of Ohio.
Nearly three times as much money is required to purchase a home in Powell than it does in the rest of Ohio on average.
There are a lot of different factors that have contributed to Powell's rise in popularity. It is in the Olentangy Local School District, which the state of Ohio has ranked as "Excellent," and it is located in that district.
Additionally, Powell is located in close proximity to a number of commercial malls, entertainment venues, and recreational locations. Powell is home to a wide range of restaurants that each offer a one-of-a-kind and varied eating experience.
The restaurants in Powell's represent a varied and refined palette, offering everything from the conventional to the outlandish.
3. Montgomery (Wealthiest Cities in Ohio)— $131,111
With a median income of $131,111 for households, Montgomery is one of the most prosperous communities in the state of Ohio. The unemployment rate in the suburb is 3.7%, while the typical price of a property there is $522,502 dollars.
According to the statistics provided by the Census, the average travel time for inhabitants to go to work is 29.8 minutes, while the median commute to work takes 24.6 minutes.
In addition, the city boasts an astonishingly low poverty rate, coming in at just 2.57%.
If that isn't amazing enough, consider the fact that Montgomery is one of the safest cities in America, with a rate of violent crime that is less than half the norm for the state and far lower than the average for the country.
Given these facts, it shouldn't come as a surprise that Montgomery, Ohio, has a cost of living that is nearly two times higher than the average for the rest of the country and over three times more than the average for other communities in Ohio.
According to our calculations, the minimum yearly wage required to maintain a satisfactory standard of living there is $164,957.
2. Independence (Wealthiest Cities in Ohio)— $106,413
With a total population of 7,914, Independence is one of the most populous and prosperous cities in the state of Ohio. The median annual income for a household comes in at $106,413 and the median price of a home is $269,900.
The city of Independence provides a good quality of life because to its excellent school systems, low crime rates, and general climate that is welcoming to families. More than ninety percent of the town's young people are enrolled in one of the several private schools in the region.
As a result of its cheap taxes and great quality of life, it is home to a large number of famous people and athletes who choose to maintain their proximity to Cincinnati. It is a poor choice for commuters due to its extreme distance from the central business district of Cincinnati.