Since 1903, Ford has been producing trucks that are of the highest quality and are both resilient and dependable and here are the most expensive ford trucks.
Today, the business provides customers with a diverse selection of truck models that are ideal for carrying out any task, regardless of whether they require a lightweight workhorse or a heavy-duty hauler.
No matter what your requirements are, a Ford truck can handle the job. Trucks manufactured by Ford are known for their sturdiness and dependability. They are capable of completing even the most difficult tasks thanks to the robust construction and powerful engines that they possess. The superior strength and quality materials used in the construction of Ford Trucks provide the highest possible level of protection for both the drivers and passengers of these vehicles.
The quality of any Ford Truck is guaranteed by the company's quality assurance program, which ensures that all products meet or exceed all standards set by the Federal Motor Vehicle Safety Standard (FMVSS) as well as other industry standards. This program also ensures that all products are manufactured in accordance with environmentally responsible practices.
The price of a Ford Truck places it among the most expensive automobiles currently available. They are well-known for their quality and longevity, and families and businesses that require dependable transportation frequently opt to purchase one of these vehicles.
Ford Trucks are designed to withstand the test of time and typically come equipped with a wide range of features that set them apart from other automobiles. For instance, in comparison to most other trucks, Ford Trucks almost always have more horsepower, and their engines are almost always larger.
Because of this, Ford Trucks are typically more expensive than other brands of trucks that are currently available on the market. The following is a list of the ten most expensive Ford trucks:
Most Expensive Ford Cars 2023
10. 2021 Ford F-150 Raptor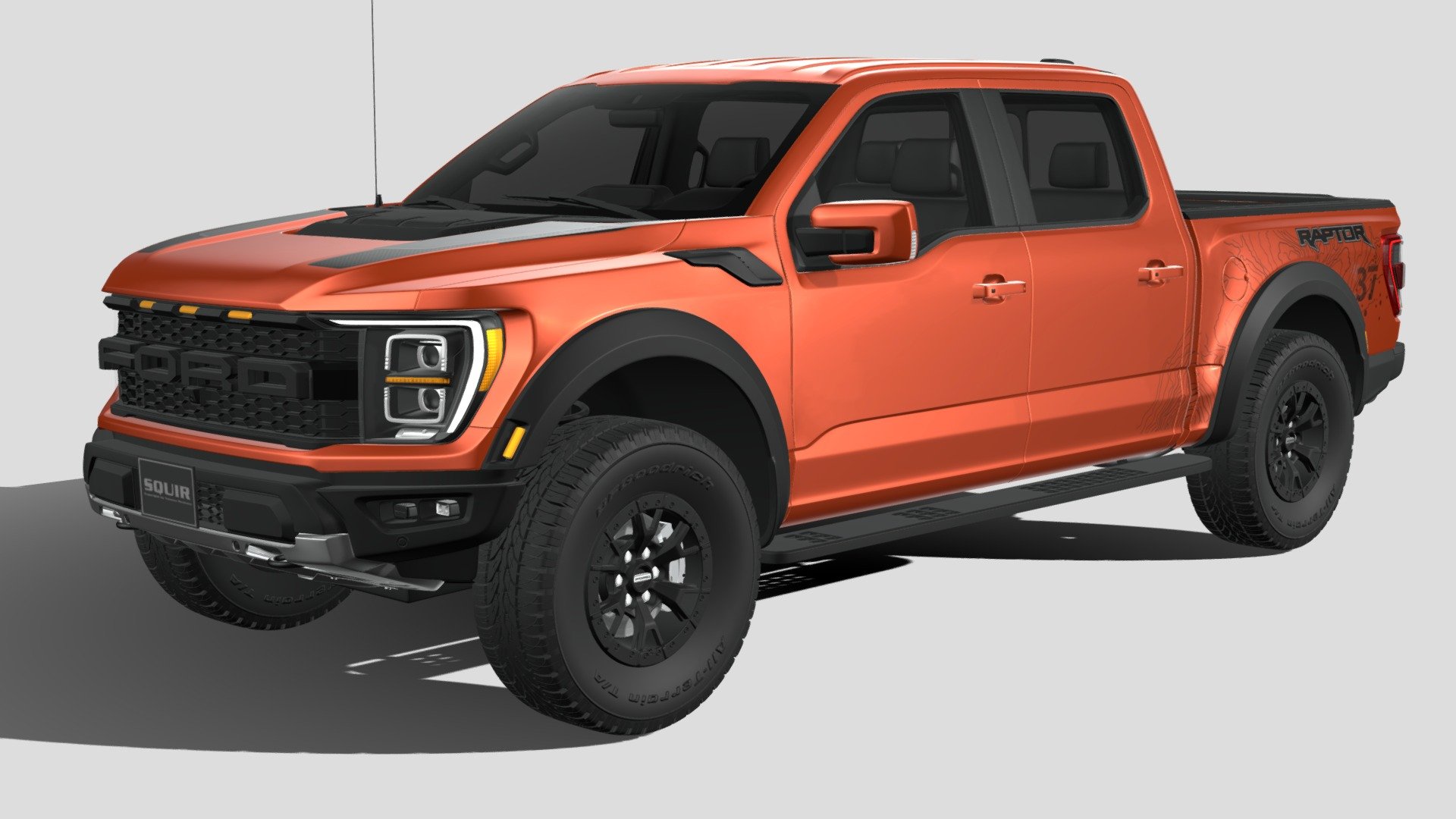 It is safe to say that the all-new 2021 Ford F-150 Raptor is the most capable off-road truck that has ever been manufactured. The Raptor is prepared for any journey thanks to its high-output 3.5L EcoBoost engine, upgraded suspension with Fox Racing Shox, and available TORSEN front axle with 4WD.
The Raptor has the power and traction necessary to get you wherever you want to go, whether it's traversing the dunes or venturing into the backcountry. The Raptor is easily distinguishable from other vehicles due to its one-of-a-kind design and belligerent demeanor.
Because the Ford F-150 Raptor is offered in a body style known as the 4-door SuperCrew, it is possible to transport up to six passengers along with all of their belongings inside the cabin of the vehicle. If you are thinking about taking your family on a road trip across the United States or going camping, that is going to be quite helpful.
It also has a 10-speed automatic transmission, which ought to make driving less difficult than it was in the past and ought to enable you to arrive at your destination faster than you ever have before. It also has an improved engine output that produces 450 horsepower and 510 lb-ft of torque, which makes it feel like a real beast when you're behind the wheel of the vehicle.
---
9. 2021 Ford F-350 Platinum (Most Expensive Ford Trucks)
The heavy-duty hauling and towing capabilities of the 2021 Ford F-350 Platinum make it an ideal choice for commercial applications. It is equipped with a 6.2-liter turbocharged V8 engine that is standard, and it generates 385 horsepower and 430 pound-feet of torque.
This powertrain is combined with a four-wheel drive automatic transmission that features ten different gear ratios. The maximum payload that can be hauled by the F-350 Platinum is 7,850 pounds, and its maximum towing capacity is 24,200 pounds when it is properly equipped. Additionally, its bed has the capacity to haul up to 7,400 pounds.
The F-350 Platinum comes equipped with a number of premium features as standard equipment, such as leather upholstery, front seats that are heated and ventilated, navigation, and an infotainment system with 10 speakers. The base price for the 2021 Ford F-350 Platinum is $65,525, including destination charges.
---
8. 2021 Ford F-150 Limited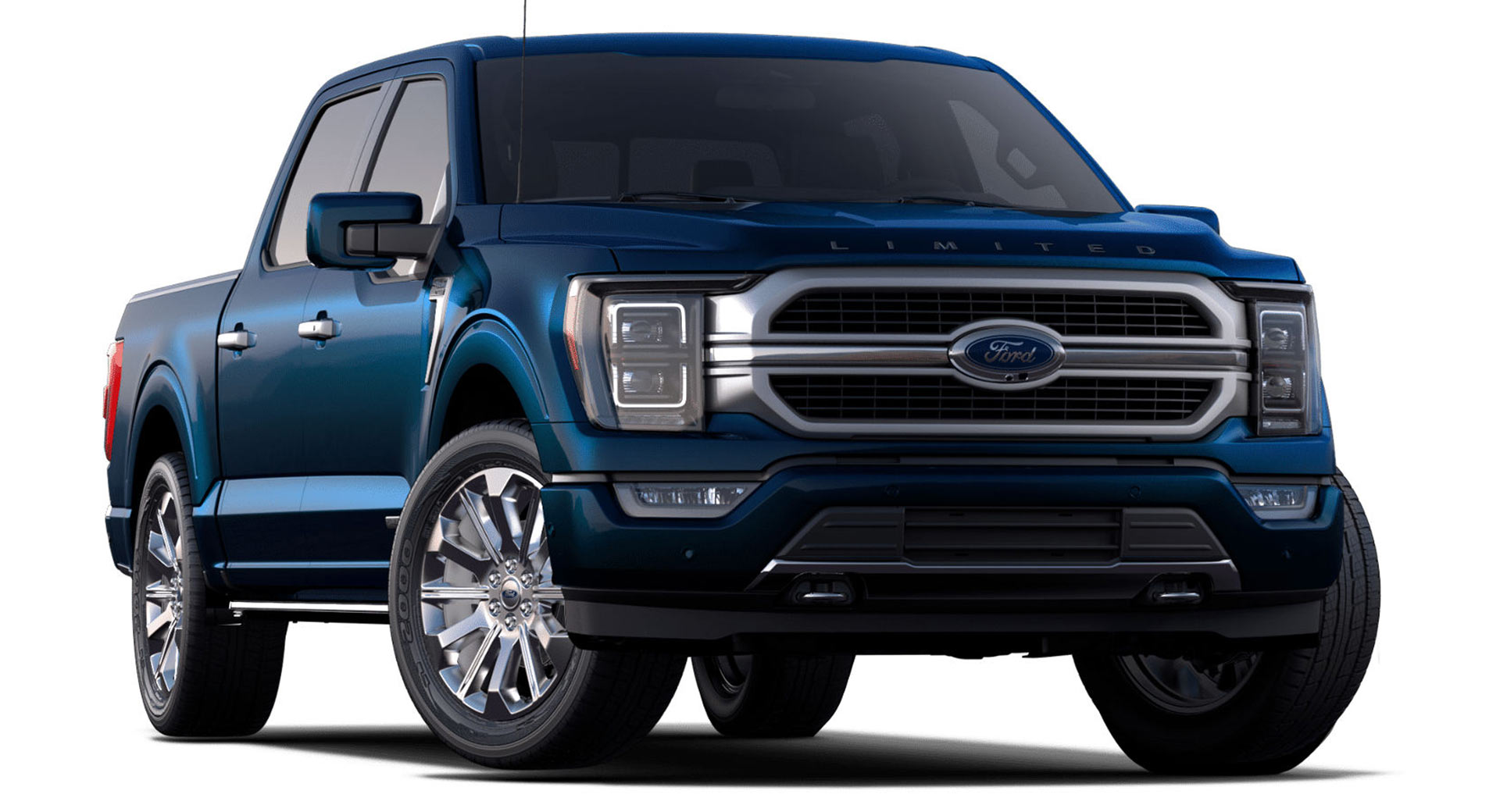 The 2021 Ford F-150 Limited is the flagship model of the Ford F-150 pickup truck lineup, and it features an outstanding combination of power, luxury, and capability. The F-150 Limited comes standard with a 3.5-liter EcoBoost engine that is located under the hood. This engine generates 430 horsepower and 570 pound-feet of torque.
The maximum payload that the F-150 Limited can haul is 2,900 pounds, and it has a towing capacity of up to 12,000 pounds when properly equipped. The interior of the F-150 Limited is every bit as impressive as its exterior, with features such as heated and ventilated leather seats, a panoramic sunroof, and a Bang & Olufsen sound system being available as options.
The Ford F-150 Limited is not only fashionable but also extremely secure because it comes standard with driver assistance features such as adaptive cruise control and lane keeping assist.
---
7. 2021 F-150 (Most Expensive Ford Trucks)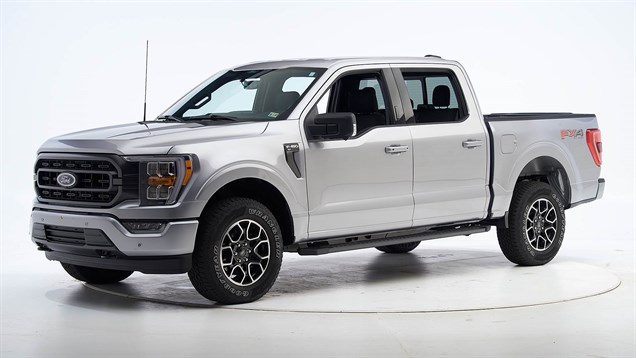 The 2021 Ford F-150 is a work truck that is designed to be reliable and effective in its performance. It has a tough exterior that is able to handle anything that you throw at it, and an interior that is comfortable and has plenty of room to move around in. In addition, there is a wide selection of engines available, so you can pick the one that is best suited to meet your requirements.
It isn't hard to see why the Ford F-150 is one of the company's most popular vehicles; the truck provides an impressive level of utility, comfort, and performance in a package that is simple to live with on a day-to-day basis. It is also notable for having some pretty impressive styling cues, including its high-performance Raptor model, which contribute to the truck's status as one of the most distinctive pickups currently available on the market.
Since the 2021 F-150 has been in production since 1995, the vehicle has had a significant amount of time to solidify its position as an integral part of American culture. This comes at a cost, with the base model beginning at $34,495 and top-of-the-line models having a price tag that can easily exceed $70,000. Although these prices might seem steep to some customers, it's important to keep in mind that they pale in comparison to what many luxury vehicles are selling for these days.
---
6. 2020 Ford F-250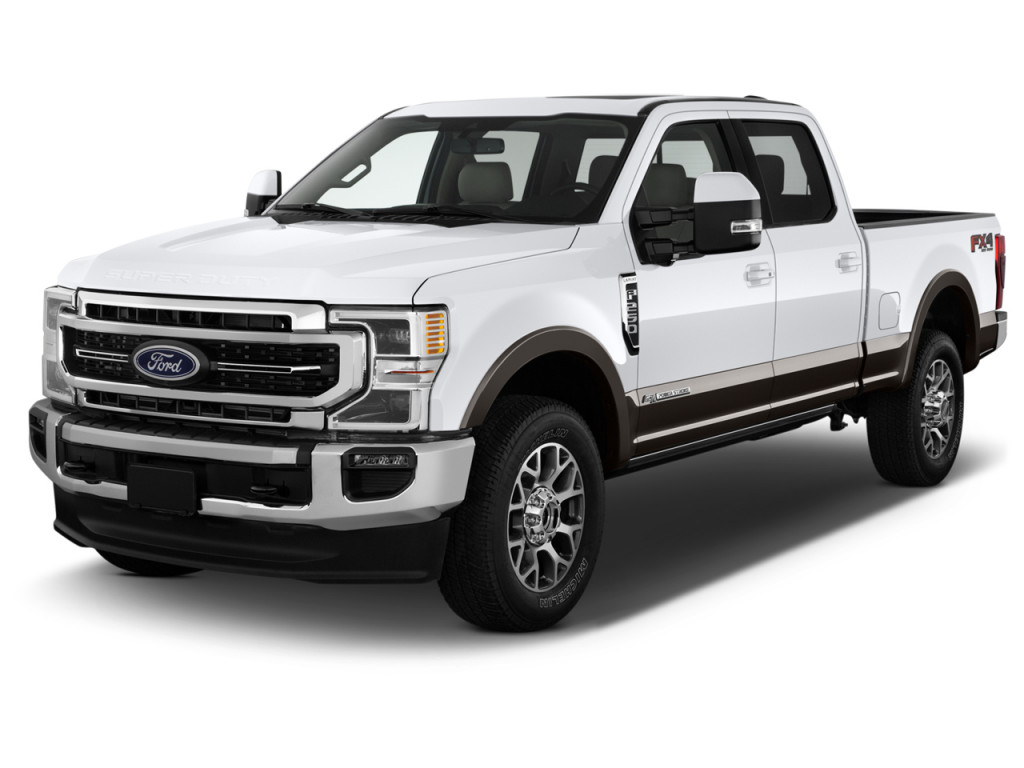 The 2020 Ford F-250 is the most powerful and capable pickup truck that is currently available for purchase. It is a serious off-road vehicle that is capable of transporting both your company and your family to a new location. And it will do so in vogue, with a contemporary appearance both inside and out.
Utilizing the most up-to-date technology that is compatible with your 2020 Ford F-250 is the most effective way to extract the maximum amount of value from the truck.
The muscular design of the 2020 Ford F-250 allows it to haul more than just cargo thanks to its expansive capacity. Inside this pickup truck, you'll find everything you need to get your work done, including a power liftgate, power heated seats, and navigation systems. You won't have to go anywhere else.
The cabin has been modernized to include more spacious seating areas on both sides of the cab in addition to additional storage space that can be found under the seats. Your hands are free to operate any controls on board thanks to the electric steering column, which also makes getting in and out of the vehicle much simpler.
The 6.7 L V8 engine that comes standard on the 2020 Ford F-250 generates 475 horsepower at 2,800 RPM and 1,050 lb-ft torque at 1,600 RPM. This engine achieves up to 20 miles per gallon on the highway and up to 16 gallons per mile when fully loaded with cargo or when towing trailers up steep inclines.
---
5. 2020 Ford F-450 Super Duty Limited (Most Expensive Ford Trucks)
One of the most well-liked full-size pickup trucks currently available is the 2020 Ford F-450 Super Duty from Ford. Even Motor Trend has recognized it as their Truck of the Year for 2018. The 6.7-liter V8 engine that comes standard on the 2020 Ford F-450 Super Duty is capable of producing 475 horsepower, which is more than adequate for propelling this massive truck at highway speeds.
When it comes to picking out a full-size pickup truck, the 2020 Ford F-450 Super Duty is an appealing option due to the extensive list of standard features that come with it. Because it comes standard with a four-wheel drive system and a 10-speed automatic transmission that is equipped with SelectShift technology, it is able to perform exceptionally well in all kinds of driving conditions.
The "dual rear wheel" design of the 2020 Ford F-450 Super Duty, which allows for increased payload capacity in comparison to vehicles with only a single rear wheel like the majority of other full-size trucks on the market today do, results in plenty of cargo space behind the rear seats of the vehicle. This allows the vehicle to seat up to five passengers.
---
4. 2020 Ford F-450 Limited Crew Cab
The excellent truck that is the 2020 Ford F-450 Limited Crew Cab is built to perform exceptionally well in any environment. It is equipped with a robust engine, a remarkable towing capacity, and a generous amount of space for the entire family. There are three distinct models available for the cab, each featuring a unique combination of luxury and comfort.
The 2020 Ford F-450 Limited Crew Cab comes standard with two rows of seating, allowing it to comfortably accommodate a total of nine passengers. There are seats available for two passengers in the rear row, six seats available in the middle row, and four seats available in the front row of the vehicle.
The large bed of the 2020 Ford F-450 Limited Crew Cab, which has a volume of sixty cubic feet when all of the seats are occupied, provides an abundance of space for transporting cargo. Because of this, it is ideally suited for transporting a large quantity of cargo, such as building materials or other bulky items that require additional space while traveling.
When acceleration is most important, the potent engine that comes standard on the 2020 Ford F-450 Limited Crew Cab and that produces more than 475 horsepower and 1,050 lb-ft of torque allows the vehicle to perform exceptionally well. If you want to get even more power out of your truck at no extra cost, it also comes with the option of a diesel engine, which is standard equipment.
---
3. 2021 Ford Super Duty Limited (Most Expensive Ford Trucks)
The 2021 Ford Super Duty Limited is the most powerful and capable pickup truck in the lineup from the automaker. It is a little bit more luxurious than the other models, and it comes with a fantastic range of powertrain choices. In addition, it possesses a number of distinctive qualities that set it apart from the rest of the lineup's offerings.
One of the most well-known and widely used pickup trucks on the road today is the Ford Super Duty. It has been around for several decades and has undergone a number of revisions over that span of time.
In recent years, one of the most significant shifts that Ford has made is the addition of turbocharged gasoline engines as well as diesel engines to their product lineup. They were able to provide increased power in addition to improved fuel economy as a result of this innovative new engine technology.
The Ford Super Duty Limited provides buyers with a wide variety of choices if they are interested in upgrading from their standard cab trucks or even their crew cab trucks to something more unique. When you are in need of additional space within your truck, you have the option of selecting either the base model or the XLT trim level from the available options.
If you want something that is just a little bit nicer than your standard model, then you might want to consider getting a vehicle with the XLT trim level rather than just sticking with your basic one- or two-tone paint job that comes standard on all other models (even though these are still plenty nice!). If you want something that is just a little bit nicer than your standard model, then you might want to consider getting an XLT trim level vehicle.
---
2. 2021 Ford F-100 Custom Shelby Pickup
The classic look of the first Ford F-100 pickup has been updated for the 2020 model year with the introduction of the Ford F-100 Custom Shelby Pickup. However, it is not simply an updated version of the previous model.
The sloping hood, large chrome grille with twin headlights, and sleek rear fenders are some of the distinguishing characteristics of the 2020 F-100 Custom Shelby Pickup. In addition, LED lights are integrated into the grille of the 2020 model, and an extended cab is available as an option.
This one-of-a-kind pickup truck boasts a one-of-a-kind paint job, wheels that have been blacked out, and Shelby Mustang emblems. The interior is upholstered in a custom black leather, and throughout it there are red accents placed strategically. This pickup truck comes with the option of customizing it with a limited-slip differential and other upgrades, making it even more distinctive than it already is.
This pickup truck's cabin has been upgraded with suede inserts on the seats and door panels, in addition to custom stitching throughout the cabin. Other upgrades include a new audio system. In addition, there are custom embroidery logos sewn onto the headrests, which give it an even more distinctive appearance than it already possessed.
To ensure that there are no obstacles in the way when accessing the engine compartment or the area underneath the vehicle for the required maintenance work that must be performed during long-haul trips, the rear seat has been removed.
Blacked-out wheels and Shelby Mustang emblems have been added to the exterior of this truck to give it an even more distinct appearance than it had previously possessed. This was done to give the truck a more aggressive appearance.
---
1. Ford F750 (Most Expensive Ford Trucks)
One of the most well-liked automobiles in this classification is the Ford F750. You have a wide variety of options available to you in terms of configurations to choose from. The Ford F750 comes standard with a number of features that contribute to the vehicle's high level of demand from customers.
For instance, there is a very extensive catalog of add-ons and extras that can be purchased for this model. These include a variety of wheel and tire options, as well as chrome rims or wheels that can lend an air of sophistication to your automobile.
This model is propelled by an engine that is both very powerful and very efficient. Because it can seat up to seven people simultaneously, it is an excellent choice for outings with the whole family or get-togethers at which you require more space than what the typical automobile offers. The doors on this model are also quite roomy, which makes it much simpler for passengers to enter and exit the vehicle without encountering any difficulties.
The interior of the Ford F750 is exceptionally well-designed, and contemporary technology is utilized throughout the entirety of the vehicle. This includes the vehicle's entertainment system, navigation system, and audio system, all of which combine to make driving more convenient than it has ever been.
Most Expensive Ford Trucks 2023:Newshub360.net
Related Post
♦ 13 Most Expensive Cities to Live in California 2023
♦ 10 Richest Cities in Michigan Based on Median Income 2023
♦ 10 Best Places to Live on East Coast of Florida 2023
♦  15 Top Fox News Anchors Female to Watch 2023
♦  20 CNN Female Anchors You Need to Watch in 2023
♦  11 Dr Pepper Commercial Actors and Actresses 2023
♦  15 Funny Numbers to Prank Call and Prank Hotlines 2023
♦  20 Scary Numbers to Call: You Should Never Call Them
♦  14 Actors and Actress in GEICO Commercials 2023
♦  10 Liberty Mutual Commercial Actors and Actresses 2023
♦  10 Best Slavery Movies on Netflix for Black History Month 2023
Credit :www.Newshub360.net