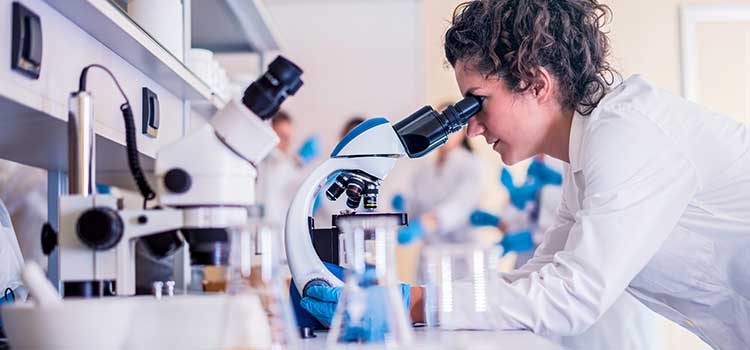 Pharmacy Requirements At UJ 2023: Pharmacy is a branch of clinical health science that bridges the gap between chemistry and medical research.
The primary focuses of research, development, manufacture, and disposal of pharmaceuticals and drugs, as well as the regulation of their safe and efficient use, fall under the purview of the profession of pharmacy.
Studying pharmacy at the university level can lead to a very rewarding job. There are a number of compelling arguments in support of your decision to pursue the course at UJ. I outlined all of the prerequisites for the pharmacy program at UJ.
To begin, as a pharmacist, your primary objective is to guarantee that individuals are able to maintain a healthy lifestyle.
As a pharmacist, your job and activities will be centered on assisting people in surviving and living a life that is both better and more healthier.
Another reason why pharmacy is a desirable field of study to pursue is because of the diverse array of career options and the adaptability of the working environment.
The University of Johannesburg, or UJ as it is more frequently referred as, is an institution that is well-known for its remarkable competence in providing educational services of the highest possible caliber. 2005 marked the beginning of operations at the new institution.
Students attend the University of Johannesburg from not just South Africa but also from all around the rest of the world in large numbers.
If you want to get your pharmacy degree from a reputable institution in South Africa, consider attending the University of Johannesburg.
All of UJ's students have access to a variety of cutting-edge training facilities and instructors with a wealth of professional expertise. The university's pharmacy department is a model of professionalism and meets all industry requirements.
What are the requirements to study pharmacy at UJ?
Pharmacy Requirements At University of Johannesburg (UJ)
The following are some of the prerequisites needed to study pharmacy at the University of Johannesburg:
Minimum APS: 26
Duration: Four Years
Mathematics: Level 4 or Mathematical Literacy: Not Accepted
Language Of Teaching And Learning: Level 5
Recommended Matriculation Subjects
Physical Science: Level 4
Life Sciences: Level 4
The Council for General and Further Education and Training granted an NCV (level 4). Get a grade of at least 60 percent or higher in six of the seven disciplines, including both basic and vocational categories. English as a Language of Teaching and Learning / First Additional Language as a core component must be passed with a minimum of 70%.
Is pharmacy available at University of Johannesburg (UJ)?
The UJ does, in fact, have a Pharmacy on campus.
How Much Do Pharmacists Earn In South Africa
A monthly salary of around 43,200 ZAR is typical for a person working in the field of pharmacy in South Africa.
The lowest starting salary is 21,200 ZAR, and the highest possible salary is 67,400 ZAR (highest).
What Are The Jobs You Can Do With A Pharmacy Degree In South Africa
After receiving a degree in pharmacy, you will have the opportunity to work in a variety of settings, including academic institutions, private or public health clinics, and pharmaceutical companies.
In addition, just as getting a degree in pharmacy opens up a variety of employment opportunities, so too does having that degree open up a variety of work opportunities.
In the following paragraphs, many of the most significant careers that need a pharmacy degree will be broken down for readers.
Community Pharmacist
Your primary responsibilities as a community pharmacist will consist of filling prescriptions and dispensing medications to customers.
In addition to this, you will be expected to act in the capacity of a consultant, providing individuals with guidance on how to enhance and preserve their wellbeing and health.
Hospital Pharmacist
You will have a role as a medical professional if you choose to work as a pharmacist at a hospital. You will have an understanding of how medications are employed, as well as the impact that drugs have on the body of a human.
Additionally, hospital pharmacists provide medications and participate in the evaluation of their quality.
In your role as a hospital pharmacist, you will collaborate closely with other members of the medical team and nursing staff to ensure that patients in the hospital receive the most effective treatments possible. There is also a possibility that you will need to produce medications.
Medical Research Scientist
Your primary responsibility, as a medical research scientist, will be to devise and carry out tests with the goal of contributing to the existing body of scientific knowledge on matters pertaining to medicine.
One further duty that falls on the shoulders of medical research scientists is the creation of brand-new medications, therapies, and other medically-related items or the enhancement of those that already exist.
Research in the medical field is an activity that is often carried out in a variety of settings, including universities and other educational establishments, businesses, research organizations, and hospitals.
As a result of this, becoming a medical research scientist gives you the flexibility to operate in a variety of environments.
Pharmacologist
Research conducted by pharmacologists often focuses on how medications interact with various biological systems.
As a pharmacologist, one of your primary responsibilities will be to conduct experiments on animals to better understand how the effects of various medications manifest in the human body.
The primary focuses of pharmacologists are the development of novel and improved medical treatments, the analysis of patient responses to specific medications, and the investigation of the adverse effects of pharmaceuticals.
Higher Education Lecturer
This is another important line of employment that people may perform with a degree in pharmacy. Your job, if you have a degree in pharmacy and work as a lecturer in higher education, will be to instruct students and explain to them various elements of the field of pharmacy.
As a professor in higher education, some of your tasks include evaluating the homework that students turn in, organizing and grading exams, and creating and developing course material.
Conclusion: Pharmacy Requirements At UJ 2023
The requirements for enrolling in the pharmacy program at UJ are outlined above. Learning about pharmacy is an exciting and rewarding experience.
In addition, you need to be sure that the colleges from which you get your pharmacy degree are respected and of high quality.
Selecting a reputable institution can help and increase the quality of your portfolio, as well as your personal experience and the number of options available to you within the industry.
When it comes to studying pharmacy, one of the most reputable institutions in South Africa is the University of Johannesburg. Aside from the fact that the educational institution enjoys a stellar reputation, it is also equipped with almost all of the necessary resources to facilitate the educational process.
Aside from that, if you want to study pharmacy at UJ, there are a few things you need to be aware of before you start studies. These nuggets of knowledge have been presented at various points throughout this article.
Pharmacy Requirements At UJ 2023 – Newshub360.net
CHECK THIS OUT:
♦  Top 10 Highest Paid Footballers in South Africa 2023
♦  Top 10 Highest Paid Footballers at Mamelodi Sundowns 2023
♦  Top 10 Highest-Paid Footballers at Kaizer Chiefs [ Billiat is 2nd ]
♦   Top 10 Highest Paid Footballers at Orlando Pirates 2023
♦  Top 10 South African Footballers Who Went Broke After Retirement
♦  Top 10 Richest Football Club Owners in South Africa [ Motsepe is 2nd]
♦  Top 10 Most Expensive High Schools in South Africa and Their Fees
♦  Top 10 Richest Football Clubs in South Africa [ Kaizer Chiefs is 2nd]
Credit :www.Newshub360.net