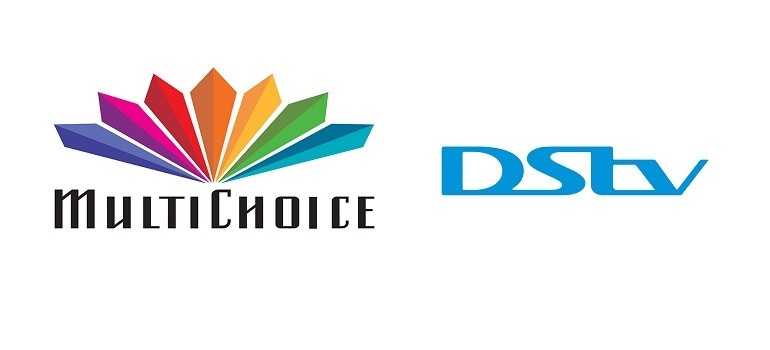 Multichoice DSTv Cape town Contact Details (Number & Address): DStv has a significant presence in several regions of South Africa, and each of their locations is staffed with knowledgeable employees who are able to assist the company's many clients with any questions or concerns they may have.
In this post, we will explore some of the locations that are located in and around Cape Town.
Multichoice DStv Cape town Contact Details
Physical Address: Multichoice customer center, Willie Faasen avenue, N1 City
DStv cape town contact number Number: (021) 508 2222
N.B: You can always call the office every day of the week, including on public holidays, from 7 am to 11 pm.
Here are other DStv approved agents that can serve you around Cape Town:
RA DIGITAL
Physical Address: Shop 8, Vangate Mall, Athlone, 7764
Telephone Number: 0216990322
Email Address: [email protected]
---
RADIO & SATELLITE
Physical Address: 84 Donkin Street, Beaufort West, 6970
Telephone Number: 0234151103
Email Address: [email protected]
---
ROYTRONIX
Physical Address: Shop 4 Brackenfell Shopping Centre, Old Paarl Road, Opposite MC Donald, Brackenfell, 7560
Telephone Number: 0219818538
Email Address: [email protected]
---
BENLIEKOR
Physical Address: 24-2 Donkin Street, Caledon, 7230
Telephone Number: 0282141355
Email Address: [email protected]
---
RRT INSTALLATIONS
Physical Address: Ground floor, Boland Bank Building,
18 Lower Burg Street,
Cape Town,
8000
Telephone Number: 0214252222
---
TELEVIDEO
Physical Address: 119 Voortrekker Street, Ceres, 6835
Telephone Number: 023316189
Email Address: [email protected]
---
RADIOSPORT 
Physical Address: 37 Main Street, De Aar, 7000
Telephone Number: 0536312401
Email Address: [email protected]
---
GENANA COMMUNICATIONS
Physical Address: Shop 49, Gugulethu Square, Cnr NY1 & NY3, Gugulethu, 7750
Telephone Number: 0210230753
Email Address: [email protected]
---
ISITYA INSTALLATIONS
Physical Address: Shop 33, Khayelitsha Shopping Centre, Khayelitsha, 7784
Telephone Number: 0218213322
Email Address: [email protected]
---
Important Things You Should Know As DStv User
There are several important and helpful things you should know as a subscriber. Here are some of them:
The  MyDstv App. This allows anyone to manage their DStv account with great ease. The app is available on Android plus iOS. It should be noted that it is only for those in South Africa, and registration is also needed. If you are a DStv user anywhere in South Africa, you should download the app for free and start utilizing its features.
DStv Self-service feature on WhatsApp. Reading this right now, you are very likely on Whatsapp. Well, DStv is an innovative company that utilizes technology and innovations to progress their aims, and they take advantage of relevant platforms to serve their customers. Since many people use WhatsApp every single day, and the platform is pretty cool and easy to use, they have made it easy to engage with DStv officials about anything you want to get done. Their WhatsApp number is 0600603788. You should simply save the WhatsApp number on your phone and get started by saying Hello, and they will take it up from there.
DStv Live Chat. If you are a user that is particular about more human interaction with their services (perhaps, due to the nature of what you want them to help you with), you might want to try their live chat for assistance. This can be engaged via their official South African website – DStv.co.za. You will see the live chat icon in the bottom right-hand corner of their platform. As you click on it, you can start engaging an official of the platform – a real human being who will be assigned to chat with you. You can always use this feature any day of the week.
Customers Can Utilize Facebook and Twitter to sort out any DStv-related issue. As stated earlier, DStv is quite innovative, and they ensure they take advantage of whatever reasonable platform can help push their causes forward. Since Facebook and Twitter are very popular platforms used by so many people in the country, they ensured these platforms can be used to reach out to their numerous subscribers, and bring about necessary engagements too. All you have to do as a DStv subscriber is to get through to them (@DStv), and their customer care and call centre agents will interact with you. Drop whatever it is you want from them as a message, and they will get back to you when appropriate. Please note that DStv Facebook and Twitter customer care is available every day of the week, from 07:00 to 00:00.
In conclusion, you may also utilize the USSD code on your phone, which is *120*68584#, to accomplish things such as clear error codes, check how much you owe, reconnect packages, and do other similar things.
Multichoice DSTv Cape town Contact Details (Number & Address) – Newshub360.net
CHECK THIS OUT:
♦  Top 20 Highest Paid Footballers in South Africa 2023
♦  Top 20 Highest Paid Footballers at Mamelodi Sundowns 2023
♦  Top 20 Highest-Paid Footballers at Kaizer Chiefs [ Billiat is 2nd ]
♦   Top 20 Highest Paid Footballers at Orlando Pirates 2023
♦   Top 20 Highest Paid Footballers at Supersport United 2023
♦   Top 20 Highest Paid Footballers at Royal AM 2023
♦  Top 10 South African Footballers Who Went Broke After Retirement
♦  Top 10 Richest Football Club Owners in South Africa [ Motsepe is 2nd]
♦  Top 10 Most Expensive High Schools in South Africa 2023
♦  Top 10 Richest Football Clubs in South Africa
Credit :www.Newshub360.net