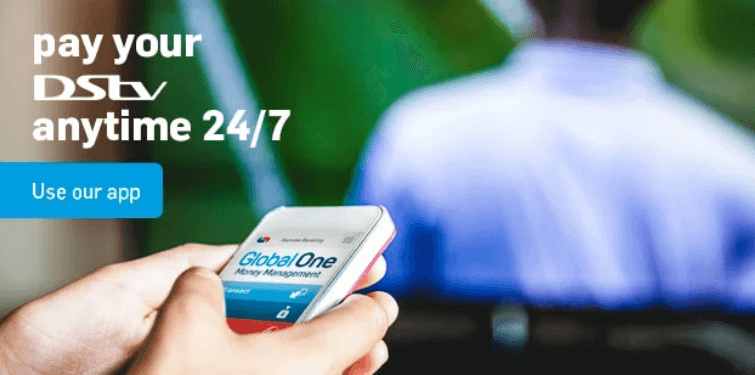 How To Pay DStv Using Capitec App 2023: The electronic banking channels offered by Capitec Bank are among the most popularly utilized in all of South Africa.
In this post, I will show how to pay DStv using the Capitec App from the comfort of your own home, business, or anywhere you are, hence removing the need for travel.
This is how you use the Capitec Bank App to pay for your DSTV subscription:
How To Pay DStv Using Capitec App
Make sure your DStv decoder is powered on. Your subscription cannot be activated unless your DSTV decoder is powered on.
Open the Capitec Bank app on your smartphone. Ensure that you have switched on the internet service, and also that you have an active data bundle.
When you have opened your Capitec Bank app, look for 'Transact' and click on it. Then click on continue to make your DStv online payment.
Click on 'Payments' and then 'continue'. You will then be required to enter your remote PIN.
After that, you need to click Choose 'Add Beneficiary' at the bottom of the screen.
On the next page you see you just need to Choose 'Capitec-registered.'
Type in 'DStv' and then click 'continue' so as to set up the payment to DSTV from your Capitec South Africa account.
You will then see a preview of account types such as DStv Box office or DStv Multichoice. From that list Choose Multichoice DStv.
Key in your DStv smart card or IUC number. This will help the company know exactly which decoder you are subscribing to so that they can immediately activate your subscription as soon as the money is in their account.
After that, just click on 'next' and continue with the online payment.
Now you need to enter the exact amount of the subscription price of the package you are paying for.
After that you need to select 'pay,' in order to complete the transaction.
Now you need to Input your secret remote PIN in order to confirm the transaction.
Of course your Capitec account will now be debited instantly, and the amount debited will be credited to your DStv account. The activation of your subscription should only take a few minutes, and then you should be able to enjoy all your normal programming as usual.
Of course, you need to be familiar with the prices of the DSTV packages, and then you need to pay the exact amount of the particular DSTV package that you have been subscribing to, and that you usually pay for.
What do you need to make this Payment to DSTV from Capitec?
You will need the Capitec Bank App.
You will need the Capitec bank remote secret PIN.
You will need to have the smart card or IUC number of your decoder, or the decoder you wish to pay for.
You will also need to have a Verified Capitec bank account.
If you have the things that are listed above, then you can go ahead and make your payment direct to DSTV, right from your Capitec account using your phone. There is another option through which you can pay your DSTV subscription without even lifting a finger.
In this particular system, you will find that it's very easy and that the money goes out from your bank account on a set day every month, without you having to worry about your account getting suspended. You can find details below:
Pay your DSTV subscription Via Debit Order  
It is possible to set up a debit order with Capitec Bank so that your monthly subscription is paid directly by the bank straight to DSTV. With this method, you do not even have to remember that you need to make payments to DSTV. As long as there is money in the bank account, the subscription will be paid every month, at the end of the month.
In order to set up a debit order just go to the dedicated web portal for that purpose: https://www.dstv.co.za/mydstv/#my-account/set-up-debit-order and then follow the instructions as they appear. You can also call DSTV with your banking details or visit any of the DSTV service centres or agencies with the required documents.
If you use Capitec bank, they can set up your Debit Order online or on the phone without you needing to visit a service centre in person.
If you're paying the DStv subscription account for someone else – please fax the following documents to 011 577 5946 or email them to help@dstv.com:
  Proof of banking: This could be a bank statement, a bank-stamped letter, or a cancelled cheque showing your name.
ID copy of the bank account holder. This should be your certified ID document.
  You also need to have a signed 3rd Party Authority to Debit form: you can get the form  https://www.dstv.co.za/media/2274/3rd_party_authority_to_debit_bank_account.pdf .
The DSTV people will take it from there, and service your subscription payments.
Sometimes, it is the company you work for that wishes to service your monthly DSTV subscription payments. If that is the case, please take the originals of the following documents to your nearest MultiChoice Branch or Agency:
1- A letter, printed on an original corporate letterhead of your company authorising payment via the company on behalf of the person concerned. The person concerned is you, and your name must appear in the letter. On that letter the company's banking details should also be present.
2-The letter must be signed by the correct representation of the company, and the signee must state his name, position, and contact details in the letter as well.
3- the beneficiary cannot sign the letter on his own behalf; he must get someone within the company to do it on his behalf.
Conclusion: How To Pay DStv Using Capitec App 
Today, quality entertainment is very essential, which is why many people are looking for easier ways to pay for their DSTV subscriptions.
This is done to ensure that they don't miss even a single day of their preferred programs, which can include movies and other things.
People have been able to make payments more easily thanks to Capitec Bank's innovative use of technology, which has put them at the forefront of this industry. Following the methods outlined above, you will have no problems making payments to DSTV using Capitec.
How To Pay DStv Using Capitec App 2023 – Newshub360.net
CHECK THIS OUT:
♦  Top 10 Highest Paid Footballers in South Africa 2023
♦  Top 10 Highest Paid Footballers at Mamelodi Sundowns 2023
♦  Top 10 Highest-Paid Footballers at Kaizer Chiefs [ Billiat is 2nd ]
♦   Top 10 Highest Paid Footballers at Orlando Pirates 2023
♦  Top 10 South African Footballers Who Went Broke After Retirement
♦  Top 10 Richest Football Club Owners in South Africa [ Motsepe is 2nd]
♦  Top 10 Most Expensive High Schools in South Africa and Their Fees
♦  Top 10 Richest Football Clubs in South Africa [ Kaizer Chiefs is 2nd]
Credit :www.Newshub360.net