Pharmacy Colleges In South Africa 2023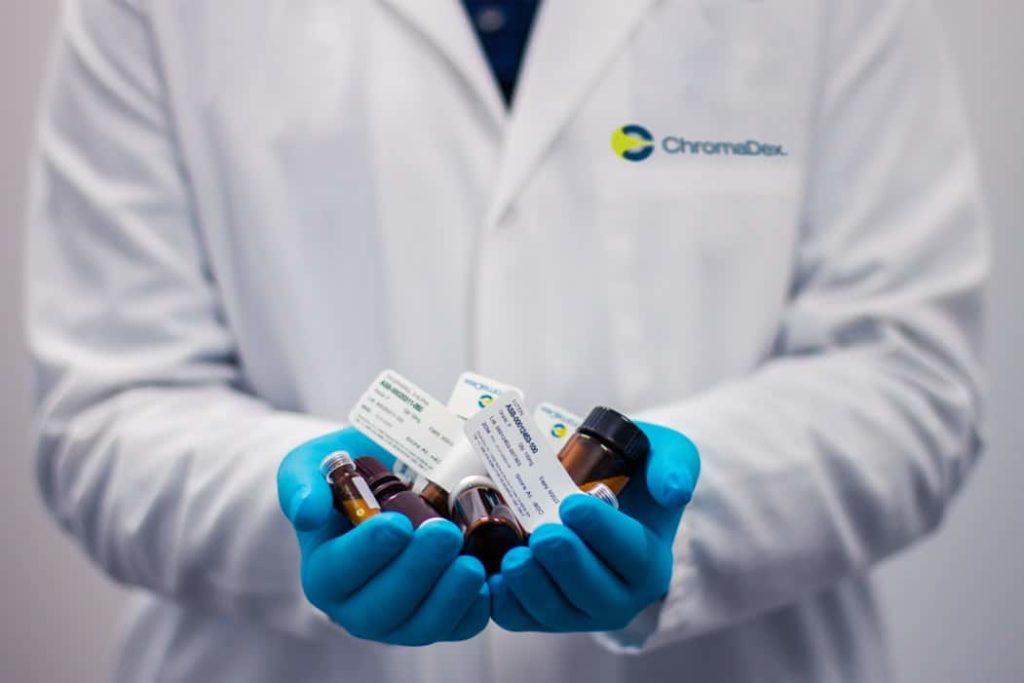 List Of Pharmacy Colleges In South Africa 2023. Pharmacy is a course that focuses on the science and manufacturing of pharmaceuticals. A pharmacy assistant is primarily a team player who works under the direction of a licensed pharmacist. Pharmacy, on the other hand, is one of the more attracting skilled that most students are interested in these days. The occupation is well-respected and offers a number of advantages.
The work of a pharmacist or pharmacy assistant is to improve the health of patients. Furthermore, if you are looking for a good and comprehensive pharmaceutical training, South Africa is one of the places to consider. If you learn from top institutions, your training will be more effective and your career will be more rewarding. This article will provide a list of all South African colleges where you can obtain a pharmacy degree. Check below to view the list.
List Of Pharmacy Colleges In South Africa
1. University Of Pretoria College Of Pharmacy
The University of Pretoria's College of Pharmacy is noted for specializing in the study of biological systems and the effects that chemical compounds may have on them. Pharmacology degrees are available at the college, including BSc.Hons, MSc, MPharmMed, and Ph.D. The College of Pharmacy at the University of Pretoria has an excellent academic atmosphere and is dedicated to providing the best tutoring support.
2. University Of Port Elizabeth School Of Pharmacy
To produce highly qualified pharmacists, good research and outstanding teaching services are required. Furthermore, the primary goal of the University of Port Elizabeth's School of Pharmacy, also known as Nelson Mandela University, is to provide exceptional teaching quality that will aid in the production of seasoned professionals who can make a significant difference in the South African and global health sectors.
3. University Of Western Cape School Of Pharmacy
In South Africa, the University of Western Cape is a well-known and recognized pharmacy school. Bellville, South Africa, is the location of this college. The college's principal goal is to continue producing pharmacy graduates who are capable of meeting society's pharmaceutical needs.
The University of Western Cape provides excellent curricula and research opportunities that are relevant to global contexts. Respect, integrity, and honesty are the university's core values. At the University of Western Cape, pharmacy and associated disciplines take four years to complete.
4. University Of Witwatersrand, Johannesburg
The University of Witwatersrand in Johannesburg is a fantastic choice if you are looking for a South African college that can provide you with intensive and outstanding pharmaceutical training. The college's pharmacy department has a long and illustrious history of doing innovative and in-depth research.
The University of Witwatersrand boasts a wealth of skilled and talented professors who are always eager to guide students in their quest for the best possible pharmaceutical education. The college has made significant progress in both pharmaceutical education and research in recent years. Several competitions in pharmaceutical formulation, entrepreneurship, drug therapy management, medication counseling, and other fields have been won by the university. In addition, the school features up-to-date and industry-standard facilities that can assist pharmacy students in rising to new heights.
5. Potchefstroom University For Christian Higher Education
On November 29, 1869, this college was founded. Potchefstroom University for Christian Higher Education is one of the universities in South Africa that provides excellent pharmaceutical training. The college is working to improve pharmacists' scientific and professional training so that they may make a significant contribution to health transformation and development in South Africa and around the world.
The staff of Potchefstroom University For Christian Higher Education is highly qualified, and the university's pharmacological facilities are outstanding. The university provides both undergraduate and graduate programs.
6. Rhodes University School Of Pharmaceuticals
This institution was established in 1904. The School of Pharmaceuticals at Rhodes University is located in Grahamstown, South Africa. The school offers pharmaceutical training at both the undergraduate and graduate levels.
Students can meet new people and learn new things at Rhodes University, which offers a diversified environment. The college has a large number of skilled instructors and excellent training facilities. The institution is dedicated to produce graduates who are intelligent, skilled, and compassionate, and who can constructively contribute to South Africa's economic and social development.
7. Health Science Academy
Pretoria, South Africa is home to the Health Science Academy.
The college is an excellent place to pursue pharmaceutical studies. Health Science Academy boasts excellent facilities, a pleasant atmosphere, and experienced professors. Over 3000 pharmaceutical professionals have graduated from the college.
8. University Of Durban-Westville
The University of Durban-Westville's school is one of the best in South Africa. The college, which is located in Westville, was founded in 1972. In the college, students can get a bachelor's, master's, or doctoral degree. The university is well-known for performing in-depth and mind-blowing research on a regular basis. The pharmacy school at the university aspires to produce qualified professionals.
9. Stellenbosch University
Stellenbosch University is one of the most prestigious African universities for pharmaceutical studies. Over 29,000 students attend the university, including 4,000 international students from over 100 countries. Stellenbosch University also employs over 3,000 people who are dedicated to providing students with the top – notch training. The pharmacy department at Stellenbosch University aspires to be Africa's top research-intensive health science faculty.
10. Sefako Makgatho Health Sciences University
On January 5, 2015, Sefako Makgatho Health Sciences University was established. The university is in the South African town of Ga-Rankuwa. Sefako Makghatho Health Sciences University offers a variety of pharmaceutical degrees and has a track record of producing qualified pharmacists.
CHECK THIS OUT :
♦  High Schools in Durban, 2023 [ Durban High School is 2nd ]
♦  Private Schools In Johannesburg [ St. Martin's is 3rd ]
♦  South African Universities With The Best Academic Performance
♦  Best High Schools in Johannesburg [ St John's College is 2nd ]
Credit : Newshub360.net
Closing
It is not a bad idea to pursue your pharmacy degree in a South African university. There are excellent facilities, excellent educators, and even excellent work prospects available to you after graduation.
Are you looking for a university that offers a pharmacy program? Don't be worried. The post above includes a list of Pharmacy Colleges In South Africa 2023 that offer pharmaceutical and pharmacist assistant training.
Pharmacy Colleges In South Africa 2023 – Newshub360.net