Top 10 Rarest Pandora Charms Ever Made 2023: It is good knowledge that Pandora Charms were pioneers in the field of personalised jewellery.
Charms can range from dainty beads and gems to more intricate designs of people and objects that are favourites of the wearer.
There are thousands of different charms from which to choose; yet, only a few of them can be considered truly unusual.
The designs of each one of these charms are one-of-a-kind, and they each have a story to tell about a particular event or place that is associated with them.
Top 10 Rarest Pandora Charms Ever Made 2023
1. Indsamling Charms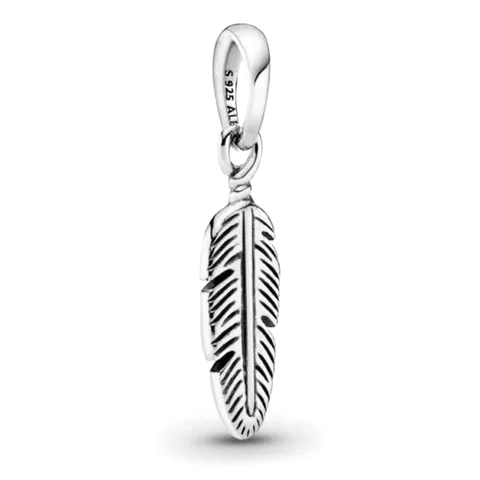 Year: 2012
Event: Indsamling Charity Drive
Available in: International
The Indsamling charm was a limited-edition Danish product that was created to raise awareness and funds for the Indsamling Charity Drive, which provides assistance to African refugees.
However, another store by the name of Perlen sold the charms all over the world, which resulted in their being less rare than was initially thought.
The charm is available in a single-tone and two-tone design, and it has a feather that dangles from it.
Did you know that Pandora was established in 1982 by the Danish jeweller Per Enevoldsen and his wife Winnie?
---
2. Two-Tone Dragon Charm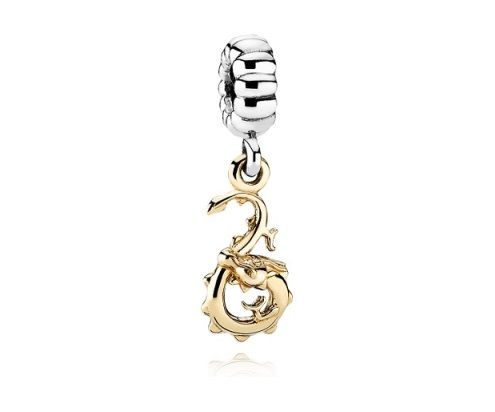 Year: 2012
Event: Chinese New Year
Available in: Asia
The two-tone dragon charm was one of four different designs that were released in 2012 to commemorate the Year of the Dragon.
It was available nowhere else in the world besides the Asian market, and the Pandora website now lists it as being out of production.
It has a classic Chinese dragon made of gold that is shaped like a s and is attached to a charm made of silver.
The remainder of the set comprised the identical dragon charm crafted entirely out of silver, which resulted in a reduction in cost, in addition to two smaller charms crafted from gold and silver and engraved with Chinese characters.
Did you know that Pandora didn't begin selling its now-iconic charm bracelets until the year 2000?
---
3. Canadian Maple Leaf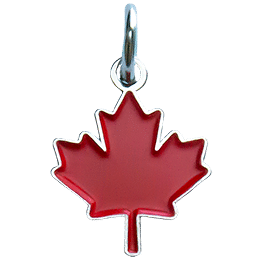 Year: 2009
Event: 2010 Winter Olympics
Available in: Canada
This commemorative design was a limited edition to mark the Winter Olympics that were held in Vancouver.
It was one of the various interpretations of the Canadian flag that can be found at Pandora. Bead-like, it may be threaded onto a Pandora bracelet.
It has a white enamel backdrop with specks of silver and a vivid red maple leaf in the centre of the design. Because it was only sold in Canada, examples of it are hard to get by today.
Have you any idea?
In 1989, Thailand was the location where the very first Pandora ring was produced.
---
4. Christ Heart Charm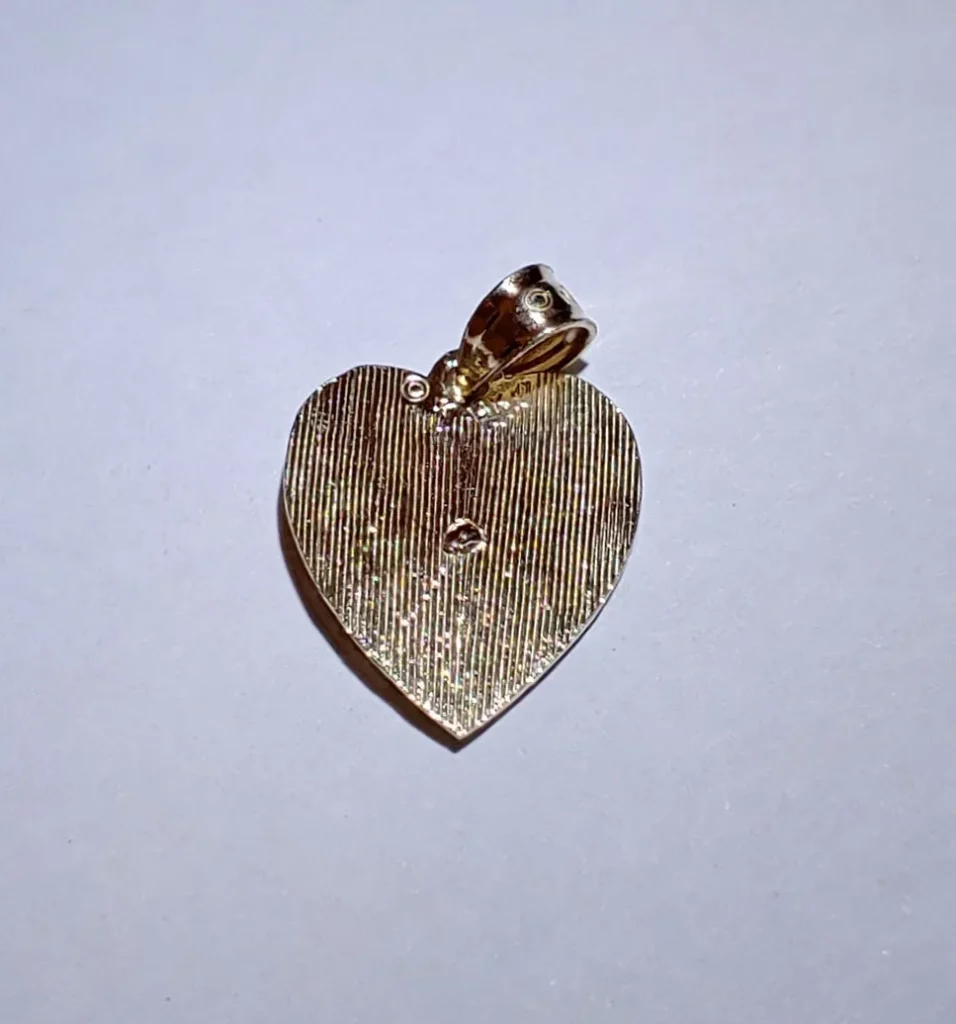 Year: 2011
Event: None
Available in: Germany
This two-tone heart charm does not have any religious overtones, despite the fact that its name suggests otherwise. Instead, it is known as the "Christ" charm because Pandora created it specifically for Christ Jewellers in Germany to be sold there as a nation exclusive.
Collectors have a strong interest in the item because of its limited edition status and its very low production run. The charm is comprised of a yellow-gold heart that is slightly off-centre on a silver bead.
Have you any idea?
There are a number of unusual Pandora charms that go for hundreds of dollars, but there are also normal Pandora charms that go for upwards of four hundred dollars. The majority of these pricy pieces are made of gold which is 24 carats.
---
5. Blue Primrose Path Charm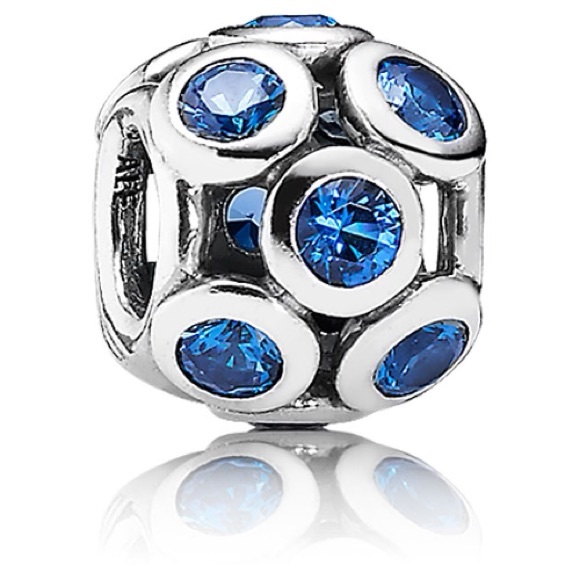 Year: 2005
Event: Anniversary
Available in: Germany
Another country exclusive that has been discontinued, the blue primrose path charm is highly sought after by collectors because it was only available in that country.
It was a one-of-a-kind anniversary charm that was produced in a restricted run for Kaufhof Jewellers in Germany, the sole retailer of the bead.
It is just a plain bead with a few blue gems and some silver embellishments on it. It is interesting to note that while the blue version of the charm is fairly pricey, Pandora today sells the charm in a variety of colour combinations that are significantly more reasonably priced.
Did you know that Pandora items may be found in 70 different countries and that the firm itself has 900 concept stores?
---
6. Royal Church Charm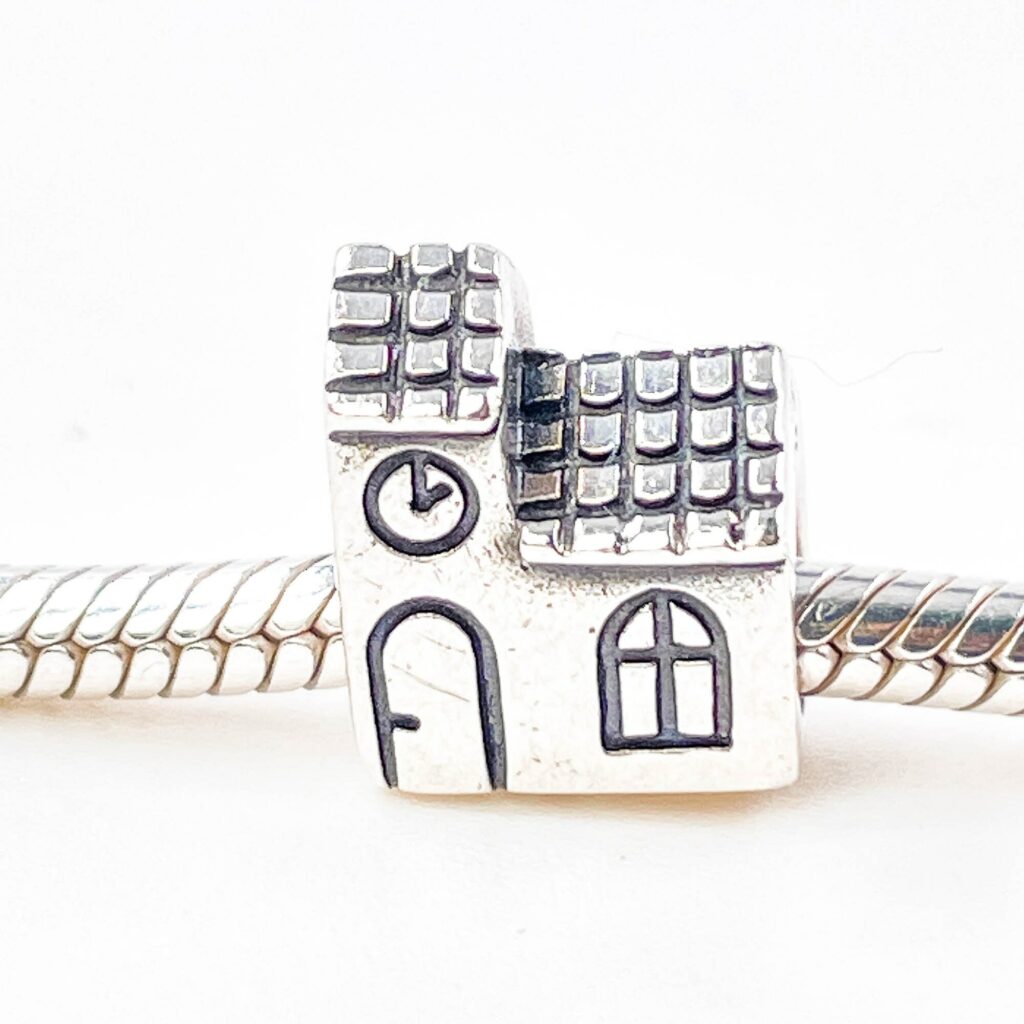 Year: 2004
Event: Marriage of Prince Frederik of Denmark and Mary Donaldson
Available in: Denmark
Pandora offers a number of charms with a monarchy-related theme, including the Royal Church charm.
Pandora, a firm with its roots in Denmark, created a special charm to commemorate the wedding of Crown Prince Frederik of Denmark and Mary Donaldson.
This one-of-a-kind charm is a silver church with a gold crown at the bottom with the date of the wedding engraved as "14-5 2004." According to reports, there are barely about 3,000 still in existence.
Did you know that Prince Frederik and Princess Mary are the parents of two sons and two girls who go by the names Christian, Vincent, Isabella, and Josephine respectively?
---
7. "Holy Grail" Charm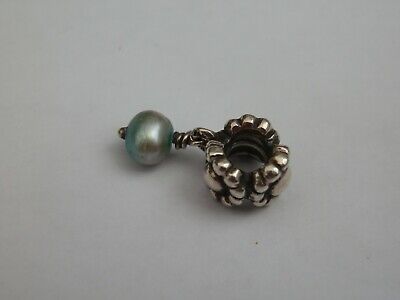 Year: 2005
Event: None
Available in: Unknown
The "holy grail" charm is not the rarest of all Pandora charms; yet, it is one of the most coveted, which is where it gets its nickname from.
The dangling blue bead that is featured on the charm is suspended from a silver fixture that is embellished with flowery designs.
After observing that the blue drop quickly lost its colour, Pandora decided to revert back to the original design.
Even while Pandora and other affiliated stores sell charms with very similar designs, collectors do not consider these copies to be quite as desirable as the original piece.
Have you any idea?
Pandora established a large-scale, six-story facility in Thailand in order to keep up with production and meet demand.
---
8. Le Forever Paris Charm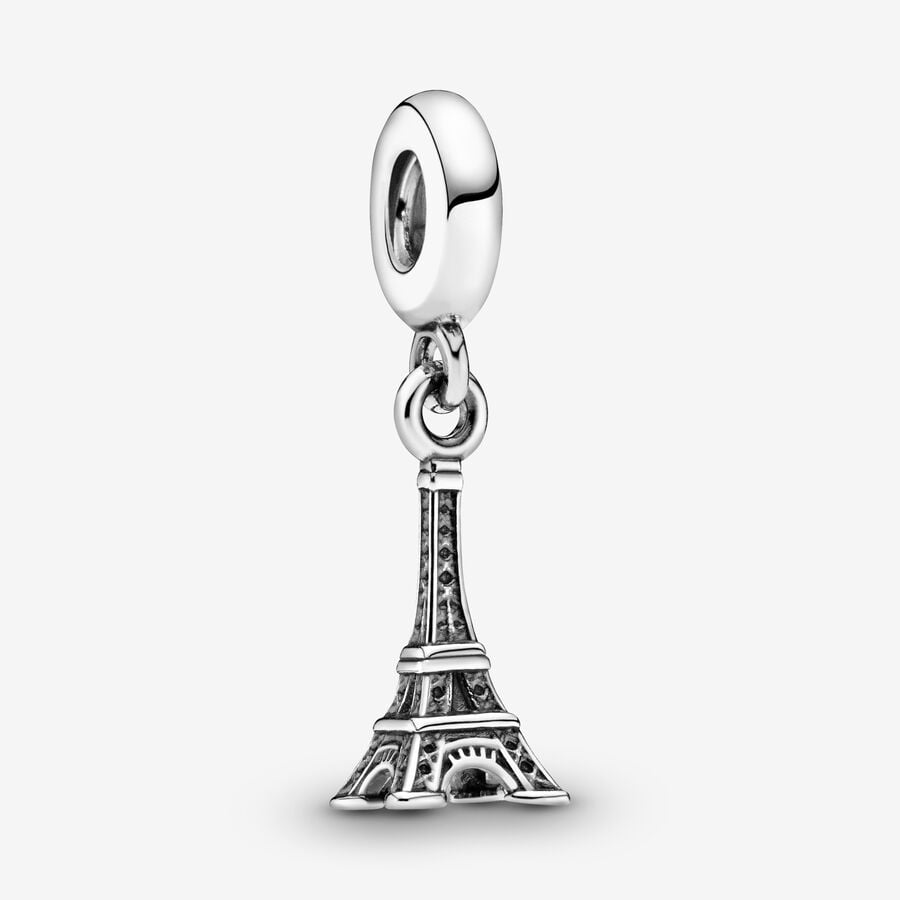 Year: 2016
Event: None
Available in: France
This charm, which depicts the Eiffel Tower in gold and is part of an extremely limited edition, is only available in 500 copies.
In addition to the copy number, the charm consists of two diamonds that have been cut to a specific specification as well as beads that have been etched.
Because it is made of 14-karat gold and contains genuine diamonds, the charm was intended to be a collectable object, and its price tag of $726 reflects that intention.
Have you any idea?
Silver was offered as a more wallet-friendly option for the charm, which was also available.
---
9. "Winniper" Staff Charm
Year: 2011
Event: Global Training
Available in: Copenhagen, Denmark
This unique charm for Pandora's workforce combines a giraffe, a bee, and a lion to symbolise the company's guiding principles.
The names of Pandora's two original founders, Winnie and Per Enevoldsen, are incorporated into the brand name Winniper.
It was only accessible to Pandora personnel working for the corporate office as well as store managers who participated in the worldwide training in Copenhagen.
It's a style of silver beads that may cost as much as $565 on Etsy right now.
You might not be aware of this, but Pandora is the third-largest jewellery manufacturer in the United States.
---
10. Recalled Australia Charm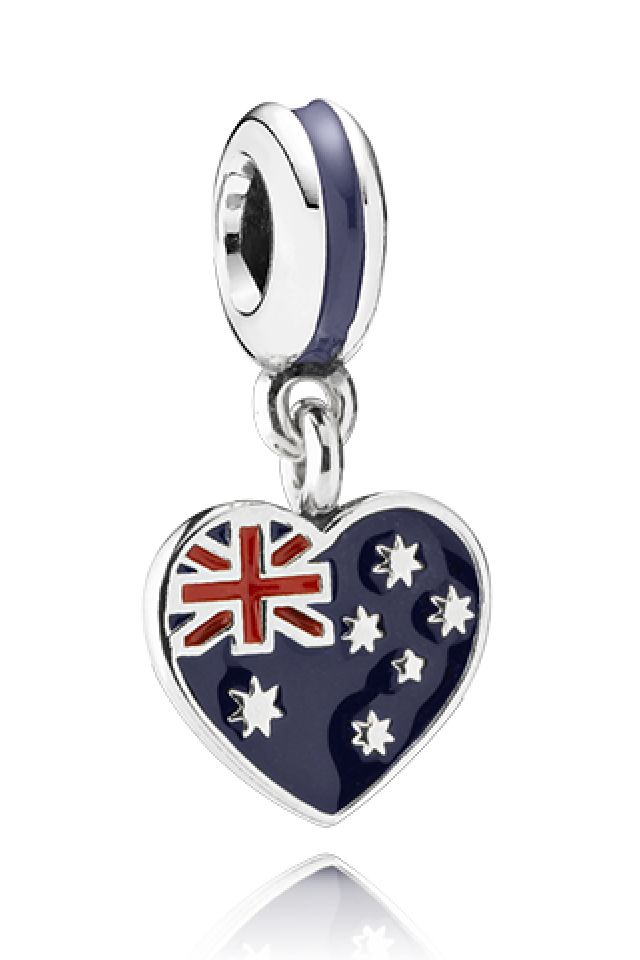 Year: 2013
Event: None
Available in: Nowhere
As part of its Autumn collection in 2013, Pandora designed the Australia charm, which is a representation of the flag of the nation that resides on the continent of Australia.
Pandora swiftly recalled the charm because of accuracy difficulties, despite the fact that a few charms had already been created and shipped out.
The lack of the appropriate number of stars on the charm was brought to the attention of many buyers.
Collectors adore the charm, and they are continually on the lookout for one, just as they would with any other recall or error.
Have you any idea?
The Australian flag features five stars, each of which is meant to represent a particular constellation that can only be seen from the southern hemisphere. There are six elements on the Pandora charm.
---
11. Randers Frog Charm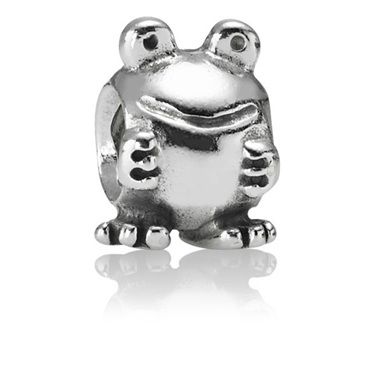 Year: 2003
Event: Hospital charity event
Available in: Randers, Denmark
Even while the Randers Frog wasn't recalled like the Australia charm was, it was presumably created in substantially fewer amounts from the very beginning, making it the rarest of all the Pandora charms.
One jewellery store in the town of Randers, Denmark was the only place in all of Denmark where the charm could be purchased.
As a part of a charitable event in Randers to benefit the local hospital, it was done in this manner. The appearance of the charm is quite uncomplicated.
It has a bead-like attachment in the shape of a happy-faced silver frog that can be worn on the bracelet. On eBay, one was just sold for the price of $999.
The fact that it was only made in limited quantities and is now very collectable is almost certainly connected to Pandora's Danish heritage.
Have you any idea?
There are references to birthdays, families, and even Yoda from the Star Wars saga among the charms that are now selling the best on the Pandora website.
Top 10 Rarest Pandora Charms Ever Made 2023- Newshub360.net
Related Post

Credit: www.Newshub360.net