Kristen Bell Net Worth 2023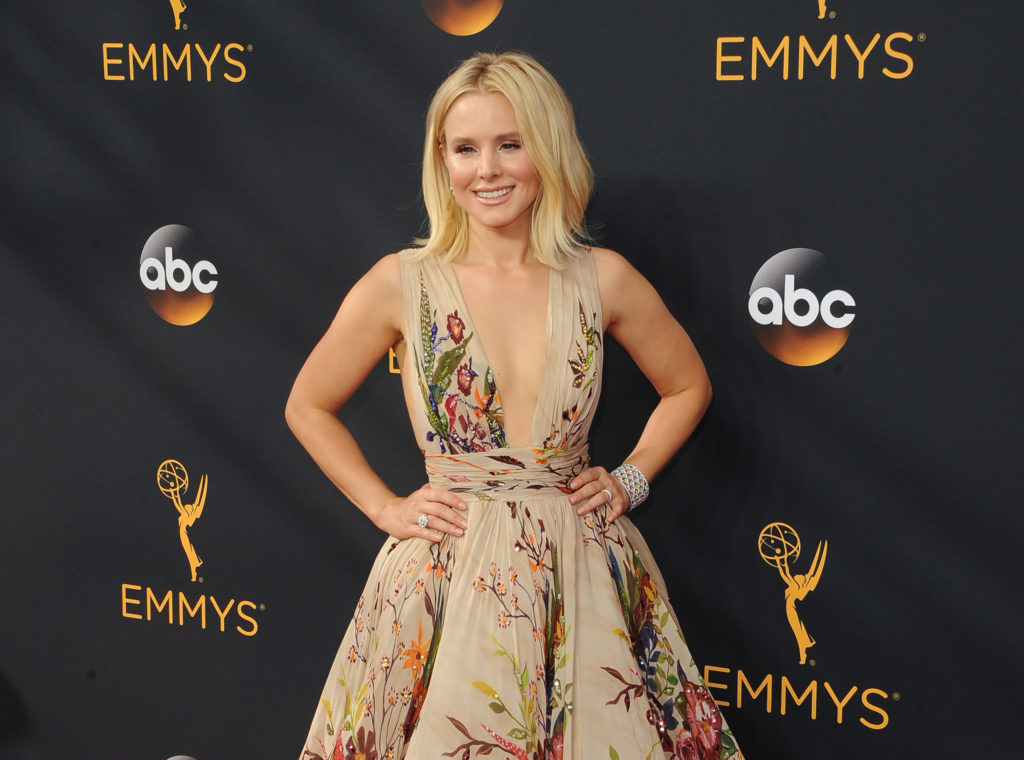 Kristen Bell Net Worth. According to the latest reports by Celebrity Net Worth, Kristin Bell is now worth a massive $20 million.
With a lot of actors struggling to make ends meet by taking waitressing gigs, you have to wonder what exactly it is about this 39-year-old that's allowed her to achieve such an astronomical wealth. Let's find out.
Kristen Bell Early Years
Bell was born in July 1980 in Huntington Woods, Michigan. By the age of just 12 years old, she'd managed to score her first professional gig in a local theater's production of Raggedy Ann and Andy.
The role, that of both a banana and a tree, may have been inauspicious enough, but her performance showed enough promise to convince her parents to secure her an agent.
Soon enough, Bell was starring in TV commercials for numerous Detroit retailers and had even wangled an (admittedly uncredited) role in the feature film, Polish Wedding.
By the time she'd graduated high school, she had a role call of star turns in amateur school productions under her belt (including The Wizard of Oz (1997), Fiddler on the Roof (1995), Lady, Be Good (1996), and Li'l Abner (1998)), and enough ambition to enroll in a musical theatre degree at New York University's Tisch School of the Arts
Kristen Bell Broadway Success
Despite being only a few credit shorts of graduating, Bell left New York University's Tisch School of the Arts in 2001 after winning a part as Becky Thatcher in the Broadway musical of The Adventures of Tom Sawyer.
A year later, she appeared in the Broadway revival of The Crucible alongside Hollywood heavyweights Liam Neeson, Angela Bettis, and Laura Linney. Buoyed by her success, she made the decision to move to LA and begin her journey into TV.
If At First You Don't Succeed….
The journey to superstardom (not to mention a seriously enviable fortune) isn't always easy. After arriving in LA, Bell started testing out for TV shows, but, finding it difficult to secure regular work, spent several years appearing in one-off cameo roles.
Rather than give up, she persisted, and in 2004, her perseverance paid off when she won the role of the titular character in Veronica Mars.
The series won both commercial and critical success; by the time the original version of the series ended in 2007 (a fourth season was commissioned in 2019, again with Bell in the lead role), Bell's status as one of Hollywood's brightest up and coming stars was secured.
Kristen Bell A Comic Film Star
Bell's performance in Veronica Mars obviously caught more than a few eyes, and by the time the show finished its final series in 2007, she had a score of film opportunities at her feet.
One of her most prominent early films was Forgetting Sarah Marshall (2009), a movie that not only managed to exponentially increase Bell's profile, but also proved she could be just as believable in a comedy role as a straight one.
Bell reprised the role of Sarah Marshall again in the 2010 spin-off, Get Him to the Greek, and has continued to forge a hugely successful film career thanks to her performances in the likes of Burlesque (2010), Scream 4 (2011), Veronica Mars (2014), and, of course, the Frozen franchise, in which she's starred as the voice of Princess Anna in Frozen (2013), Frozen Fever (2015), and Frozen II (2019).
Kristen Bell Award Glory
Nothing quite bolsters an actor's status (nor acts as better leverage for a bigger salary) than award success.
Bell has been racking up the awards for years, and can currently boast a Satellite Award for Outstanding Actress in a Miniseries or a Motion Picture Made for Television for Reefer Madness: The Movie Musical, a Gold Derby Award and Saturn Award for Best Actress for Veronica Mars, a Best Animated Female title from Alliance of Women Film Journalists for Frozen, three People Choice Awards for House of Lies and The Good Place, and a prestigious Critics' Choice Movie Award.
She also has the distinction of a star on the Hollywood Walk of Fame.
All-Round Winner
If you're wondering how Bell has managed to make quite such a significant fortune over the past couple of decades, just consider how many pies she's managed to stick a finger in.
Rather than restrict herself to TV and film work only, Bell has diversified- a decision that's clearly paid dividends when you consider that $20 million fortune.
One of the biggest money-spinners she's explored is video games, an avenue that's not only bought in the dough, but has managed to massively increase her profile in the process.
In 2007, she lent her voice (and her likeness) to the character of Lucy Stillman in the hugely popular game, Assassin's Creed.
Since then, she's continued to rake in the big bucks with Astro Boy: The Video Game (2009), Assassin's Creed II (2009), Assassin's Creed: Brotherhood (2010), Disney Infinity (2013), Disney Infinity: Marvel Super Heroes (2014), Disney Infinity 3.0 (2015), and Kingdom Hearts III (2019).
Kristin Bell Entrepreneur
Acting isn't the only string to Bell's bow. In addition to the success she's enjoyed with her numerous TV and film roles, the star has achieved considerable success as an entrepreneur.
In 2019, the actress appeared in Entrepreneur Magazine to discuss This Saves Lives, a snack bar company founded by the actress to raise funds for malnourished children around the world. While the proceeds of This Saves Lifes goes to a far worthier cause than Bell's bank account, the revenue generated by Hello Bello (a plant-based baby care product line founded by Bell and her husband Dax Shephard that's sold at all Walmart locations, as well as online) goes straight into the Bell/ Shepherd coffers.
Summing Up
By now, it should be pretty clear how Bell managed to achieve that grand sum of $20 million. If you're still in any doubt, consider the evidence… a starring role in one of the biggest movie franchises of all time (Frozen), a TV career that's seen her feature in some of the most popular TV shows of the last decade (House of Lies, Veronica Mars, The Good Place), and an entrepreneurial spirit that would put most CEOs to shame.
Take one of things and you're looking at someone decently wealthy. Take all three, and you're looking at Kristin Bell.
Kristen Bell Net Worth 2023 – Newshub360.net
CHECK THIS OUT :
♦  Top 10 Schools in South Africa That Charge More than R200,000 Fees
♦  Top 10 University Rankings in South Africa Released [Univ of Cape Town is 2nd ]
♦  Top 10 Best High Schools in Durban, 2023 [ Durban High School is 2nd ]
♦  Top 10 Best Private Schools In Johannesburg [ St. Martin's is 3rd ]
♦  Top 10 South African Universities With The Best Academic Performance
♦  Top 10 Best Boarding Schools in Gauteng [ Parktown Boys is 2nd ]
♦  Top 10 Best Girl's High Schools in South Africa [ Durban Girls is 3rd ]
♦  Top 10 SA Female Celebrities With First Class Honours [ University Degrees ]
♦  Top 10 Best High Schools in Johannesburg [ St John's College is 2nd ]
♦  Top 10 Best Primary Schools in Johannesburg [ Melpark School is 2nd ]
Credit : Newshub360.net