Tips to Kick Start Adult Chat With Women Online: The internet has revolutionized the way we communicate and, for many, it has opened up ways to explore erotic and sexual fantasies without leaving the comfort of our homes.
Adult chat is a popular option for people of all ages who are looking to spice things up in the bedroom. However, it can be intimidating to start a conversation with strangers online, especially if you're new to the game.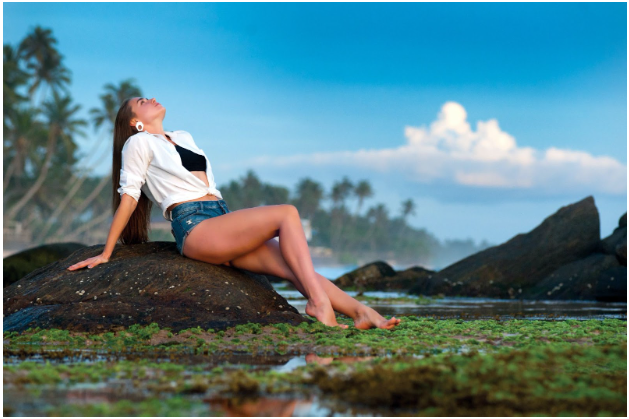 Fear not, Arousr model Anahathor is here to share her tips on how to kick start a sexy chat with a woman online.
Tips to Kick Start Adult Chat With Women Online
1. Start with an icebreaker
First impressions are everything, especially when chatting with someone you've never met before. Start your conversation with an icebreaker that helps spark interest and let the other person know you're interested in them.
Ask them a question or compliment them on something you noticed in their profile picture. This will help break the ice and create a connection.
2. Be respectful and keep your limits
It is important to remember that every adult chat platform has rules of conduct, and most women will not tolerate harassment or offensive language.
You should always be respectful and avoid using derogatory terms or making inappropriate remarks about someone's physical appearance.
Keep in mind that each person has their own boundaries and limits. Respect those limits and avoid pushing for something that may make them feel uncomfortable.
3. Use sensual language
Adult chat is all about exploring your desires and fantasies, and that means it's the perfect opportunity to use sensual language.
Words can be just as powerful as physical touch, and creating a mental image through language can be incredibly arousing. Anahathor recommends starting with a more delicate approach and building up as you get to know the person.
Use descriptive words to paint a picture of what you want to do to them, and don't hold back from expressing your inner desires.
4. Share the spotlight
Sex chat is a two-way street, and it's important to give your partner a chance to speak as well. Ask them what they like or what they want to try.
This can be a great way to develop a deeper connection with someone and find common ground. Listen to what they have to say and use their responses to guide the conversation.
5. Be yourself and do not lie
The most important thing when communicating with someone online is to be yourself. Don't pretend to be someone you're not or lie about your intentions.
Be honest about your limitations and desires, and don't be afraid to ask the other person what they're looking for as well. Authenticity is key to building trust and establishing a long-term connection.
Conclusion
Starting adult chat with a woman online can be a little intimidating. But following these tips from Arousr model Anathor can help make it an enjoyable and fulfilling experience.
Remember to always be respectful, use sensual language, and share the spotlight. And most importantly, be yourself.
Now that you have the tools to start an adult chat, go ahead and dive in. Who knows, you may just find the person of your dreams.
Tips to Kick Start Adult Chat With Women Online – Newshub360.net
Related Post
Credit : www.Newshub360.net