Types of Advocates in South Africa 2023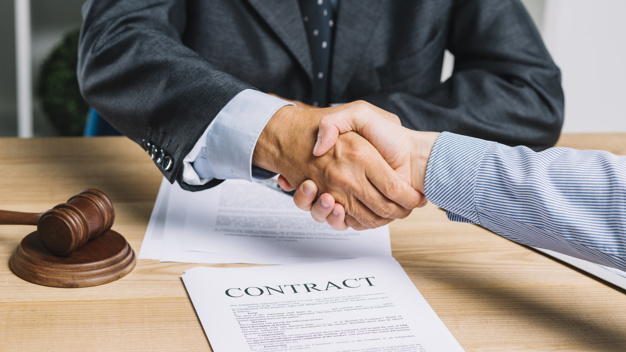 There are different types of advocates in South Africa ("Counsel") who can assist client matters in South Africa. The Legal Practice Act 28 of 2014 (effective from 1 November 2018) governs all types of legal practitioners and divides advocates into 2 categories, namely "Trust Account Advocates" and "Advocates" without Trust Accounts.
Practicing "Trust Account Advocates" have the same rights as practicing attorneys in that they can receive instructions directly from the public and ask for a deposit into their Trust Account. From November 1, 2018, it was possible to become a Trust Account Advocate.
Without a Trust Account, advocates are unable to accept direct instructions or deposits from the public. We call these advocates "Referral Advocates" since they only receive briefs from practicing attorneys in a predetermined or agreed-upon manner. Referral Advocates are lawyers who specialize in court proceedings, drafting court documents, and arguing in court.
In most cases, a Referral Advocate should not consult directly with a client without the presence of the instructing attorney. In most cases, all communication between a client and a Referral Advocate goes through the attorney on file. In addition, the attorney on record is responsible for providing a service address, keeping complete records, performing appropriate administrative activities, preparing the court's files, assisting the Referral Advocate as needed, paying the Referral Advocate, and billing the client.
Trust Account Advocates and Referral Advocates are only authorized to work on their own account as solo practitioners. Practicing advocates are not allowed to operate formal partnerships, companies or share fees or permanent offices with practicing attorneys in working together on legal cases.
Most lawyers in the same city or region join the same professional societies, known as the "Bar," which are overseen by the national General Council of the Bar and operate similarly to voluntary professional organizations under the Legal Practice Act. This permits advocates to work together, share a code of behavior, office space (dubbed "Chambers"), and other resources, act together, learn from one another, and share expenditures.
The Bars were self-regulatory prior to the adoption of the Legal Practice Act. The Bars establish criteria for determining and recommending when a Junior advocate can advance to the status of Senior advocate (a "Silk"). The Legal Practice Council can now also set guidelines to approve a "silk recommendation".
"Silk status" is an honor conferred by the President of South Africa (after referral by the Judge President of the applicable court and the Minister of Justice) to an advocate for exceptional skill, integrity and leadership.
The status and seniority of advocates confer different tasks and advantages. Senior Advocates typically have more than ten years of court experience, lead in court arguments, and can charge significantly more than a Junior Advocate. Later on, some Senior Advocates are invited or go on to become acting or full-time Judges.
Without the help of a Junior Advocate, a Senior Advocate is unlikely to act in a major court case. An experienced practicing lawyer could also accept to serve as a Training Supervisor for aspiring lawyers (or "pupils").
Types of Lawyers in South Africa 2023
In South Africa, there are expected to be between 2000 and 3000 professional advocates. All practicing attorneys should be listed on the Legal Practice Council's website's list of legal practitioners.
The State vs Oscar Pistorius trial was shown on television in 2014, and it showcased the processes followed in our High Courts and the high standards of our legal experts to the rest of the globe.
Both practicing attorneys and practicing advocates are subject to the same professional regulations (including marketing restrictions) and code of conduct under the Legal Practice Act.
Types of Advocates in South Africa 2023 – Newshub360.net
CHECK THIS OUT :
♦  Schools in South Africa That Charge More than R200,000 Fees
♦  University Rankings in South Africa 2023 [Univ of Cape Town is 2nd ]
♦  High Schools in Durban, 2023 [ Durban High School is 2nd ]
♦  Private Schools In Johannesburg [ St. Martin's is 3rd ]
♦  South African Universities With The Best Academic Performance
♦  Best High Schools in Johannesburg [ St John's College is 2nd ]
Credit : Newshub360.net