Best Things to do in Broken Bow, OK. Do you intend to visit the southeastern corner of Oklahoma?
So long as that's the case, a place named Broken Bow in Oklahoma has a lot to offer sightseers and outdoor enthusiasts.
There is a lot to see, whether you stay in the city itself or in the surrounding area. So that you don't waste any time and miss out on the fun in Broken Bow, we've compiled a list of the top 20 activities in the city.
20. Stay in a luxury cabin in Broken Bow at Rustic Mountain Lodge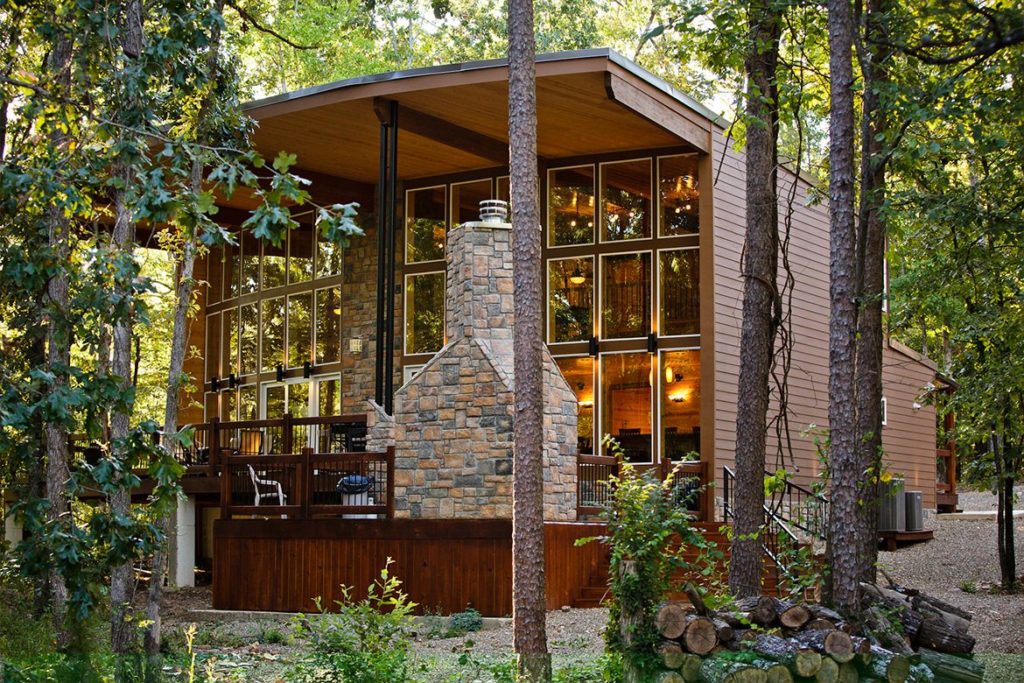 If you're looking for a place to stay in Broken Bow, Rustic Mountain Lodge is a fantastic option.
The open layout includes a kitchen with quartz countertops, appliances, and enough space for the whole family to stay for a week.
Two master bedrooms are located on the ground floor of the spacious cabin, each with its own walk-in rain shower and high-end bedding.
Upstairs, a King-sized bed offers a vantage point over the treetops while you dream of a relaxing dip in one of the corner Jacuzzi tubs.
It's the best of treehouse living, with enough room for fourteen people to spread out in a cozy cabin. Visit the website to find out more information about making a reservation.
19. Drive the Talimena National Scenic Byway
Traveling the 54 miles of the Talimena National Scenic Byway through the Ouachita National Forest will take you an enjoyable hour.
t is situated between the Rocky and Appalachian Mountains, offering stunning scenery and numerous rest stops at which to take it all in.
There are several hiking routes and photo ops with breathtaking vistas to be found along the way.
18. Take the Tiki Tour at Broken Bow Lake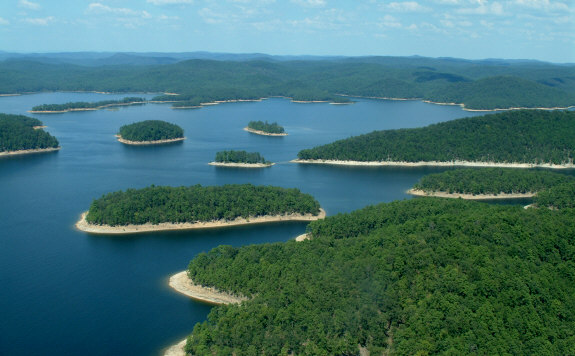 Broken Tiki tours, aboard a Tiki-themed pontoon boat, are available at Broken Bow Lake, a popular recreation location.
With bus rides to the tiki boat and entertaining guided lake cruises, Broken Tiki Tours is a hit with guests of all ages.
Once the tours are through, you may relax with a drink at the outside bar, play some yard games, and refuel with some food.
Discover the best places to take pictures of the lake and where to go for a hike of a lifetime. For those who want to experience the great outdoors without giving up the comforts of civilization, this is the perfect place to go.
The Broken Tiki website has all the information you need to book tours and learn more about the company.
17. Try your hand at amateur mining at Beavers bend Mining Company
Travelers interested in searching for precious stones are encouraged to carry their own pickaxes and protective headgear.
People looking to mine for gold or gemstones or pan for gold will find ideal conditions at Beavers bend Mining Company.
They install a sluice that is 66 feet in length in the water channel. You can even learn about mining and prospecting for hidden gems at the assay area.
Everyone in the household will enjoy and benefit from this outing.
16. Spend time fly-fishing in Broken Bow
The Mountain Fork River is not too far from Beavers Bend. It's widely regarded as a top spot for fly fishing in the region.
Get your rod and reel ready, and try your luck in the swift currents and placid eddies. In order to fish in its waterways, anglers travel from far and wide.
To go fishing in that region, all you need is your gear and a valid fishing license. Temporary fishing licenses can be obtained online and printed out for the days you plan to fish in the state, even if you live outside of it.
15. Rent a boat from your choice of companies in Broken Bow
River sports such as rafting, canoeing, and kayaking have made Broken Bow famous. If you're into paddle boarding or paddle boats, this is the place to go.
There are shops and outfits ready to rent you equipment for your preferred aquatic pursuits. Waterfalls, class I and II rapids, placid stretches, and more may all be found on the local River.
If you'd rather travel without company, the Glover River is ideal. You may rent paddle boats or go paddle boarding on Broken Bow Lake.
The prices for rentals and guided tours at Wild Google Canoe are very reasonable.
14. Take the kids to the Hochatown Rescue Center and Petting Zoo
If you're looking for an unusual wildlife rescue facility, look no farther than the Hochatown Rescue Center and Petting Zoo.
Petting, holding, and feeding a wide variety of animals is great fun and a great learning experience for the whole family. Sugar gliders, alpacas, a pot-bellied pig, ducks, prairie dogs, goats, donkeys, bunnies, deer, horses, and reptiles are all there for you to see.
The zoo also has exotic animals such as bearded dragons, coatimundis, and a variety of monkey species.
A knowledgeable tour guide is available to give tours and answer questions about the center's animal inhabitants.
13. Tour the local distilleries and breweries
Several breweries, including Mountain Fork and Beavers Bend, call Broken Bow home. Tours of the breweries, as well as draft beer made on the premises, are available at both establishments.
Guests are welcome to drink beer on the premises or purchase bottles to enjoy at home or with friends.
12. Sample the local wines
If you're looking for vineyards with patios and gift stores, Broken Bow and Beavers Bend are the places to go.
Try some of the best wines in the region while sitting by the fire with your friends. Local wineries often have tasting rooms and bottle sales at these locations.
11. Go Dancing in a Saloon
There are also many options for adult entertainment in Broken Bow. You can hear fantastic live music and dance the night away at the Hochatown Saloon.
The eatery transforms into a nightclub at 9 o'clock. If you're into live country western or rock music on the weekends, you should check out the saloon's special events.
On event evenings, the establishment locks its doors at 2:00 a.m. The saloon also features a more sedate Tasting Room, perfect if you like to relax in peace and quiet while enjoying a drink.
Outdoor patios at the venue's Grateful Head Pizza Oven and Tap Room host weekly performances by local musicians on the weekend.
10. Take the family on a horseback ride
It is possible to arrange a guided equestrian tour in Broken Bow with any one of several outfitters. You have the option of going on a ride with Glover River Tail Rides, Beavers Bend Depot & Trail Rides, or River Man Trail Rides.
They have many levels of rides for people with different riding experience. The Ouachita National Forest and the Three Rivers Wildlife Management Area are two of the most visited areas for horseback riding in the state.
The typical bike time is 45 minutes to 1 hour. You can acquire some refreshments at any of the street carts or souvenir stands when you get back.
9. Test your analytical skills at the Maze of Hochatown & Escape Rooms
After a day of exploring the great outdoors, if you're looking for something a little different to do as a family, check out the 29,000-square-foot wooden maze at the Maze of Hochatown.
It's an adventure where you have to use your wits to locate a series of hotspots marked on a game card and then figure out how to get out of the place.
At the Hochatown Escape Games, located on the same premises, players have one hour to find clues and solve riddles to escape the rooms.
You have an hour to figure out what happened at the crime scene before the killer returns. You'll win the race to name them if you can do it first.
8. Shop till you drop at the Hochatown shops
Shopping opportunities abound in Hochatown, which is located close to Broken Bow. There is a fudge factory called Whippoorwill that makes many different kinds of fudge.
You can also visit Broken Bow Vintage Market, the Hochatown Trading Company, the Hochatown Swamp Booger Mercantile, and Once Upon a Time Antiques, among many more.
Budget a full day to browse all of the stores carrying the Hoch time lifestyle brand.
7. Soar to the sky on a zipline ride
Rugaru Adventure is a tour company that offers zipline tours above the treetops and into the trees above Broken Bow Lake, led by experienced guides.
Two hours is the typical length of the zipline tour, during which time riders can reach speeds of up to 35 mph and heights of up to 60 ft. Six zip lines, ranging in length from 300 to 1,100 feet, are available for use on the trips offered by the company.
6. Gamble at Chocktaw Broken Bow
One such establishment is the Choctaw Broken Bow Casino, which may be found in the town of Broken Bow.
If you're a gambler looking for a great place to go, you've found it. In the casino, luck might make you a winner of thousands of dollars every day.
A wide variety of games, from penny slots to high-stakes poker and blackjack, as well as progressive slot machines, can be found at this establishment.
Live concerts, NFL watch parties, and televised athletic events on the casino's pay per view roster are just some of the other entertainment options available. At Choctaw Broken Bow, there's always a good time to be had.
5. Ride the Go Carts in Broken Bow
Go-kart racing at Hochatown Amusements is entertaining for people of all ages, making it a great destination for a family outing.
Several distinct classes are available. Miniature golf with ice cream is available if go-karts aren't your thing. Big Foot Speedway is another go-kart track, and it's famous for its snow cones.
4. Hunt or Fish near Broken Bow
There are 80,000 acres of land to hunt on in the Honobia Creek Wildlife Management Area. Simply head 60 miles to the west of Broken Bow.
It is possible to go hunting and fishing on private land. The most frequented spots are along the Glover, Eagle Fork, and Upper Mountain Fork Rivers.
Dove, rabbit, quail, quail, turkey, deer, and other game can all be legally hunted here. In the waterways (rivers, streams, and lakes), anglers can expect a good catch.
Always double-check the Honobia Creek Wildlife Area's website for the most up-to-date information on hunting seasons, license requirements, and other rules.
The website of the Oklahoma Department of Wildlife Conservation is also available to you. There are a lot of great spots in the National Forest to put up a tent and sleep under the stars.
3. Enjoy a Massage at Body Harmony Spa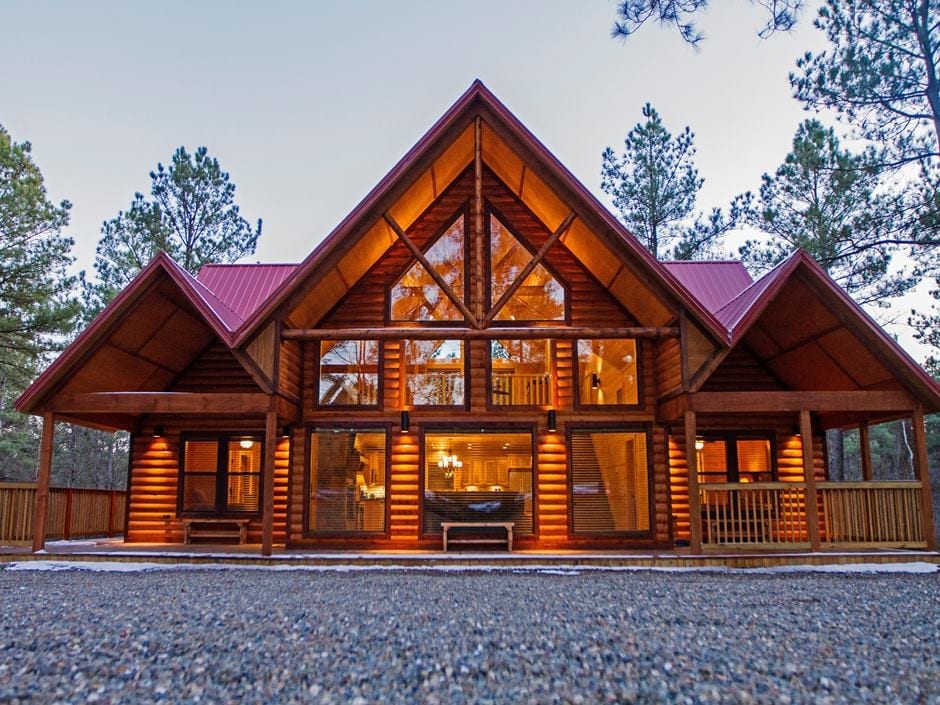 One of the most popular destinations in all of Broken Bow is the Body Harmony Spa. The spa's 90-minute Sensory Therapeutic treatments have been recognized for their excellence.
The best massage is one given by a servant's hands. All the comforts of a spa can be enjoyed in the privacy of your cabin with a wide range of therapeutic services at your disposal. Simply call them up and they'll make their way over.
2. Visit the Forest Heritage Center Museum
Those with an appreciation for the past may enjoy a visit to the Forest Heritage Center Museum. It's a museum built in a log cabin that dates back a century, and it features exhibits of timber cutting equipment from bygone ages, as well as dioramas, historical documents, and a study library stocked with books and magazines. There will also be relics from the pioneer era, such as old logging equipment.
1. Play a round of Golf
Golf enthusiasts will enjoy their time at the Cedar Creek Golf Course. In this compact course near Broken Bow Lake, pine trees border the fairways.
The 18-hole, par-72 course is centered around a picturesque creek and features tee boxes, fairways, a putting green, a driving range, and a pro shop stocked with refreshments and golf equipment.
There is an 18-hole miniature golf course called Old West Town Miniature Golf Course that has a Wild West motif and is set in the 1800s.
There are a hotel, a saloon, an undertaker, a Post Office (from 1890), and a dental office on the course.
A church, stables, and a blacksmith's shop are all on the itinerary. You can cool up with some ice cream when you finish the course.
Best Things to do in Broken Bo, OK 2023:Newshub360.net
Related Post
Credit :www.Newshub360.net