Highest Paid Soccer Players at Kaizer Chiefs 2022 [ UPDATED]
These are the Highest Paid Soccer Players at Kaizer Chiefs 2022: South African soccer team Kaizer Chiefs is the most widely supported team in Sub-Saharan Africa. At the beginning of the century, the Kaizer chiefs had a support base of more than 16,000,000 followers. It is believed that there are roughly 40,000,000 supporters in Southern Africa at this time. Most of the fandom is concentrated in South Africa and its neighboring nations, which is not surprising. This year, Kaizer Chiefs will mark their 50th anniversary, which will take place in January 2020.
In fact, the band Kaiser Chiefs was named after the club because Lucas Radebe, a former player of Kaizer Chiefs, led Leeds United, which was the side that the band members all rooted for at the time of the band's formation.
When you realize how much time your favorite player makes, it is more likely that you will want to achieve the same level of brilliance as he has. This applies to anyone who aspires to be an international soccer player in the near future. Take a look at the figures below for the highest-paid players you are familiar with. It's important to remember that the amount of money a player makes is determined by a variety of circumstances, including the club for which they play.
We'll take a glance at the ten players who earn the most money out of the entire squad in this section. Bonuses, sponsorship fees, and any other supplementary sources of revenue are not included in these figures.
Top Highest Paid Soccer Players at Kaizer Chiefs 2022.
10. Lazarous Kambole Monthly Salary: R120,000 Rands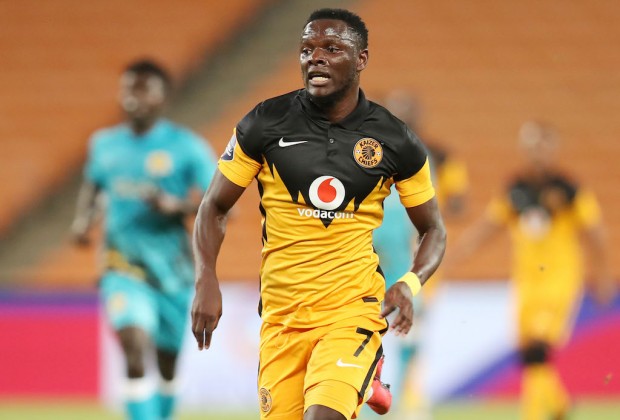 Kambole signed a three-year contract with the Glamour Boys after football manager Bobby Motaung and Zesco Chief Executive Officer Richard Mulenga reached an agreement on the terms of the contract.
In spite of not having a very productive season at kaizer Chiefs , Kambole had a good season at the Zambian Giants Zesco United.He scored the fastest hattrick in the Caf Champions League for Zesco United against Mbabane Swallows in only five minutes.
As reported in Zambia, Kambole receives a salary of approximately R120 000 per month, which will be somewhat less after taxes.
There are no incentives or bonuses incorporated into his contract, therefore this figure is conservative.
9. Leonardo Castro Monthly Salary : R180,000 Rands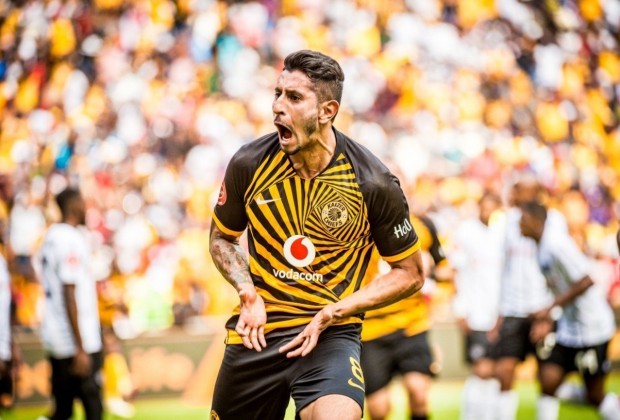 It looks that perhaps the lanky forward will be leaving the Naturena outfit at the climax of the season, having previously played for Amakhosi in the league two seasons ago. Leonardo Castro's future at Kaizer Chiefs is still up in the air as he has failed to come to terms with the club on a new contract. Kaizer Chiefs Salary Schedule for the Year 2022.
Leonardo began his professional footballing career in Colombia in 2007 with the Millonarios U20 squad. He has represented a number of European clubs during his career. For a long time, Leonardo was a member of the Millonarios club in New York City. Later on, he joined CD La Equidad as a player. During this time period, he did not spend a significant amount of time in a club.
8. Willard Katsande Monthly Salary : R200,000 Rands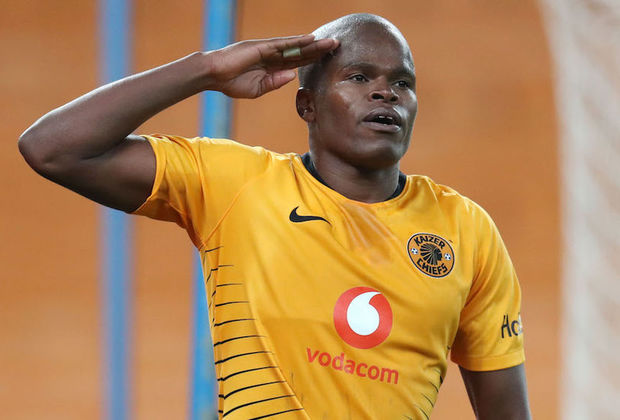 While filling in for injured captain Itumeleng Khune, the 34-year-old Zimbabwean midfielder has also established himself as a key member of the squad in his own right.
On 15 August 2011, it was revealed that Willard Katsande has signed a contract with the Kaizer Chiefs after Chiefs manager Bobby Motaung seen his play during an international friendly match between Zimbabwe and Zambia in which he was in attendance.
Against Orlando Pirates in the MTN 8 final on September 10, 2011, Katsande made his professional debut, replacing Tshabalala in the 81st minute of the match.
Katsande had five yellow cards in his first 12 league outings with the Chiefs.
As the most booked player in the Premier Soccer League and the Nedbank Cup in 2013, Katsande received 10 yellow cards and one red card. He was also the most booked player in the Premier Soccer League.
Katsande is thought to be earning a base income of R200,000 per month, according to reports.
7. Eric Matoho Monthly Salary : R220,000 Rands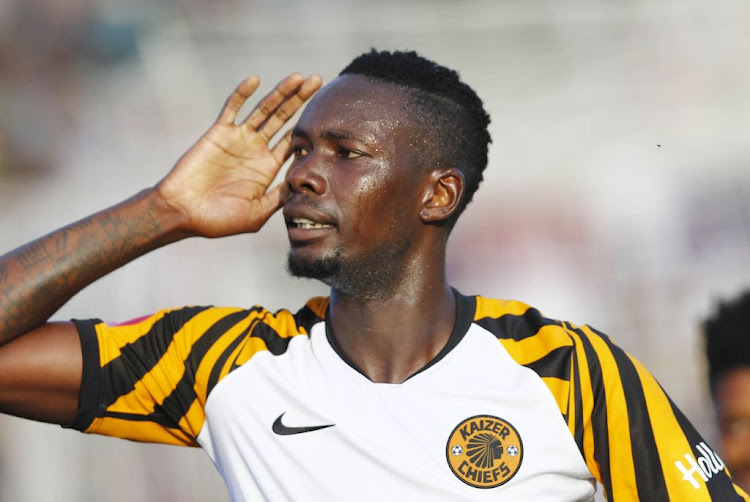 "Tower" Mathoho has committed the prime of his career to the Chiefs, and he has been rewarded with a salary of R220,000, which is more than adequate.
Mathoho joined Chiefs in June 2012, after being associated with them since January, as well as Orlando Pirates and Mamelodi Sundowns, and was officially unveiled on 1 July 2012, after being linked with them since January.
Mathoho made his debut with Kaizer Chiefs on August 5, 2012, in a 4–1 loss against Mamelodi Sundowns, in which Chiefs were down by four goals by the 36th minute. Mathoho sustained a shoulder dislocation during a match against Maritzburg United on September 13, 2012.
Against Maritzburg United on April 3, 2013, he scored his first goal in Chiefs colors, resulting in a 1–1 tie. In his debut season, he won the league title and the Nedbank Cup, as well as the Nedbank Cup.
6. Bernard Parker Monthly Salary : R300,000 Rands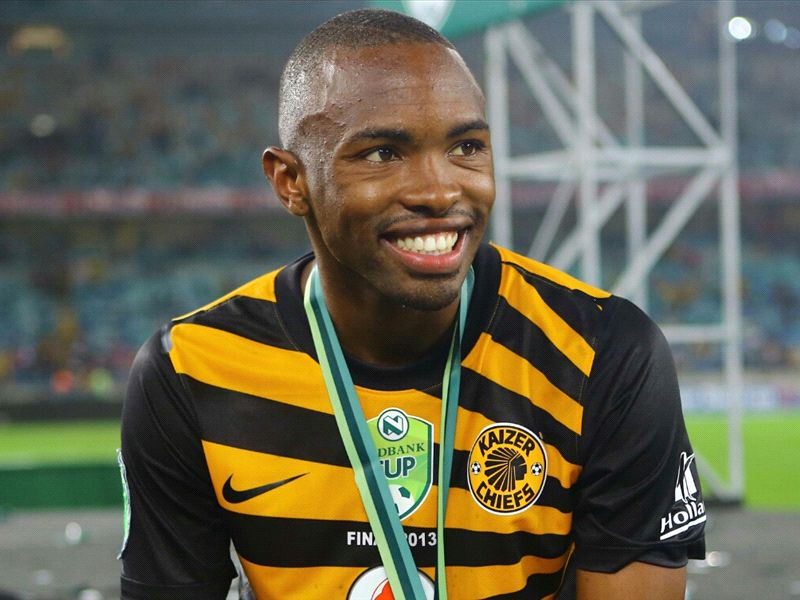 Parker returned to South African football in 2011 after a fruitless attempt to break into European football ended with his release from Dutch club FC Twente. Parker had previously represented South Africa at international level. But he has shown to be a valued asset for Kaizer Chiefs, who have extended his contract multiple times and assisted him in regaining his place in the Bafana Bafana squad.
Parker was born and raised in Reiger Park, a township next to Boksburg in the province of Gauteng. Short and long-distance running were among his favorite activities, and he also represented Eastern Gauteng in swimming, earning him the title of Eastern Gauteng Champion in the process.
Parker picked Kaizer Chiefs above the other teams after getting attention from Swedish clubs Malmö FF and Helsingborgs IF, as well as from South African club Kaizer Chiefs.
Parker scored 12 league goals in 28 games for Chiefs in the 2012–13 season, finishing second behind Katlego Mashego, who had 13 goals and assisted the team achieve a league and cup double that season. With ten goals in the next season, he was awarded the Lesley Manyathela Golden Boot.
Parker is currently one of the top ten highest-paid footballers in South Africa, earning R300,000 per month as a member of the Kaizer Chiefs.
5. Lebogang Manyama Monthly Salary: R300,000 Rands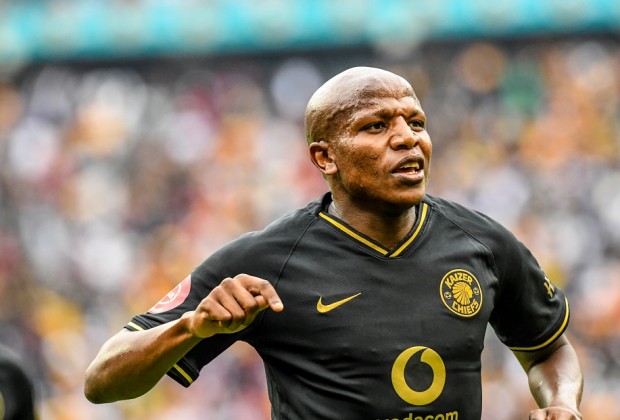 The signing of Lebogang Manyama by Chiefs was announced on August 22, 2018, with Manyama signing a three-year contract with the team. Manyama, a former Atiker Konyaspor footballer, is said to be earning more than R5 million per year, according to reliable sources.
Lebogang Manyama has made 11 appearances for the South African National Team and has scored one goal in that time period. In the national team, he is primarily deployed as an attacking midfielder or false-nine due to his ability to switch between a midfield and a striking role with ease.
The striker made his Bafana Bafana debut in 2013 and has continued to be called up, with the most recent call-ups coming in June 2017 for the AFCON qualification against Nigeria and the international friendly against Zambia, among other games.
4. Itumeleng Khune Monthly Salary : R480,000 Rands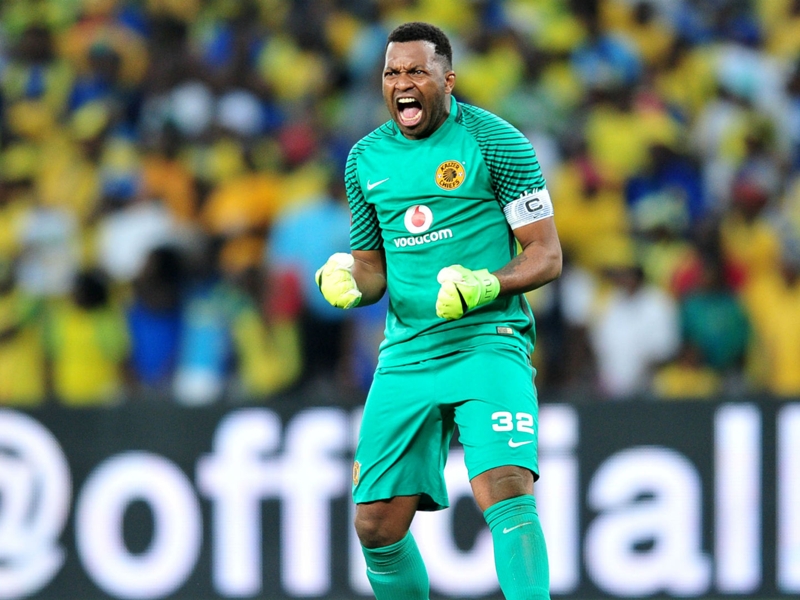 In spite of the fact that Khune's season was devastated by injury, his team showed enormous faith in him by continuing to pay his huge contract while he was out of action. The Bafana Bafana stopper was the greatest goalie in South Africa when he signed the multi-year contract with Kaizer Chiefs that he is currently on, and he expects to return to that level with the club. List of Kaizer Chiefs players' salaries for the 2022 season.
Khune is ranked 525th overall by FifaPlayerRatings.com, and he is among the top ten of the goalkeepers in FIFA 15. Khune is described as a player with a lot of potential "higher than normal diving skills and reflexes, allowing him to be a skilled close-shot and free-kick stopper, as well as a goal kicker and punter with elite kicking abilities and pinpoint accuracy, relieving pressure off his defense and creating attacking opportunities for his offensive.
He is also technically proficient with his weak foot, which will allow him to accurately clear the ball with either foot while under pressure, regardless of which foot he uses."
Highest Paid Soccer Players at Kaizer Chiefs 2022
3. Khama Billiat Monthly Salary : R830,000 Rands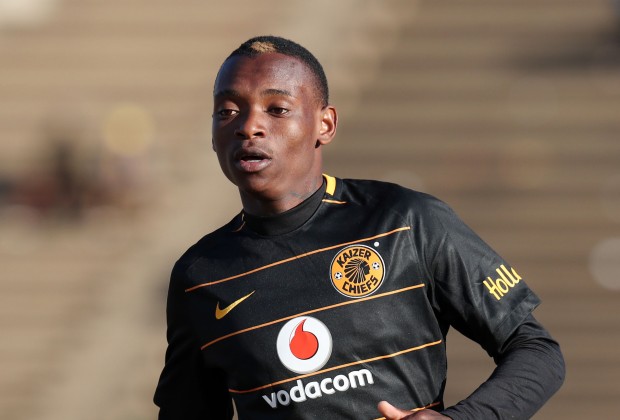 Billiat has had his own injury difficulties and has yet to demonstrate that the hefty salary he commands at Kaizer Chiefs are genuinely justified.
Khama Billiat receives R10 million every year from chiefs before the taxman takes his portion of the money. Currently, his contract with the PSL will expire in June of 2023, and he is the highest-paid player in the league.
Despite taking part in a trial with Lokomotiv Moscow in July 2013, Billiat signed a five-year contract with Mamelodi Sundowns on August 19th, 2013. The striker made his Sundowns debut on August 28th, a 1–1 draw against Platinum Stars, and scored his first goal for the club over a month later, in a 2–1 home triumph against Bidvest Wits on September 1st.
During the 2016 season, he assisted Mamelodi Sundowns capture their first ever continental title, making them only the second South African side to be named champions of Africa in history. When Billiat scored a brace against Bidvest Wits on November 21, 2017, the crowd went wild.
In June 2018, it was announced that Billiat would be transferring from Mamelodi Sundowns to Kaizer Chiefs, and a few days later, it was revealed that Billiat had signed a three-year contract with the Kaizer Chiefs team. On 4 August 2018, he made his competitive debut for the club, which resulted in a 1-1 tie with his previous side, Mamelodi Sundowns, in the Premiership.
2. Samir Nurkovic Monthly Salary : R950,000 Rands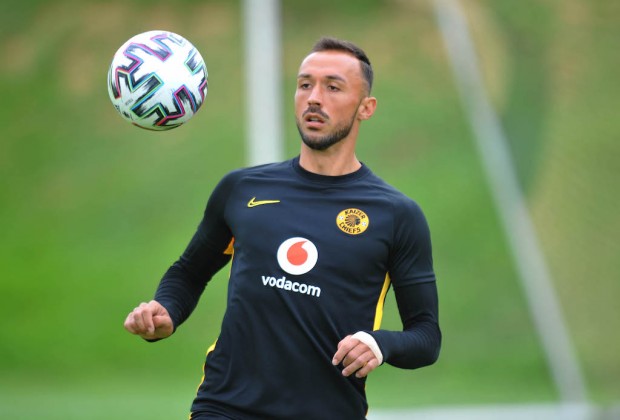 Nurkovic signed a one-year contract with Kaizer Chiefs in South Africa on the 2nd of July for an unknown sum. His market value was $200,000 at the time of the transfer, but it has now skyrocketed to US$3 million, a significant rise (R15-million at the current exchange rate).
Samir was born in the town of Tutin, in the Serbian and Montenegrin region. Nurkovic completed his football training in Slovakia with the club Koice, having joined the club at the age of eighteen. He spent the most of his time with the reserve squad.
The Serbian forward will receive a salary of approximately US$800,000 per year, making him one of the highest-paid players in South African football history.
1. Keagan Dolly Monthly Salary : R1,450,000 Rands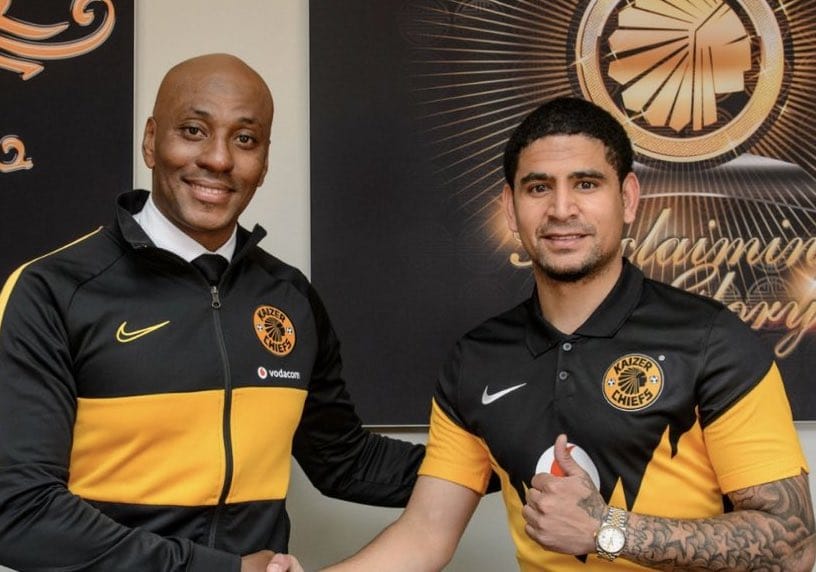 Keagan Dolly will return to the South African Premier Soccer League in July 2021 to play for Kaizer Chiefs, where he previously played.
At the time of writing, Keagan Dolly's monthly salary is estimated to be R1,450,000 in Rands, which is roughly 90,000 Euros in Euros per month. His remuneration exceeds that of any other player in the Premier Soccer League (the PSL).
Keagan Dolly represented South Africa at the 2015 Africa U-23 Cup of Nations tournament in Senegal, where he played for the under-23s and was named the tournament's most valuable player. The event served as the CAF qualifying competition for the Olympic football tournament, in which South Africa qualified as the third-placed country as a result of its third-place finish.
Dolly was the captain of the South African men's football team at the 2016 Summer Olympics men's football competition.
Top 10 Highest Paid Soccer Players at Kaizer Chiefs – Newshub360.net
CHECK THIS OUT:
♦ Top 10 Highest Paid Footballers in South Africa 2022
♦ Top 10 Highest Paid Footballers at Mamelodi Sundowns 2022
♦ Top 10 Highest-Paid Footballers at Kaizer Chiefs [ Billiat is 2nd ]
♦ Top 10 Highest Paid Footballers at Orlando Pirates 2022
♦ Top 10 South African Footballers Who Went Broke After Retirement
♦ Top 10 Richest Football Club Owners in South Africa [ Motsepe is 2nd]
♦ Top 10 Richest Football Clubs in South Africa 2022 [ Kaizer Chiefs is 2nd]
Credit : www.Newshub360.net