Kaizer Chiefs Salary List 2022
This is Kaizer Chiefs Salary List 2022 [ Itumeleng Khune is 2nd]: Kaizer Chiefs was founded in January 1970 shortly after the return of Kaizer "Chincha Guluva" Motaung from the United States where he played as a striker for the Atlanta Chiefs of the North American Soccer League (NASL).
He came up with the new name Kaizer Chiefs by combining his own personal name with the name of the Atlanta Chiefs. Others who have played important parts in the establishment and evolution of Kaizer Chiefs includes the late Gilbert Sekgabi, Clarence Mlokoti, China Ngema, Ewert "The Lip" Nene, and Rabelani Jan Mofokeng, who lagged and departed due to job obligations.
Kaizer Chiefs are affectionately referred to as "Amakhosi" by their supporters, which is a Zulu word that means "kings" or "chiefs." Kaizer Chiefs Village is located in Naturena, six kilometres south of Johannesburg, and serves as the organization's headquarters.
These are the Kaizer Chiefs Salary List for the year 2022 and Itumeleng Khune is 2nd on the lists.
10. Lazarous Kambole Salary: R120,000 per month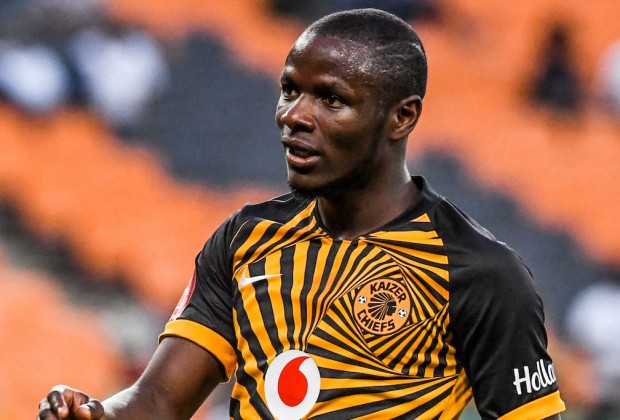 Kambole joined the Glamour Boys on a three year deal after football manager Bobby Motaung agreed to the deal with Zesco Chief Executive Officer Richard Mulenga.
Despite a lackluster season with Kaizer Chiefs, Kambole enjoyed a successful season with Zambian giants Zesco United. In barely five minutes, he scored the quickest hattrick in the Caf Champions League for Zesco United against Mbabane Swallows.
According to reports in Zambia, Kambole receives a salary of close to R120 000 a month which will drop slightly after taxes.
This figure does not include incentives and bonuses inserted into his contract.
9. Leonardo Castro Salary : R180,000 per month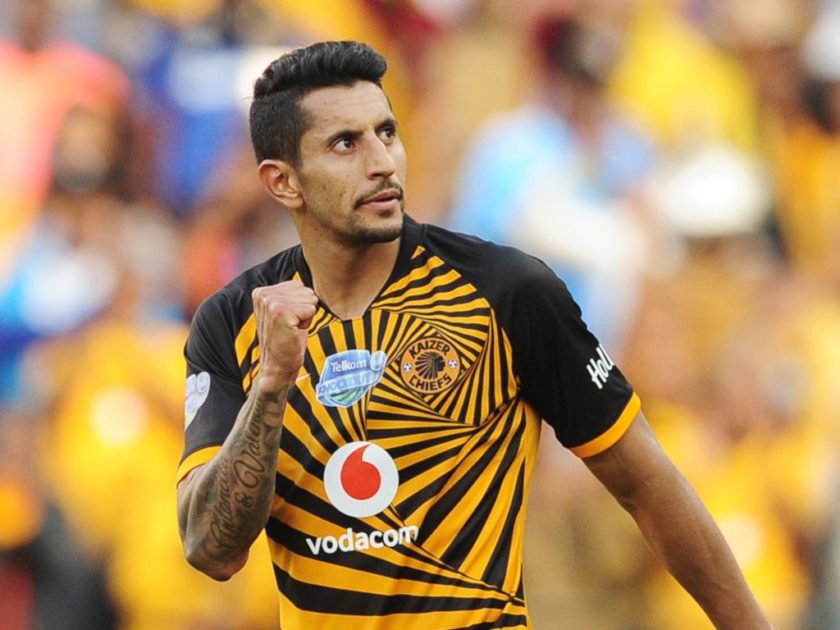 The lanky forward left the Brazilians for Amakhosi two seasons ago and he looks set to be lost to the Naturena outfit at the end of the season. Leonardo Castro's future at Kaizer Chiefs is still hanging in the balance as he is yet to agree on a new deal with the club.
Leonardo began his professional football career with the Millonarios U20 team in Colombia in 2007. During his career, he has played for a number of European clubs. Leonardo was a member of the Millonarios club in New York City for a long period.
Later, he became a member of CD La Equidad as a player. He did not spend a substantial amount of time at a club during this time.
8. Willard Katsande Salary : R200,000 per month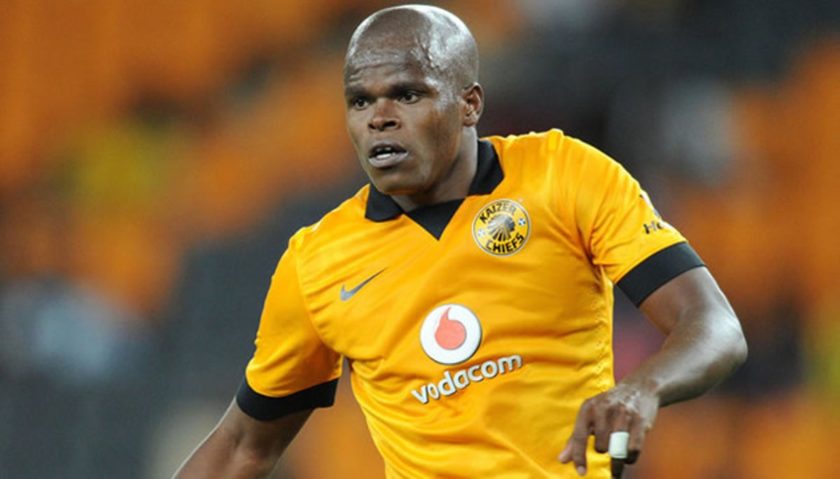 The 34-year-old Zimbabwean midfielder has stepped up into the captaincy void left by the injuries to Itumeleng Khune but has also established himself as an integral part of the club's side. Katsande is believed to be on a R200,000 per month basic salary.
Katsande made his debut in the MTN 8 final against Orlando Pirates on September 10, 2011, replacing Tshabalala in the 81st minute.
Katsande had five yellow cards in his first 12 league outings for Chiefs. Katsande was the most booked player in the Premier Soccer League and the Nedbank Cup in 2013, receiving ten yellow cards and one red card.
Katsande was called up for Zimbabwean national duty in 2010, following a strong season with the Gunners in which he played in the country's 2012 Africa Cup of Nations qualification campaign.
7. Eric Matoho Salary : R220,000 per month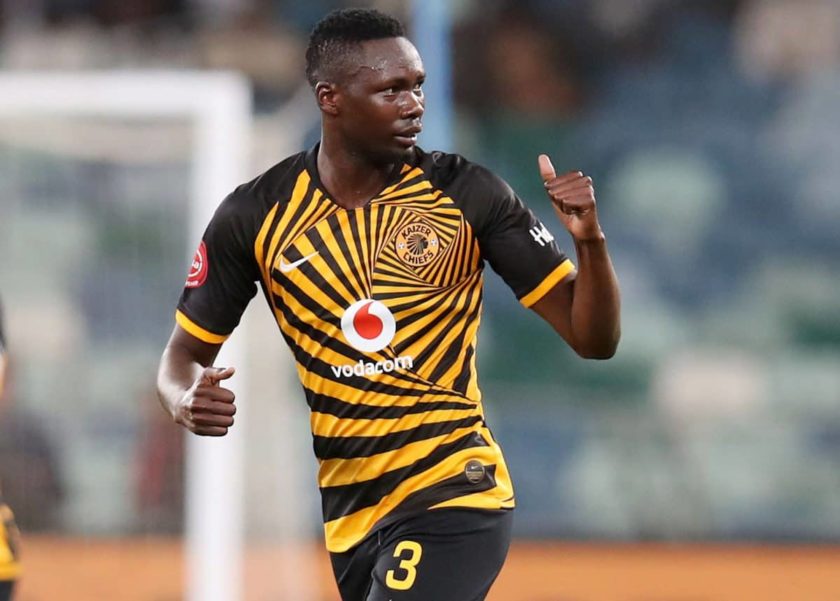 Eric Matoho's partnership with Daniel Cardoso at the heart of Kaizer Chiefs defence has been central to the club's success this season.
Mathoho joined Chiefs in June 2012 after being involved with them since January, as well as Orlando Pirates and Mamelodi Sundowns, and was officially introduced on July 1, 2012. Mathoho made his debut in a 4–1 loss against Mamelodi Sundowns on August 5, 2012, with Chiefs down 4–0 by the 36th minute.
Mathoho was part of a squad that went 19 games without losing at the start of the 2014–15 season, winning the MTN8 without surrendering a goal and subsequently winning the league.
"Tower" Mathoho has committed the prime of his career to Chiefs and has been rewarded with a more than decent salary of R220,000.
6. Bernard Parker Salary : R300,000 per month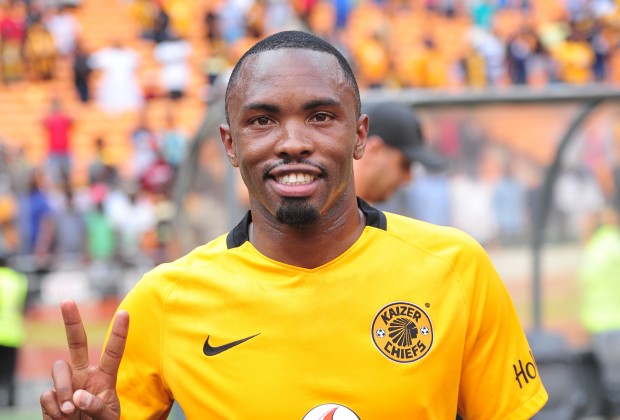 Parker returned to South African football in 2011 after a frustrating bid to break into European football ended with his release from Dutch club FC Twente. He has nonetheless proved valuable to Kaizer Chiefs who have offered the player several extensions and helped him get back into the Bafana Bafana frame.
After receiving interest from Swedish clubs Malmö FF and Helsingborgs IF as well as South Africa's Kaizer Chiefs, Parker chose the latter ahead of the other clubs. In the 2012–13 season, Parker scored 12 league goals in 28 matches and finished as runner up to Katlego Mashego who had 13 and helped Chiefs to a league and cup double. The following season, he won the Lesley Manyathela Golden Boot with 10 goals.
Taking home R300,000 a month makes Parker one of the Top 10 Highest-Paid Footballers at Kaizer Chiefs Currently.
Kaizer Chiefs Salary List 2022
5. Lebogang Manyama Salary: R300,000 per month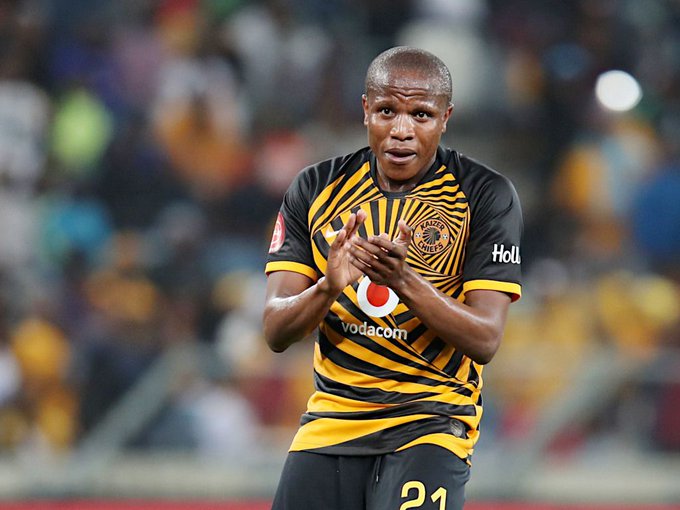 Chiefs announced the signing of Lebogang Manyama on August 22 2018, with Manyama putting pen to paper on a three-year deal. According to sources, former Atiker Konyaspor player, Manyama is believed to be cashing in on more than R5 million per annum.
In a quarterfinal encounter of the 2010 MTN 8 competition at Athlone Stadium in Cape Town on August 20, 2010, Lebogang Manyama made his professional debut for Ajax Cape Town against Mamelodi Sundowns, winning (4–3) on penalties after a 1–1 draw.
Ajax Cape Town signed him as a move from FC Alexandra in the summer of 2010. He was a standout player in the South African Premier League during his stint with Ajax and was later bought by Supersport United.
CHECK THIS : Top 10 Richest Football Clubs in South Africa [ Kaizer Chiefs is 2nd ]
4. Itumeleng Khune Salary : R480,000 per month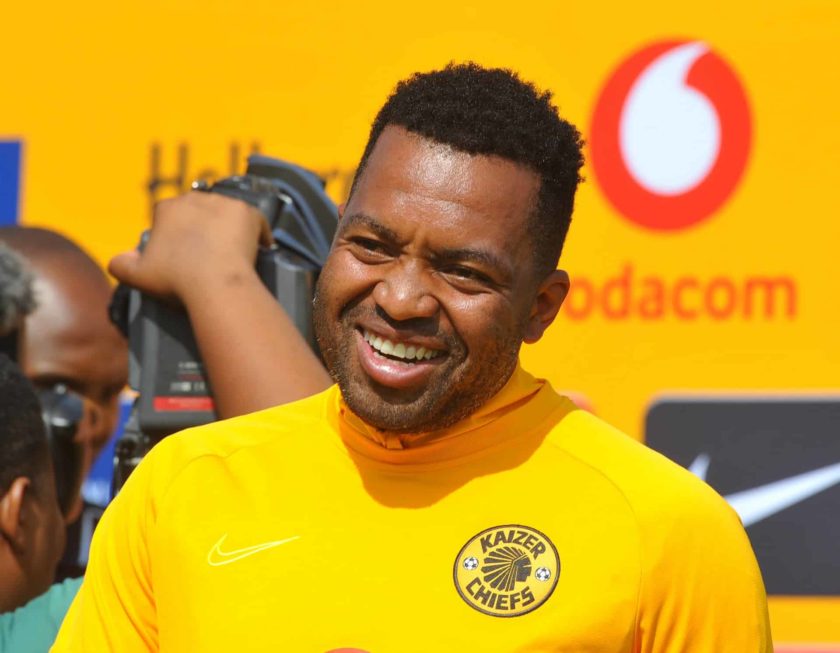 Khune had a nightmare 2019 ruined by injury, but the club have shown great faith in their skipper and continue to pay his large salary while he was sidelined. The Bafana Bafana stopper was the best goalkeeper in South Africa when he signed the multi-year deal he is currently on at Kaizer Chiefs and hopes to get back to his best. Kaizer Chiefs Players Salaries List 2022
Khune was one of six children born to Elias and Flora Khune in Tshing, Ventersdorp, in the North West. He is of Tswana ancestry. Elias, his father, was a striker in amateur football and worked as a driver in a mine in Carletonville.
Unlike many South African footballers who began their careers by kicking a football around their hometown's dusty streets, Khune was a cricket fanatic who idolized Nicky Boje. To support himself and his family, he finally chose to seek a career in football.
3. Khama Billiat Salary : R830,000 per month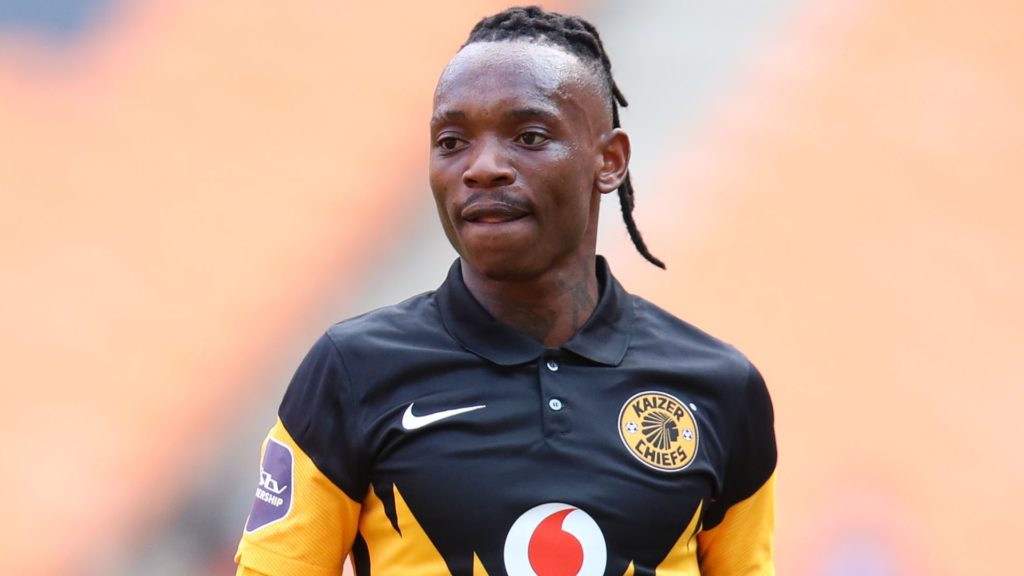 Khama Billiat has had his own injury problems and is yet to truly justify the massive wages he has commanded at Kaizer Chiefs. In 2010, Khama Billiat made his debut for CAPS United FC, coached by Lloyd Chitembwe. Before moving to South Africa, he only played for 15 minutes at Rufaro Stadium. His time with the Harare giants was only three months long.
Khama Billiat made his professional debut with Ajax Cape Town on August 20, 2010, in a quarterfinal encounter of the 2010 MTN 8 competition at Athlone Stadium in Cape Town, defeating Mamelodi Sundowns (4–3) on penalties after a 1–1 draw.
He joined Ajax Cape Town as a move from CAPS United in Zimbabwe in the summer of 2010, barely three months after the club had recruited him from Aces Youth Soccer Academy in Harare.
Kaizer Chiefs pay R10 million per year to Billiat before the taxman takes their cut. His current contract expires in June 2023 and he is currently the third highest-paid player in the PSL.
2. Samir Nurkovic Salary : R950,000 per month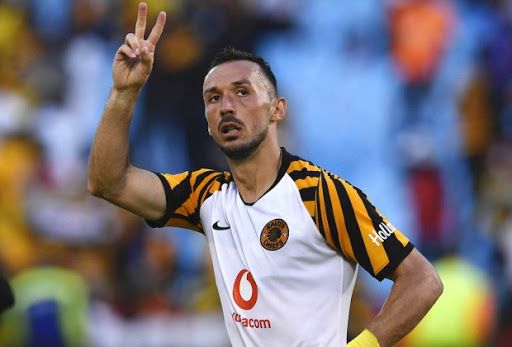 On the 2nd of July 2019, Nurkovic moved to Kaizer Chiefs in South Africa for an undisclosed fee. His market value at the time of transfer was $200,000 and has increased drastically to US$3 million (R15-million at the current exchange rate).
Samir was born in the town of Tutin, in the Serbian and Montenegrin region. Nurkovi completed his football training in Slovakia with the club Koice, having joined the club at the age of eighteen. He spent the most of his time with the reserve squad.
The Serbian forward will be earning around US$800,000 per annum in salaries making him one of the highest paid in South Africa.
1. Keagan Dolly Salary : R1,450,000 per month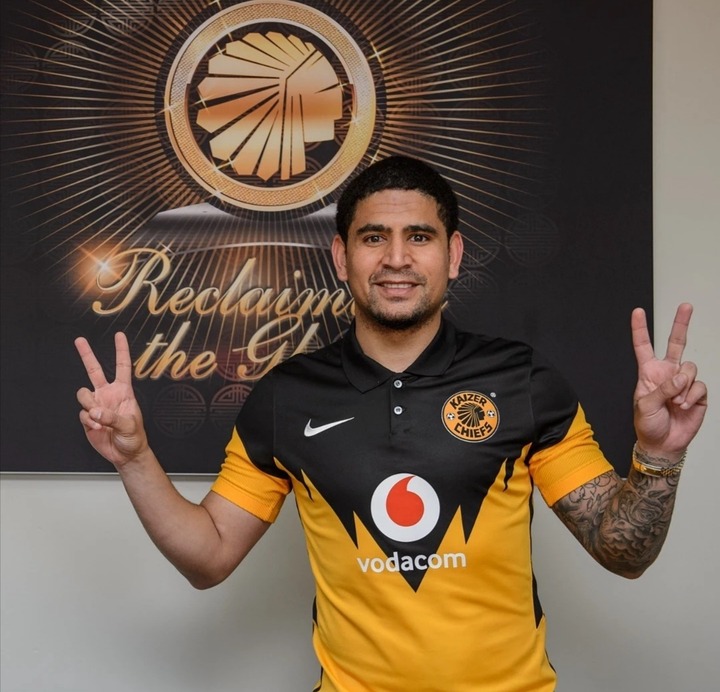 Keagan Dolly returned to the South Africa Premier Soccer League in July 2021 to play for Kaizer Chiefs.
Keagan Larenzo Dolly is a South African midfield player who plays for Kaizer Chiefs in the Premier Soccer League and for the national team of South Africa.
After putting in stellar performances and establishing himself as a crucial player for Mamelodi Sundowns, he was named Premier Soccer League Young Player of the Season for the 2013–14 season.
As at 2022, Keagan Dolly Salary is R1,450,000 in Rands each month, which is approximately 90, 000 Euros in Euros per month. His Salary is more than that of any player in the Premier Soccer League (the PSL).
Kaizer Chiefs Salary List 2022 – Newshub360.net
CHECK THIS OUT:
♦ Top 10 Highest Paid Footballers in South Africa 2022
♦ Top 10 Highest Paid Footballers at Mamelodi Sundowns 2022
♦ Top 10 Highest-Paid Footballers at Kaizer Chiefs [ Billiat is 2nd ]
♦ Top 10 Highest Paid Footballers at Orlando Pirates 2022
♦ Top 10 South African Footballers Who Went Broke After Retirement
♦ Top 10 Richest Football Club Owners in South Africa [ Motsepe is 2nd]
♦ Top 10 Richest Football Clubs in South Africa Currently [ Kaizer Chiefs is 2nd]
Credit : www.Newshub360.net