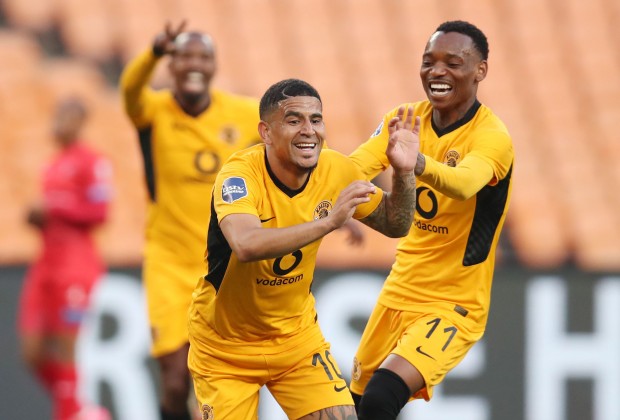 Kaizer Chiefs First Five Fixtures for 2022/23 DStv Premiership. Regardless of what one would think or say about Kaizer Chiefs' efforts to rebuild, the team will want to get off to a fast start in the DStv Premiership and produce success from the very beginning of the season.
Taking into account the schedule they have been given for their first five matches, this may be simpler to say than it will be to do.
How The Journey Begins
The Glamour Boys will open their DStv Premiership campaign against the club that they will face in the 2023/22 season.
Even though both teams have experienced significant transformations since the previous season, Royal AM completed the season by sweeping Kaizer Chiefs.
This will be a difficult matchup for Arthur Zwane to open the season with since there is a growing rivalry between the big club and the upstarts from Durban, and this matchup is scheduled first.
On the 9th of August, Kaizer Chiefs will host their first home game of the season, which also happens to be a public holiday, and will welcome back their faithful supporters for the match against Maritzburg United.
The Chiefs were victorious in both of their matchups against the Team of Choice during the previous season, during which the Team of Choice did not score a single goal.
Mamelodi Sundowns are scheduled to play Kaizer Chiefs in just the third match of the season, which will take place in Tshwane on August 13. The match will feature the defending champions.
The newly-promoted Richards Bay team is waiting for the Kaizer Chiefs on the 20th of August in the 2022–2023 DSTV Premiership season. Three of the first five Kaizer Chiefs' assignments are against KZN clubs.
The Glamour Boys are still to play their fifth opponent, which will be Cape Town City, who are competing in the Caf Champions League. This will ensure that August will be a busy month for the Glamour Boys.
KAIZER CHIEFS FIRST FIVE FIXTURES OF THE 2022/23 DSTV PREMIERSHIP
Royal AM on Saturday 6 August 2022 17:30
Maritzburg United Tuesday 9 August 2022 19:30
Mamelodi Sundowns Saturday 13 August 2022 15:00
Richards Bay Saturday 20 August 2022 20:00
Cape Town City Tuesday 23 August 2022 19:30
Kaizer Chiefs First Five Fixtures for 2022/23 DStv Premiership – Newshub360.net
Please Share on Facebook or WhatsApp Groups…Thanks
CHECK THIS OUT:
♦  Top 10 Highest Paid Footballers in South Africa 2022
♦  Top 10 Highest Paid Footballers at Mamelodi Sundowns 2022
♦  Top 10 Highest-Paid Footballers at Kaizer Chiefs [ Billiat is 2nd ]
♦   Top 10 Highest Paid Footballers at Orlando Pirates 2022
♦  Top 10 South African Footballers Who Went Broke After Retirement
♦  Top 10 Richest Football Club Owners in South Africa [ Motsepe is 2nd]
♦  Top 10 Most Expensive High Schools in South Africa and Their Fees
♦  Top 10 Richest Football Clubs in South Africa [ Kaizer Chiefs is 2nd]
Credit : www.Newshub360.net