The 8 Best Burgers in Texas 2023: There is no arguing that Texas-grown beef is among the greatest meat available.
As a result, Texas is the birthplace of famous hamburgers that have long been a favourite of Texans.
The burgers on this list are all mouthwatering. The burgers listed below range from conventional versions of the dish to inventive variants.
Visit one of the Texas burger restaurants listed below, and you'll never be unsatisfied with a burger again.
8 Best Burgers in Texas 2023
1. Tookie's Burgers – Kemah
Tookie's burger marks a good beginning for this list. It's no longer a surprise that this Kemah eatery serves some of Texas' best burgers.
Your taste buds will be satisfied no matter which burger you select from Tookie's menu. The #99 Champion, on the other hand, stands out from the crowd since it is covered with cheddar cheese and onions and marinated in wine.
Another popular item is the Southern BBQ burger, which is topped with an onion ring and marinated in barbecue sauce before being grilled. Still drooling?
2. Rodeo Goat – Fort Worth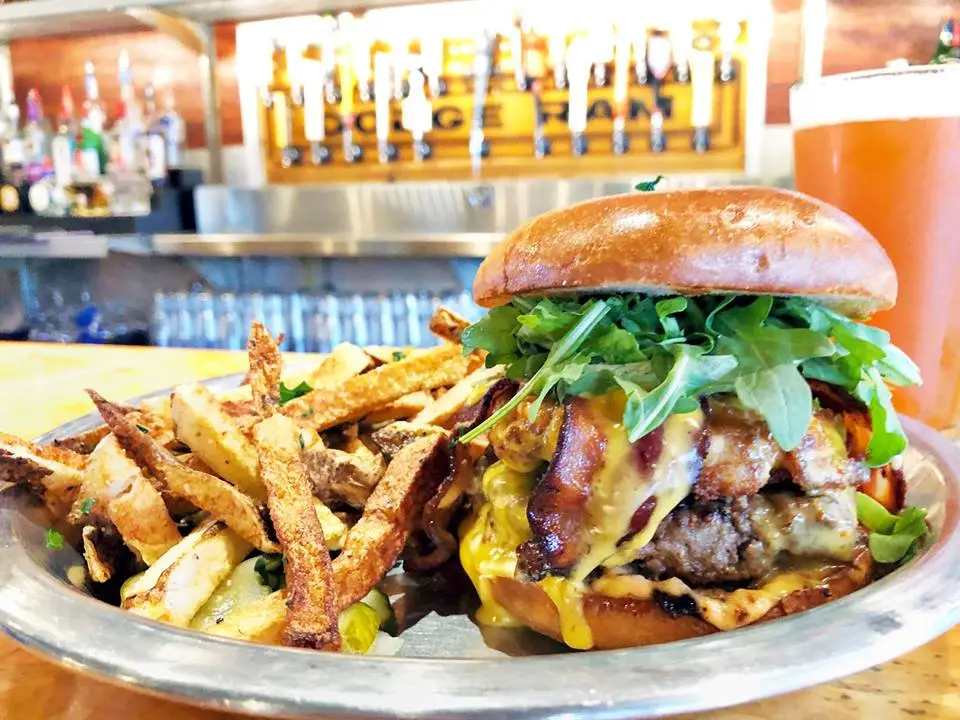 Which burger at Rodeo Goat is the best? It's difficult to say. This Fort Worth burger establishment avoids serving standard burgers.
Since the burger menu is distinctive, diversified, and absolutely delicious, adventurous eaters get together here.
The Telluride Burger, which is cooked with roasted poblano goat cheese, green chile chutney, and Hatch green chiles, is quite popular.
The Chaca Oaxaca burger, which has a beef and chorizo patty and is topped with pico de gallo, queso fresco, avocado, and a fried egg, is what Tex-Mex enthusiasts really want.
3. Coyote Bluff Cafe – Amarillo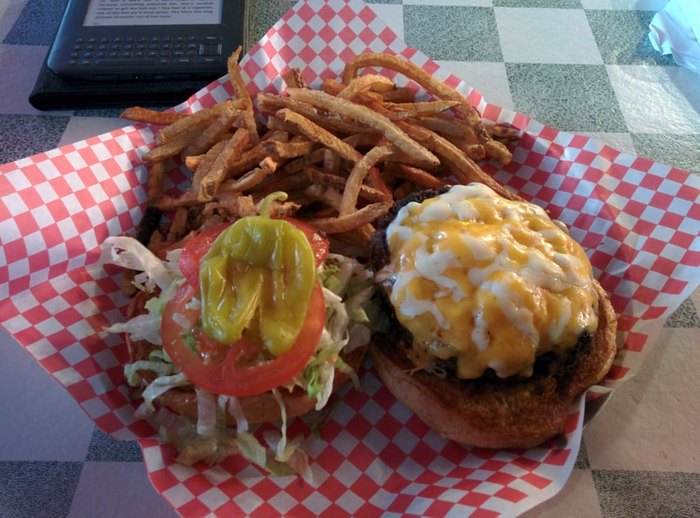 Half-pound burgers cooked from lean ground beef are served at the Coyote Bluff Cafe in Amarillo. The popularity of Coyote Bluff Cafe has increased over the past few years, especially since it was featured on the television programme Man Vs. Food.
The "Burger from Hell" is one of the most well-liked burgers in this area. The "hell sauce," Tabasco, fried onions, and sauteed jalapenos on this scorching burger are all included.
It's so delicious that it might make you cry (although the tasty heat might be to blame for that).
4. Buffalo Gap's Perini Ranch Steakhouse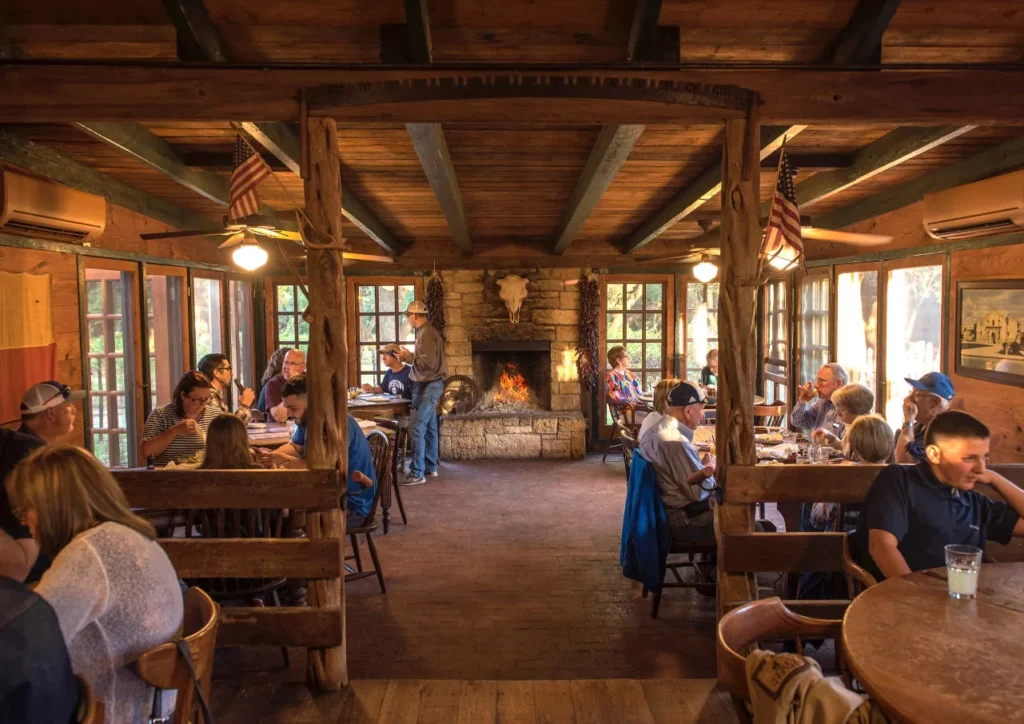 You're certain to get hungry after travelling to Perini Ranch Steakhouse. The distance from Abilene to this steakhouse is around 25 minutes.
Even though it's not in a big metropolis, a burger from Chef Perini should have gourmet flavours.
This delectable burger, which is made with premium Angus beef and is topped with mushrooms, chilies, and flawlessly melted cheese, is deserving of the title of one of the best burgers in the Lone Star State.
Best Burgers in Texas
5. Hubcap Grill – Multiple Locations
Due to the popularity of Hubcap Grill's burgers, the Houston region now has four of their restaurants.
Although Houston is a long way from Philadelphia, people adore Hubcap Grill's Philly Cheese Steak Burger.
This burger's thinly sliced ribeye, grilled onions and peppers, mayo, and melted Swiss cheese are placed on top of a beef patty.
Try the Hubcap Decker, a two patty cheeseburger, if you're up for the task and have an insatiable appetite.
6. Counter Cafe – Austin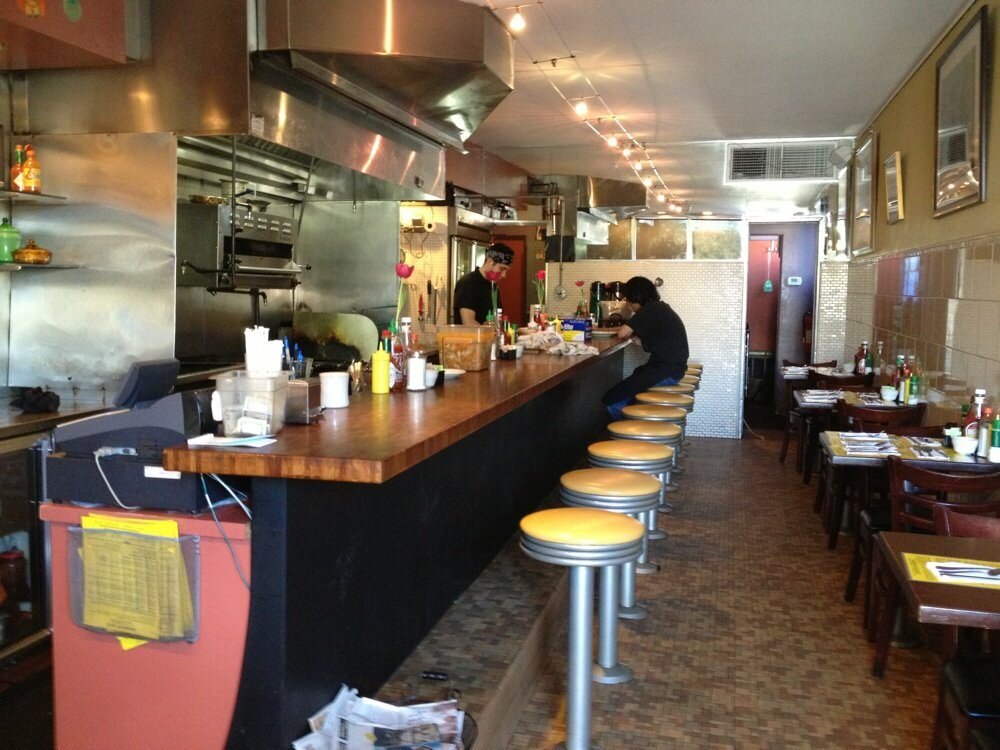 Go to Counter Cafe if you're seeking for a good burger in Austin. Each and every burger produced here is made with grass-fed beef.
However, it appears that the bun, baked by a nearby bakery, is what consistently garners praise because its ideal sweetness blends nicely with the muscular centre of the burger.
You should choose for the Counter Burger since sometimes a burger doesn't require anything more than beef, cheese, lettuce, and tomato.
7. Chris Madrid's – San Antonio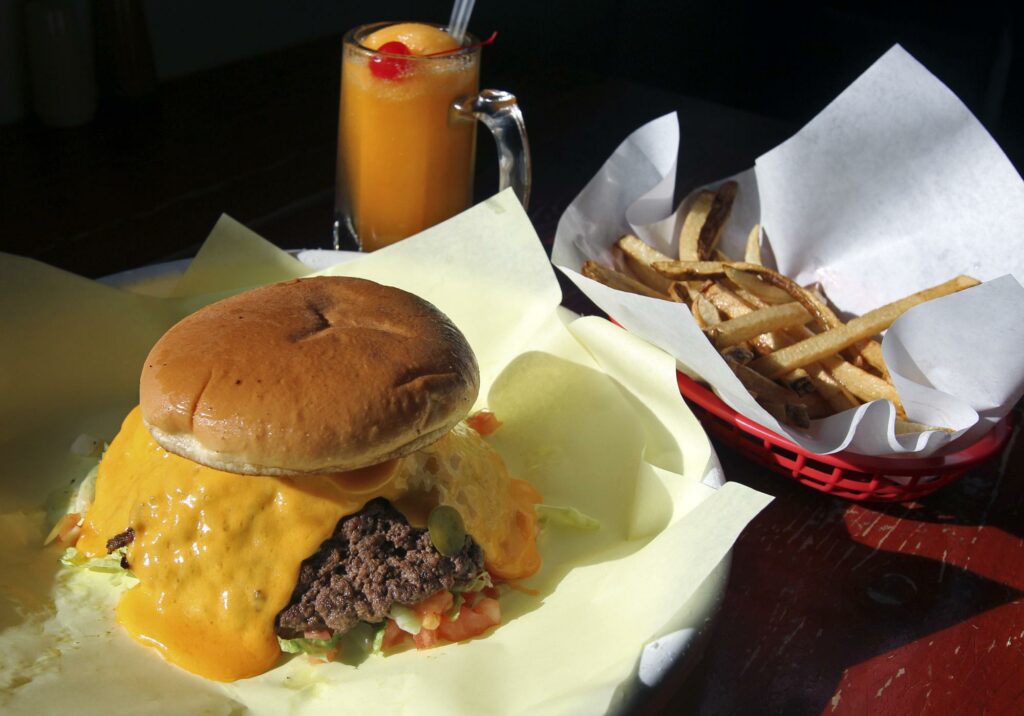 In San Antonio, Texans swarm to Chris Madrid's for Tex-Mex-influenced burgers. Even though not all of the burgers have a Tex-Mex flavour, those that do are delicious. Without a doubt, one of the most well-liked things on the menu is the tostada bean burger.
Your eyes will wonder what you're eating, but your taste buds will savour each bite of this dish topped with homemade refried beans, homemade salsa, tortilla chips, and onions.
Try the bacon-topped Porky's Delight or the fiery Flaming Jalapeno burger in addition to this unusual burger.
8. Hopdoddy Burger Bar – Multiple Locations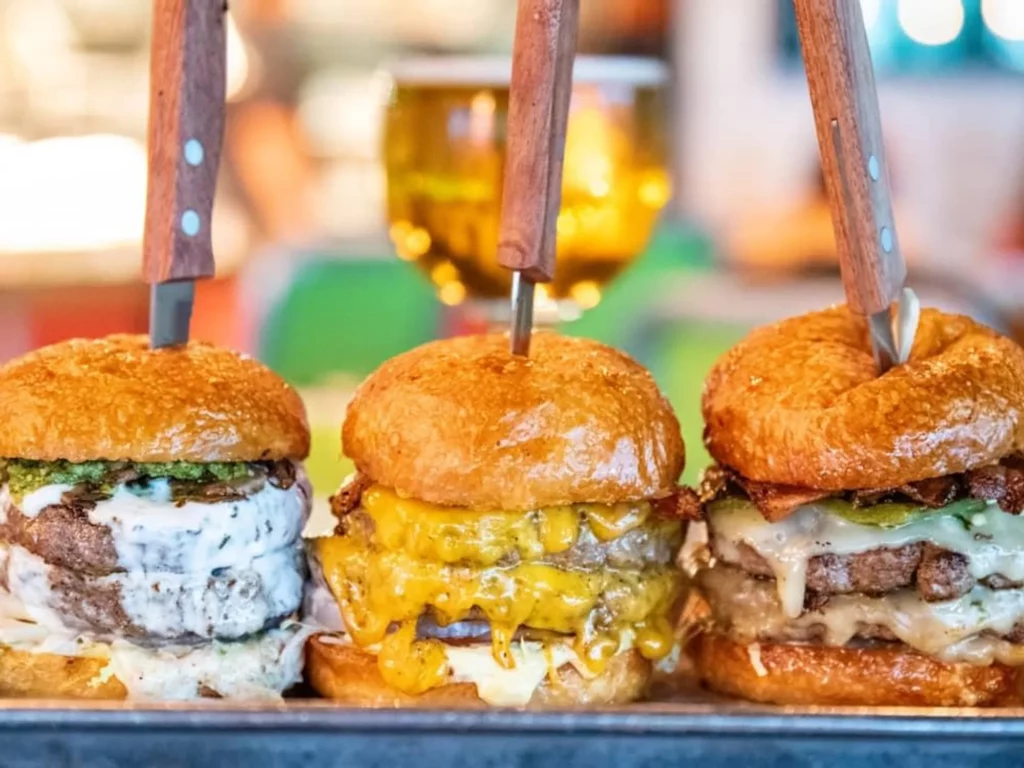 With good reason, Hopdoddy currently has a number of locations around the state of Texas. Both vegans and carnivores can enjoy the inventive burger creations made at this artisan burger business.
Any burger you select is guaranteed to be a hit. The Texas-themed burgers, on the other hand, will definitely fill you up and satisfy your hunger.
The Llano Poblano burger is incredibly wonderful thanks to the poblano peppers and pepper jack, while the Terlingua burger contains Fritos and chile con carne.
8 Best Burgers in Texas 2023: – Newshub360.net
Related Post

Credit: www.Newshub360.net