Most Expensive Toyota Cars: It is common knowledge that Toyota automobiles are dependable, environmentally friendly, and reasonably priced.
Over the course of its more than 80 years in business, the Japanese automaker has established itself as one of the most well-known and respected automobile brands in the entire world.
Toyota makes automobiles in a diverse selection of body configurations and sizes, ranging from compact hatchbacks to large SUVs. In addition, Toyota provides a selection of hybrid and electric vehicles, which are gaining ground as a desirable choice for customers searching for automobiles with reduced emissions and improved gas mileage.
Toyota's hybrid and electric vehicles, in addition to being kind to the environment, are known for their superior performance and maneuverability. It doesn't matter if you want an SUV that's good for the whole family or a fuel-efficient car for the daily commute; Toyota has a model that will meet your requirements.
What Is the Most Expensive Toyota Car?
As of the year 2022, the Land Cruiser is the most expensive model of Toyota that can be purchased on the market. It comes with a price tag that begins at $85,000 for one. Those who are interested in off-roading will find that the SUV caters to their needs.
In addition to having a V8 engine, it comes with a four-wheel drive system. The Land Cruiser has enough room inside for up to eight passengers and can pull up to 8,100 pounds behind it. It includes leather seating, front seats that can be heated, a sunroof, and a navigation system as standard equipment.
Most Expensive Toyota Cars Money Can Buy
Toyota automobiles are notorious for being some of the most expensive models available, despite the fact that they are consistently ranked among the most popular brands in the industry. There are several explanations for this phenomenon. Toyota is known for its dependability as well as its high quality.
This indicates that customers are willing to pay a premium for their automobiles because they are aware that these vehicles will last for a considerable amount of time. Additionally, Toyota provides a broad selection of features and options, each of which has the potential to raise the price.
There is typically a lot of demand for Toyota automobiles, which can result in the prices going up. The ten most expensive Toyota cars currently available on the market are listed below.
Most Expensive Toyota Cars 2023
1. Toyota Land Cruiser —  $85,000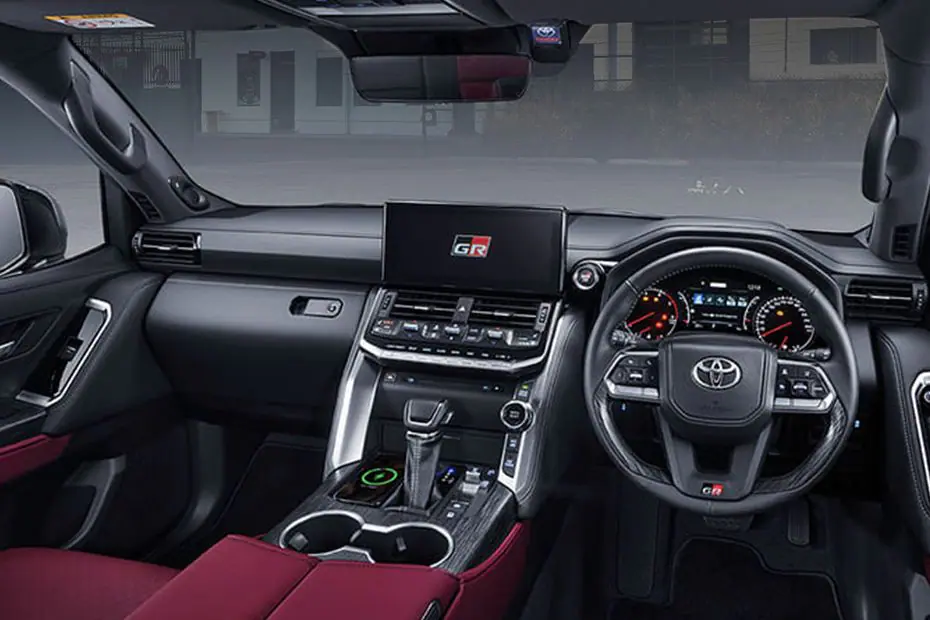 The Toyota Land Cruiser is a vehicle that deviates from the norm to some extent. It is a large sport utility vehicle (SUV) that comes equipped with a V-8 engine, a plethora of standard features, and a starting price that is significantly higher than $85,000.
It is abundantly clear that it is aiming at the luxury market, but it does not exude the same air of sophistication as a Range Rover or Mercedes-Benz GLE. In addition, it does not provide the same level of refinement while driving.
So why would anyone want to do that? The Land Cruiser is still widely regarded as one of the best SUVs designed specifically for off-road use. It is able to traverse virtually any type of terrain, and it comes equipped with a number of features that make it simpler to engage in off-road activities, such as a suspension that can be adjusted and a number of different drive modes.
---
2. Toyota Sequoia —  $59,000 (Most Expensive Toyota Cars)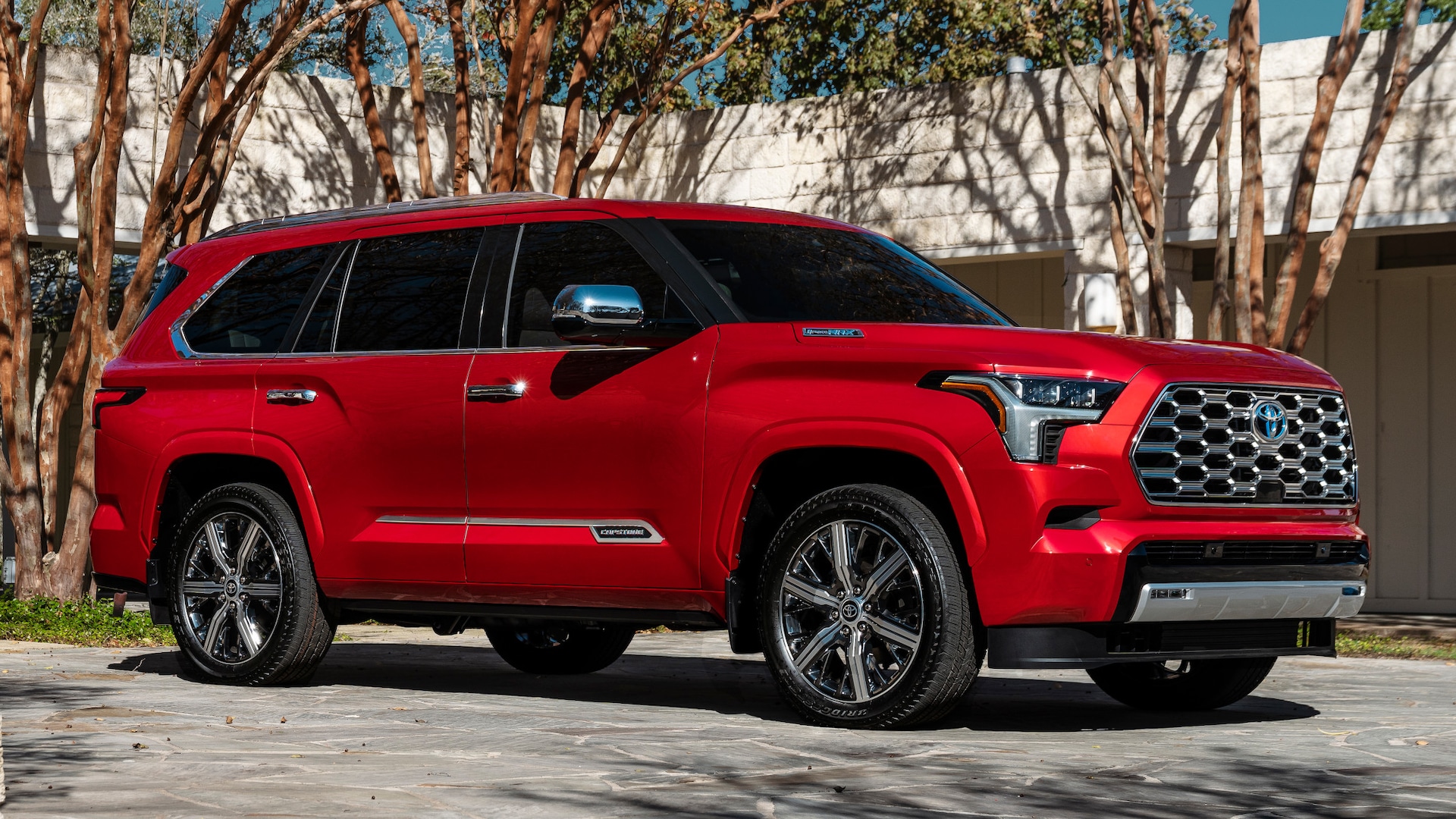 The Toyota Sequoia was initially released in the year 2000 as a direct reaction to the ever-increasing demand for large SUVs in the American market. The Toyota Sequoia and the Toyota Tundra pickup truck share many components, including the engine and transmission, as they are built on the same platform and share many of the components that make up their respective vehicles.
It is the largest SUV that Toyota offers, and it has consistently ranked among the top three best-selling SUVs in its class. Its name is the Toyota Land Cruiser, and it is one of the brand's most popular models. The Sequoia provides a comfortable ride and comes standard with a long list of features in addition to the generous amount of passenger and cargo space it provides.
Additionally, it has a stellar reputation for dependability and excels off-road. One of the best full-size SUVs available right now is the Toyota Sequoia. This is due to the fact that it excels in dimensions such as comfort, features, and off-road performance.
---
3. Toyota Mirai —  $50,000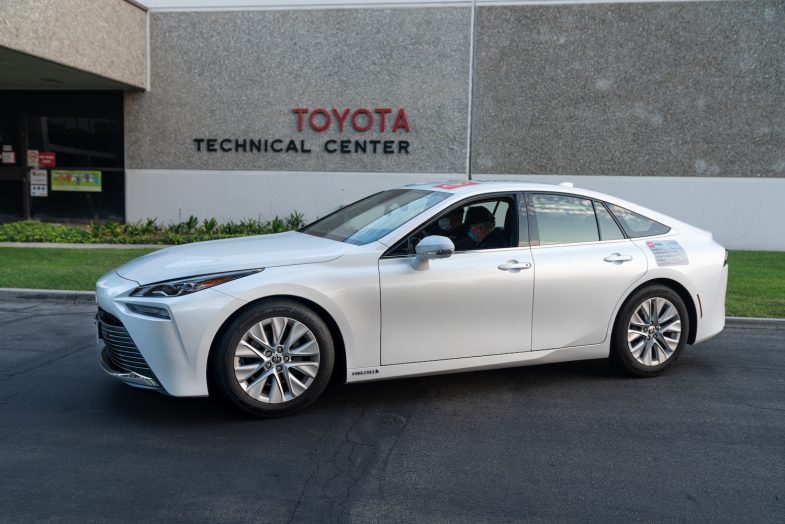 The Toyota Mirai is a hydrogen-powered electric vehicle, which is still a relatively unique combination of propulsion systems. The vehicle itself is quite fashionable, which contributes to the fact that it stands out even more than it already does. Even though the vehicle has only been on the market for a short while, it is already abundantly clear that, in terms of both appearance and performance, it is head and shoulders above the competition.
This is the Mirai. Because it only needs one charge to go a total of 106 miles, it is ideal for journeys that involve a lot of driving. The Mirai has an extremely reasonable cost of ownership. Filling up the tank only costs about fifty dollars, which is a significant savings compared to gasoline-powered vehicles.
Because it comes with an 8-year warranty that covers 100,000 miles, you can be confident that it will serve you well for many years to come. During the first three years of ownership, Toyota will perform all necessary maintenance at no additional cost. This frees you from the burden of worrying about unanticipated costs associated with maintenance or repairs.
---
4. Toyota Supra —  $44,000 (Most Expensive Toyota Cars)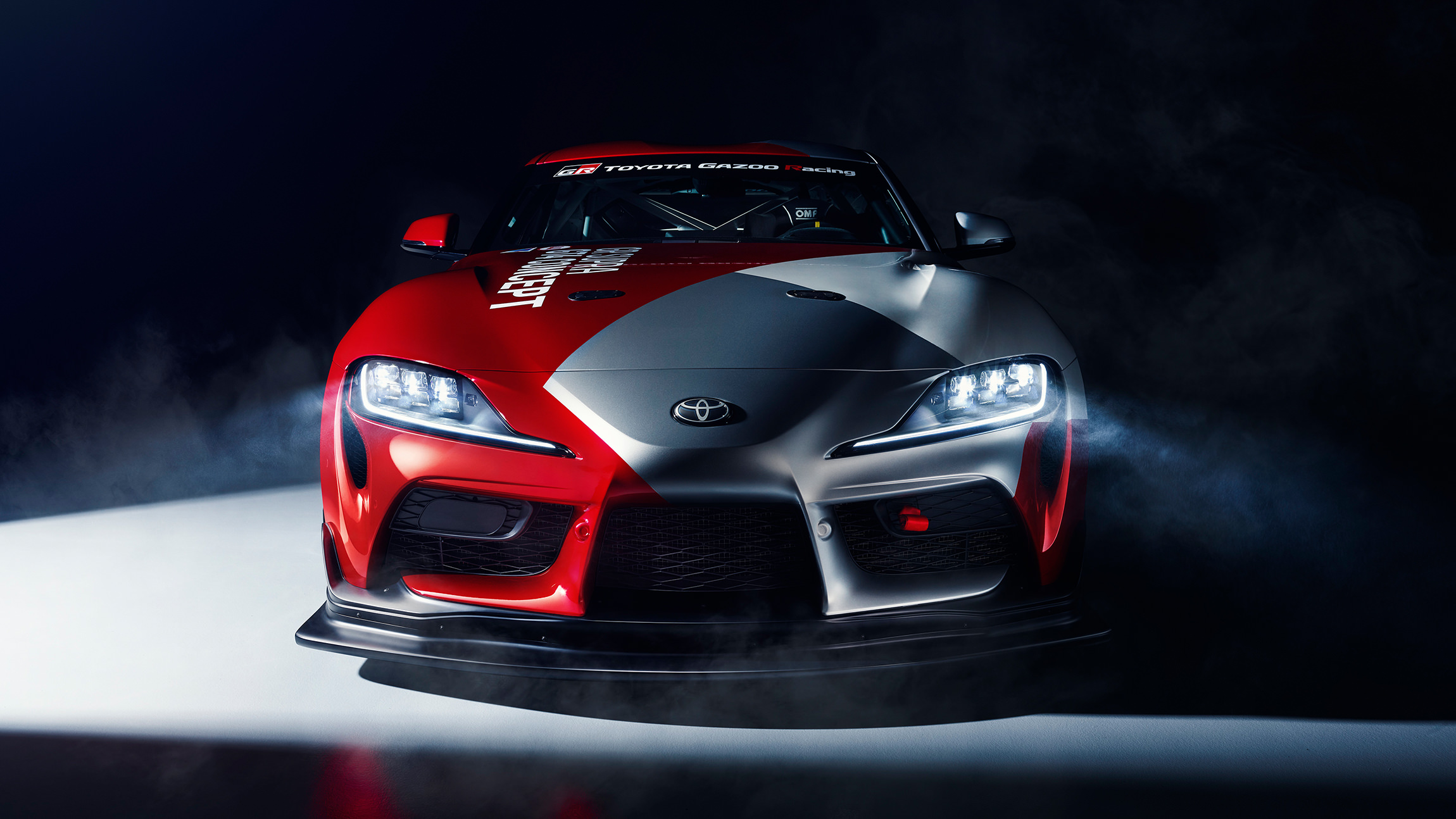 There are a lot of things that contribute to the Toyota Supra's reputation as a fantastic automobile. Performance is one of the most important aspects to consider. The Toyota Supra is able to reach speeds of up to 60 miles per hour in just 3.8 seconds thanks to the turbocharged inline-six engine that it is equipped with.
Additionally, its top speed is a whopping 160 miles per hour. Additionally renowned for its superior handling and stopping power is the Supra. It has a chassis that is both rigid and well-balanced, and some of the most powerful brakes available anywhere in the world. It should come as no surprise that the Supra has emerged as a fan favorite among those who enjoy racing.
The Toyota Supra is an excellent vehicle in terms of its acceleration, steering, and braking capabilities. With a price that starts at $44,000, it is also one of the most expensive Toyota cars currently available on the market.
---
5. 2023 Toyota bZ4X — $43,000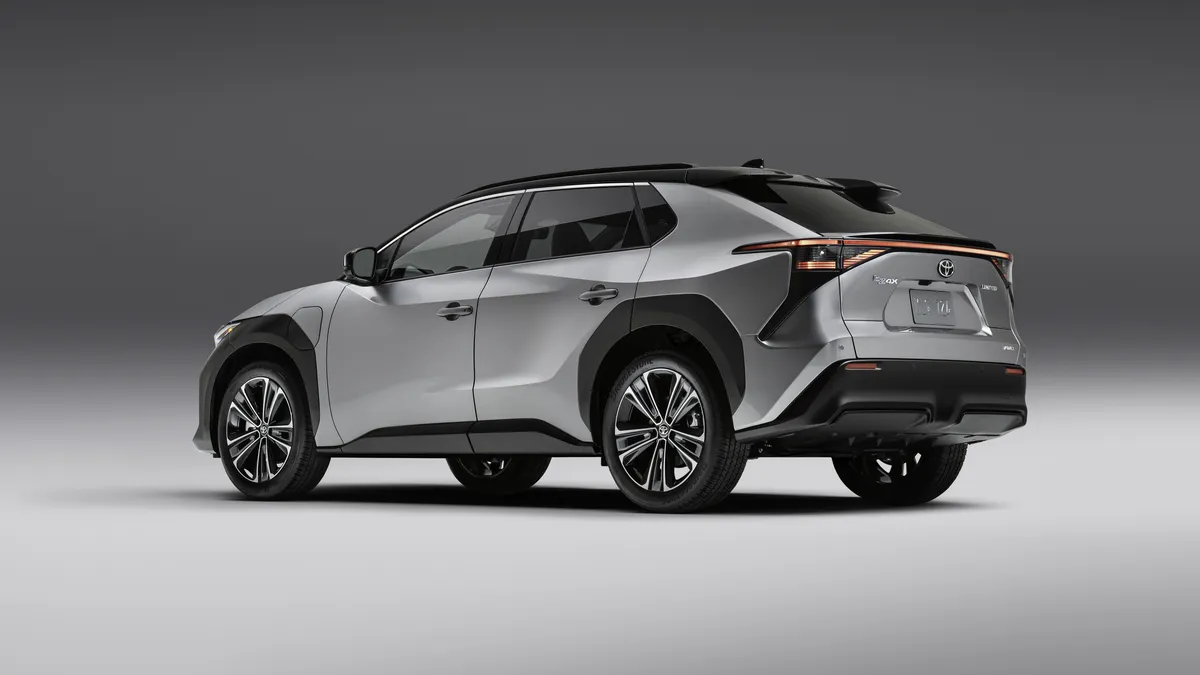 The new Toyota bZ4X, which will go on sale in 2023, is an SUV that has been developed specifically to provide the best possible driving experience. Even when traveling over rough terrain, the ride is more comfortable thanks to the one-of-a-kind suspension system featured on the bZ4X.
The bZ4X features tires of superior quality, which contribute to the vehicle's exceptional grip and handling. In addition to this, the bZ4X comes equipped with a robust engine that provides a sufficient amount of both power and torque.
This vehicle has a sophisticated appearance that is sure to attract a lot of attention wherever it goes. The Toyota bZ4X is easily one of the most capable SUVs available today as a result of the combination of all of these features.
---
6. 2023 Toyota Crown —$41,000 (Most Expensive Toyota Cars)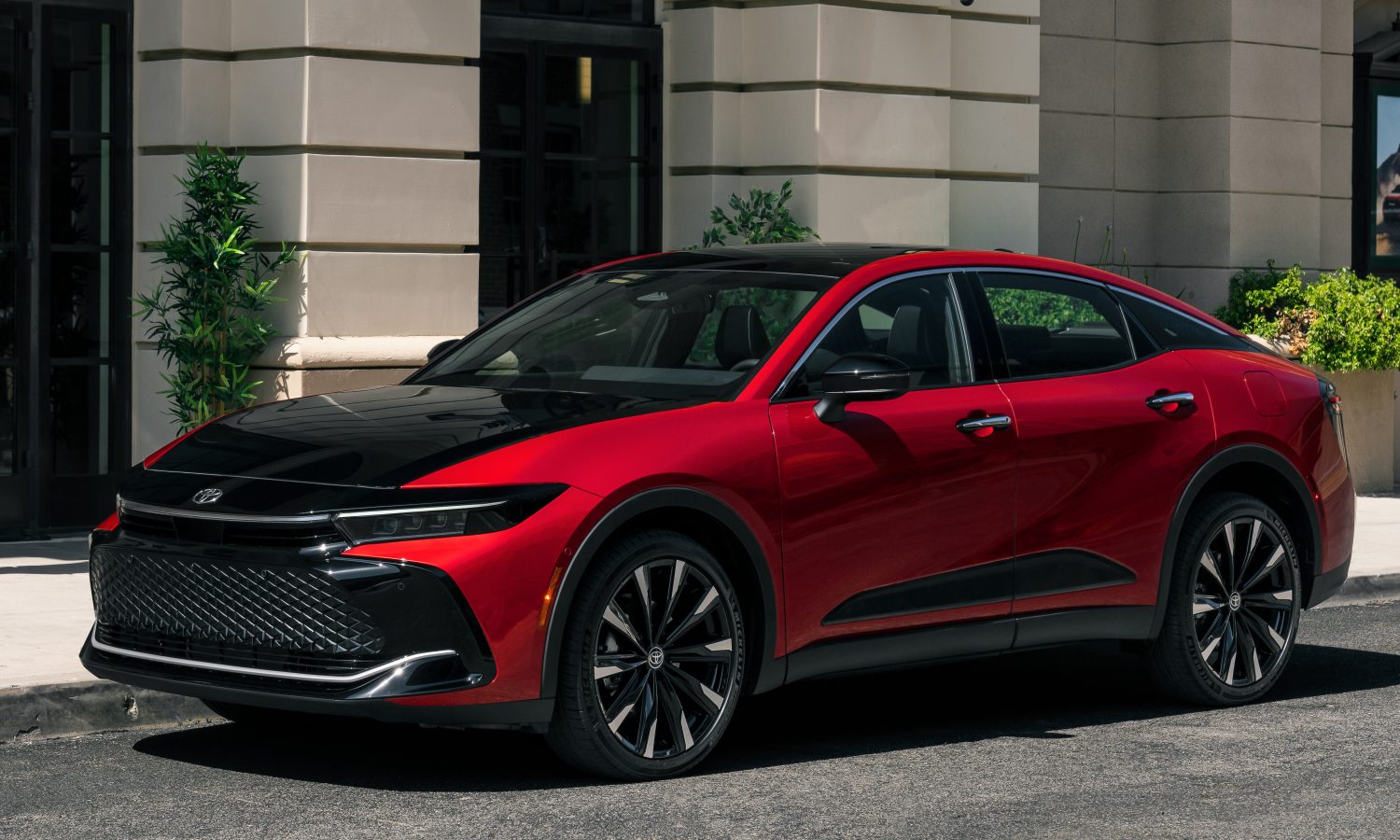 The 2023 Crown is one of the most expensive models currently offered by Toyota and is currently available. It is stylish, in addition to being comfortable and efficient. The 2023 Toyota Crown is going to be the most impressive model yet.
It boasts an all-new, streamlined design, an impressive engine, and a plethora of other features that combine to make it the ideal automobile for anyone. The car's exterior is sophisticated and up to date, giving it a sporty look that is sure to attract people's attention.
The interior is just as impressive as the exterior, featuring spacious seating that is also very comfortable. The vehicle is also provided with a number of safety features as standard, which helps to ensure that it is one of the safest cars currently available for purchase.
---
7. Toyota Highlander — $38,000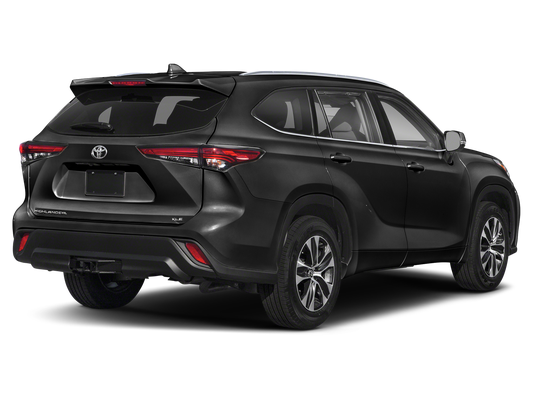 The Highlander is just another example of Toyota's commitment to producing vehicles that are both dependable and user-friendly. This sport utility vehicle is not only capable but also very comfortable, and it offers plenty of space for an entire family. Additionally, it is fashionable, boasting a contemporary design that sets it apart from other SUVs currently available on the market.
The Highlander is an excellent option for families that are looking for a dependable automobile that is capable of managing their day-to-day responsibilities. It is also a good choice for those who are interested in purchasing an SUV that is both fashionable and functional.
---
8. Toyota Avalon —  $37,000 (Most Expensive Toyota Cars)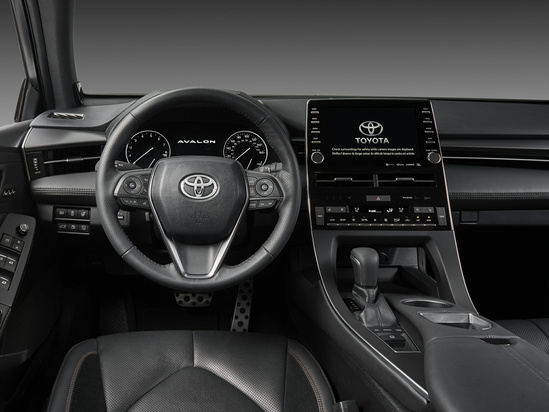 A full-size sedan is an indispensable piece of equipment for any household, as any family well knows. A sedan ought to be capable of everything from grocery shopping to carpooling without breaking a sweat.
Thankfully, the Toyota Avalon is more than capable of handling the challenge. The Avalon has a palatial back seat and a trunk that is generously sized, so it can accommodate a large number of people as well as a large amount of cargo.
The Toyota Avalon comes standardly equipped with a plethora of features that simplify daily life, such as connectivity via Bluetooth and an infotainment system that is simple to operate. As a consequence of this, the Avalon is an excellent pick for households that require a dependable and comfortable automobile.
---
9. Toyota 4Runner — $37,000
One of the most well-known sport utility vehicles (SUVs) for its off-road capabilities is the Toyota 4Runner. Four-wheel drive, a rugged suspension system, and skid plates to protect the undercarriage are all included as standard equipment in this vehicle. The 4Runner comes standard with a potent V6 engine that delivers a generous amount of torque, making it an ideal vehicle for towing and hauling.
When properly outfitted, the 4Runner has the capacity to pull a trailer weighing up to 5000 pounds. The Toyota 4Runner comes equipped with a number of cutting-edge driver assistance systems, such as traction control and hill start assist.
Because of these features, the 4Runner is a great choice for individuals who like to venture off the beaten path from time to time. The 4Runner is a capable vehicle in any situation, whether you're driving on paved roads or off-roading with a trailer.
---
10. Toyota Tundra —  $37,000 (Most Expensive Toyota Cars)
It is evident that Toyota has been paying attention to the feedback of its clients because the new Tundra has a more daring exterior design, an updated interior, and a twin-turbo V-6 engine along with an option for a more potent hybrid drivetrain. The new Toyota Tundra has a more angular and aggressive appearance on the outside, along with a wider stance and larger wheels.
The cabin has undergone a comprehensive makeover and now features a brand-new infotainment system, seats that are more comfortable, and an abundance of storage space. In addition, the Tundra now comes standard with a twin-turbo V-6 engine that is capable of producing 437 horsepower and 583 lb-ft of torque.
There is also a hybrid option available, which can deliver as much as 500 horsepower for those who are looking for even more power. The next generation of the Toyota Tundra is sure to garner a lot of attention thanks to its striking new appearance, updated interior, and increased power.
Most Expensive Toyota Cars 2023:Newshub360.net
Related Post
♦ 13 Most Expensive Cities to Live in California 2023
♦ 10 Richest Cities in Michigan Based on Median Income 2023
♦ 10 Best Places to Live on East Coast of Florida 2023
♦  15 Top Fox News Anchors Female to Watch 2023
♦  20 CNN Female Anchors You Need to Watch in 2023
♦  11 Dr Pepper Commercial Actors and Actresses 2023
♦  15 Funny Numbers to Prank Call and Prank Hotlines 2023
♦  20 Scary Numbers to Call: You Should Never Call Them
♦  14 Actors and Actress in GEICO Commercials 2023
♦  10 Liberty Mutual Commercial Actors and Actresses 2023
♦  10 Best Slavery Movies on Netflix for Black History Month 2023
Credit :www.Newshub360.net