Top 10 Richest Cricketers in the World 2022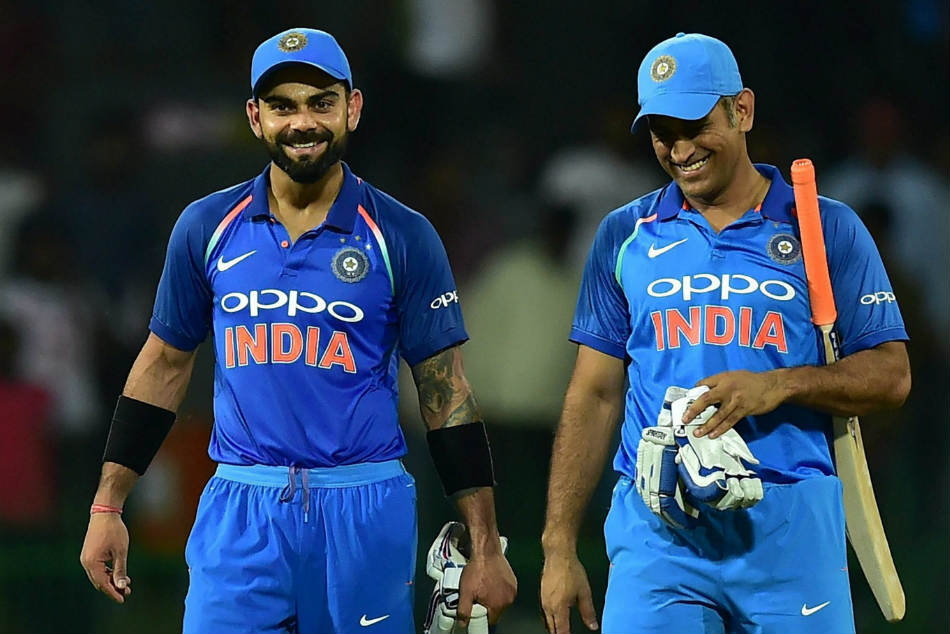 Top 10 Richest Cricketers in the World 2022: Cricket has become one of the most popular sports in practically every country with a sports culture over time. Cricket enthusiasts from the Indian subcontinent, who are distributed all over the world, played a significant role in the popularity of the game. Cricket is currently a considerably more commercial and money-making sport than it once was, which reflects in the net worth of cricket players. This list of the world's ten wealthiest cricketers demonstrates modern cricket's massive cash flow.
Cricketers are now earning a large sum of money via endorsements, sponsorships, and several T20 leagues held across the world.
Cricket's transition from test matches to T20 has not only broadened its attraction, but competitions like the Big Bash League (BBL) and the Indian Premier League (IPL) also earn significant cash for sponsors. These competitions attract the world's best cricketers, who compete for large sums of money and fame.
10. Shane Watson Net Worth: $30 Million (₹210 Crore)
Shane Watson was previously a key member of Australia's team in every series and international competition. In 307 international appearances for Australia, Watson has amassed 10950 runs and 281 wickets. In the 2018 return season of the IPL, he was signed by Chennai Super Kings. Watson announced his retirement from the Sydney Sixers, his BBL team, last year.
Watson is a dashing all-rounder with remarkable control as a bowler and an explosive batsman, with excellent talents in smashing mighty large sixes and proper balance.
He is one of Australia's top players, but injuries have denied him of the opportunity to have a long and fruitful international cricket career. In several T20 world cups and franchise-based tournaments around the world, he used his exceptional all-round skills to thrill fans.
Shane Watson was the most expensive player purchased in the 2016 IPL auction, with RCB signing him to a two-year contract at 9.5 crores per year. Watson withdrew from international cricket in 2016, however he still plays in a few T20 competitions.
9. Yuvraj Singh Net Worth: $35 Million (₹245 Crore)
Yuvraj Singh, India's superstar all-rounder and the driving force behind the country's 2011 World Cup victory, is ranked ninth among the world's top ten richest cricketers. Yuvraj was the Vice-Captain of the Indian One-Day International team and is best known as an all-rounder.
He rose to prominence after hitting six sixes in six balls against Stuart Broad's bowling in a game against England.
He founded the "YouWeCan" charity, which supports cancer patients' treatment as well as a variety of other social issues. Yuvraj also launched his own fashion company, YWC, which has garnered a lot of positive acclaim.
8. Virender Sehwag Net Worth: $40 Million (₹277 Crore)
Virender Sehwag, an ex-Indian opener and captain, is a well-known and admired cricketer from Delhi, India. He is known for his brave cricket and aggressive batting style. He was the captain of the Delhi Daredevils for a long period and still retains a number of unbroken world records. He is the first batter to make a triple century in the fastest time possible, as well as the highest scorer in a Test match.
During his eight-year IPL career, he played for the Delhi Daredevils and Kings XI Punjab. With a net worth of $40 million, Virender Sehwag is living comfortably in retirement and working as a commentator.
Virender Sehwag created an international school for students with impairments in his spare time. He now works as a commentator for Star India. For a long time, Viru was Hero Honda's brand ambassador. He also sponsors a number of multinational brands, including Reebok, Samsung, Boost, Adidas, and others.
7. Jacques Kallis Net Worth: $48 Million (₹339 Crore)
Jacques Kallis, a well-known South African cricket player, has a net worth of $48 million, according to Forbes, IMDb, Wikipedia, and other online sites. He made the most of his money as a professional cricket player who previously represented the South African national team. He is the best all-rounder in the history of international cricket.
Jacques Kallis is a South African cricket coach who now serves as a batting instructor for the Kolkata Knight Riders. With a net worth of $48 million, he withdrew from all forms of cricket in 2014 and is now enjoying his healthy cricket retirement. His batting style was adored by fans, who regarded him as the greatest South African batsman of all time.
In 2017, Kallis was appointed as the brand ambassador of Advanced Hair Studio India. Kallis was instrumental in the Kolkata Knight Riders' championship victory.
6. Shane Warne Net Worth: $50 Million (₹346 Crore)
The famed Australian leg-spinner Shane Warne, a former captain of the Australian cricket team and a well-known wicket-taker, is next in line. Despite being retired for several years, he is still one of the Richest Cricketers in the World, with a net worth of more than $50 million.
He presently works for the Nine Network as a cricket analyst. Since his retirement, he has devoted much of his time to his charitable foundation, which focuses primarily on helping the lives of children.
Warne is regarded as a national hero by Australian cricket supporters, who regard him as the highest wicket-taker in the country's history. Warne was the captain of the Rajasthan Royals in 2014, and he led his team to victory in the IPL's maiden season. Wayne retired in 2011 and now serves as the head coach of the Rajasthan Royals. He has sponsored a variety of brands, including Victoria Bitter, Pepsi, and McDonald's, among others.
Top 10 Richest Cricketers in the World 2022
5. Brian Lara Net Worth: $60 Million (₹415 Crore)
Next up is Brian Lara, a legendary former Caribbean international cricketer from Trinidad who represented the West Indies and is widely regarded as one of the best cricketers of all time. Lara was the standard-bearer of traditional cricket in his day, with a superb orthodox, or as they say, "straight out of the cricket books" batting approach.
In 2012, the Caribbean superstar was also inducted into the ICC Hall of Fame. Despite the fact that Brian Lara is no longer playing cricket, he has a net worth of $60 million, making him one of the top ten richest cricketers in the world.
Brain Lara is a well-known philanthropist who started the Pearl and Bunty Lara Foundation, which helps people with social care issues.
4. Ricky Ponting Net Worth: $70 Million (₹500 Crore)
Ricky Ponting, Australia's most outstanding cricketer and most successful captain, is next on the list with a net worth of $65 million. Ricky Ponting has had an incredible cricketing career, winning three World Cups in a row, two as captain, and scoring 27,000 runs in 560 games for Australia.
He is recognized as one of the greatest batsmen in the game's history, as well as a capable bowler and a safe, close-catching fielder. The former Australian captain is the only player to lead his country to two ICC World Cup victories in a row (after Clive Lloyd from the West Indies).
3. Virat Kohli Net Worth: $92 Million (₹638 Crore)
Virat Kohli, the current Indian captain, is without a doubt the best batsman in the world right now. Virat Kohli, according to Forbes, is the most marketable cricketer in town, with a net worth of more than $92 million (about 644 crores) and is the wealthiest Indian batsman this year.
With 51.6 million Instagram followers and 33.9 million Twitter followers, he is India's most popular account. Kohli became the highest-paid IPL player ever in 2019 when he renewed his contract with Royal Challengers Bangalore for Rs 17 crore.
Virat Kohli is also a co-owner of FC Goa, an Indian Super League football team. He also owns the fashion labels Wrogn and One8 (partnering with Puma). He is the lone cricket player on Forbes' list of the world's highest-paid athletes.
2. MS Dhoni Net Worth: $111 Million (₹767 Crore)
Mahendra Singh Dhoni (also known as MS Dhoni) is a brilliant wicketkeeper-batsman and a renowned personality in the world of cricket. He is India's most successful and former captain. He is admired for his dexterity and cool demeanor in every game.
The Indian cricket team won two Asia Cups, an ICC Champions Trophy, an ICC T20 World Cup, and the 2011 Cricket World Cup under his guidance. With a net worth of over 111 million dollars, MS Dhoni is the second richest cricketer in the world.
Dhoni owns a number of unbeaten records, including the most wicket-keeper catches and T20 victories. MS Dhoni has promoted nearly every other well-known brand, including Reebok, TVS Motors, Red Bus, Sony Bravia, Lays, Amrapali, Snickers, GoDaddy, Colgate, Orient, Gulf Oil, and a slew of others.
1. Sachin Tendulkar Net Worth: $170 Million (₹1090 Crore)
Sachin Ramesh Tendulkar, known as the God of Cricket, is the greatest cricket batter of all time, having scored more than 34,000 runs in international cricket and setting an incredible record of 100 centuries in his international career. He is not only a hero, but also a heavenly character or a superhuman figure in the cricketing world, and is often regarded as the finest player to ever play the game.
Sachin Tendulkar is a brand ambassador for a number of multinational companies, including Pepsi, Luminous, BMW, Adidas, Canon, Phillips, Britannia, VISA, Castrol, and others. When he was named the brand ambassador of MRF tires in 2001, he became the first cricketer to sign a deal for Rs 100 crore.
Tendulkar owns assets worth 520 crores rupees and is the head coach of the Mumbai Indians, the four-time IPL champions.
In India, he is currently attempting to promote and encourage various lesser-known sports. He is a co-owner of the Tamil Thalaivas, a team in the Pro Kabaddi League. Sachin Tendulkar is the Richest Cricketers in the World 2022, according to Forbes.
Top 10 Richest Cricketers in the World 2022 – Newshub360.net
CHECK THIS OUT:
♦  Top 10 Highest Paid Footballers in South Africa And Their Salaries
♦  Top 10 Highest Paid Footballers at Mamelodi Sundowns 2022
♦  Top 10 Highest-Paid Footballers at Kaizer Chiefs [ Billiat is 2nd ]
♦   Top 10 Highest Paid Footballers at Orlando Pirates 2022
♦  Top 10 Richest Football Clubs in South Africa [ Kaizer Chiefs is 2nd]
Credit : www.Newshub360.net