The 12 Best Couples Resorts in Colorado 2023: Searching for a romantic getaway in Colorado that's perfect for lovers?
You'll probably find a lot of results from your search, including some exquisite homes that seem to have been designed specifically for romance.
You're likely to find the ideal choice for a weekend trip or longer break with the one you love, from breathtaking Rocky Mountain views to outdoor experiences, cosy fireplaces, hot tubs, and exquisite cuisine.
12 Best Couples Resorts in Colorado 2023
1. River Stone Resorts & Bear Paw Suites – Estes Park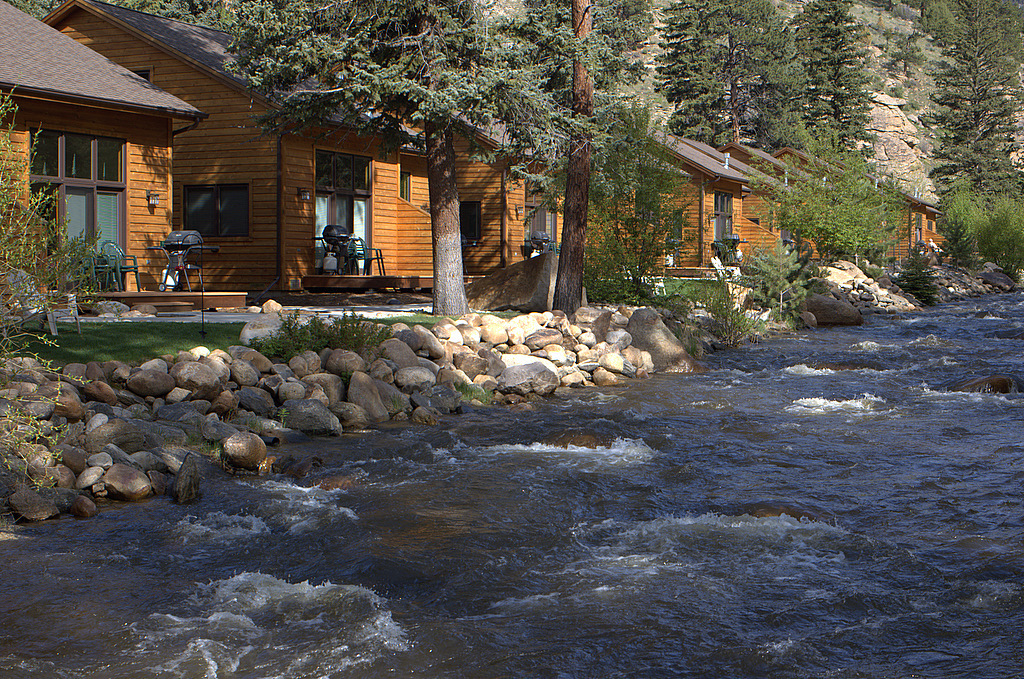 The River Stone Resorts & Bear Paw Suites at Estes Park, the eastern entrance to Rocky Mountain National Park, will envelop you in stunning beauty while providing opulent lodging.
A gas fireplace, an indoor jetted spa tub or an outdoor hot tub, an HDTV with cable, a full kitchen and a gas grill are features shared by all accommodations.
It's the ideal spot to unwind after a day of outdoor activity, which provides everything from horseback riding, fly-fishing, and wildlife viewing to hiking over 355 miles of picturesque trails.
The magnificent dining room at the renowned Stanley Hotel is just one of several nearby alternatives for romantic evenings, and you'll have everything you need to prepare your meals.
Key Amenities:
Gas fireplace, jetted tubs and outdoor hot tubs
Marina with watersports
Located near Rocky Mountain National Park entrance
2. Grand Hyatt Vail – Vail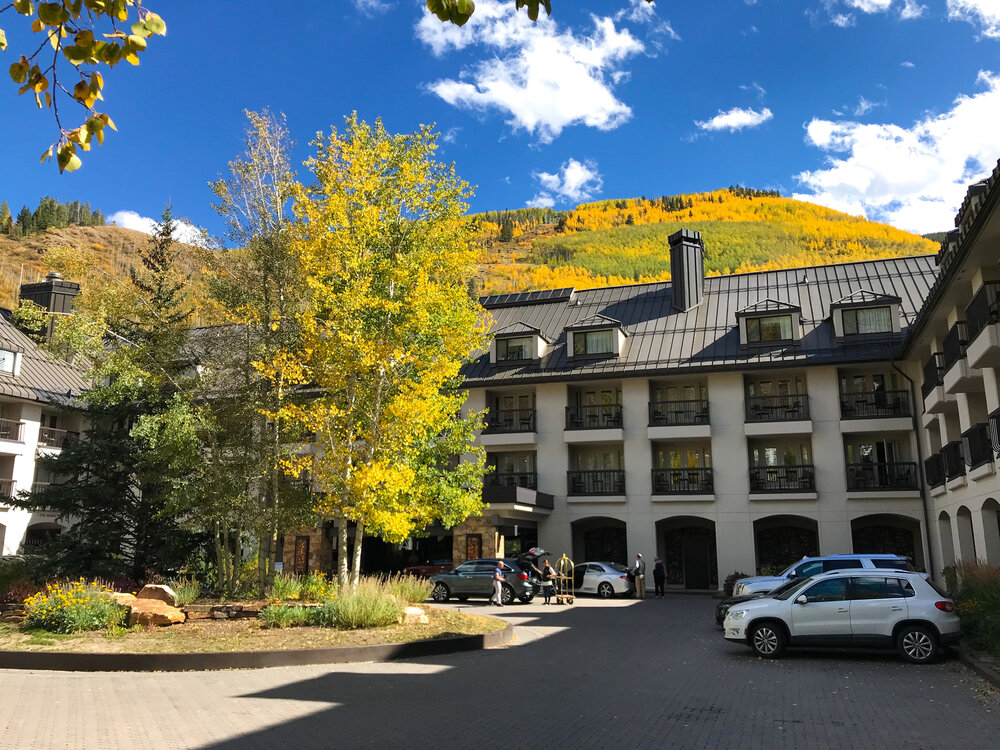 The Grand Hyatt Vail, which is situated in the centre of Vail Valley at the foot of Vail Mountain, is well-liked by honeymooners and wedding parties.
Every season offers a wealth of activities, but the fall is especially beautiful with its profusion of golden hues and accessible bike rentals for leaf-peeping on two wheels.
In the winter, you may spend the day skiing or snowboarding and then come back to rest in the hot tubs or the infinity pool next to the creek.
Live jazz, unique après-ski beverages and create-your-own hot chocolate are just a few of the themed seasonal options.
Candlelit meals are also provided, and the majority of the opulent rooms have balconies or patios in addition to having fireplaces and heated stone flooring in the bathrooms.
Key Amenities:
Creekside infinity pool
Themed seasonal offerings like apres-ski drinks
Rooms with fireplaces, patios or balconies
3. Ritz-Carlton Bachelor Gulch – Beaver Creek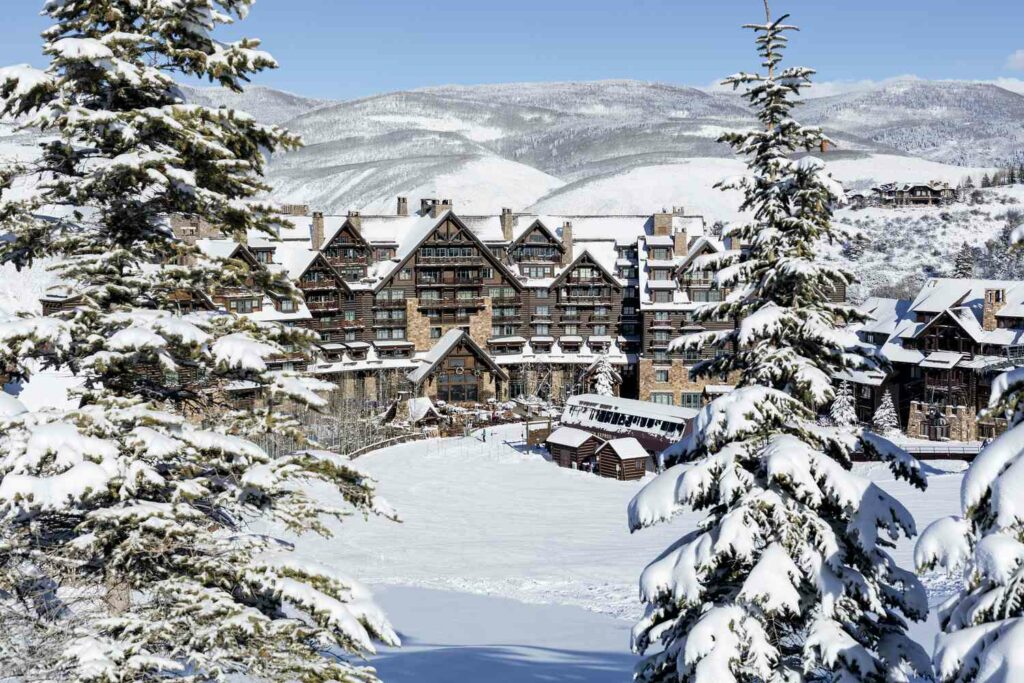 The Ritz-Carlton Bachelor Gulch has everything there is to offer in terms of elegance and romance, and it is built in the traditional national park lodge style.
It dominates Bachelor Gulch Mountain's foothills and offers premium suites with marble baths and soaking tubs.
You might go to the spa at the end of the day to indulge in treatments with regional influences and special features like the rock-lined Grotto.
Buffalo's also offers a variety of eating options and live entertainment.
Key Amenities:
Rooms with soaking tubs
Spa with rock-lined Grotto
Outdoor pool
4. Hotel Jerome – Aspen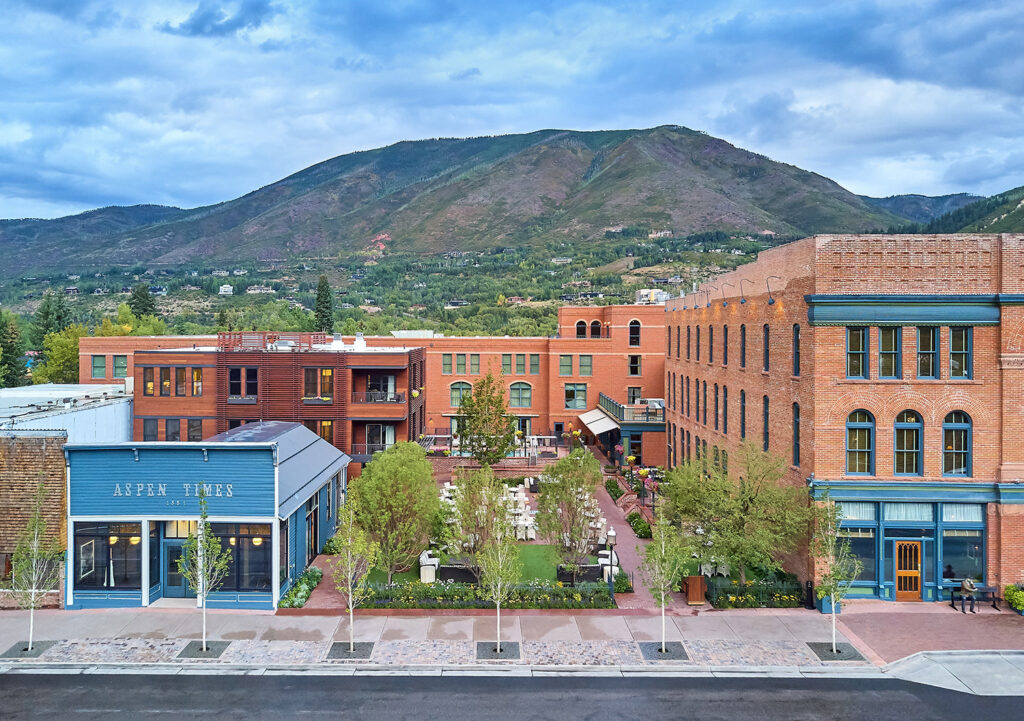 The historic Hotel Jerome in the centre of Aspen has a long history of luring VIPs and famous people with its superb personalised service and subtle elegance.
With spacious rooms that are at least 525 square feet in size and come equipped with TVs, down comforters, espresso makers, and huge baths, this 1889 establishment offers oodles of flavour as well as opulent modern conveniences.
A heated pool, two hot tubs, a luxurious spa with opulent treatments like basalt stone massages and mineral salt invigorating body wraps are also available. Additionally well-regarded are the vibrant bar and on-site café.
Key Amenities:
Historic hotel with large rooms
Heated pool and two hot tubs
Spa with mineral salt invigoration body treatments
5. The St. Regis Resort – Aspen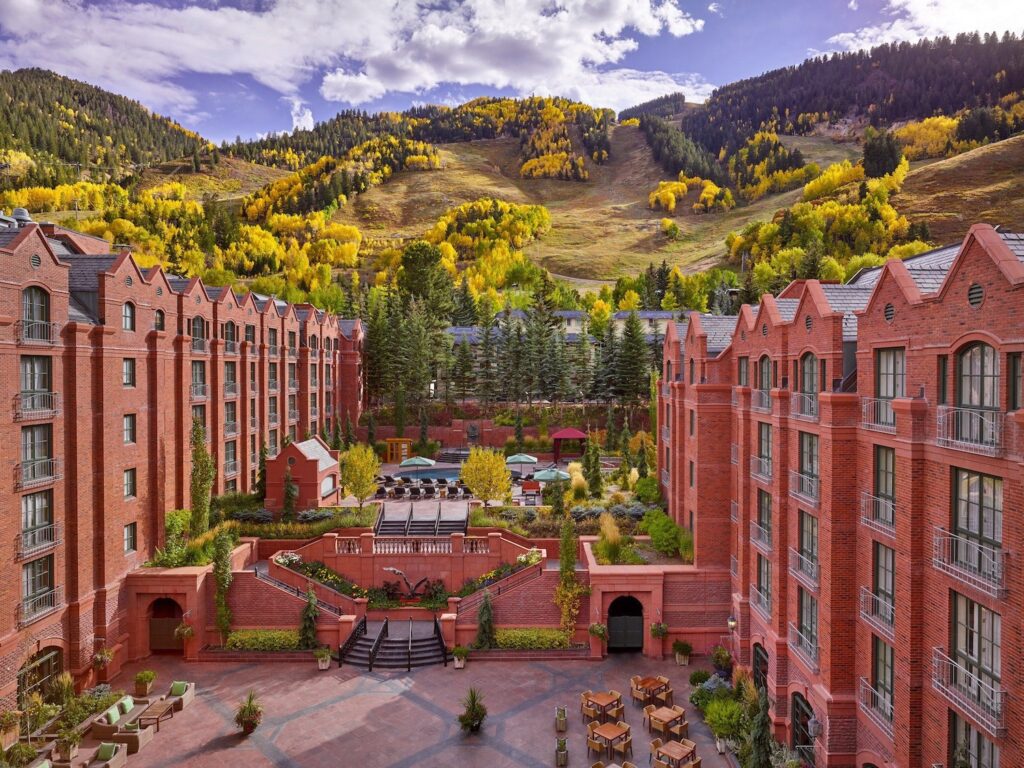 It's challenging to top The St. Regis Resort's combination of regal, castle-like splendour, a staff that will treat you like royalty, and a selection of romantic vacation packages.
No of the season, all the attractions are only a few feet away because it is located at the foot of Aspen Mountain.
Additionally, visitors have the option of receiving spa gift certificates to the Remede Spa, in-room dining, and chocolate-covered strawberries and sparkling wine upon arrival.
The resort offers a fantastic on-site restaurant that serves breakfast, lunch, and dinner and hosts live entertainment at night.
Key Amenities:
Ski access
Heated outdoor pool and hot tub
24-hour St. Regis butler service
6. The Broadmoor Hotel – Colorado Springs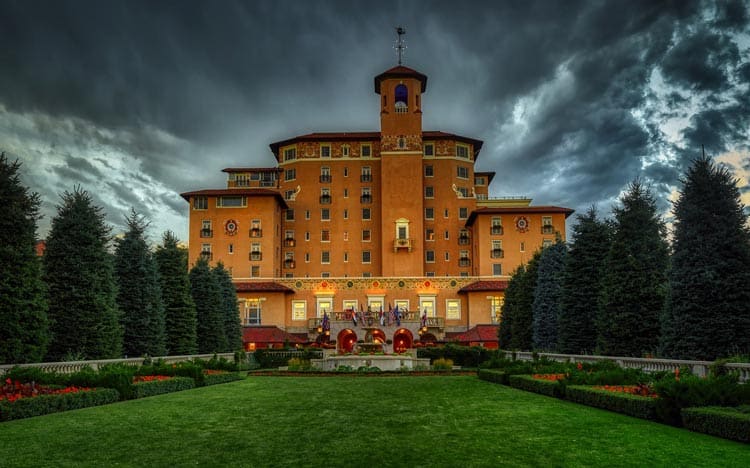 The famed Broadmoor Hotel, which dates back to the late 19th century, is located on the outskirts of Colorado Springs, on Cheyenne Lake.
A romantic meal for two or sparkling champagne and chocolate-covered strawberries at turn-down on your first night are just a couple of the romantic vacation options available for couples.
While there are many outdoor activities nearby, such as horseback riding, hiking, and three championship golf courses, you can also unwind by sipping cocktails by the infinity pool while taking in the stunning views of the lake and the rugged Rockies.
Additionally, there are many dining options and a spa.
Key Amenities:
7. Dunton Hot Springs Resort – Delores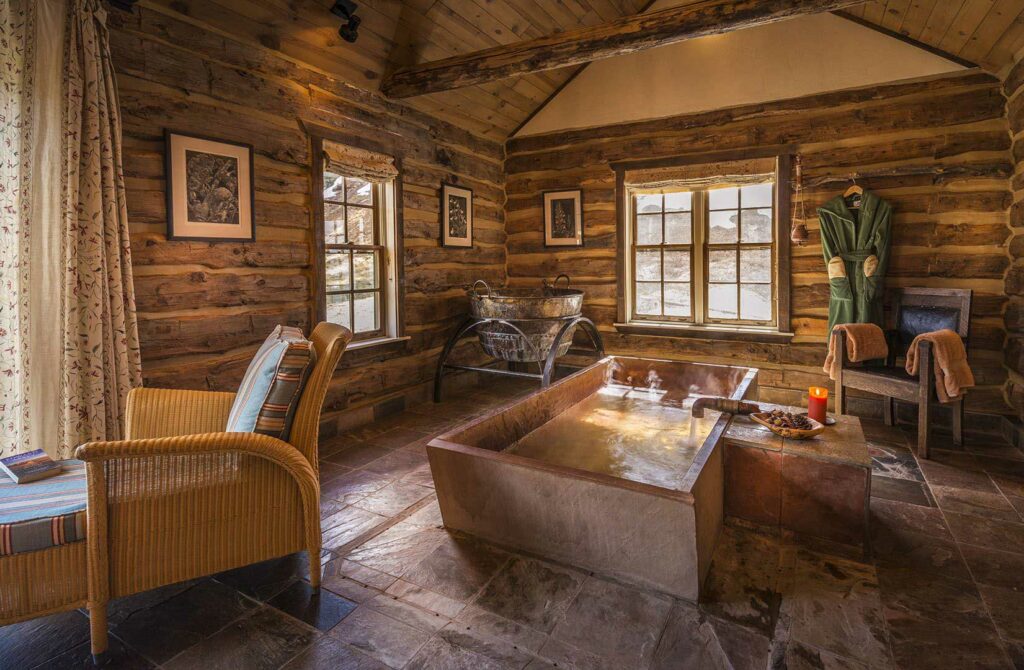 This secluded resort is nestled in a wonderfully restored 19th-century ghost town, replete with its own mineral hot springs, making it the ideal destination for the adventurous romantics who want to experience luxury in a wilderness environment.
It is a five-star hotel with a stunning view of the San Juan Mountain Range, making it the perfect place to escape the hustle and bustle of contemporary life and rekindle your romance.
Numerous kilometres of beautiful hiking, rock climbing, and heli-skiing paths may be found nearby. A spa and a bar with wagon-wheel chandeliers are housed in old structures, and the ring of historic log cabins offers opulent lodging.
Key Amenities:
Mineral hot springs
Historic log cabins in ghost town
Spa and saloon
8. The Peaks Resort & Spa – Telluride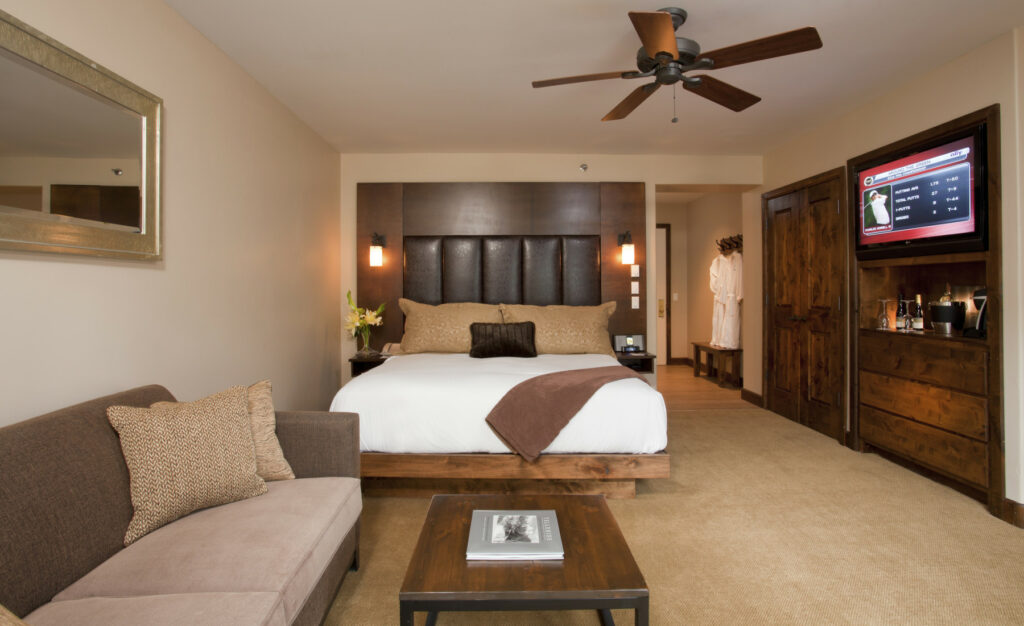 A spectacular environment is provided by Telluride's Peaks Resort & Spa, which is encircled by the breathtaking peaks of the Rocky Mountains.
It's the ideal site to spend your days engaging in outdoor activities like mountain biking, hiking, or skiing in the winter before returning to have a special meal for two.
The resort is especially well-known for its spa, which provides a number of restorative services like hot stone therapy and Jacuzzis with eucalyptus.
Accommodations range from hotel rooms and suites to apartments and penthouses.
Key Amenities:
Spa with eucalyptus-filled Jacuzzis
Rooms, suites, condos and penthouses
Ski-in/ski-out and golf-in/golf-out
9. The Gateway Canyons Resort and Spa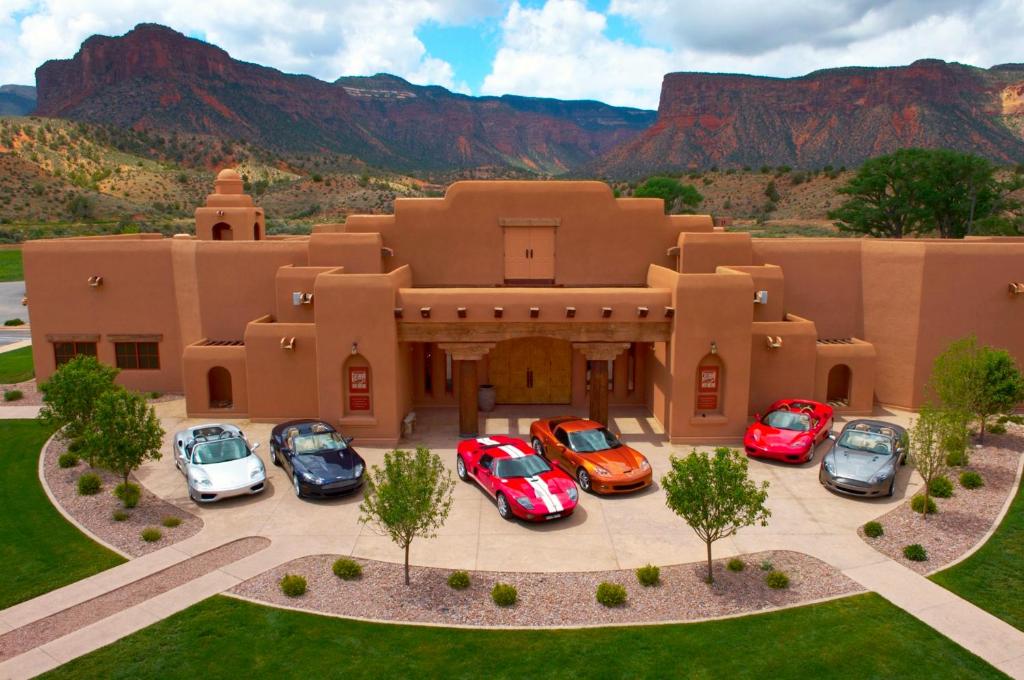 The Discovery Channel's founder founded this resort, which is tucked away in western Colorado's red rock canyons.
It provides an idyllic setting for a romantic getaway, especially for more daring couples who want to go hiking, kayaking, taking Jeep tours, riding horses, fishing, or even looking for dinosaur bones.
The multi-day adventure package includes daily guided riding at the Uncompahgre Plateau's base as well as archery.
The building also has a spa with a range of massage therapies, a pool, a cantina beside the pool and private outside dining.
Key Amenities:
Spa with massages
Pool and poolside cantina
Themed packages for adventurous couples
10. Cheyenne Mountain Resort – Colorado Springs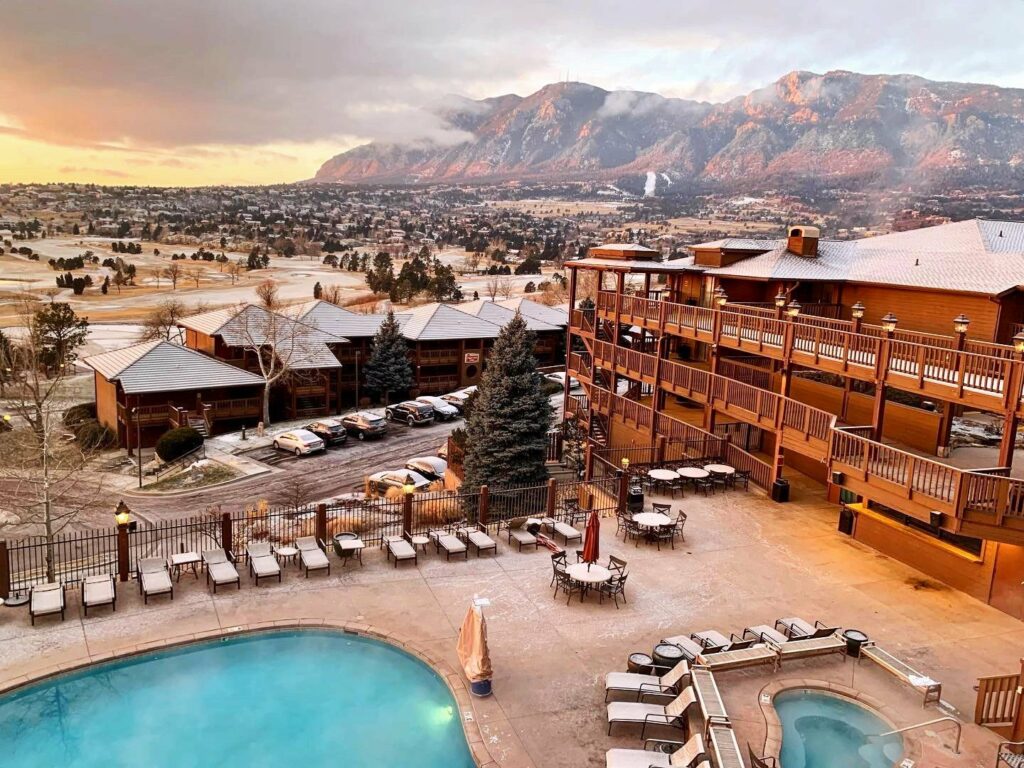 Cheyenne Mountain Resort offers magnificent dining selections, opulent lodging, and spectacular mountain vistas.
Additionally, it offers a variety of romantic getaway packages, some of which may include fresh fruit, champagne, and gourmet cheeses made in the area.
A 35-acre lake for water sports, five indoor and outdoor pools, a spa, an 18-hole golf course, tennis courts, and a fitness centre are just a few of the activities available.
Couples can also reserve a boudoir photo shoot that includes free champagne and savour a romantic supper buffet for two.
Key Amenities:
Romance packages with champagne
Lake with water sports
Indoor/outdoor pools and golf course
11. Sonnenalp Resort of Vail – Vail
In a region where there are many opulent homes, Sonnenalp is frequently rated as the best. All of the rooms and suites in this Bavarian-style lodge have views of either Vail Village or Gore Creek and come equipped with amenities like handmade furnishings, fireplaces, and marble bathrooms with heated floors.
There are numerous leisure opportunities nearby, including the chance to play golf on a private 18-hole course in the Edwards valley's hot climate.
Take advantage of the relaxing spa and a particularly outstanding breakfast buffet. Lederhosen-clad employees will gladly serve the Bavarian Benedict if you specifically request it.
Key Amenities:
Bavarian-style lodge with spa
Private 18-hole golf course
Daily buffet breakfast
12. Mount Princeton Hot Springs Resort – Nathrop
Mount Princeton Hot Springs Resort offers a wide range of activities, all of which are complemented by the breathtaking Rocky Mountain backdrop.
Although there are man-made pools heated by geothermal water, it is most known for its hot springs that are surrounded by their natural, rocky surroundings.
Yoga and fitness courses are also available, and there is a large spa with everything from different kinds of massage to body treatments, facials, acupuncture, and individual soaks like a mud or lavender salt soak.
Enjoy staying in log cabins with covered porches and dining at the superb on-site restaurant, which features cuisine made with fresh, local ingredients.
Key Amenities:
Natural hot springs with pools
Spa with private soaks and yoga classes
Log cabins and covered porches.
12 Best Couples Resorts in Colorado 2023 – Newshub360.net
Related Post

Credit: www.Newshub360.net