Types Of Small Business Insurance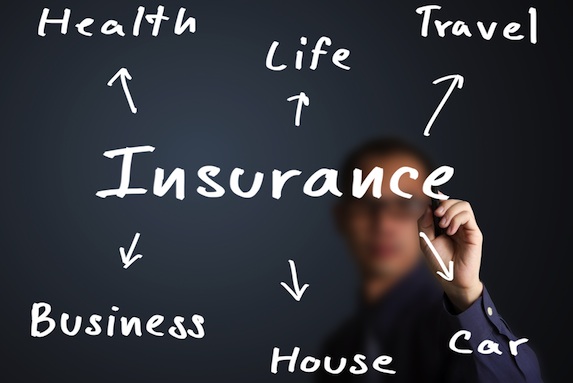 The Types Of Small Business Insurance: Starting a new business is an exciting moment, and you'll want to make sure you get the right small business insurance plans to protect your firm from the expenses of claims, losses, and litigation. Here's a rundown of the most critical insurance coverage for small businesses.
Business Liability Insurance
General liability insurance protects a small firm from claims of property damage and personal harm. If a person's property is harmed while visiting your business, firm, or store, you might be held legally accountable. In addition, if your company is liable for someone's injuries (other than an employee's), general liability insurance will cover their medical costs and lost income.
Reputational loss, advertising injury, and copyright infringement are some of the other claims covered by general liability insurance.
Your small business will be able to preserve financial stability with the aid of a business liability insurance coverage if you are sued by a client or another company. Your legal expenditures, as well as settlements and judgements, are covered under a general liability policy.
Before doing business, financial lenders, landlords, licensing boards, and company clients frequently demand general liability insurance. There are several reasons to prioritize business general liability insurance on your insurance priority list. A certificate of general liability insurance verifies that you are fully insured.
According to Insureon, a general liability insurance coverage costs an average of $42 per month.
Commercial Property Insurance
A commercial property insurance coverage covers your small business's physical location as well as its equipment, computers, and office furnishings. This coverage covers both owned and rented company equipment.
A commercial property insurance coverage covers a lot of what it takes to keep a small business running. Everything is protected, including tools, inventory, supplies, important papers, and company records. Outdoor fittings such as signs and fences are also covered by commercial property insurance.
A commercial property insurance coverage covers any damage to your small business's property caused by risks like lightning, wind, hail, and fire. Theft and vandalism are often covered by commercial property insurance.
The average monthly cost of business property insurance is $63 per month according to Insureon.
Types Of Small Business Insurance
Business Interruption Insurance
A business interruption insurance coverage covers lost income from a small firm if it is forced to shut down temporarily due to a covered loss, such as a lightning strike or a fire. Theft, wind, and falling items are among the other risks covered by business interruption insurance.
If any of these issues occur in your small business, business interruption insurance reimburses you for money lost due to damaged products, missed revenue, and other expenditures such as temporarily relocating the operation.
This is also known as business income insurance.
According to Insureon, business interruption insurance costs between $40 and $130 per month.
A Business Owners Policy
A business owners policy (BOP) combines general liability, commercial property, and business interruption coverage into one policy. It's a cost-effective solution to insure a small business. Separately purchasing the policies will result in greater costs.
How much does a BOP cost? According to Insureon, it costs an average of $53 per month.
According to the Insurance Information Institute, businesses with less than 100 workers and annual revenues of less than $5 million are suitable candidates for a BOP.
Commercial Auto Insurance
Commercial vehicle insurance is required for your small business's automobiles, trucks, and vans.
Any business usage of a car is usually excluded from a personal auto insurance coverage. That's why, if you have a corporate car, truck, or van that you use for work, you should purchase a commercial auto insurance coverage.
Any claims you make for work cars may be refused if you do not have business auto insurance. You'd be on your own to pay for any accidents or other damages.
According to Insureon, the average monthly cost of commercial vehicle insurance is $142.
Employees who rent or use their personal automobiles for work reasons are covered by hired and non-owned auto liability insurance.
If you're renting a car for work or driving your own car for work, you'll need hired non-owned auto liability insurance since any driving you conduct for business won't be covered by your personal insurance policy. This will provide you with the necessary insurance coverage and protect you from a large insurance claim if you are at fault in an accident while driving for business.
Cyber Liability Insurance
A cyber liability insurance coverage can assist cover the expenses of data breaches and cyberattacks. Let's imagine your company's database contains some sensitive client information. Cyber liability insurance will cover the costs if a consumer brings a claim against your organization. Cyber liability insurance will also cover costs such as alerting consumers who have been affected by a data breach and providing free credit monitoring.
According to Insureon, the average cost of cyber liability insurance for small firms is $140 per month.
Errors and Omissions Insurance
Errors and omissions insurance is an excellent fit for your small business if it performs a professional service or gives clients guidance.
Errors and omissions (E&O) insurance covers the costs associated with mistakes you make at work. Professional liability insurance is another name for this type of coverage.
Customers who file a claim against your small business will be compensated by errors and omissions insurance. Misrepresentation, breach of good faith and fair dealing, carelessness, and providing misleading or erroneous advice are examples of these sorts of errors.
It also covers the costs of legal defense, as well as verdicts and settlements.
You'll be on the hook for reimbursing consumers out of pocket and paying for a lawyer if you don't have E&O insurance.
What types of small businesses would benefit from errors and omissions insurance coverage? Here are a few examples:
• Accountants
• Advertising agencies
• Graphic designers
• Interior decorators
• Management and business consultants
• Real estate agents
• Tax preparers
• Technology professionals
• Travel agents
The median cost of errors and omissions insurance is $59 per month, according to Insureon.
Types Of Small Business Insurance
Technology Errors and Omissions Coverage
If you work in the technology industry, you might be able to get an errors and omissions coverage tailored to your industry. Technology mistakes and omission insurance covers legal and other costs incurred by a small technology company as a result of consumer claims.
Types of small business technology professionals that could benefit include:
• Computer consultants
• Internet service providers
• IT contractors
• Software developers
• Website developers
The median cost of technology errors and omissions insurance is about $60 per month, according to Insureon.
Commercial Umbrella Insurance
Commercial umbrella insurance adds an extra layer of protection to your small business's other liability insurance coverage. Commercial umbrella insurance will give additional liability protection if your underlying insurance policy's liability limit has been reached.
A commercial umbrella insurance can be combined with a general liability and commercial auto coverage.
Let's imagine your firm gets sued for $1.2 million, but your commercial liability coverage only covers $500,000. Commercial umbrella insurance would cover the $700,000 gap.
How much coverage you pick and the amount of risk of your business impacts how much you'll pay for an umbrella insurance.
According to Insureon, commercial umbrella insurance costs roughly $40 per month for each $1 million of additional insurance coverage.
Workers Compensation Insurance
If your small business has even one employee, you'll need to get workers compensation insurance. Workers' compensation covers your workers' illnesses and injuries at work, and it's required in most states. Employees are covered by this insurance for medical treatment, lost income, and disability compensation.
According to Insureon, small company clients pay a median monthly premium of $47 for workers compensation insurance.
Other Types of Small Business Insurance
Here are some more forms of insurance that a small business can require.
Directors and officers (D&O) insurance.
The choices made by a company's directors, officers, and board members are covered by this sort of liability insurance coverage. D&O insurance can cover their legal costs if they are sued. Employees, vendors, investors, or consumers, for example, might sue directors and officers for alleged malfeasance in the company's management.
Inland marine insurance.
Inland maritime insurance protects goods, materials, and equipment being moved by truck or rail on land. It will cover the cost of damaged, lost, or stolen items.
Product liability insurance. Product liability insurance protects a corporation from claims and lawsuits alleging that its goods have caused personal harm or property damage. This is an excellent insurance protection to have if you produce a product.
Types Of Small Business Insurance – Newshub360.net