Fast Moving Consumer Goods (FMCG) Companies 2023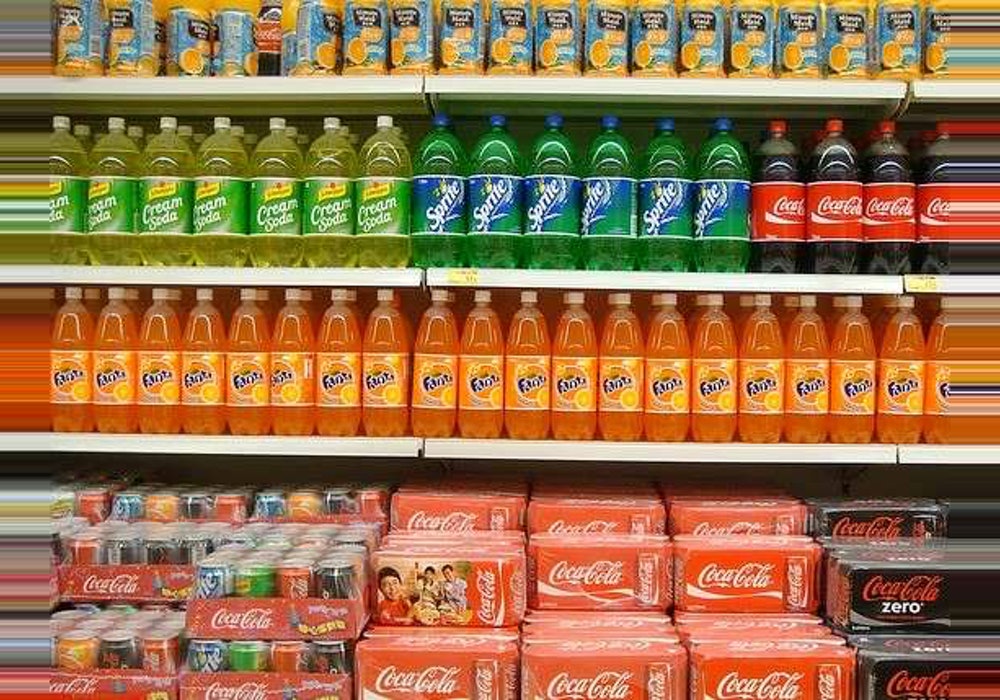 Fast Moving Consumer Goods (FMCG) Companies 2023. Fast-moving consumer goods or FMCG (also known as Consumer Packaged Goods or CPG) are, typically, low-value products with a regular high turnover of product.
Individually they often have a low profit margin – but because of the likelihood of bulk sales, they can be very profitable.
FMCGs are sold in high volumes at low prices and used up rapidly (as opposed to durable goods – such as cars, appliances and furnishings – which are purchased less frequently and expected to last much longer).
Fast Moving Consumer Goods (FMCG) Companies 2023
Fast-moving consumer goods generally carry shorter shelf lives, are bought for everyday consumption and encourage customer loyalty. Thus, companies in this sector trade at high volumes which means vast distribution networks, low-contribution techniques and high stock turnovers are fundamental to their success.
Below we look at the 50 top FMCG companies in the world (based on their market capitalization value). We have listed them in alphabetical order.
List of Fast Moving Consumer Goods (FMCG) Companies 2023
1. Altria Group – Market Cap $106.4bn
A US-based tobacco and cigarette company that includes Philip Morris USA and the Smokeless Tobacco Company. Altria Group also owns John Middleton, Nat Sherman and Nu-Mark, which makes e-vapour products.
2. Anheuser-Busch InBev SA – $164.3bn
A Belgium-based multinational beer-brewing company with over 500 brands across the world.
3. Archer-Daniel-Midland – $24.2bn
With customers in over 170 countries, Archer-Daniel-Midland is one of the world's biggest food- and ingredient-processing companies.
4. British American Tobacco (BAT) – $93.6bn
A global cigarette and tobacco-producing company based in London, and the largest publicly traded tobacco company in the world. BAT is a market leader in over 50 countries and is present in around 180 countries.
5. Brown-Forman Corporation – $24.2bn
Top 50 Global FMCG Companies: A Complete List
A drinks company based in the US. Brown-Forman owns more than 25 brands of wines and spirits.
6. Christian Dior – $83.9bn
Producer of iconic French luxury goods, this is the world's largest luxury group with a strong presence all over the world. The label designs predominantly for women, but also has a Dior Homme division for men and a Dior Baby label.
7. Church & Dwight – $16.6bn
While it manufactures many household items, it is best known for Arm & Hammer, a brand of baking soda-inspired products.
8. Coca-Cola Company – $193.7bn
A manufacturer and retailer of soft drinks, concentrates and syrups. It's best known for its flagship product Coca-Cola, which was invented in 1886 in Atlanta, Georgia. This brand is so iconic that it also sells merchandise with company branding.
9. Colgate-Palmolive – $57.9bn
A worldwide consumer products manufacturer of household, health care and personal care products.
10. Conagra Brands – $11.2bn
A US-based packaged foods company that produces many major brands.
11. Constellation Brands – $32.4bn
A major alcoholic beverages company specialising in the production and distribution of beers, wines and spirits.
12. Diageo – $98.2bn
A UK-based alcoholic beverages company that owns more than 200 brands in 180 countries.
Fast Moving Consumer Goods (FMCG) Companies 2023
13. Estée Lauder Companies – $58.8bn
A US-based global manufacturer of premium skin care, makeup, fragrances and hair care products. It has a massive store and digital presence globally, including a large number of owned brands.
14. Fomento Economico Mexicano – $30.0bn
A beverage and retail company based in Mexico. It runs the largest chain of department stores in Mexico, as well as being the world's biggest independent bottling company for Coca-Cola. It is also a major shareholder in Heineken.
15. Foshan Haitian – $30.5bn
A food and flavourings company with headquarters in China. One of the largest manufacturers of soy sauce in the world.
16. General Mills – $28.4bn
An American food company that manufactures and markets many known brands. Some of the most recognisable brands are Yoplait and Haagen-Dazs.
17. Henkel AG & Company KGaA – $42.2bn
A German company specialising in personal and home care, as well as adhesives. Some of its brands include the popular Schwarzkopf and Persil.
18. Hermès International – $69.9bn
Another massive French fashion house, manufacturing luxury products since 1837. Its main divisions are leather goods, accessories, perfumes and apparel.
19. Hindustan Unilever – $52.5bn
Hindustan Unilever is a leading manufacturer of Dutch and British ownership based in India. It produces a wide range of consumer goods, from food to personal care and cleaning, as well as water purifiers.
20. ITC Limited – $51.0bn
This global enterprise, based in India, owns lucrative brands in consumer goods, paper and packaging manufacturing, agribusiness, hotels and IT.
21. Japan Tobacco (JT) – $45.1bn
A tobacco and cigarette producing company with headquarters in Tokyo, Japan.
22. The J.M. Smucker Company – $12.0bn
American manufacturer of various oils, condiments and drinks, especially fruit-based products. In business for over 100 years.
23. Johnson & Johnson – $366.4bn
A US-based company manufacturing consumer goods, medical devices and equipment, plus pharmaceutical products. Has a substantial presence in more than 60 countries.
Fast Moving Consumer Goods (FMCG) Companies 2023
24. Kao Corporation – $37.8bn
Kao manufactures consumer products related to cosmetics and chemicals. It produces and markets its products globally, with headquarters in Japan.
25. The Kellogg's Company – $18.7bn
A giant of the cereal world for over 100 years, Kellogg's is an American food manufacturing company with global appeal.
26. Kering – $71.5bn
Founded in 1963, Kering is an international luxury group based in Paris, France. It owns multiple luxury goods brands such as Gucci, Yves Saint Laurent, Balenciaga and Alexander McQueen, to name a few.
27. Kerry Group – $18.2bn
Kerry Group is a large food-manufacturing company based in Ireland. It exports over 15,000 foods and ingredients to more than 140 countries worldwide.
28. Kimberly-Clark Corporation – $41.4bn
A US-based global personal care producer of mostly paper-based consumer products.
29. The Kraft Heinz Company – $39.1bn
Afood and non-alcoholic beverage manufacturer with instantly recognisable branded food products.
30. Kweichow Moutai – $146.5bn
A partially publicly traded and partially state-owned business based in China. It specialises in the production and sales of Maotai liquor and various food and beverages. In addition, the company is known for the development of anti-counterfeiting technology and IT products.
31. L'Oréal – $150.8bn
The world's largest cosmetics company, specialising in various products from hair colour to skincare and perfume. It is celebrity endorsed and uses the recognisable catchphrase, 'Because you're worth it'. Its brands are found in over 150 countries.
32. LG H&H – $20.2bn
Manufacturer of cosmetics, household goods and beverages, with headquarters in South Korea.
33. Lindt & Sprungli – $17.7bn
Often known simply as Lindt, this is a Swiss chocolatier founded in 1845. It is famous around the world for the quality of its chocolate truffles and treats.
34. LVMH – $160.3bn
The LVMH group owns 70 brands that manufacture designer luxury products including alcohol, fragrances, makeup, clothing and jewellery.
35. McCormick & Company – $18.5bn
An American food company that manufactures all sorts of spices, seasoning mixes and other products for catering and domestic use.
Fast Moving Consumer Goods (FMCG) Companies 2023
36. Mengniu Dairy – $12.7bn
A dairy products manufacturing company with headquarters in Hong Kong.
37. Mondelēz International – $69.0bn
An American multinational manufacturer of confectionery, food and beverages. It is based in Illinois, with operations all around the world.
38. Monster Beverage Corporation – $32.7bn
A US-based manufacturing company producing non-alcoholic beverages. It is owned by Coca-Cola and produces popular energy drinks.
39. Nestle – $286.2bn
Based in Switzerland, this is the world's largest food and soft drinks company. It owns more than 2,000 brands ranging from global icons to local favourites, and is present in 191 countries.
40. PepsiCo – $162.5bn
An American corporation headquartered in Harrison, New York. It specialises in the manufacturing, marketing and distribution of a variety of snack foods, drinks and various other products. A long-term rival of Coca-Cola, it has managed to thrive alongside it.
41. Pernod Ricard – $48.3bn
Famous worldwide for its Pernod Anise and Ricard Pastis drinks, it is one of the most recognisable French brands in the world.
42. Philip Morris International – $141.2bn
A cigarette and tobacco manufacturing company headquartered in the US. It operates and owns 46 production facilities and provides six of the world's top international brands in more than 180 markets. One of these is the world's biggest cigarette company, Marlboro.
43. Procter & Gamble – $256.3bn
Globally recognised as the top company specialising in home and fabric care, as well as personal care for the whole family. It owns a large number of household names like Gillette, Ariel and Pampers.
44. Reckitt Benckiser Group – $59.7bn
This British multinational produces health and home-based brands as well as hygiene and personal care products. It has 60 different locations in six continents.
45. Shiseido – $27.8bn
The Japanese multinational, Shiseido Company, specialises in personal care, producing everything from fragrances and cosmetics to skin care and hair care products.
46. Tyson Foods – $19.3bn
A food company that processes and markets chicken, mutton and beef. Company headquarters are in Arkansas, USA.
47. Unilever – $154.7bn
One of the largest and most-recognised FMCG companies. On an average day, 2.5 billion people use Unilever products for both personal and home care.
48. WH Group – $14.9bn
China-based meat- and food-processing company with headquarters in Hong Kong.
49. Wilmar International – $15.5bn
Operating since 1991, this is Asia's leading agricultural business group. It is highly placed in the Singapore Exchange, specialising in the processing of various oils and sugar.
50. Yili – $24.2bn
A dairy company producing a variety of milk products with headquarters in Hohhot, China.
List of Fast Moving Companies Goods (FMCG) Companies 2023- Newshub360.net
CHECK THIS OUT :
♦  Top 10 Schools in South Africa That Charge More than R200,000 Fees
♦  Top 10 University Rankings in South Africa Released [Univ of Cape Town is 2nd ]
♦  Top 10 Best High Schools in Durban, 2023 [ Durban High School is 2nd ]
♦  Top 10 Best Private Schools In Johannesburg [ St. Martin's is 3rd ]
♦  Top 10 South African Universities With The Best Academic Performance
♦  Top 10 Best Boarding Schools in Gauteng [ Parktown Boys is 2nd ]
♦  Top 10 Best Girl's High Schools in South Africa [ Durban Girls is 3rd ]
♦  Top 10 SA Female Celebrities With First Class Honours [ University Degrees ]
♦  Top 10 Best High Schools in Johannesburg [ St John's College is 2nd ]
♦  Top 10 Best Primary Schools in Johannesburg [ Melpark School is 2nd ]
Credit : Newshub360.net