What Is Covered by General Liability Insurance?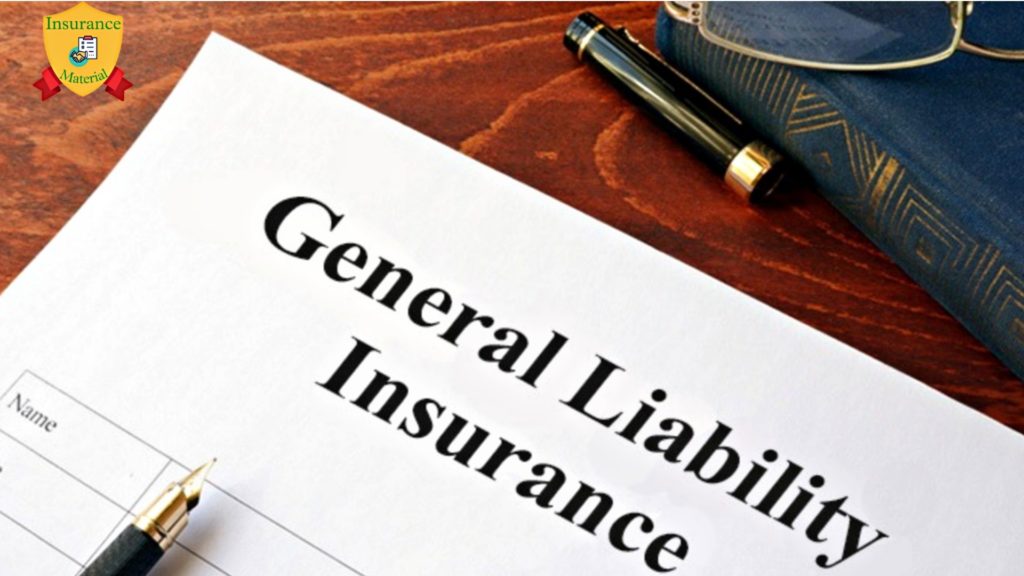 What Is Covered by General Liability Insurance? There are a slew of disasters that can wreak havoc on your finances. A can of white paint, for example, may be spilled over items by one of your employees.
Alternatively, a consumer may be injured after stepping on a rug at your business. You might also face a lawsuit for reputational damage as a result of something you or an employee said.
General liability insurance protects a small firm from such issues (and more). It's an important aspect of the finest small business insurance.
What Is General Liability Insurance and How Does It Work?
General liability insurance safeguards a company against physical injury and property damage claims made by consumers and clients. These claims may arise as a result of your business's products, services, or activities.
You might end up having to pay out of your business's profits or, in the worst-case situation, go bankrupt if you don't have general liability insurance.
General liability insurance is sometimes known as "commercial general liability insurance" or "business liability insurance."
What Is Covered by General Liability Insurance?
General liability insurance safeguards a company against a wide range of claims, including bodily injury, property damage, copyright infringement, reputational harm, and advertising damages.
Bodily injury caused by a business is a common claim. If someone comes to your place of business and is injured, a general liability policy would cover their medical costs. A bodily injury claim could be something as simple as a fall by a customer at a store or office.
Property damage is another common liability claim. Your business may be legally responsible if a person's property is damaged while at your business. Property damage claims could also include damage to a client's home or other property if you are visiting them on business.
Copyright infringement claims come about if you are accused of using someone else's work in your business ad or other business marketing without their permission.
Reputational harm may occur if you said something in a news interview about another company that hurts their business.
Advertising injury can happen if your business defames another person, business owner or company.
Because these sorts of liability lawsuits are common, you'll want to be sure your company is covered with the correct insurance. A slip and fall claim, for example, may cost up to $20,000. According to The Hartford, if you are sued for reputational injury, you might be facing charges of $50,000.
A commercial umbrella insurance coverage is a fantastic method to expand your business liability protection. This adds an extra layer of defense against costly litigation.
What Doesn't Business Liability Insurance Cover?
A business's general liability insurance covers a lot, but it doesn't cover everything.
It doesn't cover business-related auto accidents, employee injuries and illnesses, property damage, professional service blunders, or claims that exceed your policy limit.
For these kinds of liability claims, you'll need different types of business insurance, including:
Employee injuries and illnesses. You

need workers compensation insurance to provide

coverage for employee injuries.
Auto accidents. For auto accidents while doing busines

s, a commercial auto insurance policy

financially protects you if you own the car. A hired or non-owned auto insurance offers protection if you use a personal car or rented car for work.
Professional mistakes.

 An errors and omissions insurance (E&O) policy provi

des coverage if you make mistakes in the course of your work. An E&O policy is sometimes called professional liability insurance.
Theft and damage to your business property. General liability insurance won't cover your business equipment or property against theft or damage. You need a commercial property insurance policy to cover these types of problems.
Intentional acts, such as throwing a computer out the window, are not covered by insurance. And general liability insurance won't cover you or your staff if they commit willful, illegal activities or wrongdoings.
What Kind of General Liability Insurance Do I Need?
According to Insureon, most small companies choose for conventional coverage limits of $1 million per event and a $2 million aggregate policy maximum for their general liability insurance. This type of coverage will cover a single general liability insurance claim up to $1 million, with a total maximum of $2 million for all claims throughout the policy period. A typical insurance period is one year.
Is general liability insurance required by law?
Although business liability insurance isn't required by law, failing to get it exposes your company to a number of charges that might bankrupt it.
How Much Does Business Liability Insurance Cost?
According to Insureon, general liability insurance costs an average of $42 per month. Insureon's small business customers spend less than $25 per month on average for their plans.
The cost of general liability insurance is determined by the size of your company, its industry, its location, and the quantity of coverage you require.
You can control the cost of general liability insurance by selecting the coverage levels that best suit your needs. A business owners policy (BOP) combines general liability and commercial property insurance in a practical and cost-effective method. However, you may get general liability insurance on its own.
The cost of general liability insurance is determined by a number of factors, including:
Your type of business. If your company is a high-risk business, you pay a higher cost for general liability insurance.
The years of experience of your business.
Size, location, condition of your building.
Policy details, such as deductibles and coverage limits.
The insurance claims history for your business.
Who Should Buy General Liability Insurance?
Here are situations where you'd benefit from business liability insurance coverage:
Your business is open to the public or clients or vendors.
You advertise or create marketing materials for your business.
You use social media personally or professionally.
You use third-party locations for business activities.
You need insurance coverage in order to be considered for work contracts.
You have temporary employees.
What Types of Businesses Benefit from Commercial General Liability Insurance?
The types of businesses that typically buy general liability insurance include:
Small business owners
Landscaping companies
IT contractors
Real estate agents
Consultants
Marketing firms
Janitorial services
Artisan contractors
The Risks of Not Having General Liability Insurance
Without general liability insurance, dealing with judgements, legal settlements, and lawyer costs may be exceedingly costly and possibly bankrupt a company. The cost of legal counsel might exceed $100 per hour. According to The Hartford, legal expenses may approach $75,000 if the claim goes to court, and you may need to spend several thousand dollars even if the action is dismissed.
Your company's financial security is jeopardized if you don't have general liability insurance. And if you don't have general liability insurance, you risk losing clients who won't do business with you.
A certificate of insurance is required to demonstrate that you have insurance coverage. An insurance policy's coverage kinds and limitations are listed in this formal document.
What Is Covered by General Liability Insurance? – Newshub360.net