Car Insurance Companies In South Africa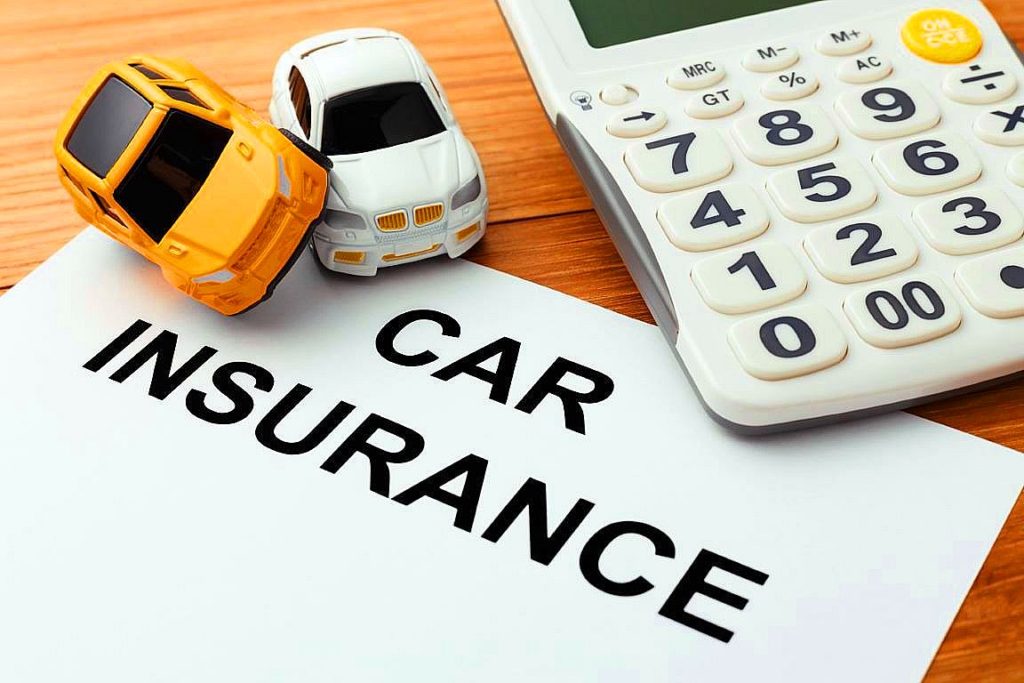 List Of Car Insurance Companies In South Africa. As we analyze the companies that provide automobile insurance in South Africa. Car insurance is a type of insurance that focuses solely on a car or a vehicle. It is known as Motor Vehicle Insurance in some countries. The only difference is in the name, as both names fulfill the same objective and are practically identical.
It is essential to get insurance. This is a contract in which a person or an organization signs a deal or a contract (formally referred to as a policy) in which an institution (referred to as the insurer), such as a bank, an insurance company, or the government, agrees to cover the cost of repairs or replacement of any object. The object is now referred to as the insured item.
List Of Car Insurance Companies In South Africa
Miway

Company Head-office Address: 48 Sterling Rd, Kosmosdal, Centurion, 0157, South Africa
Contact Contact Phone Number: Number:: +27 860 646 464
Fax Number: 0119900001
Company Official Website: https://www.miway.co.za
Discovery Insurance Company

Company Head-office Address: 1 Discovery Place, Sandhurst, Sandton, 2196, South Africa
Contact Phone Number:: +27 860 998 877
Company Official Website: https://www.discovery.co.za
Outsurance Insurance company

Company Head-office Address: 1241 Embankment Rd, Zwartkop, Centurion, 0157, South Africa
Contact Phone Number:: +27 860 060 000
Company Official Website: www.outsurance.co.za
Momentum Insurance Company

Company Head-office Address: 22 Simmonds St, Marshalltown, Johannesburg, 2000, South Africa
Contact Phone Number:: +27 87 742 9440
Company Official Website: https://www.momentum.co.za
iWYZE (by Old Mutual Insure)

Company Head-office Address: St Andrews Rd, Parktown, Johannesburg, 2193, South Africa
Contact Phone Number:: +27 860 633 339
Company Official Website: https://www.oldmutual.co.za
Budget Insurance Company

Company Head-office Address: 1 Telesure Ln, Riverglen, Midrand, 2191, South Africa
Contact Phone Number:: +27 86 100 1917
Company Official Website: https://www.budgetinsurance.co.za
Absa Financial Services Group

Company Head-office Address: 50 Constantia Dr, Constantia Kloof, Roodepoort, 1709, South Africa
Contact Phone Number:: +27 860 109 693
Company Official Website: https://www.absa.co.za
Auto And General Insurance Company

Company Head-office Address: Auto & General Park, Dainfern, 1 Telesure Ln, Riverglen, Midrand, 2191, South Africa
Contact Phone Number:: +27 86 100 0209
Company Official Website: https://www.autogen.co.za
Santam Insurance Company

Cape Town, South Africa ·
+27 21 915 7000
Company Official Website: https://www.santam.co.za
Prime Meridian Direct Insurance Company

Company Head-office Address: Prime Meridian House, Bryanston Gate, 170 Curzon Road, Bryanston, Johannesburg, 2021, South Africa
Contact Phone Number:: +27 11 745 7800
Company Official Website: https://prime.co.za
FNB Insurance Company

Company Head-office Address: 3rd Floor, FNB Building, Corner Cradock and Tyrwhitt Avenues, Rosebank, 2196.
Company Official Website: https://www.fnb.co.za
Standard Bank Investment Group

Company Head-office Address: 9th Floor Standard Bank Centre 5 Simmonds Street Johannesburg Gauteng 2001. South Africa.
Company Official Phone: 0860 123 000
Company Official Website: https://www.standardbank.com
Old Mutual Insurance Company

Company Head-office Address: Cape Town, South Africa ·
Company Phone Number: +27 21 509 9111
Company Official Website: https://www.oldmutual.com
Dial Direct Insurance Company

Company Head-office Address: Auto & General Park, Dainfern, 1 Telesure Ln, Riverglen, Midrand, 2191, South Africa
Contact Phone Number:: +27 86 155 5580
Company Official Website: https://www.dialdirect.co.za
Mutual And Federal Insurance Company

Company Head-office Address: 75 Helen Joseph St, Johannesburg, 2001, South Africa
Contact Phone Number:: +27 11 374 2571
Company Official Website: www.oldmutual.co.za/Mutual-Federal/Zero_Excess
First For Women

Company Head-office Address: Auto & General Park, Dainfern, 1 Telesure Ln, Riverglen, Midrand, 2191, South Africa
Contact Phone Number:: +27 86 100 3328
Company Official Website: https://www.firstforwomen.co.za
Automobile Association (AA)

Company Head office Address: Durban, South Africa
+27 31 201 5244
Company Official Website: https://www.aa.co.za
Affinity Insurance Company

Company Head-office Address: 1 Dingler St, Rynfield, Benoni, 1514, South Africa
Contact Phone Number:: +27 86 111 0033
Company Official Website: https://www.affinityhealth.co.za
Indwe Insurance

Company Head-office Address: Pamodzi House 5 Willowbrook Close Melrose North 2196
Email Company Head-office Address: BFN@indwe.co.za
Company Official Website: https://www.indwe.co.za
Alexander Forbes

Company Head-office Address: 115 West St, Sandton, Johannesburg, 2196, South Africa
Contact Phone Number:: +27 11 269 0000
Company Official Website: https://www.alexanderforbes.co.za
Nedbank Group

Company Head-office Address: 94 High St, Grahamstown, 6139, South Africa
Contact Phone Number:: +27 46 603 2900
Company Official Website: https://www.nedbank.co.za
King Price

Company Head-office Address: Menlyn Corporate Park, Block A 175 Corobay Avenue Waterkloof Glen, Ext 11, Pretoria, 0081, South Africa
Contact Phone Number:: +27 860 505 050
Company Official Website: https://www.kingprice.co.za
Regent Insurance Company

Company Head-office Address: 146 Boeing Rd E, Bedfordview, Edenvale, 1609, South Africa
Contact Phone Number:: +27 11 879 5000
Sanlam Insurance

Company Official Address: Johannesburg, South Africa ·
Company Official Phone: +27 11 359 7700
Company Official Website: www.sanlam.co.za
Virgin Group

Company Head-office Address: 00, Sandton, 2146, South Africa
Contact Phone Number:: +27 11 595 0895
Company Official Website: https://virginmoney.co.za
Virseker Insurance

Company Head-office Address: Auto & General Park, Dainfern, 1 Telesure Ln, Riverglen, Midrand, 2191, South Africa.
Company Official Website: https://www.virseker.co.za
Unity Insurance Company

Company Head-office Address: Auto & General Park, 1 Telesure Ln, Riverglen, Midrand, 2191, South Africa
Contact Phone Number:: +27 860 103 939
Company Official Website: https://www.unity.co.za
Anderson Financial Services

Company Head-office Address: 5A Dover St, Ferndale, Randburg, 2195, South Africa
Company Official Website: https://insurance.co.za
WesBank Financial Services

Company Head-office Address: Portside, 21st Floor, FNB Building, Buitengracht Street & Hans Strijdom Avenue, Cape Town, 8001, South Africa
Contact Phone Number:: +27 21 401 9500
Company Official Website: https://www.wesbank.co.za
Woolworths Financial Services

Company Official Website: https://www.woolworths.co.za
Infinity Insurance Company

Company Head-office Address: Upper Grayston Office Park, Block F, 2nd Floor 152 Ann Crescent, Simba, Strathavon, Johannesburg, 2031, South Africa
Contact Phone Number:: +27 11 718 1200
Company Official Website: https://www.infinitiafrica.com
Liberty Insurance Company

Company Head-office Address: 3rd Floor, Liberty Building, Century Blvd, Century City, Cape Town, 7441, South Africa
Contact Phone Number:: +27 860 456 789
Company Official Website: https://www.liberty.co.za
Oakhurst Insurance Company

Company Head-office Address: 127 York St, George Central, George, 6530, South Africa
Contact Phone Number:: +27 86 100 1041
Company Official Website: https://oakhurstins.co.za
Western National Insurance

Company Head-office Address: The Edge, Tygerfalls Office and Residential Park, 3 Howick Close, Stellenbosch University, Bellville, 7536, South Africa
Contact Phone Number:: +27 21 914 0290
Company Official Website: https://www.westnat.com
Aon Insurance Group

Company Head-office Address: 6 Morris Street, Crowther House Cathedral Square George 6529. South Africa,
TeleContact Phone Number:: 044 – 802 3500.
Company Official Website: https://aon.co.za
Zurich Insurance Group

Company Head-office Address: 21 Cascades Cres, Chase Valley Downs, Pietermaritzburg, 3201, South Africa
Contact Phone Number:: +27 33 347 8500
Company Official Website: https://www.zurich.com
Sau Insurance Company

Company Head-office Address: Bond Street Business Park, Cnr Kent Road, and Bond St, Ferndale, Randburg, 2194, South Africa
Contact Phone Number:: +27 11 777 7200
Company Official Website: www.sauonline.co.za
Amsure Insurance Company

Company Head-office Address: Auto & General Park, Dainfern, 1 Telesure Ln, Riverglen, Midrand, 2191, South Africa
Contact Phone Number:: +27 86 100 0209
Company Official Website: https://www.amway.co.za
PSG Financial Services

Company Official Website: https://www.psg.co.za
Some Other car insurance companies in South Africa are listed below:
Winchester
Unison
Warwick
New National
Quicksure
Prosper
Lloyds
Amway
Frank
Capitec
Car Insurance Companies In South Africa – Newshub360.net
CHECK THIS OUT :
♦  High Schools in Durban, 2023 [ Durban High School is 2nd ]
♦  Private Schools In Johannesburg [ St. Martin's is 3rd ]
♦  South African Universities With The Best Academic Performance
♦  Best High Schools in Johannesburg [ St John's College is 2nd ]
Credit : Newshub360.net