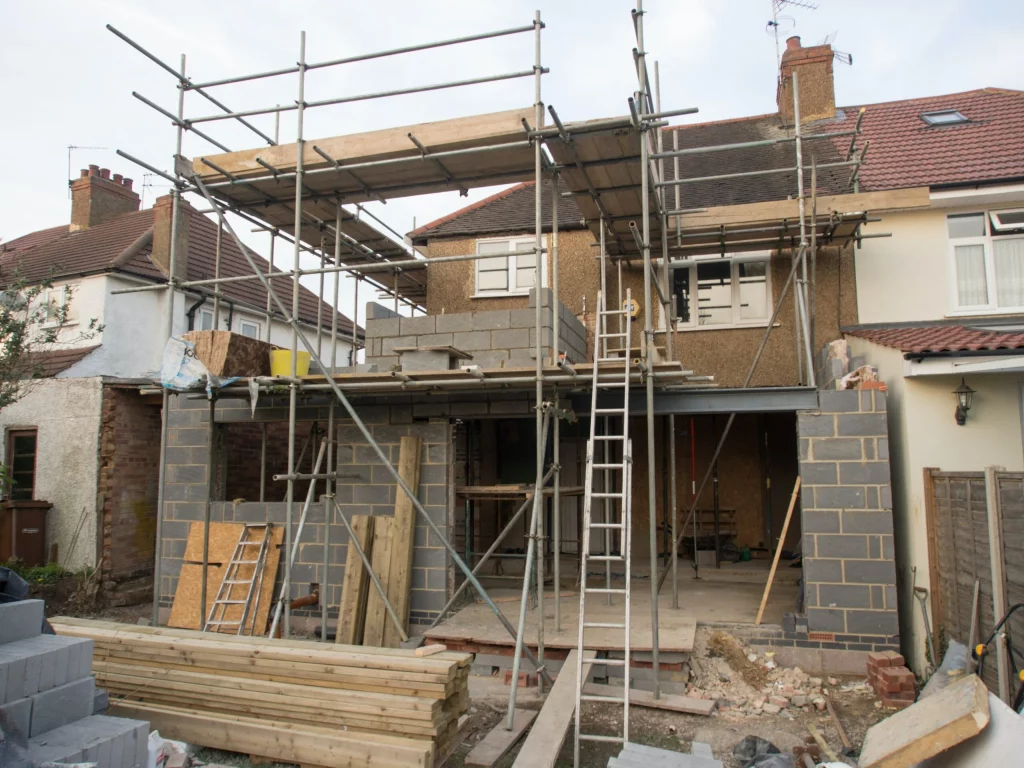 Cheapest Ways To Build A House In South Africa 2023: Everyone has the dream of having their own house so that they may have the privacy and sense of security that comes along with it, but when they think about the costs of doing so, many people give up on that dream.
If only they knew about all of the affordable options to build a house in South Africa, which would allow them to turn the goal of homeownership into a reality without necessarily going into debt or breaking the bank, perhaps they would have a different point of view.
These days, houses that are economical and minimalist in design are really gaining popularity, and a growing percentage of the younger population is beginning to embrace the minimalist lifestyle.
It is unclear at this point if this is only a passing trend or if it is a development that is here to stay; nonetheless, the numerous advantages that come with it continue to be emphasized.
The many people who have seen minimalist homes on the internet or who have heard about the possibility of owning cheaply built homes will find information about possible cheap building options that they can explore in the following paragraphs.
These paragraphs contain information about possible inexpensive building options that you can probe.
Cheapest Ways To Build A House In South Africa
1. Build a Small House
If you want to reduce the amount of money you spend on your construction project, one of the most important things to think about is the size of your home.
Be sure that your construction project is modest enough to cut costs, but that it is also spacious enough to accommodate the demands of your family.
You would be astonished at how much money you may save by simply eliminating a few square meters from the floor design of your building.
2. Choose Straightforward Designs
A home built with cost in mind has to be uncomplicated. You may save a significant amount of money by opting for a design that is less complicated, one that is uncomplicated and basic, and one that is simple to construct rather than one that features arches, shapes, and other architectural aesthetics.
If you are skilled in gardening as well as interior decoration, you may give your home that "wow" factor by decorating it with flowers and plants that are contained within pots.
3. Buy Readily Surveyed Land
When you prepare a piece of land for construction, it may sometimes end up eating up a significant portion of your financial resources.
Therefore, if you are looking for the cheapest available ways to build a house in South Africa, you should survey the property, level it out by adding sand to reduce water-logging and unevenness, and clear the land of any trees or shrubs.
All of these things might take money out of your wallet, and when the time comes to start building, you might realize that you are short on cash.
4. Use Cheap Building Materials
Instead of the more conventional usage of cement blocks, you may construct using any variety of other affordable building materials.
Many of these construction materials might be considered to be waste from industrial processes; in addition, they are easily accessible and cost far less than the price of building blocks. The following is a list of low-cost building materials that you may use to construct your own house if you so want.
Prefab materials
Although it is unknown where prefabricated structures originated, there is documentary evidence indicating that this type of structure was in use in the United States around one hundred years ago.
It would appear that people are gravitating back toward choosing this alternative. The materials have already been manufactured, and the future homeowner has to do nothing more than assemble the prefabricated building materials on the site that has been prepared for construction.
The choice results in lower costs due to the utilization of standard, readily available, and inexpensive materials, as well as the industrial processing of those components. You only need to place your order, and then it will be brought to you.
Concrete slabs
Concrete slabs are a surprise low-cost building material, especially when mass-produced with the goal of being fitted together as a building. Although concrete slabs are robust and hard, they are also very cheap.
Imagine them as gigantic Lego bricks that, when assembled in the right way, may form homes that are not just basic and long-lasting but also habitable. One may also consider them an upgrade on the prefabricated building materials that were discussed before in this paragraph.
Stone
Stone overlay is one of the most resistant, long-lasting, naturally occurring, and inexpensive building materials that a person may use in their construction projects.
This has been done ever since the beginning of the evolution of man. On the other hand, we stand by our assertion that constructing homes out of stone will require a great deal more labor than any of the other materials that we have described above.
Old shipping containers
In South Africa, one of the cheapest methods for building a home is to make use of recycled shipping containers.
When you go to a busy port and see so many containers line the area, you can't help but question whether or not these containers won't one day squeeze out our living space.
In fact, they are doing just so, and in a fantastic way! You can't help but be amazed by the inventiveness of man when you see some of the extraordinary homes that have been constructed from old shipping containers.
Not to mention the fact that they are not only easy to use but also highly long-lasting, cost-effective, and uncomplicated.
The reuse of old shipping containers is creating new business opportunities; for example, some architects, designers, and entrepreneurs are developing and selling pre-made homes that are constructed from cargo containers. You only need to pay for it, and then it will be brought to wherever you are.
Traditional red brick
Although westerners assert that they were the ones who invented the red clay brick as a construction material, this assertion might be debated.
For a very long time, red bricks have been the preferred material for home building in Africa. This is one of the most affordable and common forms of building material you will ever come across. It is extracted from the ground and shaped by hand.
However, if you want to build with bricks nowadays, you should choose the red bricks that were manufactured industrially since they have been toughened by the process of heat.
The use of red bricks in the construction of your house not only gives it an elegant and majestic appearance but also helps to keep the interior temperature more balanced.
Corrugated metal
It has been used on the roofs of homes for well over a hundred years, which is one reason why corrugated metal is becoming increasingly popular as a building material.
Although in the past it was more or less considered a material that was better suited to creating business facilities and workshops, many individuals use it now days for making their own hoses as well.
It doesn't matter whether the houses still have an industrial design or feel; as long as you and your wife are happy with the decision, you should go forward with it.
Bamboo
Since the time of our ancestors, bamboo has been utilized as a cost-effective building material. It appears that in current times, the Japanese are the ones who have learned to appreciate its longevity as well as its aesthetic features, which is what ultimately led to it being brought back into fashion.
Because bamboo is a natural material that is durable over time, you might be amazed to learn about all of the innovative and eye-catching new designs that can be constructed with bamboo.
Reclaimed timber
Did you know that the majority of the lumber that is used for industrial purposes, including the conveyance of goods, is manufactured from specially chosen wood that is resistant to being damaged by pests?
Why throw away such high-quality wood when you can use it to construct a sturdy house for you and your loved ones to live in? Therefore, the use of reclaimed timber in the building of homes in South Africa is a cost-effective option.
You have the option of painting the reclaimed wood or simply living with it in its natural state to get the look that you want for your home when using reclaimed wood.
It is important not to overlook how long-lasting this construction material can be; it may be more stable than the majority of other building materials, and it is not susceptible to damage from insects. This building material is lightweight while still being durable and reliable.
Industrial iron
Industrial Iron is a type of scrap metal that was formerly employed in the construction industry but has since been phased out in favor of more modern materials.
Especially if you are not experienced in metal works or engineering, you may still require the assistance of a welder in order to cut it and form it into the desired shape, despite the fact that this is an exceptionally strong and long-lasting building material.
Conclusion: Cheapest Ways To Build A House In South Africa
There is a wide selection of low-cost construction materials available to pick from; nevertheless, the success of your project will mostly depend on how open you are to new concepts and how much knowledge you are ready to absorb.
The requirement to get rid of industrial materials that are no longer needed is the inspiration for many of these different architectural designs. As a result, they are cheap and easily accessible.
However, the availability of manpower to really assist you in carrying out the building work is an important consideration to make; the outcomes may be underwhelming if the personnel do not do a good job of carrying out their duties.
4 Cheapest Ways To Build A House In South Africa 2023 – Newshub360.net
CHECK THIS OUT:
♦  Top 10 Highest Paid Footballers in South Africa 2023
♦  Top 10 Highest Paid Footballers at Mamelodi Sundowns 2023
♦  Top 10 Highest-Paid Footballers at Kaizer Chiefs [ Billiat is 2nd ]
♦   Top 10 Highest Paid Footballers at Orlando Pirates 2023
♦  Top 10 South African Footballers Who Went Broke After Retirement
♦  Top 10 Richest Football Club Owners in South Africa [ Motsepe is 2nd]
♦  Top 10 Most Expensive High Schools in South Africa and Their Fees
♦  Top 10 Richest Football Clubs in South Africa [ Kaizer Chiefs is 2nd]
Credit :www.Newshub360.net