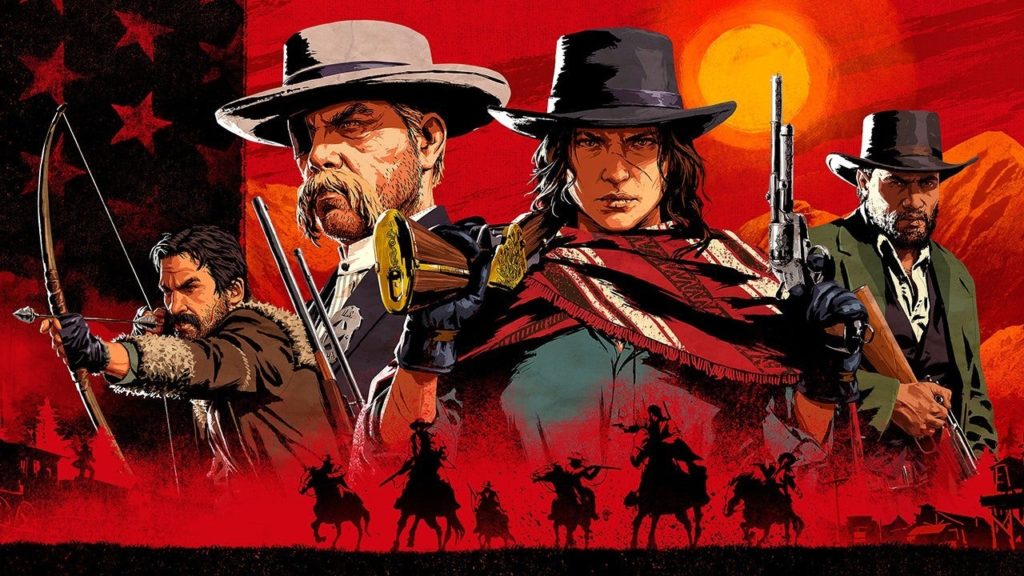 The Top 30 Best Online Games in The World 2023: As the world continues to struggle under the weight of a global pandemic, it appears that the best online games in the world are more important than ever.
These best online games allow us to connect with friends as well as like-minded strangers from the comfort of our own desk or sofa. But, with so many games now offering online multiplayer, how can you know which one is the best to play with friends? That's where we come in, because we've compiled a list of the top 30 online games that will keep you entertained.
First and foremost, some ground rules. For a game to be considered for inclusion on our list of the best online games in the world, it must have a significant online component. As a result, while Uncharted 4 includes online multiplayer, it is not a substantial enough portion of the game to warrant inclusion. Second, the number of players can fluctuate, but we're excluding the best MMORPGs from this list because they have their own, separate list of the best MMORPGs.
The rest of the time, anything goes, from competitive multiplayer shooters to cooperative narrative games. Here is a list of the 30 best online games in the world available right now that you can enjoy.
See also our list of best games for more online fun, but working together!
30. Dead by Daylight
Back when asymmetrical multiplayer games were all the rage (remember Evolve?), a smart developer wondered: what if we recreated classic slasher films, with a team of defenseless teens and one, unstoppable killer? The result is Dead by Daylight, which is basically Friday the 13th: The Game (if, you know, that wasn't also its own game already). But where Friday the 13th focuses solely on Jason Voorhees, Dead by Daylight has a wide variety of murderers, ranging from original creations to familiar foes such as Michael Myers, Freddy Krueger, and the Jigsaw Killer. Not for the faint of heart, this one. Its one of the Best Online Games in The World.
29. PUBG
PlayerUnknown's Battlegrounds, or PUBG for short, helped kickstart the battle royale craze, popularizing some of its most foundational rules such as the shrinking safe zone, large map, and 100-player setup. While other battle royale games have gone for a cartoonish aesthetic, PUBG remains grounded in realism (or at least as realistic as a 100-person deathmatch with exploding cars and sometimes-wonky physics can be). Expect bullet drop and one-shot kills.
28. Tetris 99
What in the name of all that tessellates is a free-to-play Tetris game doing on this list? You may well ask that – but if you do, you almost certainly haven't played Tetris 99, one of the most tense, frantic multiplayer games of recent years. The concept is genius: it's basically Tetris Battle Royale, and every two lines you clear are sent to one of your 99 competitors, either at random, to those closest to death, to players currently attacking you or to those nearest to victory.
It's a completely original take on a game that first debuted nearly 40 years ago, and it's free if you buy a Nintendo Online pass (which you should definitely do, if only to play the other Switch games on this list).
27. Red Dead Online
Red Dead Redemption 2 is a masterpiece. Its multiplayer portion, Red Dead Online, hasn't quite captured the same audience as its Grand Theft Auto 5 equivalent (see number 18), but it's still a hootin', hollerin' good time. You can do everything you can in the expansive singleplayer campaign, such as hunting, holding up stagecoaches and getting a shave in the back of a saloon, but multiplayer brings with it unique activities. There's a fully-fledged story to play through, pop-up events, races and team-based competitive showdowns. Round up some friends and gallop in.
26. Counter-Strike: Global Offensive
There's a reason Counter-Strike has stuck around for as long as it has. A fast and hyper-lethal portrayal of modern military engagements, Counter-Strike: Global Offensive (or just CS:GO for short) is all about being quick on the draw and an even quicker thinker. Tactics and teamwork will win the day here, as you set forth to eliminate other players or engage in more objective-focused modes such as disarming a bomb.
25. Overcooked 2
Developer: Ghost Town Games
Format(s): PC, PS4, Xbox One, Nintendo Switch
How much do you value your friends? That's the question you need to ask yourself before you fire up Overcooked 2, because this game will absolutely test the limits of your camaraderie. As in the first game, you and several other players take on the role of chef in some of the least plausible kitchens ever concocted. Think you can cook on an iceberg? How about while speeding down the highway? You'll need to be fast, accurate, and coordinated with your teammates to make your customers happy, so try not to lose your head.
24. Diablo 3
So many games, from Torchlight to Path of Exile, owe their existence to the Diablo series, and the grandfather of the hack-and-slash genre is still very much alive and kicking. Diablo 3 is eight years old, but its crunchy, flashy combat still feels as responsive as anything else we've played. It's addictive in single player, but even better when you play in a party of online adventurers with complementary skills. Its one of the Best Online Games in The World.
Each player gets their own loot drops so you don't have to fight over legendary items, but you can share everything you pick up between your friends, which makes it easier than ever to build up screen-wiping builds. Its seven classes offer completely new mechanics to master, and it's worth playing through the campaign with every one of them. Just make sure you bump up the difficulty from what you'd use solo, because you and your crew will soon be tearing through demons at a frightening pace.
Check This Out : 10 Best Soccer Games On PC 2023 [UPDATED]
23. Phasmaphobia
There are many horror games out there, but very few of them can truly capture a sense of dread when playing with others online. Phasmophobia approaches the genre with simplicity: a group of up to four people head to houses, schools, and even a prison to investigate paranormal activities. Your sole objective is to observe and document on what's happening, following a checklist of tasks that reward you with more money whilst employing a variety of tools to get the job done.
But it's incredibly tense. Ghosts can be as scary when you can see them as when they're hiding in plain sight, flickering with light switches, throwing objects to the air, or even sneaking up on you to leave you out of commission for the rest of the session. This terrifying experience has the potential to creep on you even after you think you've seen it all, and the fact that it's still in Early Access means it will only become better from now on. Its one of the Best Online Games in The World.
22. Portal 2
If Portal was the perfect bitesize puzzle game, Portal 2 is the full, delicious meal. In online co-op, you and a friend solve mind-bending puzzles using portals while chuckling along to narration from GLaDOS, the eternal Portal frenemy. Having four portals between you means Valve had to make the challenges harder than usual, and trust us, they're tricky. You'll really have to rack your brains and coordinate timings as you hit switches, leap off edges, and bounce off brightly-coloured strips of gel. The game is split into themed areas, each flipping the formula in a fresh way. It's a marvel of a co-op game, and works perfectly online
21. Risk of Rain 2
You might have skipped on the first Risk of Rain when it came out back in 2013, but the sequel is bigger and flashier, whilst retaining what made the original so special, in quite the literal way. The change from 2D to a full 3D perspective was surprising, but translates the frantic action of the very peculiar roguelike perfectly. Up to four (or just solo) players can band together to defeat wave after wave of enemies by choosing from a set of unique characters, each with their own weapons and abilities. As you progress through the levels you gain currency to exchange for items, and that's where the magic of Risk of Rain 2. Its one of the Best Online Games in The World.
If you ever wondered what it would feel to be a hybrid between a plant and a robot that can crawl on the floor with its roots as it shoots seeds simultaneously, or a rather standard commando who progressively becomes faster and more agile with the right items, then this is the game for you. Thanks to its procedurally generated nature and engaging "one more game" nature, it's a must to have at hand for long co-op nights with friends online.
Best Online Games in The World 2023
20. League of Legends
At one point the most popular game in the world, League of Legends helped kick off the MOBA craze, and continues to excel by constantly testing and experimenting with new ideas. Though there is the standard 5v5, three-lane map, there's also a two-lane 3v3 map, a single-lane map where players are randomly assigned champions, and special limited-time events that throw up surprises. The vast range of characters (more than 130!) means you're certain to find one that suits your playstyle. And if you get bored of one, just switch to another.
19. Spellbreak
Warframe started as a relatively simple online hack-'n'-slasher, but has since blossomed into a galaxy-spanning action-adventure with an embarrassment of riches for players to dig into, all for free. You play as a Tenno – a space-ninja-wizard, or halfway between a Guyver and a Jedi, if you prefer – and it's your mission to rid the universe of an oppressive regime of bad guys.
While that hardly sounds original, it's the smooth-as-butter combat, the fluid movement and exciting visual flourishes that help Warframe stand out. Developer Digital Extremes is also very good at communicating with its fans, which has led to a supportive playerbase. You should become one of them.
18. GTA Online
It's technically a mode in GTA 5 rather than a game itself, but GTA Online deserves to be recognized as its own beast. It's an illicit playground for you to live out a fantasy life of a supercriminal. In real life you might be a mild-mannered accountant, teacher, fast food worker, or doctor, but GTA Online lets you complete dangerous heists, illegal operations, and expensive (and ill-gotten) luxuries. All the things that would land you in jail in the real world, basically.
17. Path of Exile
If you've been looking for an alternative to Diablo 3 or the Torchlight series, or better yet, on the lookout for a new ever-expansive experience that is also free to play, Path of Exile is the game for you. It's rare to see ARPGs, especially live-service ones, lasting for so many years, and developer Grinding Gear Games has been feeding into its online ecosystem with several updates ever since launch. Its one of the Best Online Games in The World.
With the choice to play either standard and take your time with the game, or dive into the seasonal updates called Leagues to tackle challenges, there's no shortage of variety. We do recommend looking for builds beforehand if you're going for a more serious playthrough, but if not, just jumping in and taking part of events with people online will set you on the right path automatically.
16. Forza Horizon 4
If we had to recommend one racing game to play right now, it's the colourful, extravagant Forza Horizon 4. It can be played offline, but it's basically a perennially-online racer, and you'll see other players zoom around the map in souped-up motors. A racing year is split into seasons, each affecting track conditions and showing the British countryside landscapes in a stunning new light. We recommend getting the first year over with as quickly as possible, because then the online play really opens up, with races and challenges littering the map. You can join impromptu convoys with friends or strangers, and half the fun lies in skidding around tight corners outside the events.
15. Super Smash Bros. Ultimate
Super Smash Bros. Ultimate plays like the greatest hits of a legendary series. It takes old levels and characters and makes them feel fresh again, with snappy animations and visuals that look better than ever. Online, you can create a private room with your friends and settle decade-long debates about who's the better Smash player, or test your skills against strangers, building your Global Smash Power (a hell of a name) and taking on all comers. It's the most polished version of Smash you can play, and with more than 70 characters to choose from, there's a hero for every playstyle.
14. Divinity: Original Sin 2
Divinity: Original Sin 2 is quite possibly the best RPG of all time, and it's even better with friends. You get Larian's wonderful writing and fantasy storytelling layered on top of an intuitive, tactical battle system. Fights are turn-based, and coordination paramount. By combining abilities, weapons, spells and elements, you can outsmart your opponent and create fight-winning combos. Interesting multi-part quests hide behind every door and around every corner, and the world of Rivellon is full of memorable characters. Its one of the Best Online Games in The World.
13. Call of Duty: Warzone
2019's Call of Duty: Modern Warfare was a solid if unspectacular entry to the series, but its popularity has been eclipsed by the more recent Call of Duty: Warzone, a standalone battle royale mode. It's not a wholesale reinvention of the genre, but it's the most ambitious, original spin on the well-trodden formula yet. Instead of 100 players, it's 150 players. Rather than solely focusing on killing players for loot, you can complete objective-based contracts dotted around the map, which net you cash to spend on better gear. And, in our favorite feature, your first death sends you to the Gulag, where you can win a 1v1 gunfight to parachute back down to earth. Warzone has a slower, sneakier solo mode plus a three-player team mode, and both are brilliant.
12. Rocket League
Nobody foresaw just how big Rocket League was going to be – after all, RC cars playing football (soccer, if you insist) isn't the catchiest hook. But as soon as you pick up the controller and launch yourself through the air at a giant ball, while other toy cars zip around you, you'll immediately realise why so many fans are obsessed. Matches are quick and rewards are doled out generously, making it easy to lose hours as you lie to yourself: "Just one more match." Its one of the Best Online Games in The World.
11. Animal Crossing: New Horizons
For many players, Animal Crossing: New Horizons has kept hope and joy alive during the coronavirus pandemic. It's a wholesome, charming life sim about catching butterflies, trading turnips and decorating your home. You can play the entire thing solo, but you'd be missing out. You can visit friends' islands to browse their shops, fish their ponds and mingle with their visitors, and walking around a new island seeing how your buddies have laid out their new hometown is endlessly relaxing. Make sure you name other players your "best friends" if you want them to get the most out of your island.
Best Online Games in The World 2023
10. Final Fantasy 14
MMOs haven't gone anywhere – they've just narratively expanded in their own ways, growing denser and more complex without compromising the social aspects that one can expect from the genre. Final Fantasy 14 is a breathing testament of this, setting itself apart as one of the most interesting titles in the series, and for good reason. The expansions not only focused on adding more content as per usual, but also brand new storylines and areas to explore.
If you've been waiting for a chance to jump into it, this might be the ideal time. The free trial version includes not only the base experience, called A Realm Reborn (which has been reworked to be more welcoming to new players), but also the first expansion, Heavensward. There are no time restrictions and you won't have to subscribe until over dozens of hours, with the possibility of levelling up jobs up to level 60 as well, which work as specialist character classes that impact your playstyles drastically. Its one of the Best Online Games in The World.
9. Mario Kart 8 Deluxe
Is it the best Mario Kart ever? Anyone who grew up on Mario Kart 64 might think not, but Mario Kart 8 Deluxe, an enhanced edition of the Wii U racing game, is certainly the best online Mario Kart to date. Connecting with up to 11 friends or internet randoms, you can play the Grand Prix, VS Race, and Battle modes over WiFi. If you thought matching up against the CPU was thrilling, wait until you pip a real-life opponent to pole position (and if you thought losing to AI racers was heartbreaking, wait until you get blue shelled just before the finish line and have to watch a player-controlled Bowser drift pass).
8. Fall Guys
It's impossible to talk about online games without mentioning Fall Guys, one of the most inventive and welcoming battle royale experiences out there. Instead of focusing on combat or reaching specific objectives, developer Mediatonic threw all of that away and instead chose a more light breeze route. Dozens of players still compete with each other, sure, but they do so in obstacle-filled courses that can be as funny as frustrating, but never tiring.
Fall Guys works best when you're gathered with friends in a group, but it's also engaging when on your own, slowly learning the obstacle courses and trying to reach first place to grab that ever elusive crown. With a friendly aesthetic and a fast learning curve, it's one of those games we can recommend to anyone.
7. Fortnite
Developer: Epic Games
Format(s): PC, PS4, Xbox One, Nintendo Switch, iOS, Android
Fortnite. Is. Everywhere. It's everything. Everyone's heard of it. With good reason, because it's just really, really fun. Yes, it's a battle royale game with all the trimmings: 100 players dropped into a large map, an ever-shrinking safe zone, and one player left standing.
But Fortnite is also a crafting game, where the best players aren't just those who can shoot straight, but those who can build mega-structures and fortresses in a few button presses. Its seasonal structure adds exciting new mechanics every few months, giving players added incentive to come back and check things out.
It's also extremely accessible, being free to play and available on pretty much every device. So yeah, Fortnite is everywhere, including on this list.
6. Monster Hunter World
Grindy? Yes. Confusing? Definitely. But once you've got into your stride, Monster Hunter World is one of the most rewarding action games around, and playing with friends makes finding and crafting the best gear all the more satisfying.
Combat is the star here. You track monsters through a dense, gorgeous world, before facing them in fights to the death. Enemies are smart, agile, and react realistically to your actions, but if you coordinate as a team, you'll bring even the nastiest of beasts down. A constant sense of progression, and a flood of new items, stops the grind becoming overwhelming.
5. Minecraft
All this death and killing – wouldn't it be nice if there was a game all about being constructive and creative while fostering a sense of community and cooperation? Well, that's exactly what Minecraft is.
Don't let the simple graphics fool you: Minecraft is a complex beast of a survival game, where you'll need to harvest resources in order to tame the wilderness and make a home.
Or, just drop into the free build mode and construct whatever you can imagine; players have already made everything from King's Landing to functioning computers. And yeah, you can do all this alone, but where's the fun in that?
4. Apex Legends
Apex Legends was a bombshell of a release; an unannounced sensation that changed the way we thought about battle royales.
Teams of threes could communicate seamlessly without a headset, using a 'ping' system to flag up items, tag enemies and suggest regrouping locations. It still feels like the best co-operative battle royale, with class abilities that combine to lethal effect – pop Bloodhound's smoke grenade to obscure your enemy's vision while Bloodhound tracks them through the fog, for instance.
If you haven't played it in a while, it's time you jumped back in to see how the maps have changed.
3. Sea of Thieves
Sail the seven seas in the best pirate sim around. Sea of Thieves casts you and your friends as a crew of scallywags, and the open-ended structure leaves you free to roam the ocean. You might take on quests for factions, ferrying goods between ports.
You might gather treasure maps and go digging for loot. You might just mess around on deck, each playing a jolly tune on one of many instruments. Or, if you're feeling brave, you might load up your cannons, climb the mast, and use your spyglass to search for other crews to sink. Just make sure you don't run into a Kraken. Those things will tear your boat to shreds.
2. Among Us
If Zoom calls started to feel outdated for you, Among Us might be the perfect alternative to catch up with friends and family.
That is, if the scenario of up to 10 people being locked in the same airship with one or more hidden imposters doesn't frighten anyone. This concept sounds fairly simple on paper, but it takes a lot of skill to either survive, or be a great liar when it comes down to deciding who might be the culprit.
Developer InnerSloth LLC was planning to come up with a brand new sequel, but instead will be focusing on the same version as ever, adding new maps, cosmetics, and refining what has made Among Us one of the most surprising titles of 2020, which will surely follow through in the coming years as well.
1. Destiny 2
Bungie's not-quite-an-MMO Destiny 2 has hit a few snags over the years, but ever since 2018's Destiny 2: Forsaken expansion, things have been looking up, and 2019's generous free-to-play offering Destiny 2: New Light brought in a bunch of new players.
There's so much you can do with friends in Destiny 2: farming for that next piece of awesome gear; mixing it up in the Crucible for some PvP; or learning the ins and outs of the latest uber-challenging Raid. At the core of all this is Bungie's excellent gunplay, which just feels so. Damn. Satisfying.
30 Best Online Games in The World 2023- Newshub360.net
CHECK THIS OUT:
♦  Top 10 Highest Paid Footballers in South Africa And Their Salaries
♦  Top 10 Highest Paid Footballers at Mamelodi Sundowns 2023
♦  Top 10 Highest-Paid Footballers at Kaizer Chiefs [ Billiat is 2nd ]
♦   Top 10 Highest Paid Footballers at Orlando Pirates 2023
♦  Top 10 Richest Football Clubs in South Africa [ Kaizer Chiefs is 2nd]
Credit : www.Newshub360.net