Top 10 Best Schools in Cairo, Egypt
Best Schools in Cairo, Egypt. To help you on your quest of giving your little ones the best education, we've put together a list of the top 10 schools in Cairo, Egypt.
Egypt has long been regarded as an education hub across North Africa and the Middle East. In recent times, the Egyptian government has been investing more in public education while moving away from a centralized system to give individual institutions more freedom and autonomy. While public schools in Egypt continue on their transitional phase, private international schools remain as the leading category.
Cairo has the highest concentration of international schools in the country featuring incredible educational standards and world-class facilities. The capital is the center of commerce, healthcare, and politics. With that comes the largest expat community in Egypt. The top schools in Cairo are situated in affluent areas such as New Cairo, Maadi, and Sheikh Zayed City among others.
Top 10 Best Schools in Cairo, Egypt
Our 2023 ranking of Cairo's top 10 schools is designed to give parents an impartial recommendation based on a number of criteria such as but not limited to; history and experience, academic achievements and exam results, teaching quality, student behaviour and discipline, parent reviews, safety and security levels, campus and facilities, extra-curricular activities and value for money.
Our ranking is revisited on an annual basis and updated according to the results of our evaluation. We also take into consideration how each school is addressing recent developments and current affairs. For example, our most recent study includes an investigation into the precautions schools are taking to keep students and staff safe during the COVID-19 pandemic.
Top 10 Best Schools in Cairo, Egypt
10.
The International School of Choueifat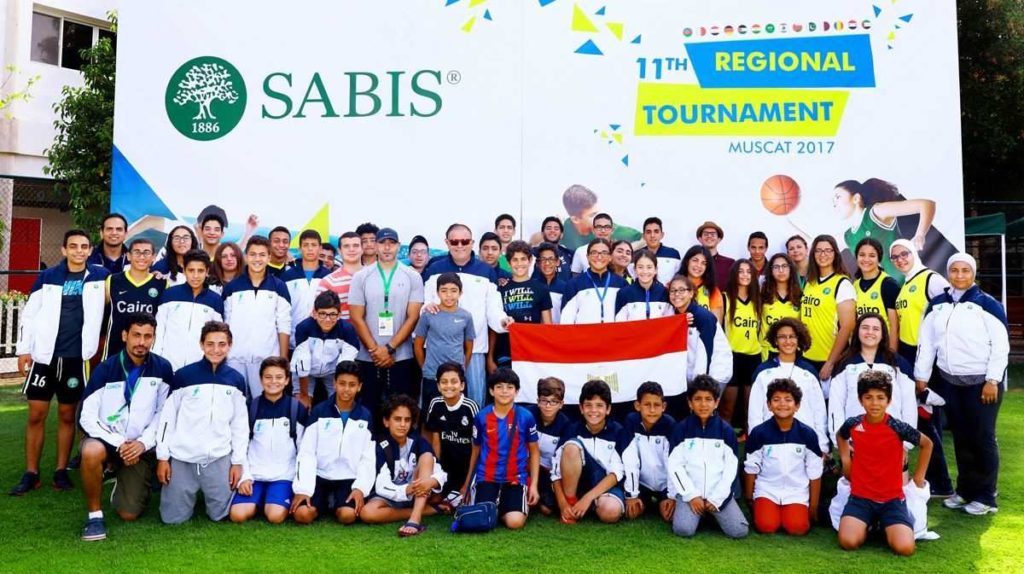 Along with AISE, Choueifat is one of the top schools in Cairo with two campuses. One is situated in the 5th Settlement in the east, while the western campus is in 6th of October City.
Choueifat is part of the SABIS Network of schools, which is essentially a global education network that can trace its roots back to 1886 when the International School of Choueifat was founded in the village of Choueifat, a suburb of Beirut.
Academic standards are high and delivered in a well-structured manner developed by years of experience by SABIS. Many parents will be pleased to learn that Choueifat adheres to a non-selective admission policy. The school is praised for its facilities which include indoor swimming pools, IT and science labs, over-sized libraries, and a 600-seat theatre.
Curriculum: IGCSE/GCSE
Where: 5th Settlement, New Cairo & 6th of October City
Contact: +201006069004/1, Website (5th Settlement), Website (6th of October)
9.
AISE – American International School in Egypt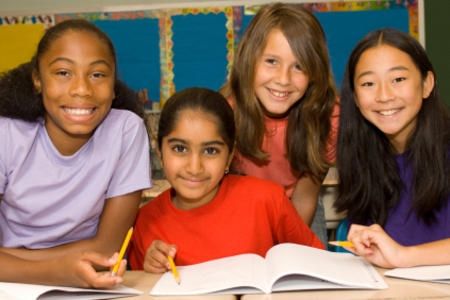 Two campuses, one in the 5th Settlement, one in Sheikh Zayed, makes AISE one of the most accessible, high-quality schools in Cairo. The students are challenged with a holistic and comprehensive American curriculum, giving them the opportunity to study at universities in the USA and beyond.
Parents will be happy to hear that AISE offers the renowned IB Diploma but we doubt students will be as excited about that news. Facilities are nothing short of state-of-the-art when compared to the rest of the schools in Cairo. Unfortunately, behaviour and discipline have been points of concern for AISE in the past.
But it seems as though the school has taken the correct steps to rid itself of this somewhat reputation-denting problem. Today, AISE offers its students all they need for a balanced and superior American-style education, putting the school well on par with CAC in many regards.
Curriculum: IB Diploma
Where: 5th Settlement & Sheikh Zayed City
Contact: +20226188400, Website (5th Settlement), Website (Sheikh Zayed City)
8.
MES – Modern English School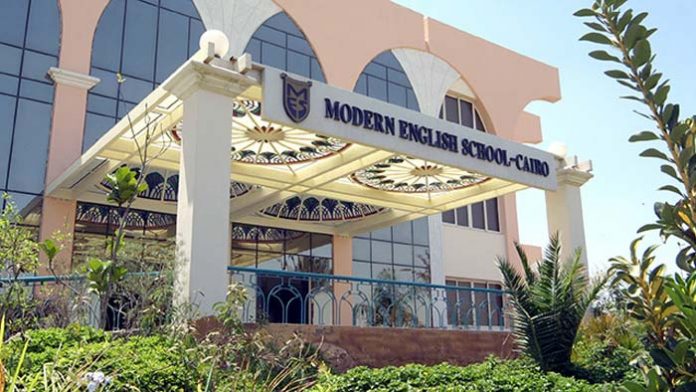 MES is one of the few schools in Cairo that offer its students the option to choose between the British and American curricula at secondary school. Children that pick the British path will end up with IGCSE and A Level certificates, whilst the American route culminates with the AP exams and a high school Diploma. Alternatively, braver students can opt for the daunting IB Diploma during their final two years. MES' curricular choice offers flexibility and convenience. But they do not compromise on the quality of education, even with its 2-in-1 feature.
Curriculum: IGCSE, A Levels, Advanced Placement (AP), IB Diploma
Where: 5th Settlement, New Cairo
Contact: +20226189600
7.
BISC – The British International School, Cairo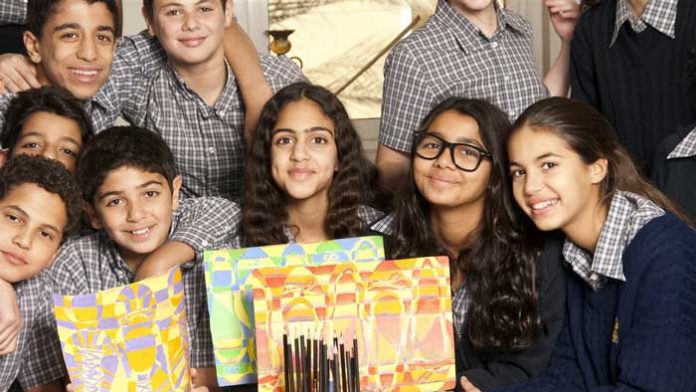 BISC is one of the oldest private international schools in Cairo known for its academic performance that rivals the very best schools, not just in the Middle East but the entire world. BISC is noted for a reputation of excellence based on the legacy of their former campus in Zamalek. Whilst their standards have dropped ever so slightly since their move to a new mega-campus in west Cairo, they are still regarded as one of the best schools in Cairo.
Curriculum: IB Diploma, BTEC in Business, IGCSE, GCSE
Where: Cairo-Alex Road, Beverly Hills
Contact: +20238270444
6.
NCBIS – New Cairo British International School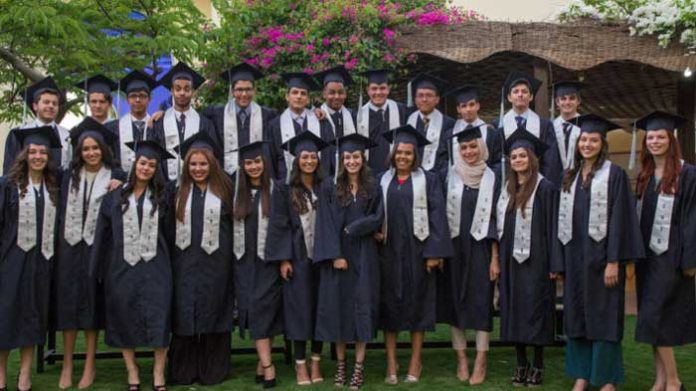 NCBIS is another brilliant international school that follows the British curriculum. The campus is situated in the east of Cairo, providing students with an exceptional learning environment. Academically, the school consistently performs very well thanks to a motivated student body, and the school's ability to recruit top teachers from around the world.
Curriculum: IB Diploma, IGCSE, GCSE
Where: 5th Settlement, New Cairo
Contact: +20227582881
5.
MBIS – Maadi British International School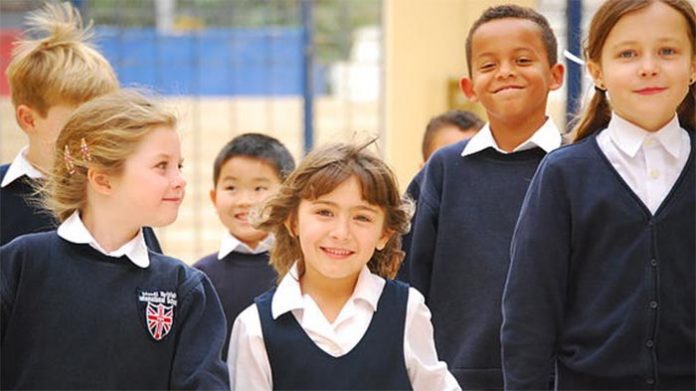 MBIS is one of the most well-established and successful schools in Cairo, offering a first-class education to tiny expats from 40 nationalities. And when we say tiny, we mean it, as this school caters to children aged 2 to 13 years. The teaching staff is predominantly British and the class sizes are small giving your children the attention they deserve. As for the campus, it's well maintained, safe and secure. Staying true to their British nature, MBIS encourages its students to explore and question everything.
Where: Maadi
Contact: +200227058671
4.
DEO Kairo – Deutsche Evangelische Oberschule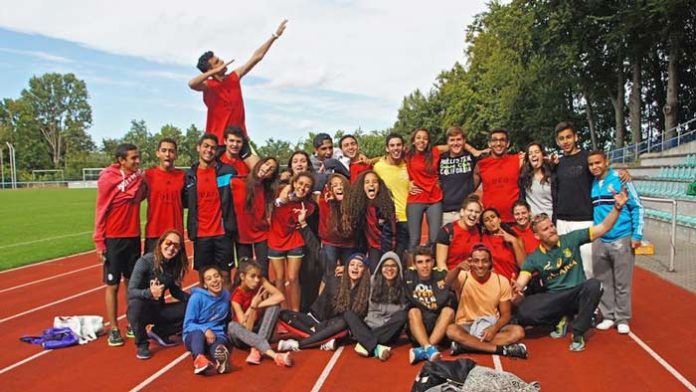 DEO is arguably the best German school in Cairo. The school was founded back in 1873 by the Protestant congregation of Cairo. Their graduates include the Sawiris brothers, Amr Hamzawy, Aida El Ayoubi and Mohamed El Sawy. Today, DEO's students continue to honour the school's rich history with excellent academic results. The parents we spoke to couldn't be happier with the decision of sending their children to DEO.
Curriculum: German Abitur
Where: Dokki
Contact: +20237481645
3.
CAC – Cairo American College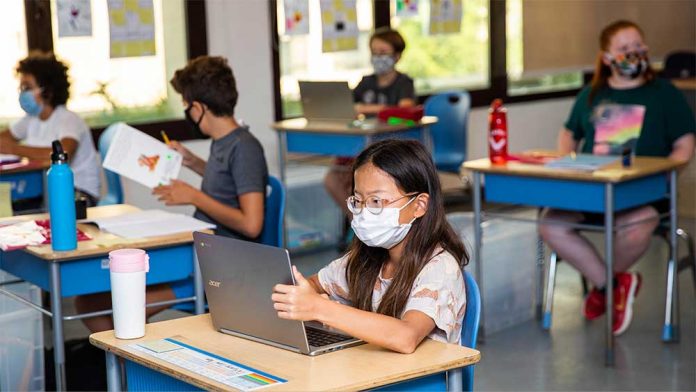 Cairo American College (CAC) is an independent co-educational school offering an unrivalled American education from prekindergarten all the way up to grade 12. CAC is situated in Maadi—a peaceful Cairo district and a favourite among expats. With a history of success spanning more than 75 years, CAC is well and truly one of the best American international schools not only in Egypt but also in the Middle East. The majority of CAC teachers are experienced, enthusiastic and caring. They are approachable and always ready to take time out of their busy schedules for their students. CAC continues to be one of the few schools in Egypt to give equal importance to both academics and athletics.
Curriculum: IB Diploma, SAT, ACT
Where: Maadi
Contact: +20227555555, Website
2.
MET – Metropolitan School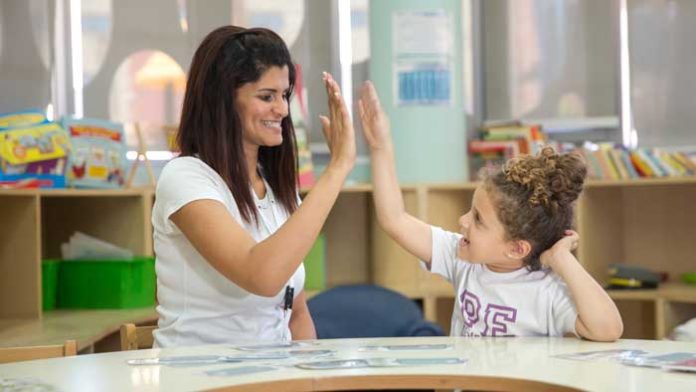 Metropolitan School may be one of the younger schools in Egypt but that didn't stop them from earning a spot on our list. This brilliant school in New Cairo scored magnificent results in all of our inspection criteria. The campus is spacious, secure, well-maintained, and absolutely spotless. Most of the teachers are foreigners brought in to apply western education standards – and we're not complaining! The teachers we interviewed oozed with knowledge and experience. Our undercover observations proved that they treat the children with care and respect, while keeping them engaged and interested in their studies.
Where: 7 Khaled Ibn Al Waleed St, New Cairo
Contact: 16489
1.
MCE – Malvern College Egypt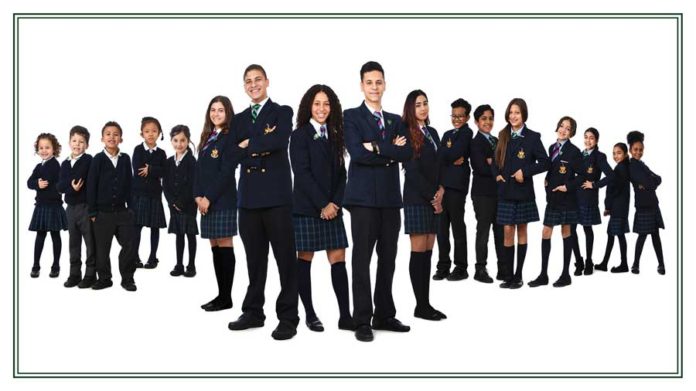 Our decision to rank Malvern College Egypt as the best school in Cairo was an easy one to make. MCE outperformed all schools in Egypt in almost every assessment criteria by some margin. They may not be the oldest school in Cairo but they have successfully leveraged more than 150 years of experience of their mother school in the UK (MCUK).
They have brought in friendly, talented and experienced teachers from the UK to deliver the British national curriculum, with adaptations made to cater for the local and international context. The way MCE has coped with the coronavirus outbreak has been exemplary. Students have been able to receive the same quality of education thanks to an advanced e-learning platform. In fact, their digital solution is so good that it can even facilitate music and art classes, and host assemblies. We were particularly impressed with the digital awards feature which seemed to keep students engaged and motivated.
The campus is a wonderful place to be. Modern and safe, with all the facilities you can imagine to make sure your children receive the best education in Egypt. The 800+ students at MCE constantly achieve some of the best exam results in the Middle East. In fact, they are an absolute delight to be around. They are critical thinking intellectuals that are always ready for a healthy debate. But the teachers have molded them into more than just fine pupils.
They have given them a highly developed sense of social awareness and community service. All this results in an extremely high satisfaction level among parents – 96% to be exact, and the highest among all schools in Egypt. In short, Malvern College Egypt is a shining example of what an international school should be like, and one that can rub shoulders with the world's best.
Curriculum: IGCSE, A Levels, IBDP, MCE and MCI Diplomas
Where: B2-B3 South Ring Road, Investment Zone, Kattameya, Cairo, Egypt
Contact: +20226144400, Website, Facebook, Instagram
Top 10 Best Schools in Cairo, Egypt 2023 – Newshub360.net
CHECK THIS OUT :
♦ Top 10 Richest Politicians in Singapore by Forbes
♦ Top 10 Richest Sportsmen in Singapore And Their Net Worth
♦ Top 5 Singapore Celebrities With Impressive University Degrees
♦  Top 10 Schools in South Africa That Charge More than R200,000 Fees
♦  Top 10 University Rankings in South Africa Released [Univ of Cape Town is 2nd ]
♦  Top 10 Best High Schools in Durban, 2023 [ Durban High School is 2nd ]
♦  Top 10 Best Private Schools In Johannesburg [ St. Martin's is 3rd ]
♦  Top 10 South African Universities With The Best Academic Performance
♦  Top 10 Best Boarding Schools in Gauteng [ Parktown Boys is 2nd ]
♦  Top 10 Best Girl's High Schools in South Africa [ Durban Girls is 3rd ]
♦  Top 10 SA Female Celebrities With First Class Honours [ University Degrees ]
♦  Top 10 Best High Schools in Johannesburg [ St John's College is 2nd ]
♦  Top 10 Best Primary Schools in Johannesburg [ Melpark School is 2nd ]
Credit : Newshub360.net