Most Popular Online Games in 2023
Top 10 Most Popular Online Games in 2023: This is the place to be if you're looking for the most popular online games in the world in 2023, as we've compiled a list of them for you. Here is a list of the most popular online games based on the number of active online players that we have compiled through research.
The popularity of internet games has no bounds. There are many different ways to participate in online games. You will, however, be confronted with the challenge of choose which online game to play first. In this article, we will discuss the top ten most popular online games expected to be played in 2023.
By turning the clock back in time, we find that the most common way to play games is with gaming consoles such as Nintendo gaming devices, PlayStations, Xboxes, and PCs, which we used to use at home to entertain ourselves.
However, according to the findings of a recent study, online games are the next big thing and the future of the gaming business. However, there are still a significant number of people who are using the system to play games.
The recent growth in the number of people playing online games is also owing to the fact that the number of people using mobile devices has increased significantly in recent years.
We are all aware that a large number of online games are accessible on a variety of platforms, including Android, iOS, Windows Phone OS, Symbian, and gaming consoles, as well as other operating systems.
Android has a 47.51 percent market share, iOS has a 41.97 percent market share, Symbian has a 3.31 percent market share, and Windows Phone OS has a 2.57 percent market share. The nicest aspect of playing online games is that there are a large number of people that are willing to compete against one another.
The best thing that has occurred to online games is that they are now available for the most part for free.
If you are looking for the most interesting and popular online games available, then this article is for you. In this post, we've compiled a list of the top ten most popular online games for the year 2023, ranked by the total number of players and their popularity around the world, respectively.
Top 10 Most Popular Online Games in 2023
See the following sections for more information on the Top 10 Most Popular Online Games in 2023-.
10. Splatoon 2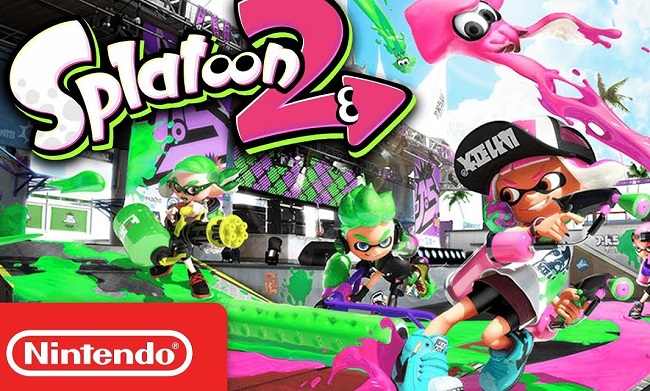 Splatoon 2 is a video game created by Nintendo that is only available on the Nintendo Switch platform. Developed as a sequel to the critically acclaimed Platoon, Splatoon 2 is a vibrant third-person or multiplayer shooter that is unlike any other shooting game currently available.
In this one-of-a-kind game, players must ink anything visible with their octopus or squid-like – weapons in order to attempt to spread colors throughout the entire area depicted on the map.
By June 2019, it is expected that the game will have sold more than nine million copies globally, according to current estimates. In addition to single-player and multiplayer modes, Splatoon 2 offers an online multiplayer mode.
Turf War is a particular style in which players can join up and compete in a 4-vs-4 multiplayer combat to see who can cover the most turf with ink the fastest.
In the Salmon Run mode, players can form teams of two to four people at random to combat waves of Salmonids. The next installment, Splatoon 3, is slated to be released later this year or early in the following year.
9. Division 2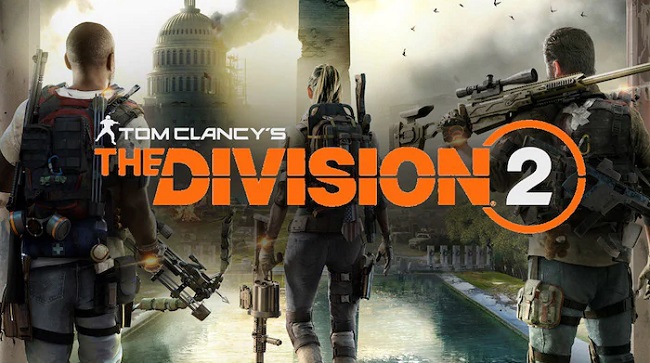 The Division 2 is a multiplayer online action role-playing video game set in Washington, D.C. It was developed by Massive Entertainment and released by Ubisoft. The game is set in the United States capital.
Division 2 is put up in such a way that it continues the story of its predecessor seven months after it was established.
Throughout the game, the player will be immersed in a civil war between survivors and evil marauders, which will be experienced by the player. In addition, players may look forward to interlocking player abilities, shootouts, and incremental treasure benefiting from their efforts.
To fulfill the objectives, players must work together as a team to succeed. There are multiple raids in Division 2, each of which must be completed by a team of eight players, which is an upgrade over the previous version.
The main mission concept of the game is really fantastic, sending you to the three enemy groups of the game (Outcasts, True Sons, and Hyenas), as well as a strategy to restore the city, which is just incredible.
8. DOTA 2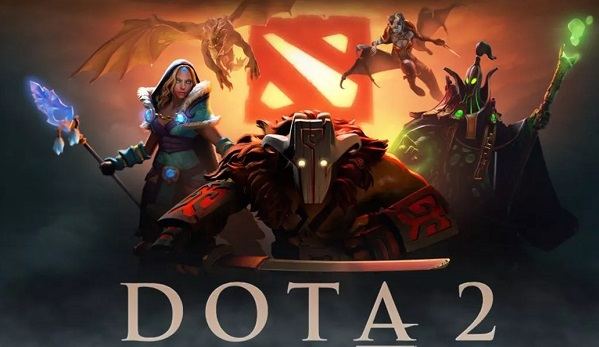 It is a multiplayer online war arena that was created and launched by Valve Corporation in 2004. Defense of the Ancients 2 (DOTA 2) is the next installment in the Defense of the Ancients series, which was developed by Blizzard Entertainment.
DOTA 2 is a multiplayer online game in which two teams of five players compete against each other. Despite this, the game's primary objective is to protect its own unique base map.
Each of the ten players is in command of a unique and intriguing figure dubbed "Hero." Each hero in Dota 2 has their own set of rules for playing, as well as their own power and style of play. The standard for each player in this game, on the other hand, is to amass a diverse collection of experience points and things for their hero.
Following the collection of the items, they will proceed to the enemy base in order to attack and destroy the towers. The game DOTA 2 was created in 2009, and prior to DOTA 2, the Valve Corporation created Warcraft, which is a game that is only DOTA compatible.
It is, by far, the most widely played online multiplayer game on the internet.
The video game is set in an arena where two teams of five players each must fight a battle against each other, with each team member having control over a squad leader referred to as the group's hero by the other teams.
DOTA 2 has a strong sporting history, with international teams competing in a variety of championships and clubs competing all around the world.
Check This Out: 10 Best Soccer Games On PS4 2023
7. Minecraft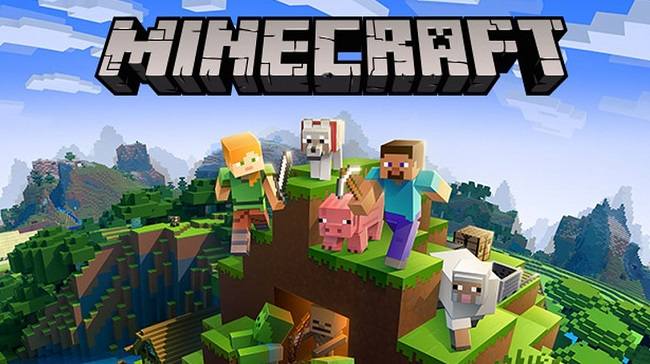 This video game is the most successful video game of all time, and it was developed and distributed by Mojang.
There are no defined goals to achieve in this 3-D sandbox game, which gives participants unlimited flexibility to do whatever they choose with their time. First-person and third-person perspectives are both used in the storyline of this novel.
Surviving and growing a campus are at the heart of the game's gameplay, as is having complete control over the way in which animals, people, buildings, and food are handled.
The player can pick up 3-D blocks (such as earth, water, lava, stone, tree trunks, and so on) and use them to construct structures. Moreover, it enables the user to construct electric circuits and logic gates, which can be combined to form more complicated systems.
There are five game types in the game: Survival, Creative, Hardcore, Adventure, and Spectator. Each game style has its own set of rules.
6. Hearthstone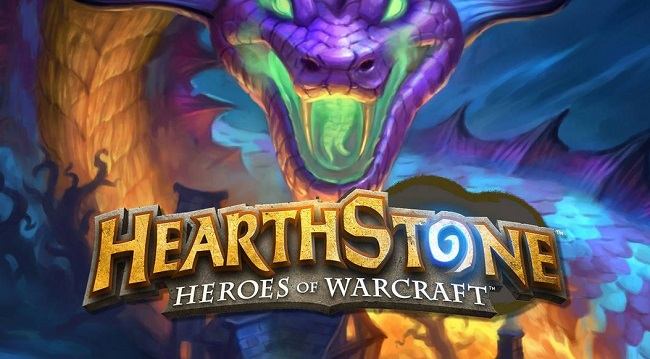 HearthStone, an online digital collectable card game developed by Blizzard Entertainment as a little experiment, has grown into a widely played and well-known game in the world today.
Hearthstone is a turn-based card game played between two players that makes use of customized decks of 30 cards as well as a chosen hero with a special ability.
Every player's purpose is to attack their opponent's hero, with the ultimate goal of destroying the hero of the other team. Cross-platform play is supported, which means that players can compete with their opponent using any device that is supported by the game.
5. Counter-Strike: Global Offensive (CS: GO)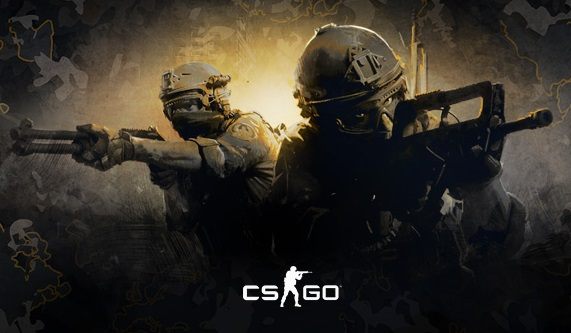 It is the fourth installment in the Counter-Strike video game series, and it is an objective-based multiplayer first-person shooter video game.
It is available for both online and offline play. Terrorists and Counter-Terrorists are two teams who compete against each other in the game
Terrorists and Counter-Terrorists. Both teams have the goal of eliminating the opposing team while also accomplishing their own goals in the process. Terrorists' ultimate goal is to obtain a spot where they can lay a bomb while holding hostages.
Counter-terrorists, on the other hand, are responsible for either preventing weapons from being planted or defusing them and rescuing the hostages. Depending on their performance, players are rewarded at the end of each round with game currency, which they can use to purchase additional weapons or utility for use in subsequent games if they so want. In general, winning rounds brings in more money than losing ones do.
Completing objectives results in financial bonuses, whereas acting uncooperatively, such as killing colleagues, results in a punishment. Professional competitions, such as tournaments with prize pools, are also hosted by third-party groups with the support of Valve's partnership.
4. League of Legends (LOL)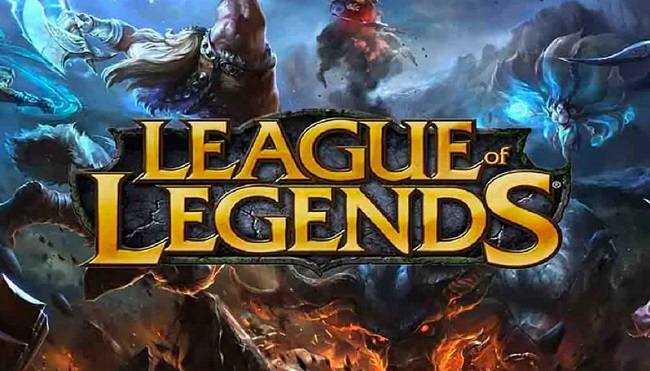 League of Legends (LoL) is a video game in which players compete in a multiplayer online battle arena. Despite the fact that it is about ten years old, it continues to be one of the most popular online games and a fan favorite among its players because to its stunning mode scene, amazing visuals, and excitement on each level and in every game played.
Teamwork is required to obtain success in this game, which is achieved by destroying the opponent team's central building (referred to as the Nexus) which is secured by defensive constructions known as turrets or towers.
Players take control of characters known as champions, who are randomly selected for each match and each possess a unique set of powers.
Each match is unique, with all champions starting off weak and gradually increasing in strength as they collect items and gain valuable experience throughout the duration of the game. Matches are played between players and last anywhere from 20 to 50 minutes on average, depending on the situation.
 3. Apex Legends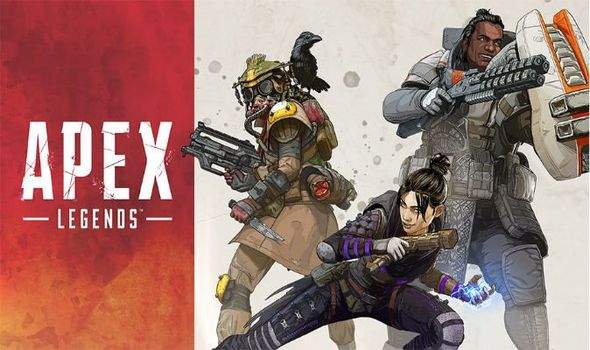 Apex Legends is a battle royale video game created by Respawn Entertainment and distributed by Electronic Arts that is available for free to play.
It is a game with a multiplayer component that is currently in its fourth season. During this game, up to 20 three-person teams land on an island and go on a quest for weapons and supplies in order to try to defeat all of the other players in battle.
Each player must keep moving in order to avoid getting stranded outside of the game area. The round is won by the team that is the last one standing. Apex Legends is set in the same science-fiction universe as Respawn Entertainment's Titanfall and Titanfall 2 video games, which are both available on Xbox One.
In comparison to Fornite Battle Royale Play, a comparable game that gained popularity last year, it is regarded a legitimate competitor.
2. Fortnite Battle Royale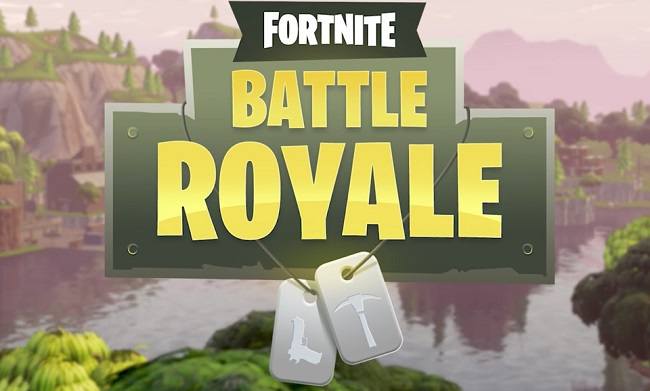 Despite the fact that there is no shortage of 100-player battle royale games, the Fortnight Battle Royal stands out even in this crowded genre owing to its vibrant colors and superb freeform building system.
This online video game is free to play and has a battle royale multiplayer mode. It is arguably the most popular among top online gamers, with approximately 5 million players concurrently playing. It is a free-to-play strategy action game of survival in which 100 people compete against each other for first place in a survival scenario set in a futuristic world.
Players can fight alone (Solo), with another player (Duos), or in a group of three or a maximum of four other players (Groups of three or four) (Squads).
As the game goes, the amount of playable space on the island rapidly decreases, leaving the players with less and less space to maneuver around in. The match is won by the player or team who is the last one standing.
There are several characteristics that distinguish it from other games in the same genre. The most notable is the game's construction components, which allow players to construct walls, obstacles, and other constructions from the resources they have acquired.
It is available in three different game modes: Fortnite: Save the World, Fortnite Battle Royale, and Fortnite Creative, all of which are free to play.
1. Players Unknown Battle Grounds (PUBG)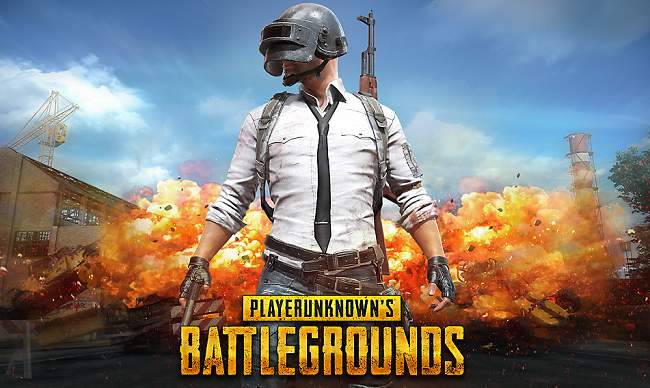 PUBG is a very realistic online multiplayer battle royale game that is currently the most popular and most played online game in the world.
It is also the most downloaded game in the world. This game is so unpredictable that no two matches are the same, and as a result, it has engulfed the internet like a wildfire.
It is a player versus player shooting game in which up to a hundred players compete in a battle royale, a type of large-scale last man standing deathmatch in which players strive to remain alive until the end of the match, until one of them is eliminated.
In-game currencies, such as silver fragments and gold coins, are awarded to players at the conclusion of each round based on their performance. Purchase of military crates containing cosmetic items and dressing attires for character and weapon modification is accomplished through the usage of the cash.
Players have the option of entering a match as a lone player, a duo, or as a small team of up to four individuals. The match is won by the player or team who is the last one standing. It may be played on both a computer and a mobile device.
CHECK THIS OUT:
♦  Top 10 Highest Paid Footballers in South Africa And Their Salaries
♦  Top 10 Highest Paid Footballers at Mamelodi Sundowns 2023
♦  Top 10 Highest-Paid Footballers at Kaizer Chiefs [ Billiat is 2nd ]
♦   Top 10 Highest Paid Footballers at Orlando Pirates 2023
♦  Top 10 Richest Football Clubs in South Africa [ Kaizer Chiefs is 2nd]
Credit : www.Newshub360.net