Best Places to Live in Puerto Rico. If you are thinking about moving to Puerto Rico, you should investigate the many towns and cities there to locate the one that caters to the majority of your requirements and provides the kind of lifestyle you are looking for.
There will be a wide range of preferences among people due to the fact that some people would rather live in a metropolitan location that has a vibrant social scene, whereas others would rather reside in a more sedate and secure neighborhood.
The place in which people choose to live can also be significantly impacted by a number of other factors, including the cost of living and the cost of housing.
The following is an overview of twenty of the greatest places to live in Puerto Rico, along with a description of the kind of lifestyle you can expect to find in each location.
Best Places to Live in Puerto Rico
20. Bucana Barrio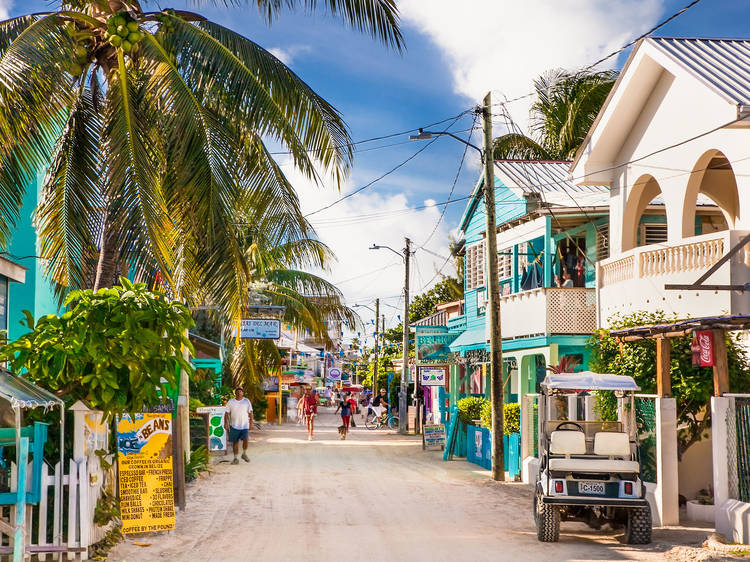 There are fewer than three thousand people living in the municipality of Bucana Barrio in Puerto Rico. Bucana Barrio is a small community.
This town has been described as having a semi-rural atmosphere, and the fact that it does is one of the reasons why so many people want to live here.
It is a lovely area to retire to since it is peaceful and secure, and it is also a good place to raise children because of these qualities.
The cost of living is manageable, and the prices of homes are far cheaper than the national average. However, due to the restricted career options and the absence of a vibrant nightlife, this might not be the best choice for young professionals.
19. Guaynabo Pueblo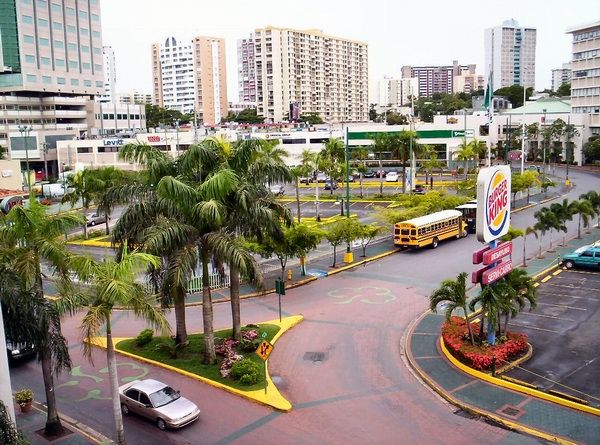 The administrative and commercial hub of the municipality of Guaynabo is located in a barrio known as Guaynabo Pueblo.
There are fewer than four thousand people living there, and it is found along the coast of the northern part of Puerto Rico. One of the many reasons why Guaynabo Pueblo is considered to be one of the most desirable areas to reside in all of Puerto Rico is its proximity to the coast.
In addition, it has convenient access to many modes of transportation, an exciting nightlife, an abundance of activities geared toward families, a manageable cost of living, and a wide range of housing alternatives.
The lack of racial and ethnic diversity within the population as well as the dearth of available employment are two of the town's negative attributes. If you are ready to make the trade-off of a longer commute each day, however, the strong transit links will expand the career choices available to you.
18. Candelero Abajo Barrio (Best Places to Live in Puerto Rico)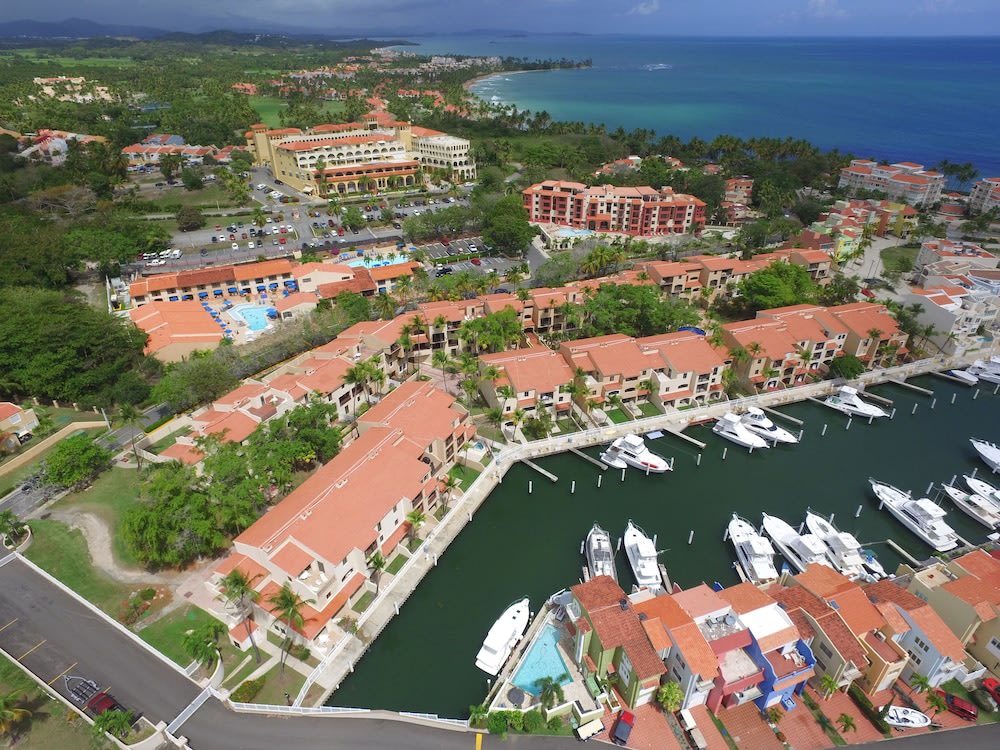 Candelebro Abajo is a barrio within the municipality of Humacao that has a population of slightly more than five thousand people.
It is situated on the shore and is adjacent to the coast. The nightlife in this neighborhood is practically nonexistent, which is typical for many of Puerto Rico's barrios.
The town does, however, have an urban feel to it due to the various amenities that are located in the surrounding area, despite the fact that it has a low population and little nightlife.
Both young people just starting out in their careers and families enjoy spending time there. This is due to a number of factors, including a lower-than-average cost of living, a variety of high-quality housing alternatives, ample employment prospects, satisfactory access to public transportation, and numerous opportunities for recreational pursuits.
17. Tallaboa Saliente Barrio
Tallaboa Saliente is a small neighborhood that can be found in the municipality of Penuelas and is situated along the coast of southern Puerto Rico.
According to the census completed in 2010, there are fewer than three hundred people living in this rather small town. Even though there is a wide variety of housing available, including rental units of varying sizes, the vast majority of the residents own their own homes.
Due to its low crime rates, activities that are family-oriented, low cost of living, career prospects, and strong transit links, this squad will appeal to a varied set of people. On the other hand, this town does not have much in the way of a vibrant nightlife.
16. Rio Canas Abajo Barrio
The community of Rio Canas Abajo is located inside the Juana Dia municipality. There are fewer than three thousand people living in this rather small village.
When Hurricane Maria arrived in September 2017, this community, which was already struggling economically, it took a severe hit. Despite this, many destroyed districts have been rebuilt, and the town as a whole has achieved a remarkable recovery from the destruction.
Because it is located on the coast, this town will be appealing to people who would rather live in close proximity to the ocean. This location exudes an air of calm and relaxation all throughout its atmosphere.
In spite of the fact that it is merely a small village, there are several career prospects in the areas immediately surrounding it. This is an excellent location for raising children due to the low crime rate and the abundance of activities that are geared toward families.
The fair cost of living and the low-to-moderate cost of housing are a few of additional advantages of this town.
15. Alto Sano Barrio (Best Places to Live in Puerto Rico)
The low crime rates, the diverse housing options, the family-friendly activities, the reasonable cost of living, the commutability, and the job opportunities are some of the primary advantages of selecting this Puerto Rican town as your new place of residence.
Other advantages include the diversity of housing options. This is a small town that has retained some of its rural character and has a close-knit community.
If you are searching for a lively neighborhood with a thriving nightlife, you should go elsewhere because this is not the place for you. Those who crave peace and tranquility will find that this style of life to be more to their liking.
14. Sabana Grande Abajo Barrio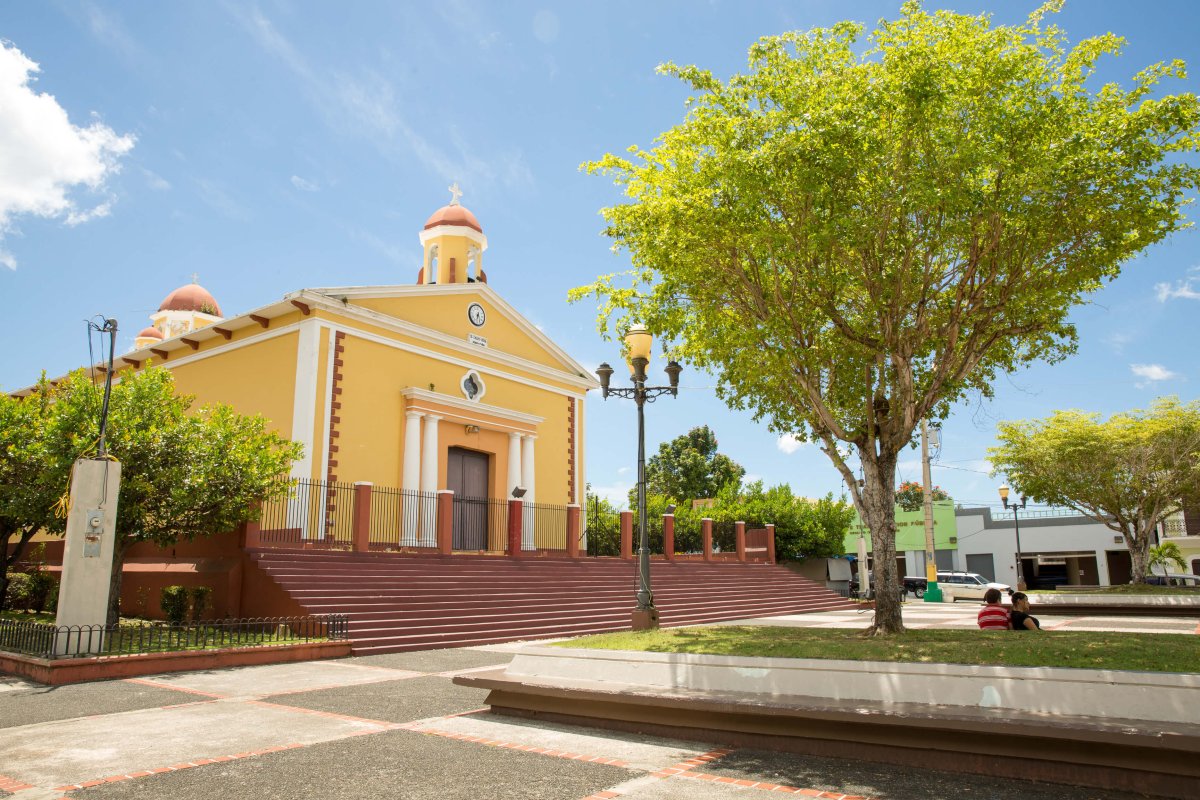 Located in close proximity to Maricao State Forest. The Sabana Grande Abajo Barrio neighborhood has gained popularity among young professionals in recent years.
This could be due to the fact that there are plenty of options for job in the surrounding area and that it is not difficult to commute there. The cost of living is lower than the norm for Puerto Rico, and there is a wide selection of different types of homes available.
This town has a population of around three thousand people, and in their spare time, they can choose from a wide variety of activities to satisfy their interests. These include a bustling nightlife and a multitude of activities that are geared toward families.
13. Tallaboa Poniente Barrio
Tallaboa Poniente Barrio is a small village with a population of fewer than one thousand persons. It is located in the municipality of Peuelas.
Because of this, it has the atmosphere of a rural setting and a strong sense of community. People are drawn to this town for a number of different reasons, including the low cost of living and the numerous housing options that are available.
Because it is a peaceful community to live in, it is an excellent location for starting a family or winding down in retirement. If you don't have your own vehicle and the public transportation options are limited, you can get the impression that you're living in a remote area.
12. Aguacate Barrio
Aguacate Barrio is a neighborhood that is worth taking into consideration if you are looking for a place to live that has a rural atmosphere and you are either retired or have no children left at home.
Because there are less than one thousand people living in this town, it is considered to be an extremely remote settlement. There is a wide variety of housing alternatives available, and the cost of living is not prohibitively expensive.
Despite the fact that this is a very tiny hamlet, the surrounding area offers a large number of career prospects, and there are excellent transportation connections to the cities and towns that are located in close proximity.
The populace in this town is not extremely diversified, and there are not many options available for nightlife. These are two of the area's major drawbacks.
11. Culebra (Best Places to Live in Puerto Rico)
Flamenco Beach and Tamarindo Beach are two of the most popular beaches on the little island of Culebra, which is located just off the east coast of Puerto Rico.
Culebra exudes an air of antiquity, and the majority of its inhabitants continue to take pleasure in living a lifestyle that is characteristic of Puerto Rico. The residents of this town make the most of the town's laid-back atmosphere and its breathtaking beaches in their spare time.
Those individuals who yearn for a more tranquil way of life will find that this region has a dearth of commercial activity, which will appeal to them. Those who take pleasure in being a part of nature on a more intimate level would adore living on this island, as will those who have a passion for scuba diving.
10. Fajardo
According to Puerto Rico Transport, those who take pleasure in the coastal way of life and wish to spend time participating in activities such as boating or other water-based pursuits should seriously consider migrating to Fajardo.
Despite the fact that this place has the atmosphere of a small village, it asserts that it has the greatest harbor leading to the Caribbean. People who desire to live in a location that has a more rustic or charming appearance will find it appealing.
This town and municipality are found along the eastern coast of Puerto Rico, and the waters that surround them are home to a variety of marine life, including manatees, dolphins, and turtles.
9. Ponce (Best Places to Live in Puerto Rico)
Ponce, which may be found along the shore of the island's center southern region, is the island's second-largest city. It is a city steeped in history that is renowned for its artistic and musical traditions.
In addition, Ponce plays host to a large number of festivals all through the year. It is important to point out that Ponce provides some of the highest quality medical treatment in all of Puerto Rico; as a result, the city is a fantastic option for people who are dealing with continuous health concerns.
8. Cayey
According to Investopedia, Cayey is a good option for retirees who are interested in living in a lovely area. This settlement sits in the mountains of central Puerto Rico at an elevation of 1,500 meters, making it one of the island's highest points.
Because the temperature in this mountain city is lower than in the cities located along the coast, those who are not accustomed to living in a hot region may find the climate in this city to be more tolerable.
Due to its proximity to the Carite Forest Reserve, Cayey is an attractive residential option for people who take pleasure in spending time in natural settings.
7. Humacao
Along the east coast of Puerto Rico is a region known as Humacao that is very well-liked by both tourists and permanent residents. Even year-round residents get to experience the same festive spirit as visitors to the area as they celebrate holidays in this part of the country.
Those who want to have a pleasant and active lifestyle after moving will find that this location is ideal because it offers a wide variety of enjoyable activities and attractions to partake in. There are quite a few casinos, a spa, two golf courses, two tennis courts, a marina, and a number of eateries.
6. Rincon (Best Places to Live in Puerto Rico)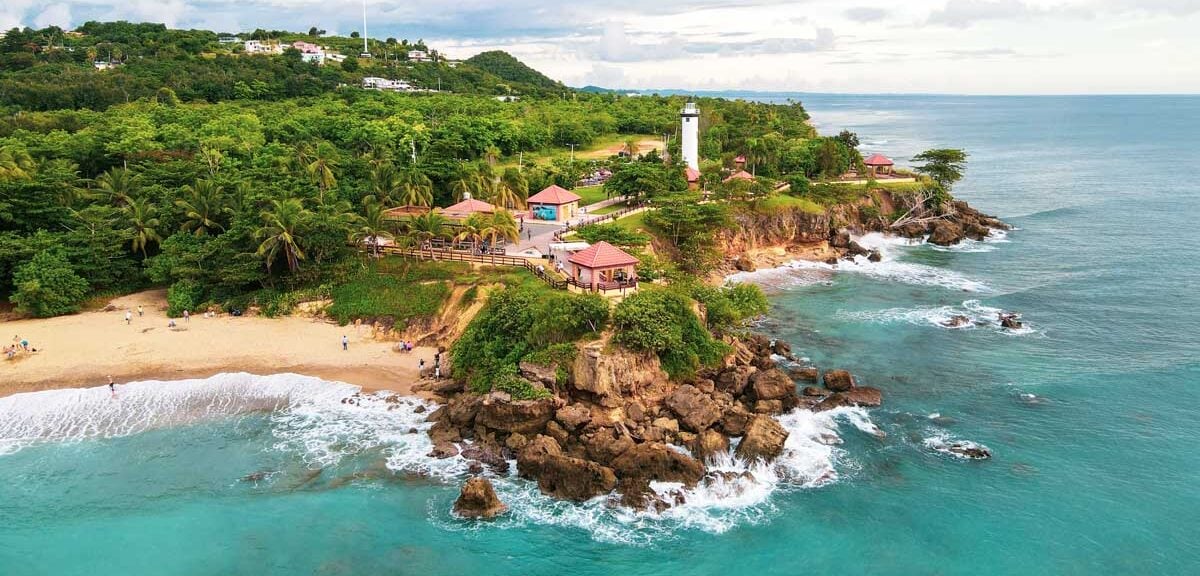 Even though Rincon is known worldwide as a premier spot for surfers, visitors will find that this place has so much more to offer that it will not only appeal to serious surfers.
This town has the laid-back feel of a seaside community, and its residents make the most of their leisure time by spending it at the beach.
The region is home to a large number of high-quality dining establishments, and the shopping opportunities are satisfactory. It is a place that will appeal mainly to retirees searching for a tranquil area that still provides choices for socializing, and this region fulfills both of those requirements.
5. West Coast
Consider relocating to the West Coast of Puerto Rico if you are interested in experiencing the authentic Puerto Rican way of life rather than living in an area that caters to tourists and expatriates.
This region of Puerto Rico is known for its laid-back way of life, which sets it apart from many other parts of the island. In addition to having some of the most breathtaking beaches in the world, the West Coast is a prime location for surfers.
4. Rio Mar (Best Places to Live in Puerto Rico)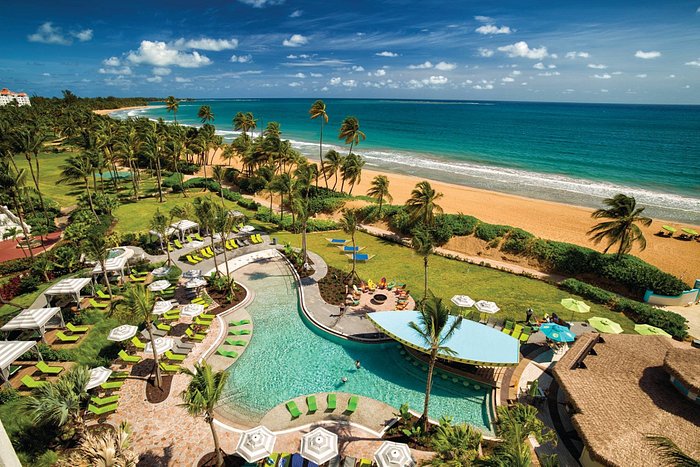 Rio Mar is a peaceful and secluded neighborhood, but it is conveniently located near San Juan and El Yunque. People who want an active social life will find that Rio Mar is not the best place for them because it is more conducive to individuals who prefer to spend their leisure time lounging on the beach. Because of its proximity to the capital, the city's various conveniences, attractions, and possibilities for work are all conveniently reachable from this location.
3. Palmas Del Mar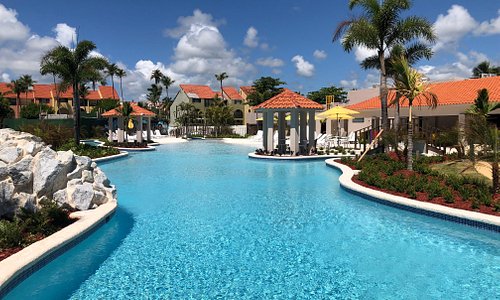 Palmas Del Mar is a collection of little towns that are all enclosed inside gates and located on the southeastern coast of Puerto Rico.
It features a hotel, a marina, a private beach, a golf course, and a variety of other amenities and activities, including an English-speaking school. As a result of the availability of both condominiums and high-end single-family houses, it will appeal to a wide variety of people.
2. Dorado
Dorado is a wonderful option to consider if you do not want to live in the hustle and bustle of San Juan but you still want to be close enough to the city to take advantage of the employment, amenities, and attractions that are there.
This charming village is only a forty-minute drive from San Juan, yet it provides a way of life that is considerably more laid back than the city.
However, there are still many things to enjoy in Dorado, such as great schools that teach English, restaurants, a golf course, and a water park. It is regarded as a secure location to live in, and there is a wide variety of houses available to cater to a variety of preferences and price ranges.
1. San Juan (Best Places to Live in Puerto Rico)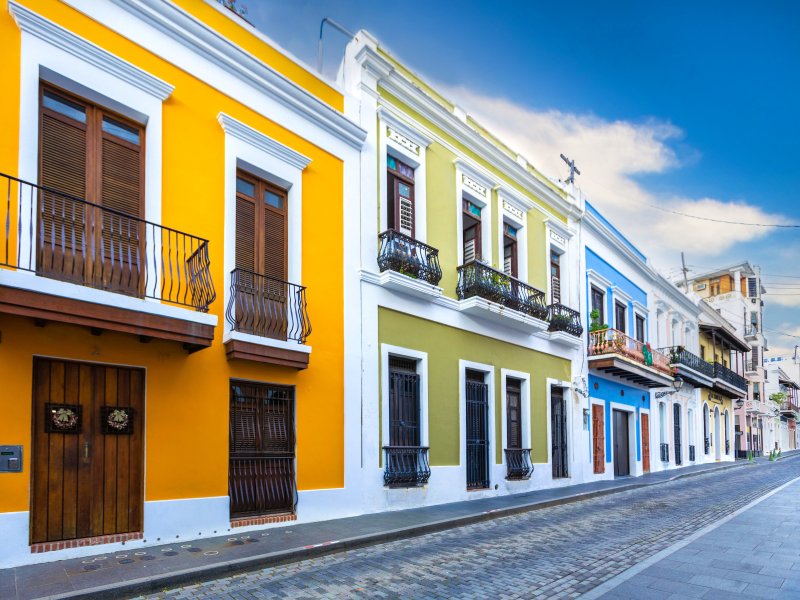 San Juan is often regarded as the most desirable location in which to make a home in all of Puerto Rico, as stated by PR Business Link. San Juan is the most populous city on the island, and it features a lifestyle that is typical of urban centers.
The locals have access to an abundance of shopping opportunities, dining establishments, points of interest, and conveniences. This city offers a large number of employment prospects, and its transportation networks, both within the city and to the areas beyond it, are of a very high standard.
As is the case in every metropolis, some of the city's neighborhoods are considerably more desirable than others. Old San Juan, Puerto de Tierra, Condado, Ocean Park, and Isla Verde are among the most desirable residential areas in which to locate one's home in the city of San Juan.
Best Places to Live in Puerto Rico:Newshub360.net
Related Post
Credit :www.Newshub360.net