Warm Places to Live With a Low Cost of Living. When it comes to answering the question "where is it warm?" there are a variety of approaches that can be taken.
While some people are searching for summer vacation hotspots, others are looking for a place that is pleasant throughout the year. And there are those who are simply looking for a place to get away from the frosty weather.
It is difficult to determine which city in the United States has the warmest climate because there are so many cities to choose from, and each city has its own unique weather patterns and local microclimates.
It's safe to assume that places that are warm in the spring or fall will be even warmer in the summer if you visit them then.
The summers tend to be very warm in regions that have mild winters. There are, however, some notable exceptions; for instance, the weather in Phoenix might be unbearable in June but bearable in January.
But what exactly does the term "warm" mean? It varies from person to person; whether you're looking for places with hot weather, mild weather, or even cold places with little snowfall, this list has got you covered.
Before we get started, let's talk about some of the things that can affect the climate of a particular location.
Temperatures tend to decrease in either direction away from the equator of the Earth, which is known as latitude. The average temperature is higher in latitudes that are closer to the equator than in latitudes that are further from it.
The temperature tends to drop when traveling to higher elevations. This is due to the fact that higher elevations result in lower air pressure.
At higher elevations, there is less oxygen in the air, as well as fewer molecules of any kind (including nitrogen and argon), compared to the air at lower elevations.
Distance from large bodies of water — Large bodies of water have an effect on the climate because they release heat into the atmosphere and store it until the weather becomes cooler.
If you are looking for a warm place to live in the U.S., you will have no shortage of options.
There are a good number of locations on this planet that enjoy year-round balmy climates, and an even larger number that only experience mild winters.
The fact that there are many locations that maintain temperatures higher than freezing even during the coldest part of the year makes for some excellent refuges from the snow and ice that may be present.
When looking for somewhere warm to spend the winter, it is important to consider factors other than just the average temperature.
You should also take into account the typical level of humidity, in addition to the other elements and conditions that, depending on the combination, can make a location feel either hotter or chillier than its actual temperature.
For instance, if the temperature remains low but the humidity remains high, being outside can be a very unpleasant experience, and it may even be dangerous.
Finding a great place to live when you have so many options can be a little overwhelming, so here are 20 warm places to live in the United States that have a low cost of living:
Warm Places to Live With a Low Cost of Living in the US 2023
20. Phoenix — Arizona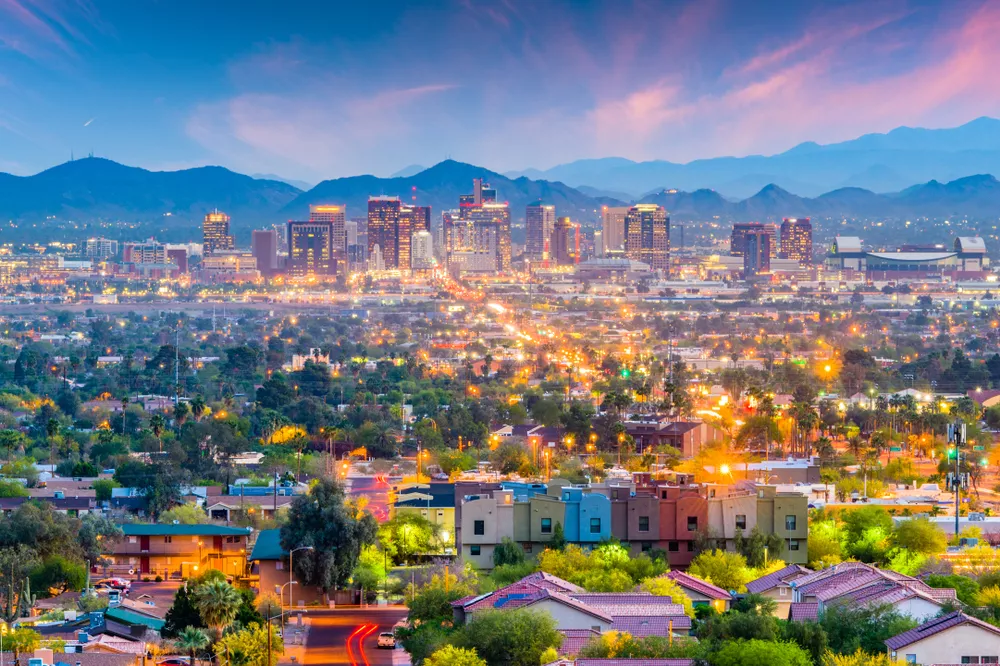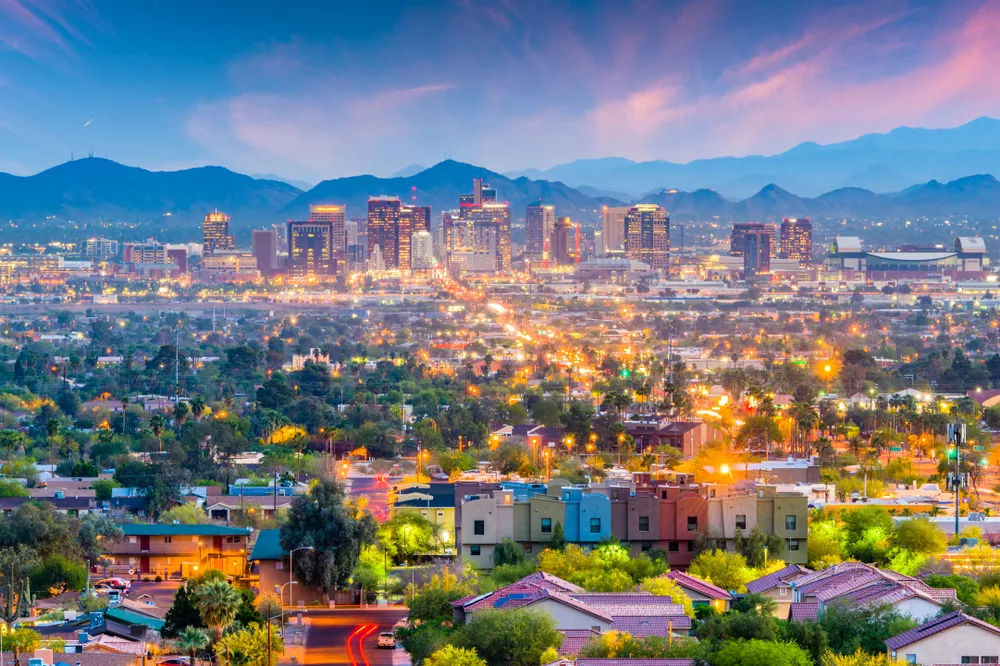 Phoenix is the place to be if you enjoy lots of bright sunshine. There are more than 300 sunny days in a typical year in "The Valley of the Sun," making it one of the sunniest places in the country.
Phoenix is a great place to live, despite the fact that it has a reputation for having hot weather. The cost of housing is reasonable, and there is a rich variety of cultural experiences available in the city.
The temperatures during the winter range from 43 degrees Fahrenheit to 107 degrees Fahrenheit. Visits to the city's parks and hikes in the mountains that surround it are especially enjoyable when the weather is cooler.
The city of Phoenix possesses a robust economy, and it is anticipated that job growth will continue in important industries including healthcare, transportation, and utilities.
The housing market in Phoenix was one of the most severely affected during the most recent economic downturn; however, it is anticipated that prices will rise by 7 percent by the end of this year.
With a median home price of $170,000, Phoenix is an option for those looking for more affordable housing.
---
19. Yuma — Arizona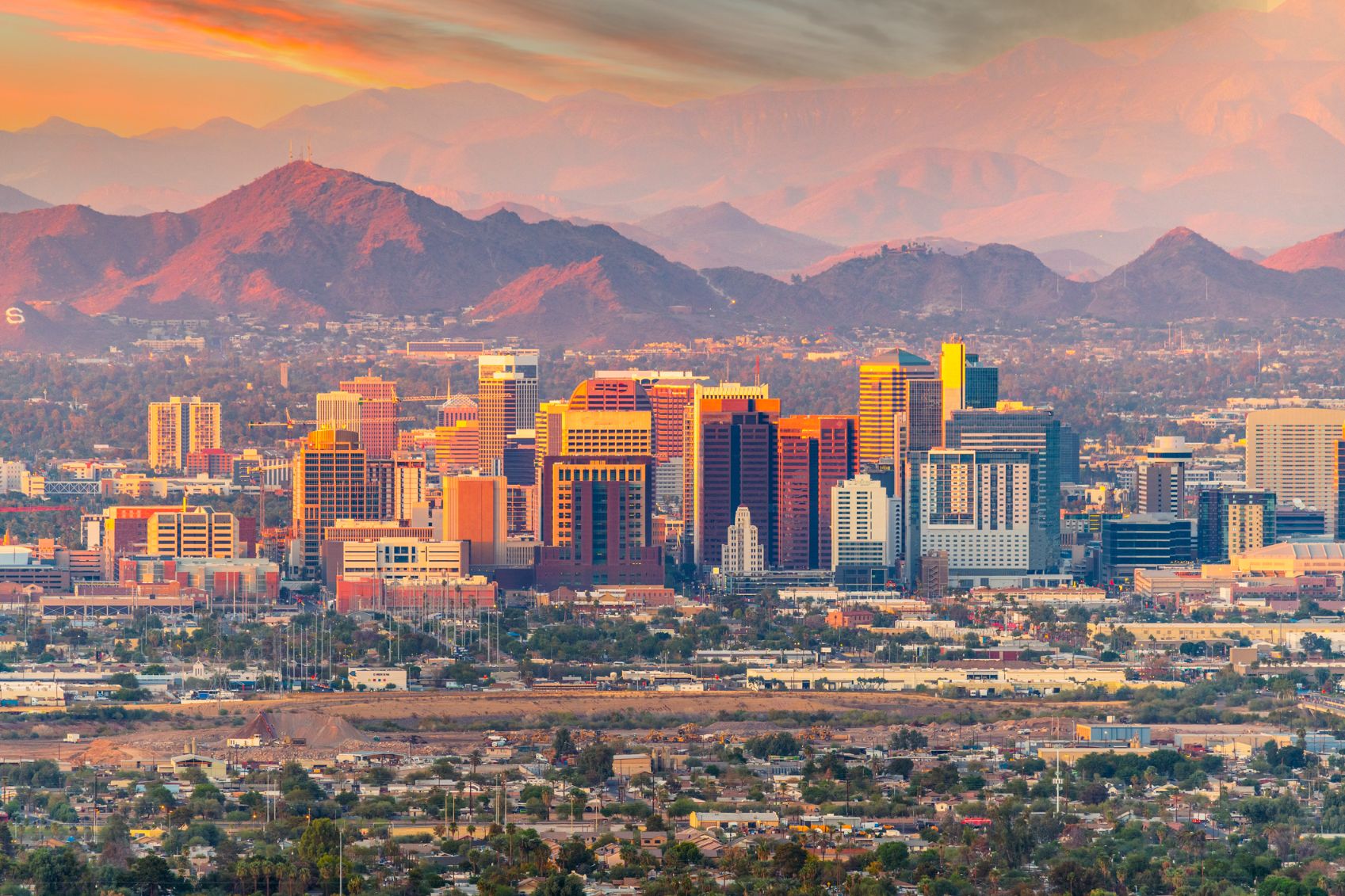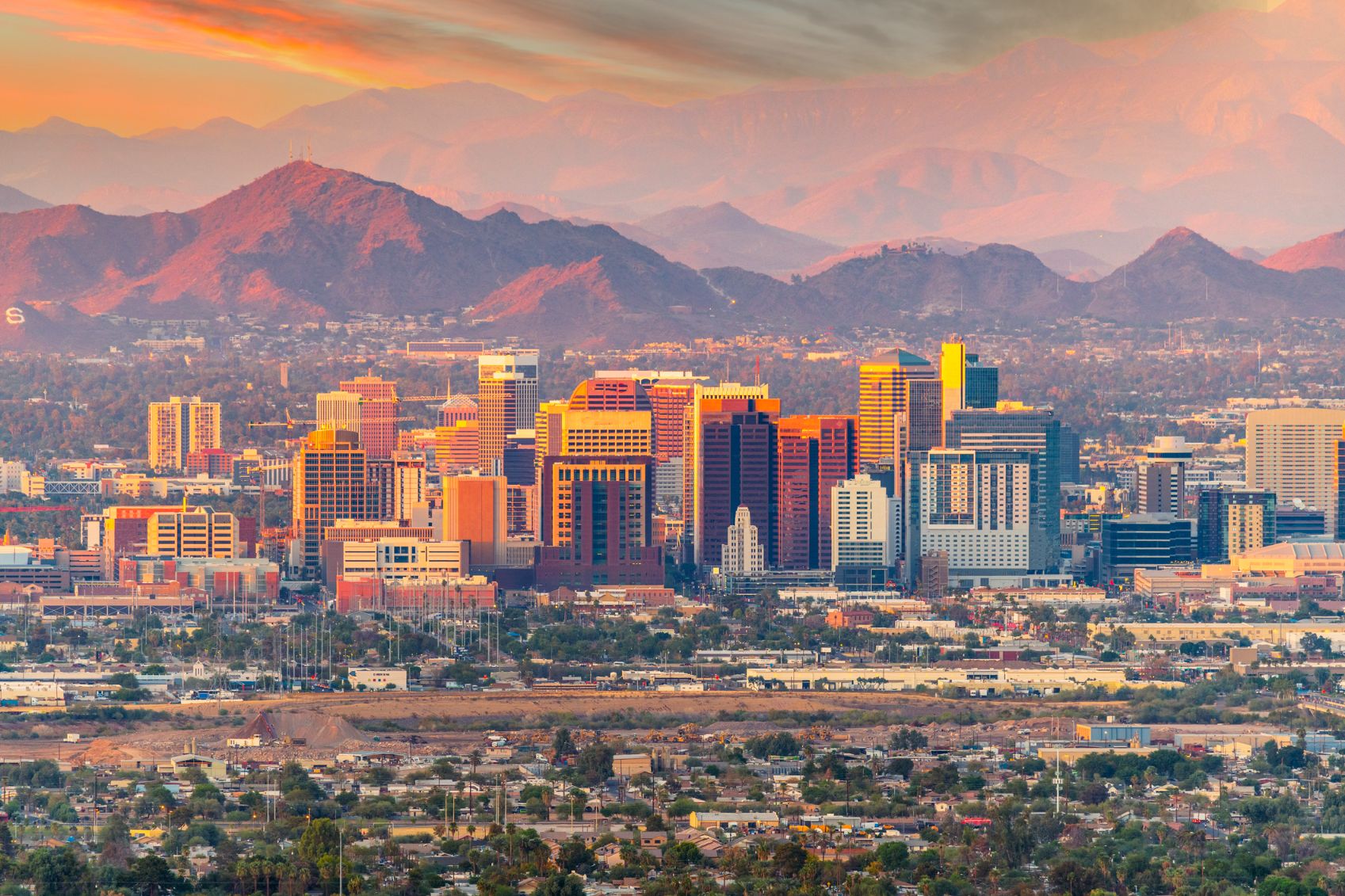 Yuma, which is located in Arizona, holds the distinction of being the city that receives the most annual sunshine hours. On a yearly basis, there are an average of 4,055 hours of sunshine.
It is also extremely dry and hot outside. The monthly average for the month of July sees highs of 107 degrees Fahrenheit and lows of 83 degrees.
Yuma is the most western city in Arizona, and its proximity to both California and Mexico makes it one of the most convenient places to visit in the state.
Yuma is a city that has been inhabited for many hundreds of years, and the Colorado River flows through it.
The dryness of Yuma's summers makes the heat more bearable than it would be in a climate with a higher relative humidity.
The winters are pleasant and sunny, and although snow may fall on occasion, it is unusual.
The months of June through September see daily high temperatures that are consistently higher than 90 degrees Fahrenheit, making it absolutely necessary for residents to have air conditioning.
If you are looking for a warm place to spend some time, Yuma is a good option to consider because of its proximity to both Mexico and California as well as the abundance of sunshine that can be found there.
With a median price of only $136,600, it is a very reasonable place to call home due to the low cost of housing.
---
18. Port Charlotte, in the state of Florida (Warm Places to Live With a Low Cost of Living)
Port Charlotte is a laid-back city in southwestern Florida on the coast of the Gulf of Mexico that welcomes families and offers a wide variety of opportunities for outdoor recreation.
This city on Florida's Gulf Coast is known for having winters that are consistently warmer than average and a cost of living that is significantly lower than average.
In addition to having low property taxes, Port Charlotte has a median home price of $166,600, making it a very desirable place to call home. The area is well-liked by people of retirement age because of its pleasant climate, beaches, and opportunities for water sports.
It is home to more than 60 golf courses and a large number of parks where people can go boating, fishing, kayaking, and canoeing. The town is also a hub for finding places to go shopping, for entertainment, and for dining at restaurants that serve regional cuisine.
It doesn't matter if you want a second home for the holidays or if you want to move your family here permanently; Port Charlotte has a lot to offer.
---
17. Roswell — New Mexico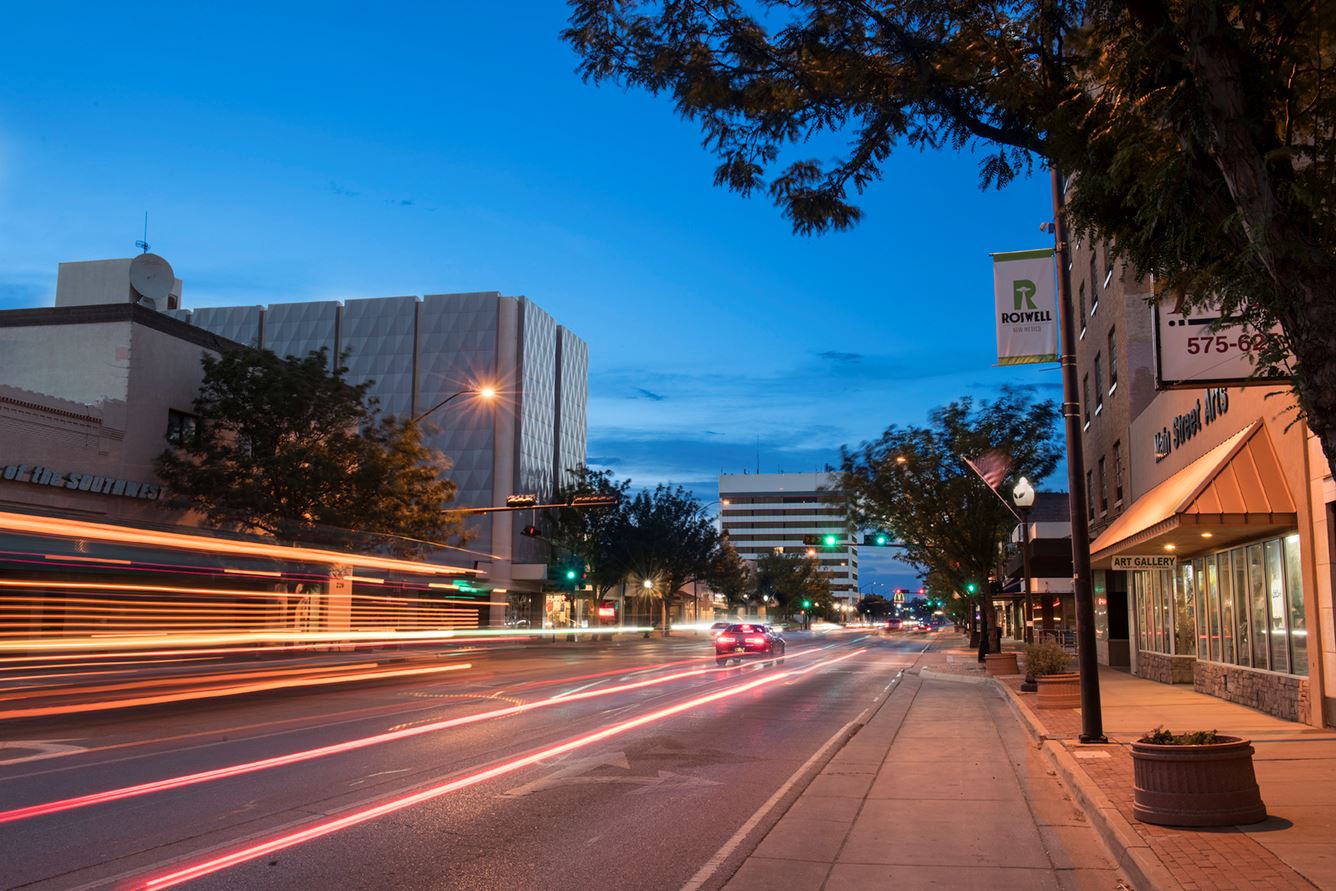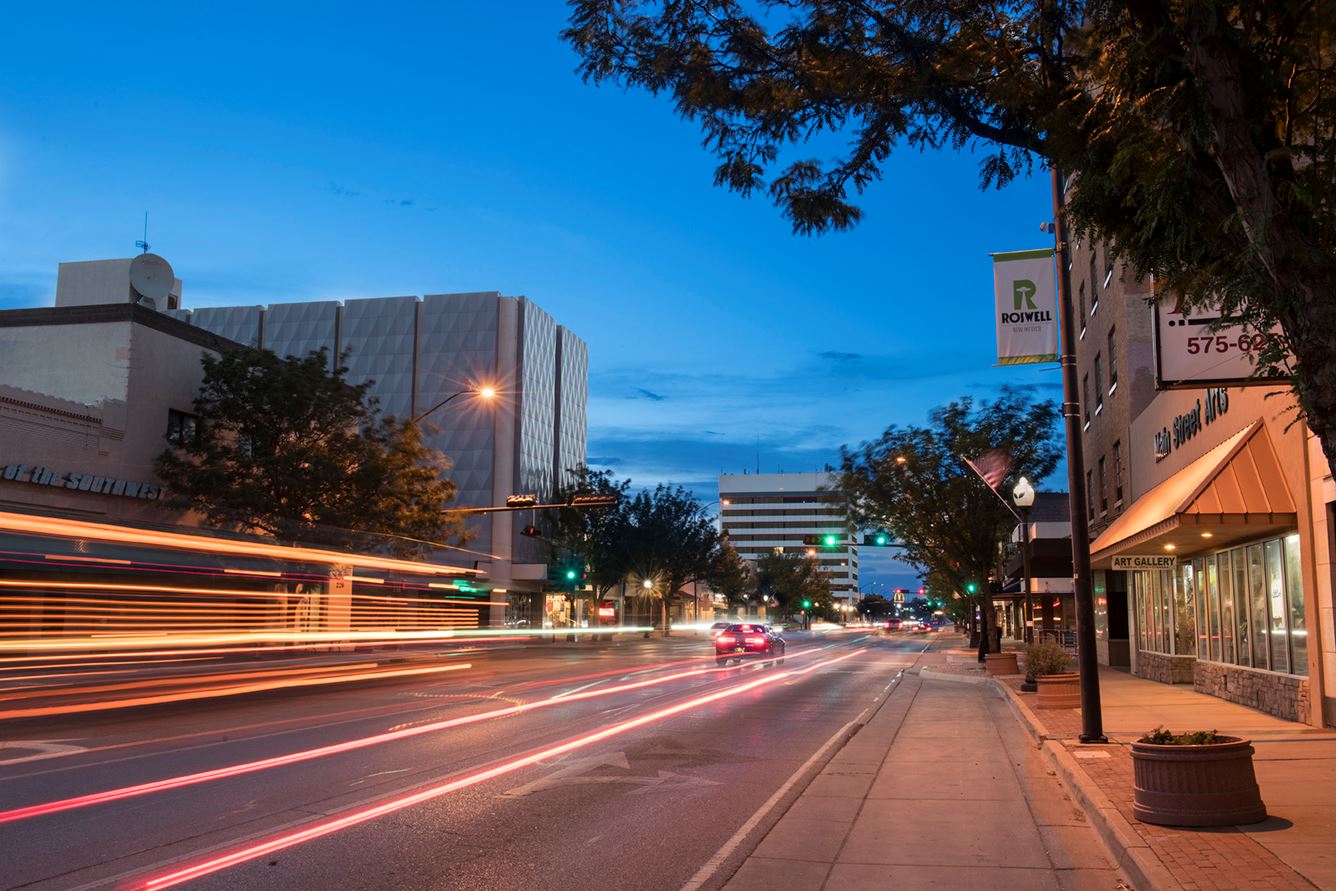 Cozy, warm, and inviting with a calming effect. These are the three words that best describe the town of Roswell.
Newcomers are greeted with open arms and the residents go out of their way to ensure that they are settled in and happy in their new home.
The city of Roswell has a reputation for having a high quality of life, and one of the reasons for this is the abundance of beautiful parks, museums, and architecture that can be found there.
During the summer months, the city experiences an average high temperature of 88 degrees Fahrenheit, while the average low temperature during the winter months is approximately 35 degrees Fahrenheit.
January is the coldest month of the year, with the lowest recorded temperature at 35 degrees Fahrenheit, while July is the hottest month of the year, with a high temperature of 88 degrees Fahrenheit and a low temperature of 71 degrees Fahrenheit.
Because the region's median price for a brand-new home is $127 000, the area is considered to be an inexpensive place to live.
---
16. Lake Charles — Louisiana (Warm Places to Live With a Low Cost of Living)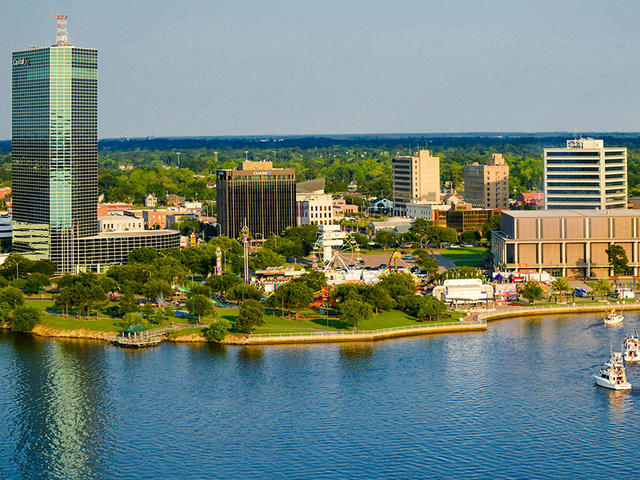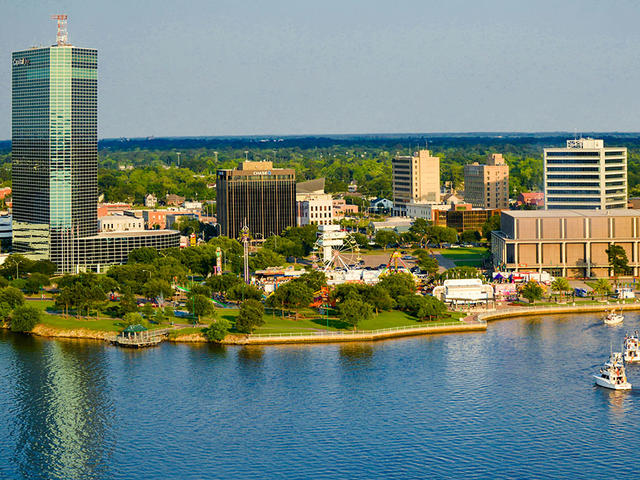 Southwest Louisiana is home to the city of Lake Charles, which sits along the shores of both Lake Charles and Prien Lake, both of which are considered to be scenic lakes. The fifth most populous city in the state of Louisiana, Lake Charles has a population of 72,000 people.
Because the median price of a home in the city is $132,7000, it is one of the most affordable places to live in the country. The climate of the city can be described as humid subtropical, with warm summers and bearable winters.
In comparison, the monthly average low temperature in January is 43 degrees Fahrenheit, while the monthly average high temperature in July is 91 degrees Fahrenheit.
The city has a long history and a wide variety of cultural landmarks, such as museums, parks, entertainment venues, and casinos, among other things.
It is also the location of a number of festivals that take place each year, such as Mardi Gras, the Contraband Days Pirate Festival, the Mardi Gras of Southeast Texas, and the Southwest Louisiana Boudin Festival.
---
15. El Paso — Texas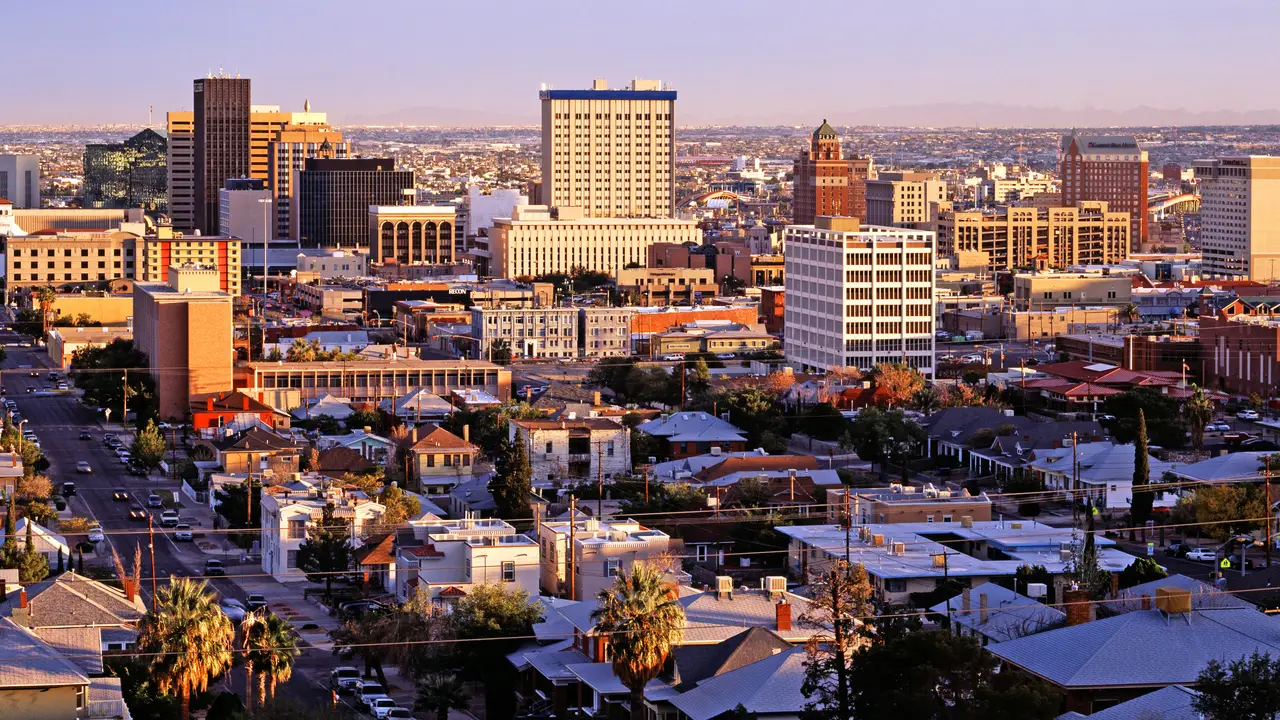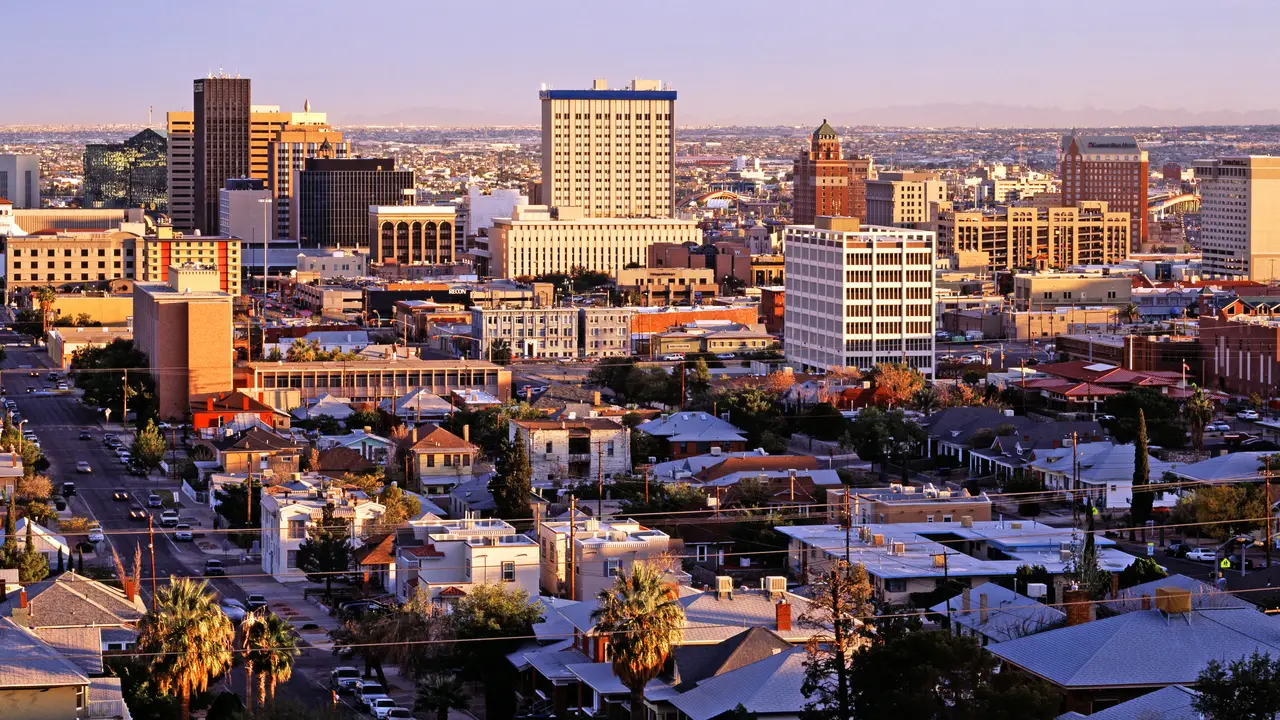 One of the cities in the United States with the warmest climate is El Paso, in the state of Texas. The climate is characterized by semi-arid steppe conditions and about 300 sunny days per year.
El Paso is bisected by the Franklin Mountains, which run in a direction from north to south right through the middle of the city.
In El Paso, the high temperature on average is 78 degrees, while the low temperature on average is 53 degrees. The dry, arid climate keeps the humidity at a low level, resulting in summers that are hot without being suffocating.
A smart option for those looking to spend their golden years in a comfortable setting. There is an abundance of sunshine in El Paso, as well as a low cost of living and reasonable home prices. One can buy a brand-new house for as little as $136,200 these days.
It is an affordable place to live with a wide variety of opportunities for outdoor recreation including mountain biking, camping, and hiking in the nearby mountains.
---
14. Savannah — Georgia (Warm Places to Live With a Low Cost of Living)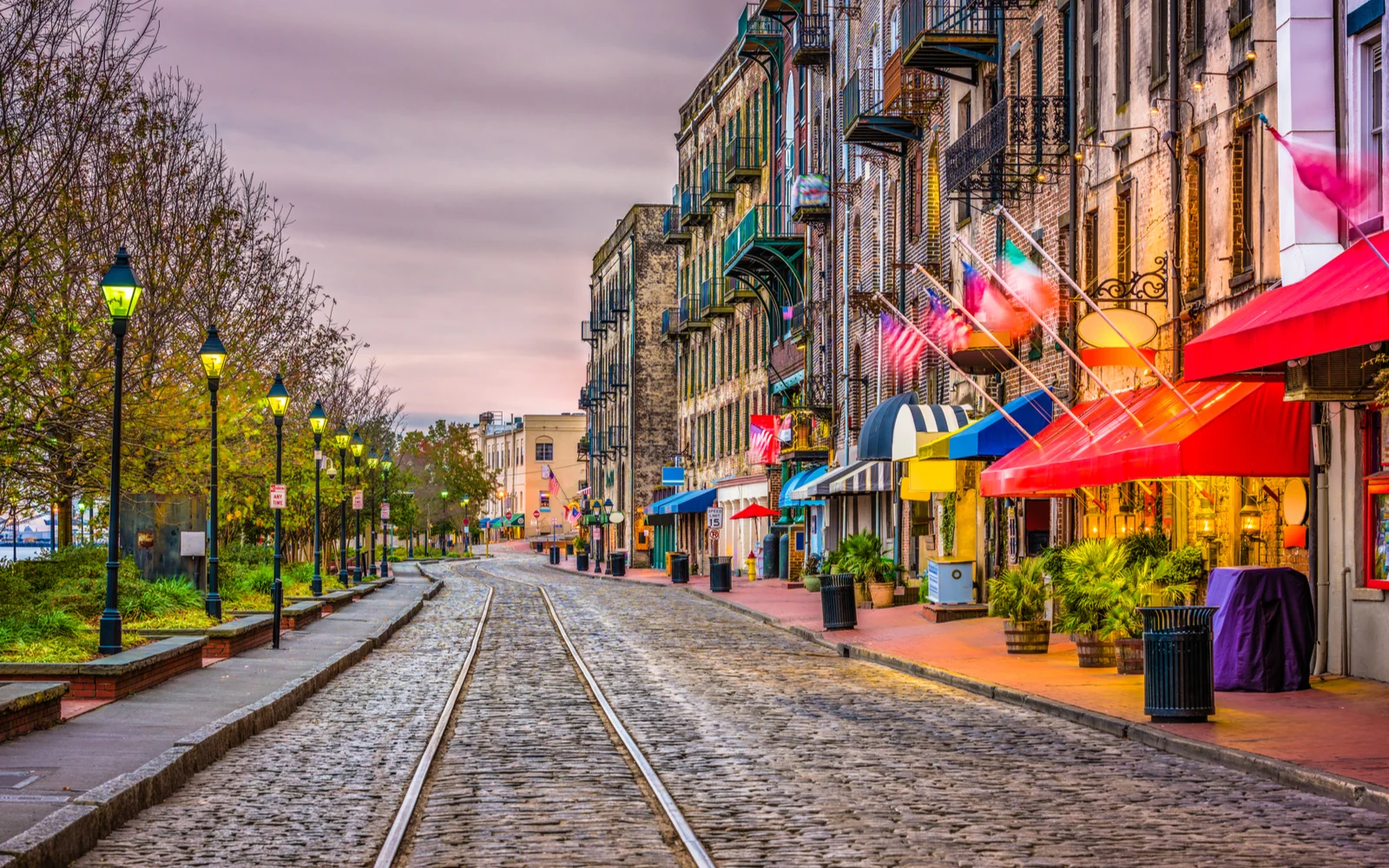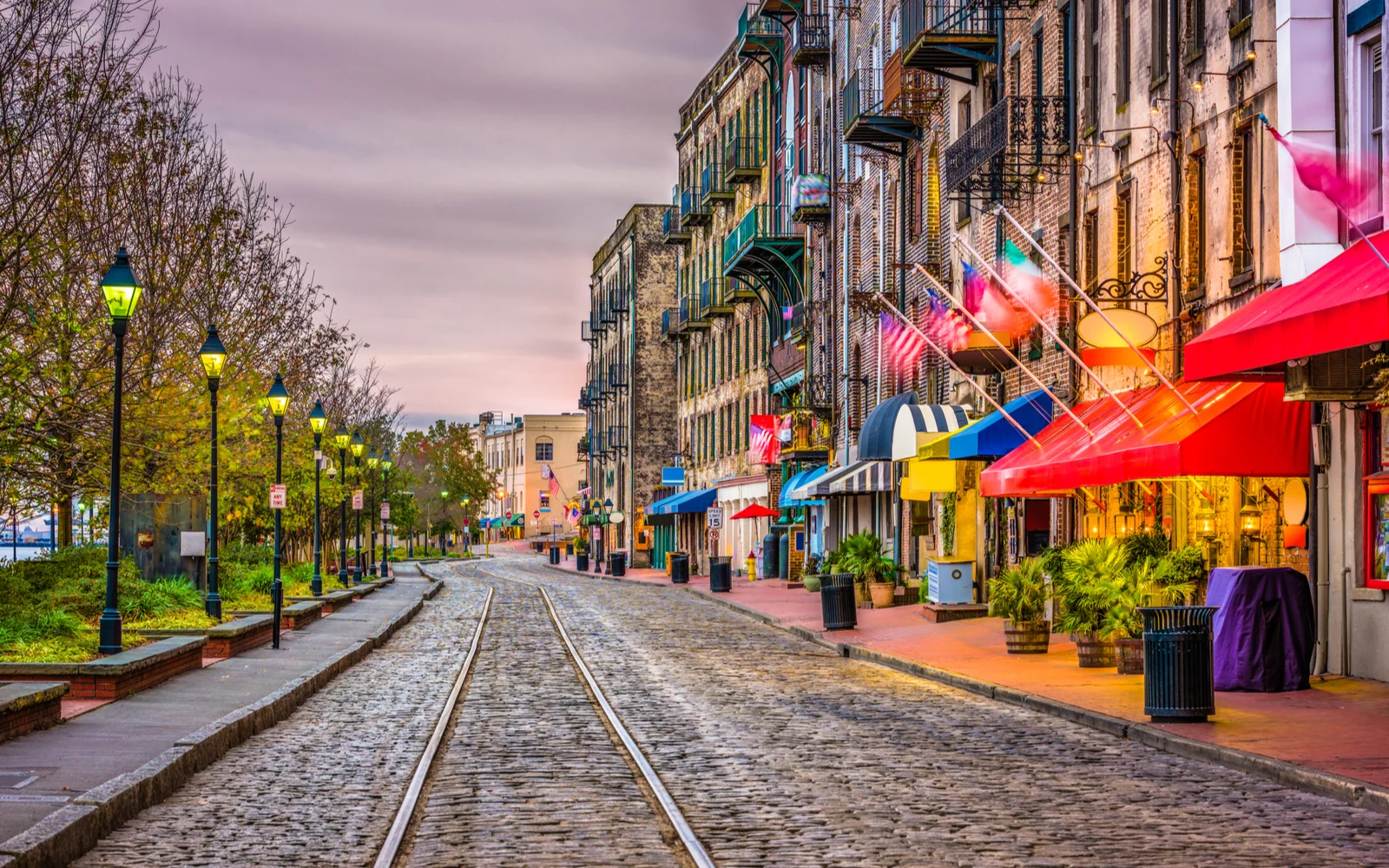 Savannah is a lovely and picture-perfect city that has a climate that is pleasant throughout the year and a cost of living that is slightly less than the average for the United States. Because of these factors, it is one of the most popular cities in the United States for retirees to settle down in.
The city is home to a vibrant arts community, an endearing historic district, and a burgeoning business sector. In addition, it is the location of over twenty different colleges and universities, one of which is the Savannah College of Art and Design.
There are over 20 golf courses in the area, in addition to boating, fishing, swimming, and other activities. The average cost of a house is now up to 120,000 dollars. Not only is it an affordable location to live in, but it also offers a wide variety of activities to partake in.
Because Savannah is one of the most walkable cities in the United States, navigating the city is simple and does not require navigating difficult traffic or parking situations.
It also has a reputation for being one of the warmest cities in the country. The winter season lasts about as long as it does in Miami, and the average low temperature does not fall below the 40s from December through February.
During the months of May through July, the daily high temperature typically exceeds 90 degrees Fahrenheit; however, due to the high levels of precipitation, the air never really feels dry.
---
13. Clemson vs. South Carolina (College Gameday)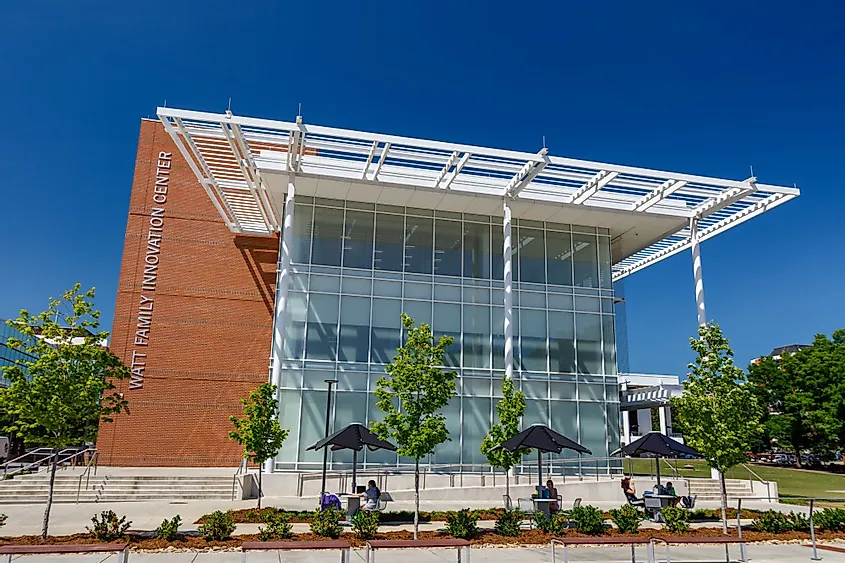 Those who have a passion for the great outdoors will find that Clemson, South Carolina is an ideal place to settle down and spend their retirement years. Its setting in the Blue Ridge Mountains makes it an ideal place for a wide variety of outdoor activities, including but not limited to trekking, camping, canoeing, swimming, fishing, hunting, and biking.
The summers are extremely hot, while the winters are extremely cold. If you are a fan of snow skiing, this is an excellent location to call home during the winter months.
Many different activities are made available to town residents by the town government itself. Since it is home to Clemson University, the area plays host to a wide variety of sporting events throughout the year.
Along with art galleries, there are also theaters and museums that can be visited here. The cost of living is also not too prohibitive here. The cost of real estate is significantly cheaper compared to that of homes in other states.
The region's median home price hovers around $180,000, which is lower than the average price paid for a home in the United States overall. The typical cost of renting an apartment is approximately $600 per month. Additionally, utility costs are reduced.
The unemployment rate is substantially lower compared to that of other nearby towns. When relocating to a new region, if finding work is one of your primary concerns, you shouldn't have any trouble doing so.
When you don't feel like preparing your own meal, you can take advantage of the many shopping opportunities and restaurants that are conveniently located nearby.
---
12. Bella Vista — Arkansas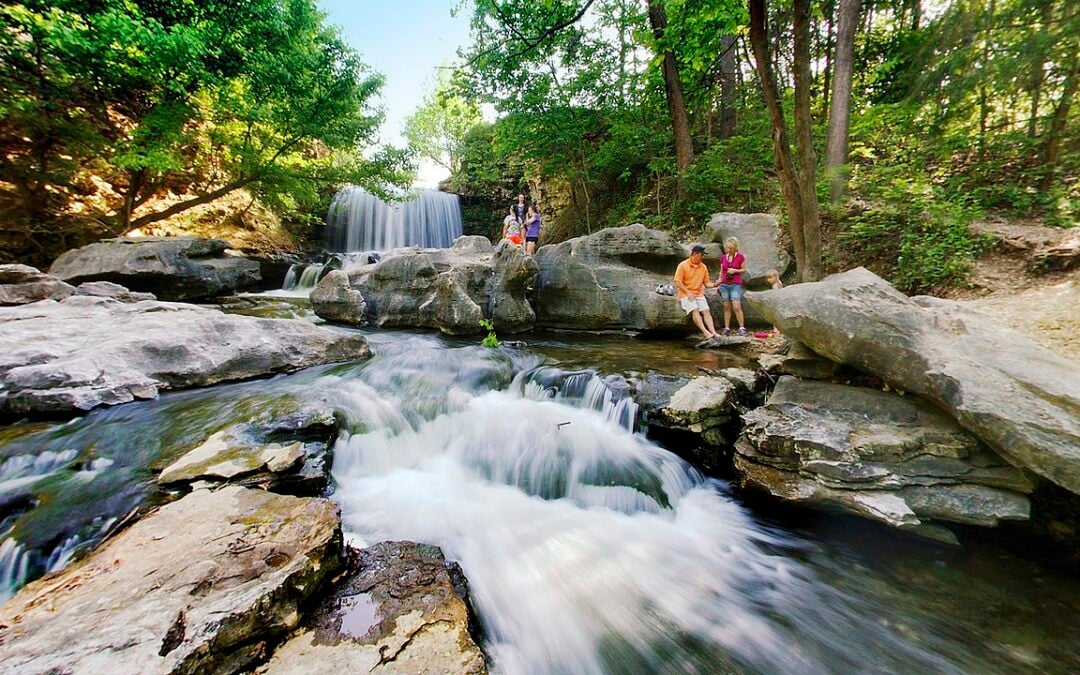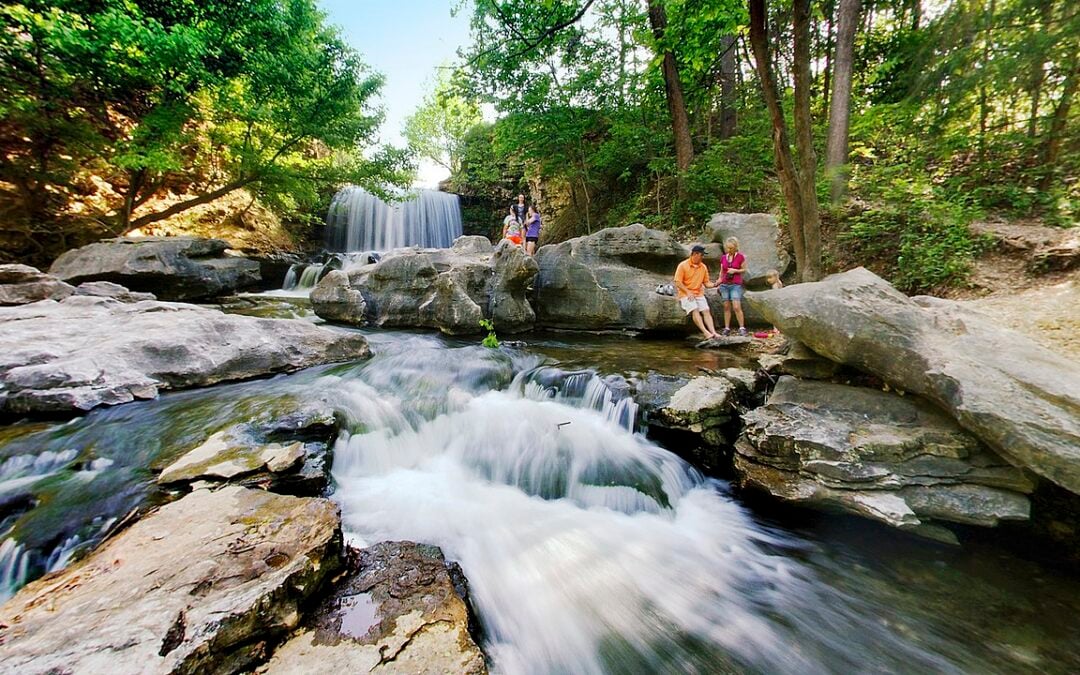 It has a population of more than 28,539 people as of 2019, making it an excellent choice for retirees as well as couples who are trying to raise a family with children.
Because of its location in the Ozark Mountains, Bella Vista provides retirees with a wide variety of opportunities for outdoor recreation. These opportunities include the opportunity to play golf on one of the city's eight golf courses (seven of which are private and one of which is public), fish and boat on the area's numerous lakes, and explore the area's many trails on foot, by bike, or on horseback.
In addition to these facilities located outside, the central business district of Bentonville can be reached in just twenty minutes. The downtown district offers residents a variety of options for shopping and dining.
The hottest month, July, sees an average high temperature of 79 degrees, while the coldest month, January, sees an average low temperature of 34 degrees. Bella Vista experiences moderate temperatures throughout the year.
Only $102,000 is considered to be the median value of a home. Renters shell out an average of $650 per calendar month. One of the places in Arkansas with the lowest average housing costs is Bella Vista.
---
11. Grand Prairie — Texas (Warm Places to Live With a Low Cost of Living)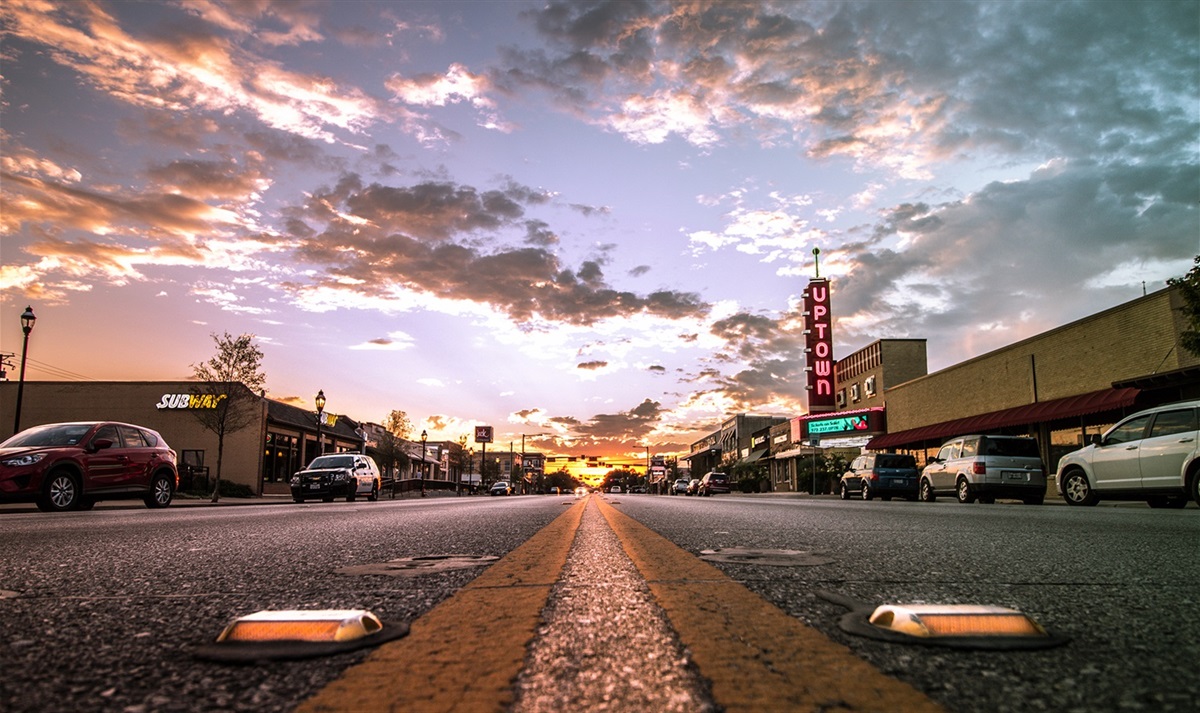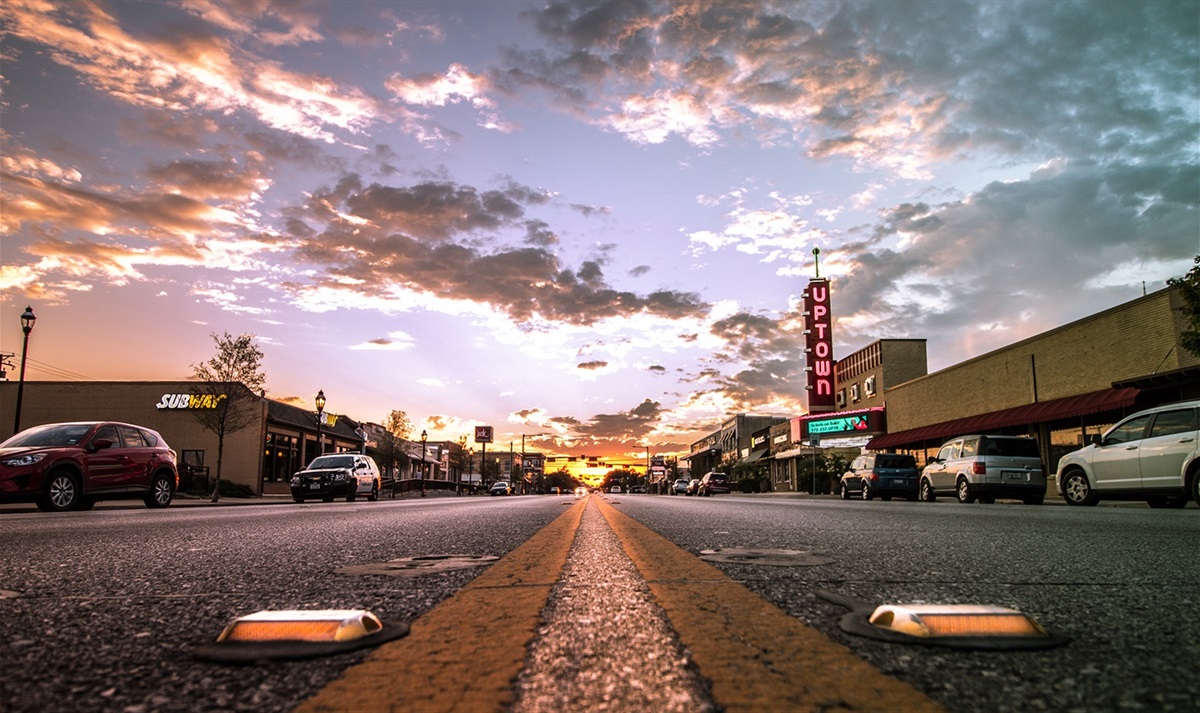 Located in Dallas County, Tarrant County, and Ellis County in the state of Texas, the United States, Grand Prairie is a city.
The Mid-Cities region of the Dallas–Fort Worth metroplex includes this area. According to the census completed in 2019, it had a total population of 192,565, which places it among the most populous cities in the state.
There is never a shortage of warm days during the summer in Grand Prairie, as the city's average high temperature for the months of June, July, and August is above 90 degrees.
The city also has more than 36 miles of walking trails and more than 1,300 acres of parks, making it simple for residents to take advantage of the city's surroundings and the pleasant weather.
In addition to this, Grand Prairie has a significant economic presence in the Dallas-Fort Worth area. Some of the most important local employers are American Airlines, Lockheed Martin, Sysco Corporation, and Bell Helicopter Textron Inc.
---
10. Lafayette — Louisiana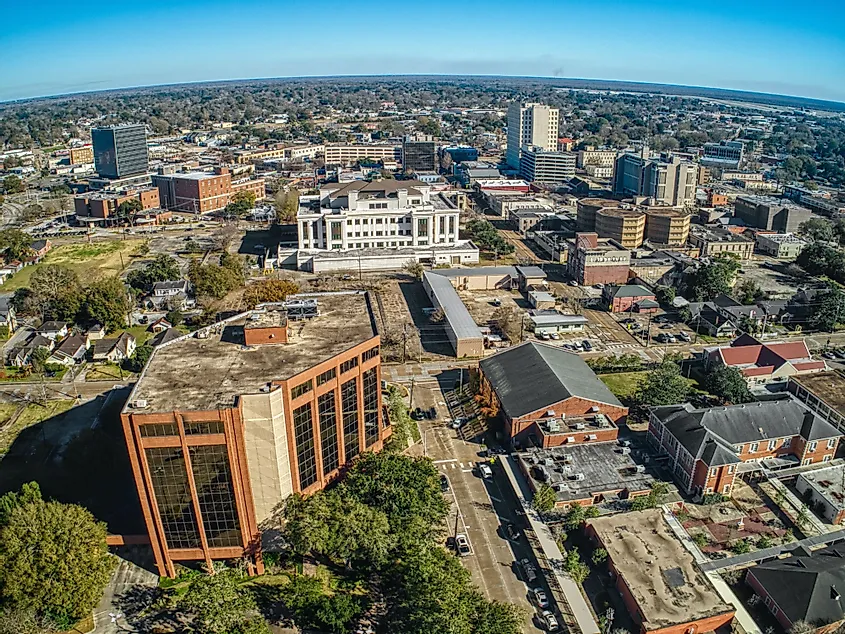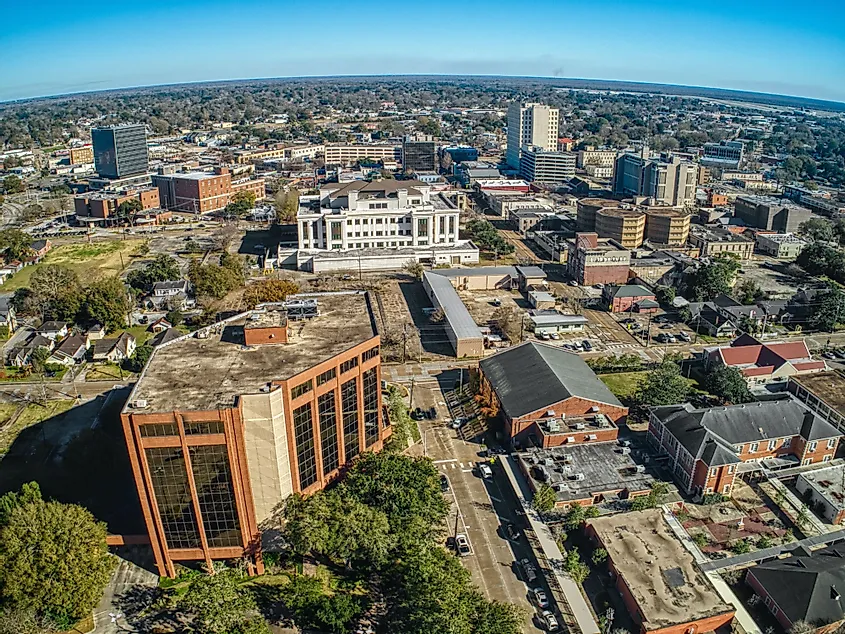 Cajun and Creole culture can be found in abundance in the Louisiana city of Lafayette, which is relatively small. Lafayette, which has a population of just over 120,000 people, has all the amenities and activities that you would expect to find in a city that is much larger.
According to data provided by the United States Climate Database, during the winter months in Lafayette, the temperature typically stays around 50 degrees Fahrenheit. Because of this, it is one of the cities in the United States that remains one of the warmest throughout the winter.
A thriving arts community can be found in Lafayette, which is evidenced by the city's abundance of art galleries, art festivals, and live performances throughout the year. Cajun and Creole dishes are served at a large number of the local restaurants, which contribute to the city's reputation as a culinary destination.
In addition, there is an abundance of outdoor activities to participate in, such as the Lafitte's Landing Paddling Trail and other wetlands trails, where visitors have the opportunity to see alligators, birds, and other forms of natural wildlife.
On average, a brand-new house will set you back $157,000 to purchase.
---
9. Los Angeles — California (Warm Places to Live With a Low Cost of Living)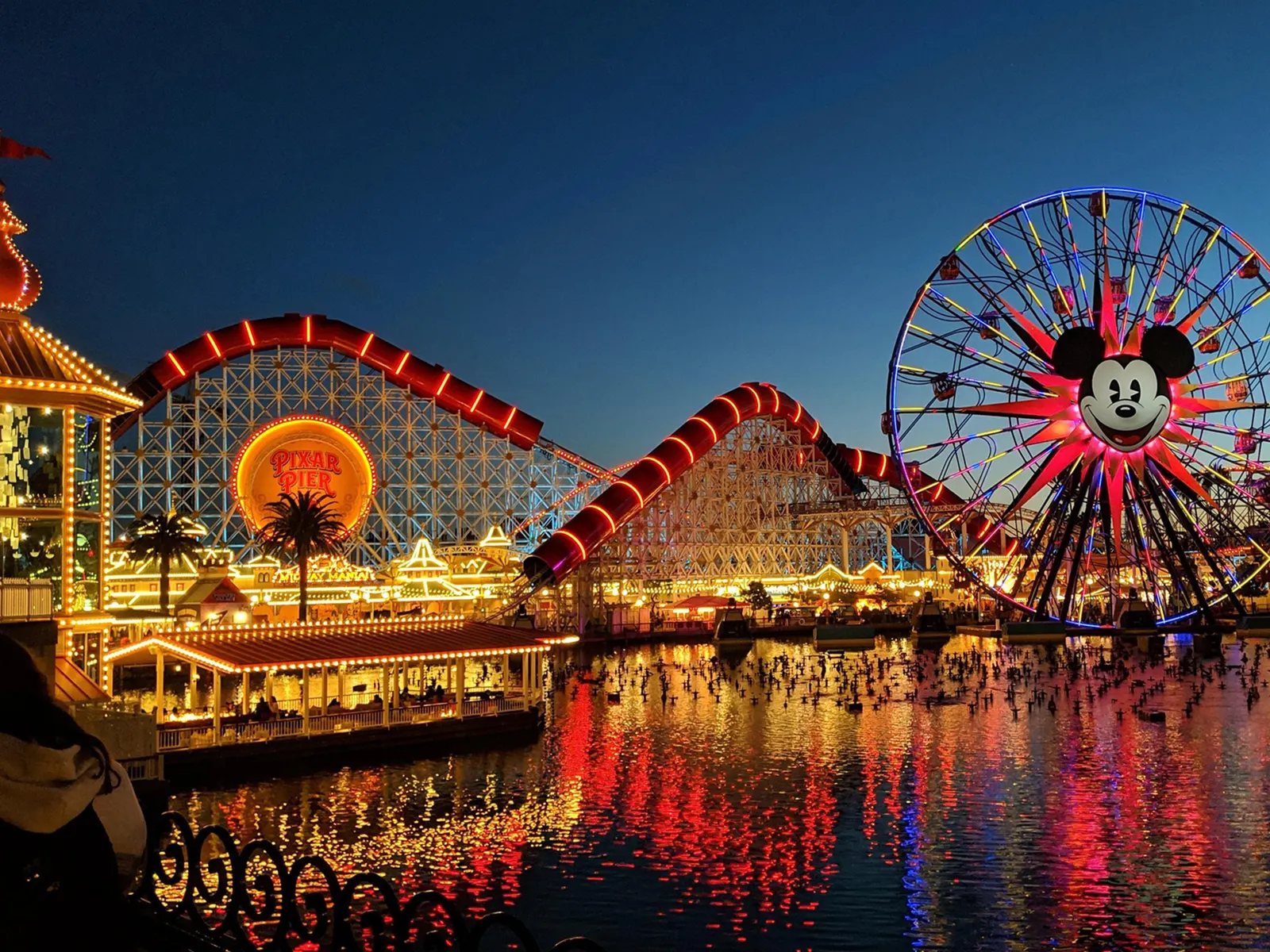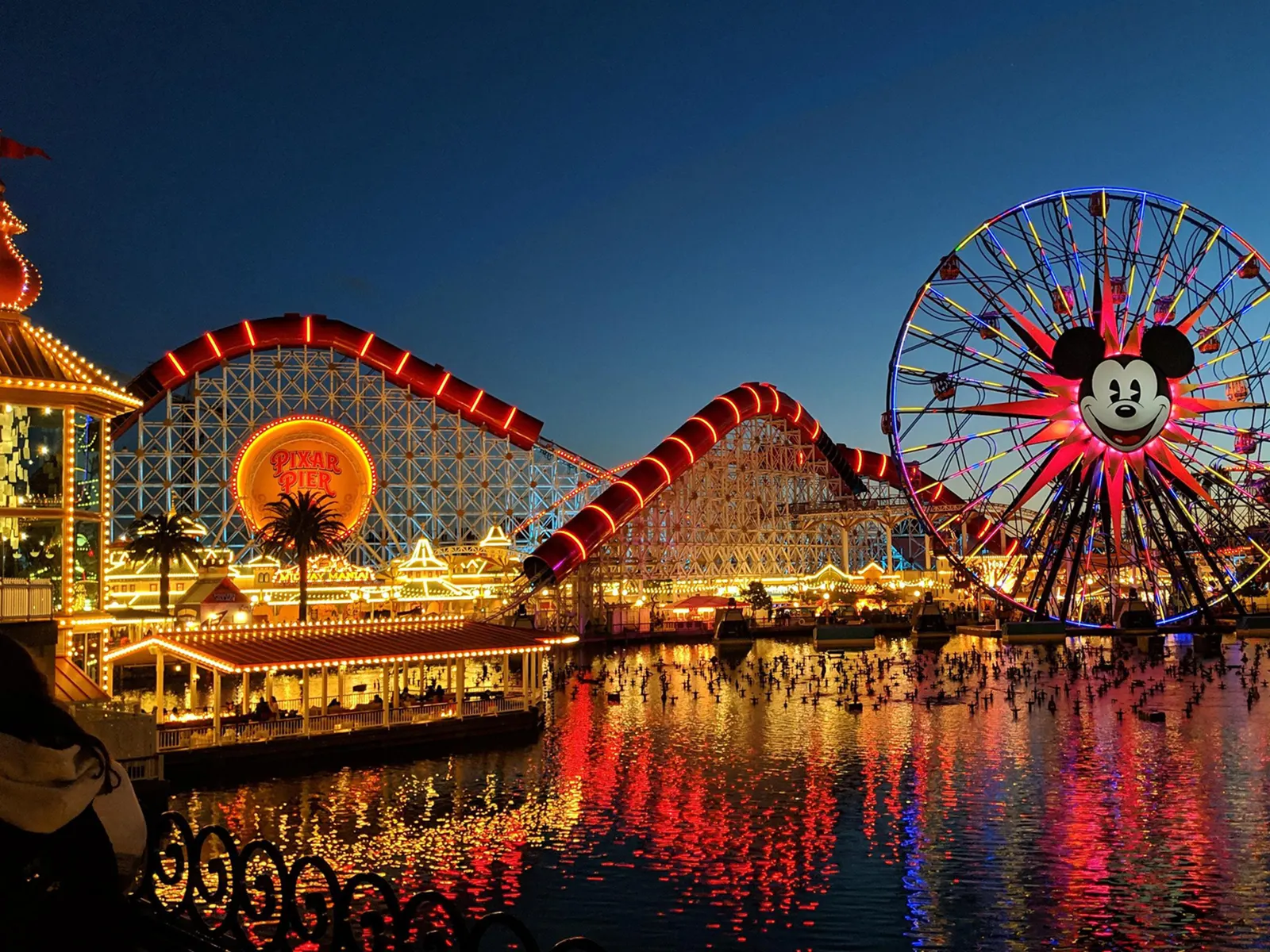 The city of Los Angeles is a sprawling metropolitan area that features a wide variety of distinct neighborhoods. Although the cost of living can be quite high in certain parts of the city, there are also many areas that are not prohibitively expensive.
The weather in Los Angeles is pleasant and sunny for an average of 73 percent of the year. There is not a lot of precipitation, and the ocean is not far away. It is an area that is home to a large number of different cultural traditions, and it is always bustling with exciting new activities.
It's impossible to predict when you'll run into a famous person in Los Angeles because the city is so close to Hollywood, which is the film capital of the world. Since Los Angeles is such a large city, it only makes sense that it contains a variety of wonderful neighborhoods to choose to call home.
---
8. Vero Beach — Florida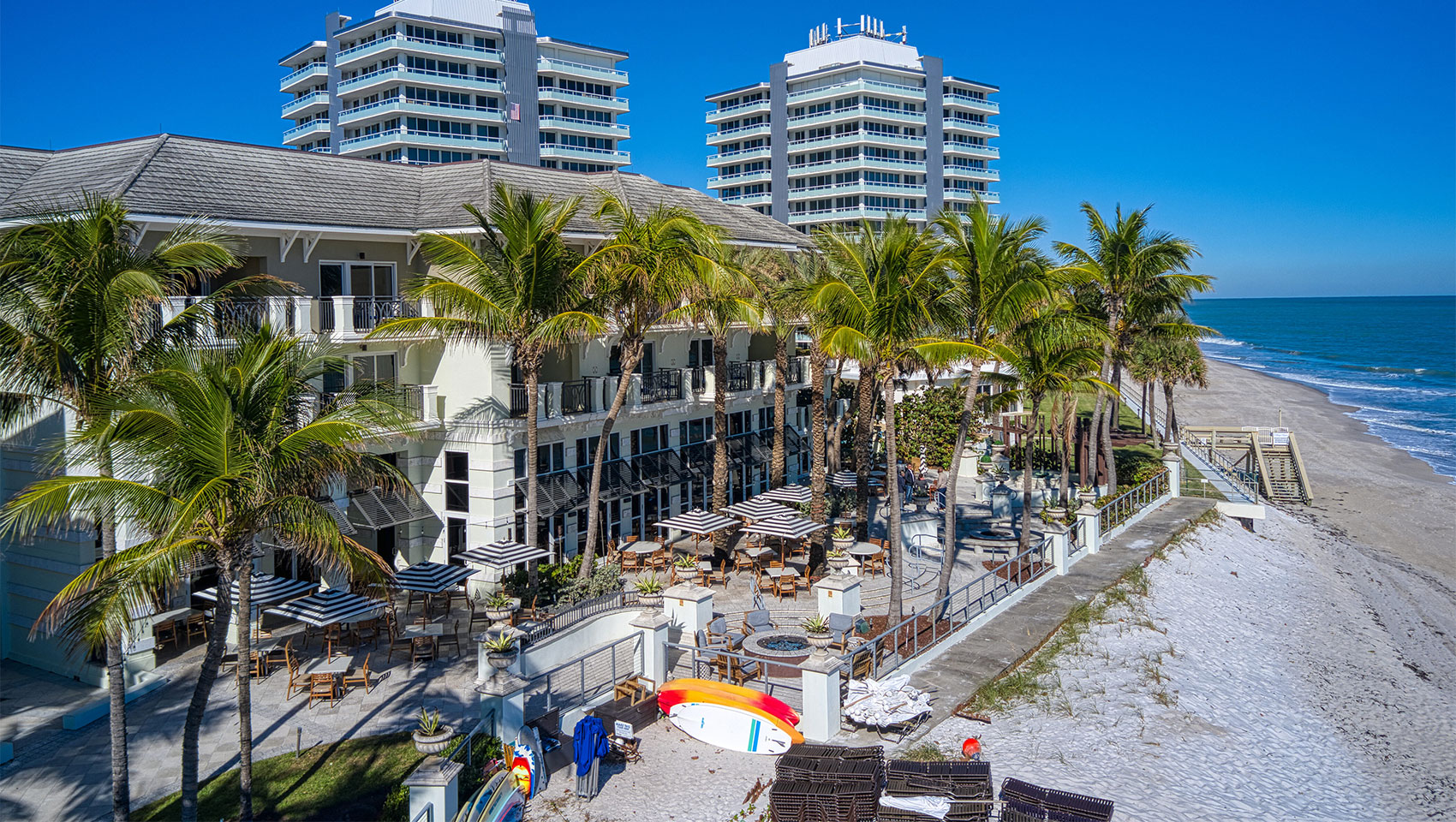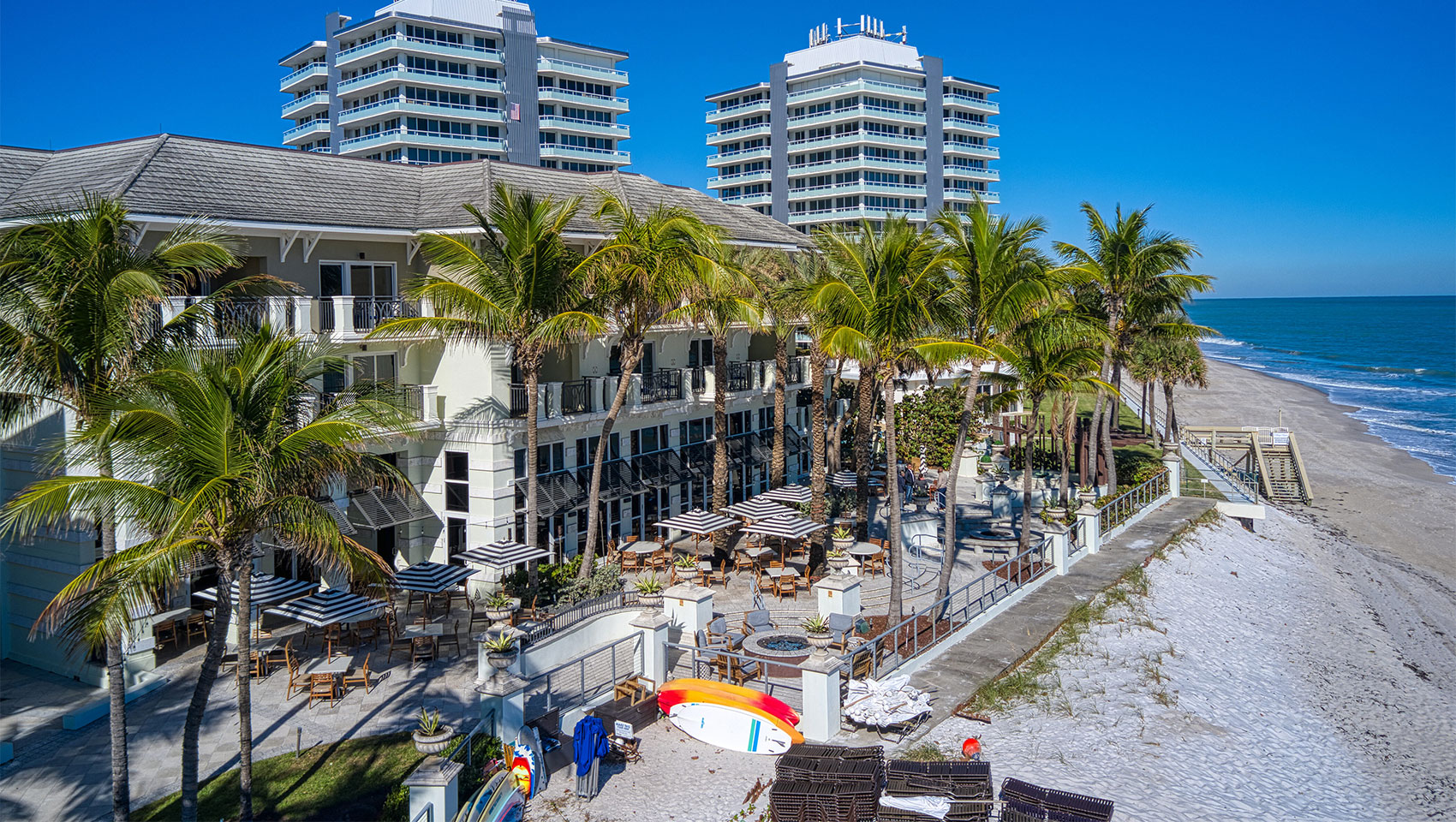 Vero Beach is a relatively small town that has developed due to its proximity to a stunning coastline. The region has a population of slightly more than 16,857 people as of 2019, but has managed to keep much of the old-time charm that it once had.
The weather is consistently warm and pleasant throughout the year. It is possible to participate in a wide variety of water sports, such as swimming or surfing in the ocean, boating or fishing on the Indian River Lagoon, or kayaking along the Sebastian River.
If you would rather do something less strenuous, you can always choose to unwind on one of the many sandy beaches while watching pelicans soar through the sky.
In the event that golf is your game of choice, there are a variety of public and private courses available, each of which presents a unique set of challenges and boasts breathtaking scenery.
The cost of living in Vero Beach is lower than the cost of living in some other parts of Florida, despite being higher than the national average. Prices for houses range from as low as $100,000 to as high as $220,000, with the median price hovering around $220,000.
---
7. Las Cruces — New Mexico (Warm Places to Live With a Low Cost of Living)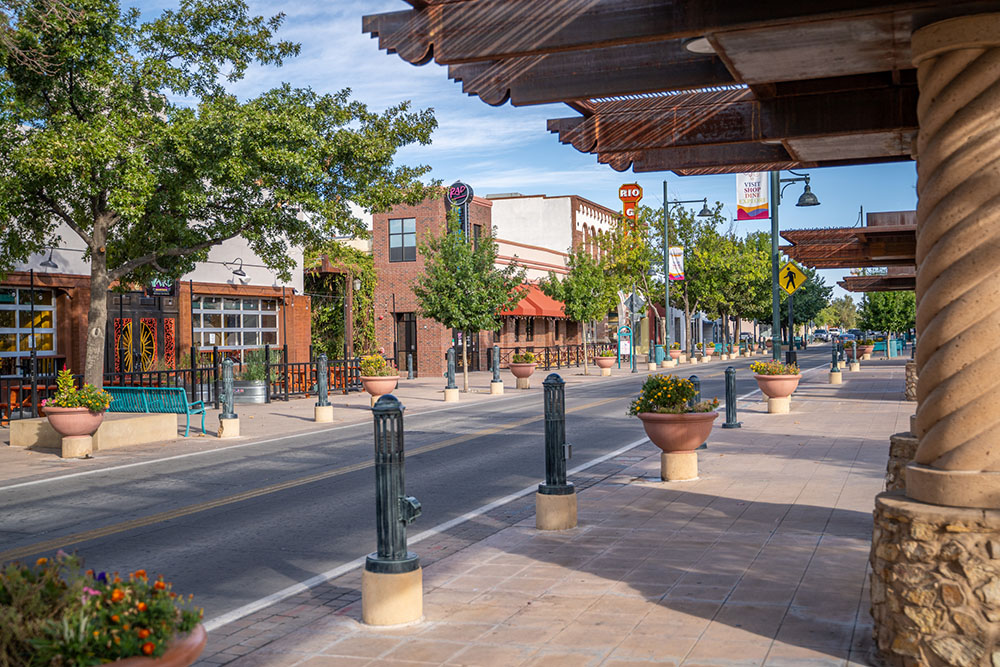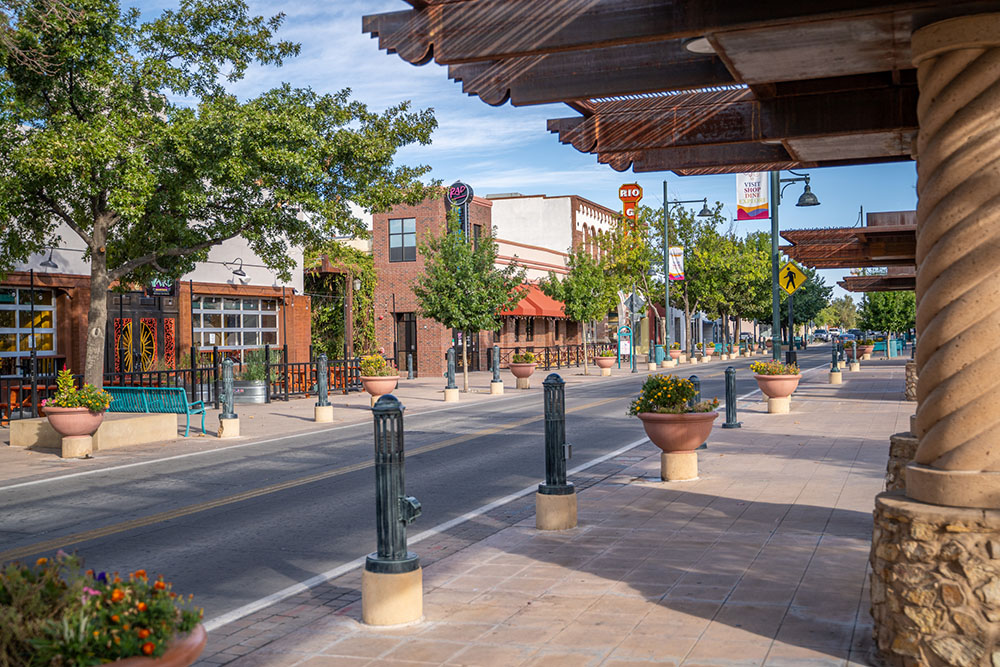 The city of Las Cruces may not be well known outside of the Southwestern United States, but those who are familiar with it absolutely adore it. This is a city that, on average, experiences weather that is among the most agreeable in the entire country throughout the whole year.
In addition to this, it is a college town, with New Mexico State University supplying a significant portion of the local population with students. The region is home to a wealth of breathtaking scenery, such as the white dunes and the nearby mountains.
In addition, the city has an interesting history, as it was originally a part of Mexico but was later annexed by the United States as a result of the Mexican-American war.
The city of Las Cruces, New Mexico, is notable not only for its climate and culture but also for the relatively low cost of housing available there. According to Zillow, the average sales price of a home in this area is $237,682, which is lower than the average sales price of a home across the state.
---
6. Santa Fe, in the state of New Mexico
Santa Fe is a well-preserved example of a colonial city and dates all the way back to the 1600s. Additionally, it holds the distinction of being the oldest state capital in the entire United States. Santa Fe is well-known for the Spanish and Native American cultures that have shaped its history, as well as its connection to the Wild West.
Santa Fe is an excellent location for retirees who are looking for a warm community that exudes an artistic atmosphere.
Although the cost of living is a little bit higher than the national average, housing costs are quite reasonable, coming in at $560,000 for a home and $790 for an apartment with one bedroom.
At 0.56% of a home's overall assessed value, property taxes are among the lowest in the country. The summer months in Santa Fe are characterized by high temperatures and low humidity, but the winter months see a significant drop in temperature.
Santa Fe, which is situated at an elevation of 7,000 feet above sea level, experiences all four distinct seasons, with relatively high levels of humidity during the summer months (for the Southwest).
Temperatures in the middle of the year range from a balmy 78 degrees Fahrenheit in July to a chilly 32 degrees Fahrenheit in January.
---
5. Santa Maria — California (Warm Places to Live With a Low Cost of Living)
Santa Maria is a city on the Central Coast of California that is located within Santa Barbara County. The city is home to a large number of vineyards, and the wine country in the Santa Maria Valley is a popular destination for tourists.
Additionally, the region is famous for the ideal growing conditions that it provides. The city as a whole is very pretty, and it has a lot of wonderful parks and schools where parents can take their children.
In addition to this, there are a great number of restaurants, ice cream parlors, coffee shops, shopping malls, and other places to go for entertainment. In addition to its stunning beaches, Santa Maria is home to a number of important historical sites, both of which contribute to its status as a top-tier city in the state of California.
Because you can walk down any street and not see anything but smiles from people who love where they live too, it has quickly become one of my favorite places to go on vacation.
During the summer months, the temperature can reach into the 90s, while during the winter months, it can get as low as the 50s. The city has a population of approximately 107,445 people, and its cost of living is typically lower than the national average.
---
4. Napa Valley — California
The picturesque and mild climate of Napa Valley can be found just north of San Francisco an hour's drive away. The valley is dotted with charming towns and villages that are filled with shops, art galleries, and excellent dining options.
While the entire valley has a population of fewer than 140,000 people, the city of Napa alone has a population of approximately 135,654 people. Napa Valley is the place to go if you're looking for a sunny and warm place to call home.
This wine region in Northern California is famous for its Mediterranean climate, which is characterized by dry summers and cool, wet winters. It is located in the Russian River Valley.
The months of June through August, which are considered to be summer months, are when the weather is consistently warm, with daytime highs reaching into the upper 80s.
During these months, it is not unusual for temperatures to soar into the triple digits, but the humidity levels are typically quite low, making it more bearable to be outside in such conditions.
Napa is consistently one of the warmest places to live in all of California, with an annual average temperature of 62 degrees Fahrenheit (17 degrees Celsius).
During the winter months, nighttime temperatures can get as low as the 30s (which translates to below 0 degrees Celsius).
---
3. Dallas — Texas (Warm Places to Live With a Low Cost of Living)
Although you have no control over the weather, you do have some say in where you choose to make your home. Gather your belongings and get ready to leave for warmer climes if you want to avoid the icy conditions of this winter.
A major city in the state of Texas, Dallas is also the largest urban core of the metropolitan area that holds the fourth-highest population in the United States. The city proper comes in ninth place in the United States and third place in Texas, behind Houston and San Antonio.
The historical significance of the city as a center for the cotton and oil industries, as well as its location along a significant number of railroad lines, contributed to the city's rise to prominence.
Dallas experiences a year-round average high temperature of 82 degrees and a year-round average low temperature of 66 degrees. Not only in Dallas, but also in a number of other cities across the United States, the average daily temperature remains at or above 80 degrees Fahrenheit throughout the entire year.
If you are considering making Dallas your new home, you will be pleased to learn that the city combines the advantages of a large city with the allure of a small town. And the best part is that the city isn't just huge; it also has a huge heart.
There are a variety of factors that contribute to this city's status as one of the most desirable in the United States, including its robust job market, affordable housing options, and diverse range of cultural attractions.
---
2. Gulf Shores — Alabama
Baldwin County is home to the city of Gulf Shores, which is located on the coast of Alabama's southernmost tip. The year-round population is just a hair over 8,000 people, but during the peak season, that number more than doubles as travelers from every corner of the country make their way to this well-known tourist destination.
If you are looking for places to live that are consistently warm, you should seriously consider moving to Gulf Shores, Alabama. This beach town's prime location on the Gulf of Mexico makes it an ideal retirement community for people who take pleasure in activities such as sailing and fishing.
Living in Gulf Shores provides all of the advantages that come with residing close to the ocean, such as breathtaking sunrises and sunsets, the soothing sounds of the waves, and an abundance of restaurants specializing in seafood.
The sport of fishing is popular in this area as well, and anglers have the option of casting their lines from the Gulf State Park Pier or going out on the water with a charter service.
Temperatures in the city range from just above freezing in January to well into the 90s in July and August, with the average temperature for the city being 68 degrees Fahrenheit.
---
1. Golden Isles — Georgia (Warm Places to Live With a Low Cost of Living)
The beaches on the Golden Isles are among the most breathtaking on the entire planet. The region is home to a rich history and offers a variety of recreational opportunities, such as golfing, boating, and other sports.
Jekyll Island is home to four golf courses that are considered to be of championship caliber. There are many people who visit the region so that they can take advantage of the Georgia State Parks and Historic Sites, which offer activities such as fishing, hiking, camping, and observing nature.
Other well-liked activities include going to Cumberland Island, going on dolphin watching tours, and paddling through salt marshes in a kayak.
The average low temperature in January is around 50 degrees Fahrenheit (10 degrees Celsius), while the average high temperature in August is close to 90 degrees Fahrenheit (32 degrees Celsius).
The Golden Isles are located in a region of the state of Georgia referred to as the "Georgia Bight," which has coastlines on both the Atlantic Ocean and the Gulf of Mexico.
Warm Places to Live With a Low Cost of Living 2023:Newshub360.net
Related Post
♦ 13 Most Expensive Cities to Live in California 2023
♦ 10 Richest Cities in Michigan Based on Median Income 2023
♦ 10 Best Places to Live on East Coast of Florida 2023
♦  15 Top Fox News Anchors Female to Watch 2023
♦  20 CNN Female Anchors You Need to Watch in 2023
♦  11 Dr Pepper Commercial Actors and Actresses 2023
♦  15 Funny Numbers to Prank Call and Prank Hotlines 2023
♦  20 Scary Numbers to Call: You Should Never Call Them
♦  14 Actors and Actress in GEICO Commercials 2023
♦  10 Liberty Mutual Commercial Actors and Actresses 2023
♦  10 Best Slavery Movies on Netflix for Black History Month 2023
Credit :www.Newshub360.net