The 5 Most Expensive Refrigerators In The World. If you've had a recent experience in which you needed to replace your refrigerator, then you are aware that this is an equipment that can be quite pricey to replace.
It is not a smart idea to purchase a used model since you run the risk of inheriting someone else's problems, and there is typically neither a warranty nor a guarantee that comes with a used appliance.
If you want to buy a nice model that can accommodate a family of four for roughly $750, you can do so, but this price does not include any extra features.
The more expensive refrigerators can cost anything from $1,200 to $3,500. Because of this, we started to wonder about the more luxurious brands.
How outrageously expensive can one possibly make a refrigerator? When we looked into the matter, we discovered information that really blew our minds.
Some of them cost hundreds of dollars, which made the average refrigerator appear to be more affordable.
Here, for your amusement and consideration, are the five freezers that hold the record for the highest price tag in the world.
Most Expensive Refrigerators In The World
5. Liebherr ECBN 6256 PremiumPlus Refrigerator – $8,953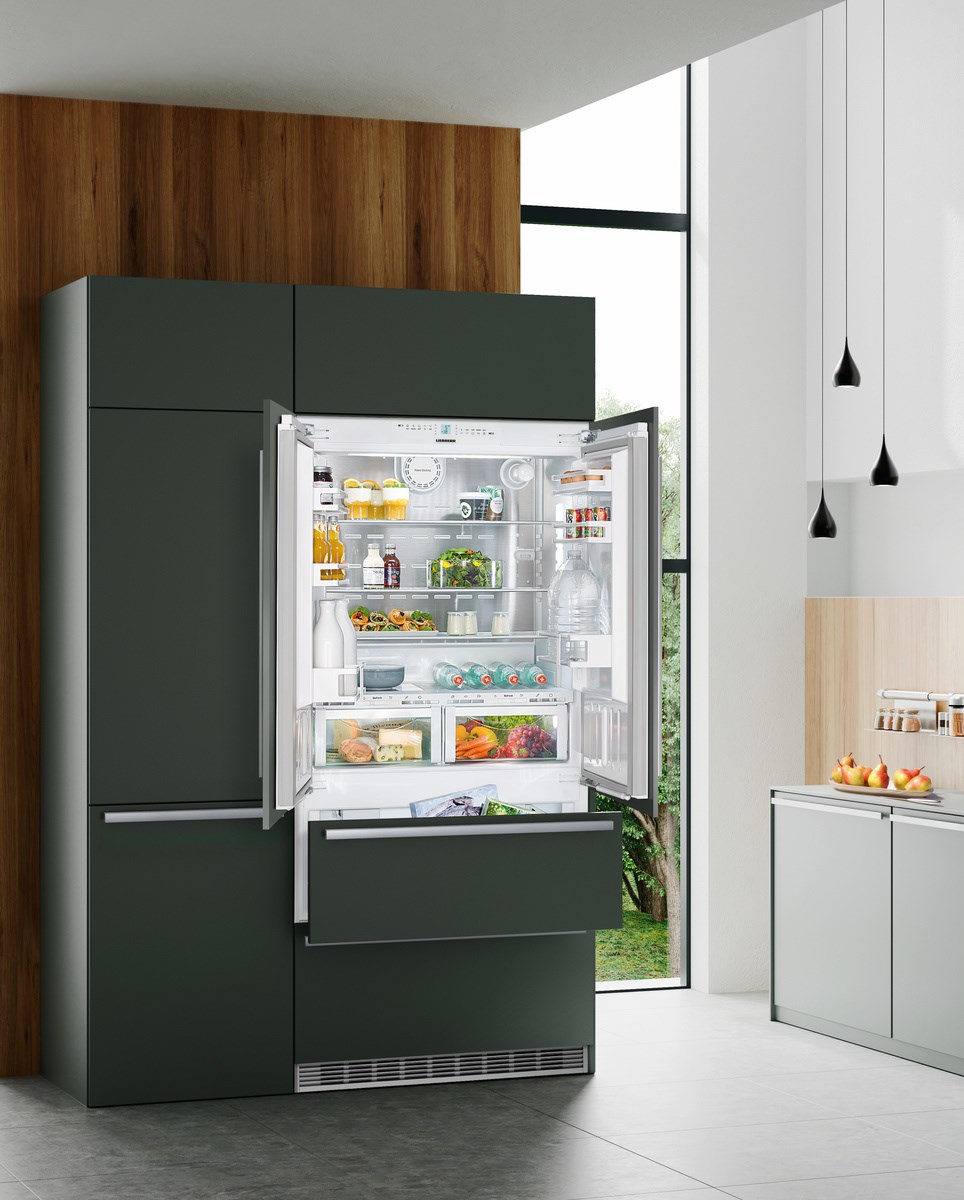 This refrigerator is a model made of stainless steel, and it contains a number of special features that contribute to the high cost of the product.
If you're interested in the most recent developments in food storage technology, this product is a good buy for you.
The Liebherr combines a refrigerator and a freezer into one convenient appliance, and it is equipped with two innovative cooling systems known as NoFrost and BioFresh.
NoFrost technology – The proprietary NoFrost feature is designed to keep food at its peak level of freshness over an extended period of time. It accomplishes its purpose in the freezer section by first bringing the products that are stored there to a frozen condition, then recirculating the air around those objects, and finally venting the area of any humidity that may have accumulated as a result of the addition of new items. This not only prevents the creation of ice in the freezer section but also ensures that the contents of the freezer will not become covered in frost.
BioFresh feature – The BioFresh system is designed to keep vegetables, milk, meat, fish, and fruits fresher than a standard cooling system. The manufacturer asserts that its product is able to maintain the flavor, appearance, and scent of foods for extended lengths of time, and that it also allows foods to keep their nutritional value for a longer period of time.
DuoCooling -The PremiumPlus has another feature that is called DuoCooling. It is a temperature control system that is integrated into both the freezer and the refrigerator compartments so that each region may maintain its temperature in an independent and accurate manner. It employs a system that uses two distinct cooling units, each of which prevents air from circulating between the refrigerator and the freezer. This helps to keep the smells from one compartment from traveling to the other compartments.
Other features – This unit also comes with an icemaker with a SoftSystem that allows even closing of the refrigerator door and a mechanism for automatic door closing when it is left open up to 30 degrees. On the inside, there are telescopic rails that make it simple to take out the various drawers. A door alarm is also installed, and it will sound if the door is left open for more than one minute and ten seconds. Additionally, his refrigerator features a child lock that is equipped with a MagicEye indicator.
4. Northland Master Series GS72RFI – $12,600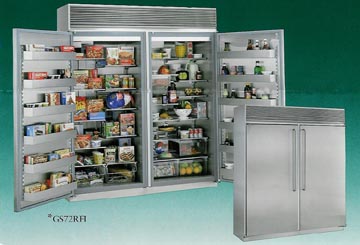 Wine vaults and specialized refrigerated storage units are two of the products that Northland manufactures. The Master Series GS72RFI is the world's fourth most expensive refrigerator, according to its list price.
The cooling system in this model is more effective thanks to its one-piece construction, which is a feature of this model. It has a height of 72 inches and comes equipped with a refrigerator and a freezer in one unit. Most Expensive Refrigerators In The World
It is one of the largest refrigeration systems in the world, and it was specifically designed for use in residential settings. The fact that this unit is constructed of stainless steel on both the interior and outside makes it one of the most distinctive aspects of the product.
In order to achieve the highest possible levels of durability and functionality, the shelves are constructed out of stainless steel as well. They also make cleaning a breeze in comparison to a wide variety of other types of materials.
There are also shelves that are constructed out of transparent tempered glass, which enables easy visibility of the stored items and facilitates their identification. The stainless steel is of a high grade and has qualities that prevent it from being magnetic.
The refrigerator has a total capacity of 24.2 cubic feet, with a freezer capacity of 24.1 cubic feet. Additionally, an ice maker is integrated into the design of the appliance.
3. Northland 60SSG-SGX – $14,000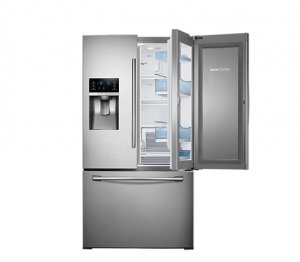 Another model manufactured by Northland, this one ranks as the world's third most costly refrigerator. The SGX is a more expensive type that is designed to be installed in opulent residences
. This is a really chic refrigerator that has been designed with beauty in mind, but it also has a practical side to it because of the materials and technology that have been used into its construction. Most Expensive Refrigerators In The World
A wonderful addition that provides a one-of-a-kind accessory in an otherwise highly practical appliance is the see-through window. The doors are made of stainless steel, and the pricing for this type is expected to be in the neighborhood of $14,000.00.
2. Sub Zero Pro 48 With Glass Door – $16,950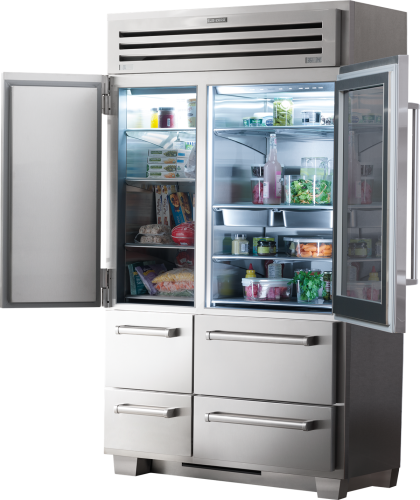 If you thought the Northland SGX was a costly refrigerator, the price of the Sub Zero Pro 48 is more than $2,000 greater. The capacity of this refrigerator is greater than thirty cubic feet, as that was the design goal during its development.
It utilizes a dual refrigeration system that is comprised of two compressors and three evaporators in order to function properly. It maintains the ideal temperature and condition for storing fresh as well as frozen goods, as specified in the design specifications.
In contrast to conventional refrigerators, this one has a system that stops odors from spreading from one section to another. In the event that there is a momentary interruption in electricity, a magnetic door seal system will continue to keep the temperature stable. Most Expensive Refrigerators In The World
The refrigerator is on the right side, while the freezer is located on the left side of the unit. This is a huge home refrigerator with a high capacity that has a sophisticated water filtering system.
The purpose of this system is to prevent the contents from becoming contaminated with viruses, bacteria, chemical pollutions, or any other kind of suspended matter.
The bins are made of stainless steel, and they glide in and out so that users can get to their belongings quickly. Both the refrigerator and the freezer have their temperature displays located on the exterior of the appliance for convenient access.
The glass doors of the refrigerator have triple panes and are constructed of UV-resistant glass so that the contents of the refrigerator can be viewed clearly.
Each part of the refrigerator is regulated by sophisticated microprocessors to ensure that the temperature is kept precisely and accurately at all times.
1. Meneghini La Cambusa Refrigerator – $41,000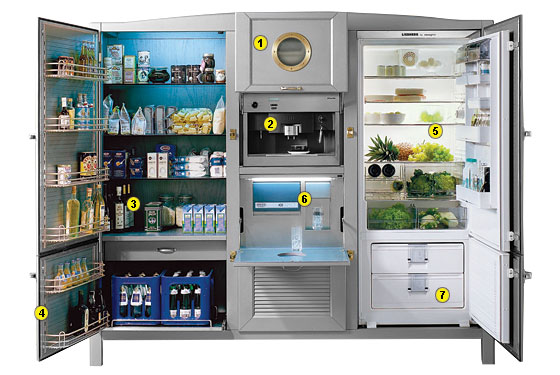 The Meneghini La Cambusa refrigerator, which retails for slightly more than forty grand, is currently the most expensive refrigerator that can be purchased anywhere in the world.
This is a remarkable premium model that combines all of the features of a refrigerator with those of a coffee maker and a flat-screen television in a single convenient appliance. Most Expensive Refrigerators In The World
Italian company Meneghini is responsible for the construction of this bespoke piece of equipment. It has dimensions of 218.5 centimeters by 249 centimeters and 63 centimeters in depth.
This is a combination fridge and pantry that can be customized in any way that the client would want, at the customer's expense, of course. The customer has complete control over the design.
The Five Most Expensive Refrigerators In The World:Newshub360.net
Related Post
Credit :www.Newshub360.net