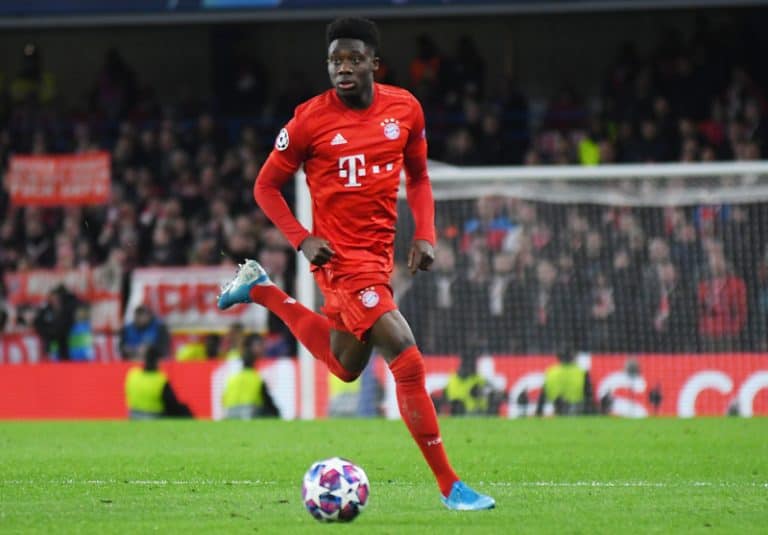 Top 10 Fastest Soccer Players In The World 2023: In any sport, the ability to move quickly can make or break a match. When it comes to soccer, it can make a significant impact when it comes to opening up the game and getting an advantage on either side of the ball. Teams are constantly seeking for ways to improve their pace, especially if it allows them to stand out among a pool of professionals.
To be considered one of the world's fastest soccer players, you must possess a unique set of abilities. The point is, how can one precisely determine how fast something is moving? Although it is hard to predict who would win in a race, the following ten players all deserve to be mentioned at this time.
The Top 10 Fastest Soccer Players In The World 2023
10. Rafa Speed : 34.53km/h
Rafa is one of the overlooked and underrated players in the game when it comes to his ability to run fast. Many do not consider him to be one of the world's fastest players, but whether he is playing for Benfica or the Portuguese national team, he always manages to find a way to get away from his opponents. Over the course of his career, it has enabled him to exert control over some areas of the game, and even at the age of 27, he is still able to keep up with younger players who have less experience under their belts.
His 94 pace in the FIFA 21 video game confirms that he is still considered to be one of the world's fastest players. That places him among the fastest players in the game, and real-world statistics demonstrate that he can sprint with the best of them as well. Other European players may receive more attention, but he has made the most of the opportunities that have come his way at various points in his career.
9. Ismaila Sarr Speed : 34.62km/h
At this point, Ismaila Sarr is better recognized for his speed than he is for his actual playing ability. While he has not been at his best for Watford, he has been relegated to the Championship division of English professional football. Despite the fact that he has had some bright moments for the Senegalese national team, many believe that he will eventually turn the corner and become a better player overall.
His size and athleticism give him a strong chance to become one of the best players in the game if everything comes together for him. He is only 22 years old and has plenty of potential. In order to be successful at the highest level of competition, it takes more than simply speed, and he is learning this as time passes.
8. Vinicius Jr Speed : 34.99km/h  34.62km/h
There have been numerous extremely quick Brazilian soccer players throughout the country's history, but some believe that Vinicius Jr. is the fastest of all time. However, his speed has already been put on display quite a bit by the 20-year-old who plays for Real Madrid on the club level.
However, his ability to accelerate is apparent. He is still learning the game, and some question if he will ever be able to realize his full potential. Not only is he capable of reaching top-end speeds, but he also has the ability to change direction fast and throw defenders off their game. At times, he appears to be nearly hard to defend against with a single defender. He is one of the Fastest Soccer Players In The World 2023.
7. Sadio Mane Speed : 35km/h
Sadio Mane appears to have lost his footing. Although the Senegalese star is now 28 years old and a major component of Liverpool's squad, he still appears to be at the top of his game in all parts of the game. However, even while he may be a little slower now than he was a few years ago, his overall knowledge of the game has increased, which allows him to make more informed decisions in general.
As a result of his transfer by Liverpool in 2016, Sadio Mane has matured into a formidable all-around footballer. Early on, he was seen as a player who has the physical capabilities but lacked discipline, but he has since learned to exploit his speed to dominate games for extended periods of time. It is rather simple for spectators to witness his incredible speed on full display anytime he is on the field of play. It is this that distinguishes him as one of the most prominent figures in the game today.
Fastest Soccer Players In The World 2023
6. Erling Haaland Speed : 36.04 kmph
It has only been in the last couple of years that Erling Haaland's fame has really begun to grow. He is quickly developing into one of the top goal scorers in the world, and at only 20 years old, he has a long way to go before reaching his peak.
While it takes more than just speed for him to be one of the world's best players, many are startled to see that he has achieved a top speed that is among the top five quickest in the world this year (in 2020). With a sprint of 36.04 km/h, he was able to keep pace with Kylian Mbappe's maximum speed. Although he may not appear to be particularly quick, he almost always manages to get to the ball before his opponent.
5. Adama Traore Speed : 36.25 kmph
Adama Traore is maybe the least well-known of the three players in FIFA 21 who have received the highest speed rating. With Mbappe and Davies, his speed has opened a lot of potential while frustrating many who were hoping for more from him. He shares the honors with both of them.
His speed and strength make him a difficult opponent for any team to deal with, but he is still learning how to cope with some of the more intellectual aspects of the game. If the 24-year-old can ever figure out how to unleash that component of his personality, there is no telling what he can do.
4. Cristiano Ronaldo Speed: 22.4 mph / 36 km/h
Is it possible for someone as old as Cristiano Ronaldo to still be regarded one of the world's fastest players? Although he may not be able to complete a large number of sprints on a consistent basis, his maximum speed is still very impressive. He has demonstrated on numerous occasions that he is capable of outracing virtually anyone on the field to the ball, and he had one of the top 10 quickest speeds in all of soccer in 2020.
Eventually, he will be removed from this list, but a healthy Ronaldo is still a major headache for any club that has to deal with him. He was arguably the quickest during his physical prime, but he now has the mental fortitude to pick and choose when he does sprints to maximize his performance.
3. Kylian Mbappe Speed: 22.4 mph / 36 km/h
Kylian Mbappe's overall speed and skill have already been extensively noted in his short professional career. He is widely regarded as one of the best players in the game at the moment, and his top-end speed puts him in strong contention to be the fastest player on the planet in the sport of soccer.
His sprinting pace may reach above 36 km/h, and what he does at full speed is unmatched in the game at the moment, according to the statistics. Nothing appears to be slowing him down at this stage in his career, as he is already being compared to some of the all-time greats, according to many who follow him.
He is one of the Fastest Soccer Players In The World 2023.
2. Achraf Hakimi Speed: 22.5 mph / 36.2 km/h
When it comes to the fastest young players, there is a great deal of disagreement right now between Hakimi and Davies. Both players are exceptional players, yet their top-end speed numbers are practically comparable at the highest levels. Despite the fact that Davies narrowly edged out Hakimi for peak speed in 2020, some believe that Hakimi is more effective with his speed at this moment.
As a result of his exceptional speed, Hakimi has emerged as a valuable asset for not just Milan, but also the Moroccan national team. In sprints, he is capable of not only reaching a high rate of speed, but also reaching top speed swiftly due to his exceptional acceleration.
1. Alphonso Davies Speed: 36.5 km/h / 22.7 mph
On this list, Alphonso Davies stands out not only for being the youngest, but also for being the fastest. Whether he is representing Bayern Munich or the Canadian national team, Alphonso Davies's speed has been extensively chronicled throughout his career. Only 20 years old, he has the potential to get a little speedier with age.
He is one of three players to obtain the fastest pace rating on FIFA 2021, and records show that he was the player that reached the fastest speed in a match the most frequently in the year 2020. He is a blur in the broad field as he travels at 36.51 kilometers per hour. The most concerning aspect is that he is still several years away from genuinely blossoming into the elite player that many have high hopes for him.
Top 10 Fastest Soccer Players In The World 2023- Newshub360.net
CHECK THIS OUT:
♦  Top 10 Highest Paid Footballers in South Africa And Their Salaries
♦  Top 10 Highest Paid Footballers at Mamelodi Sundowns 2023
♦  Top 10 Highest-Paid Footballers at Kaizer Chiefs [ Billiat is 2nd ]
♦   Top 10 Highest Paid Footballers at Orlando Pirates 2023
♦  Top 10 Richest Football Clubs in South Africa [ Kaizer Chiefs is 2nd]
Credit : www.Newshub360.net