Most Expensive Shoes In the World. There are people in the world who believe that sayings like "clothes make the man" or "diamonds are a girl's best friend" should actually have an impact on a person's life.
And there are also people who believe that there isn't much of a difference between a T-Shirt that costs $10 and one that costs $500. Both of these groups of people have their opinions.
In either case, the quantities of money that individuals are willing to spend on the things in their lives that they like the most, even though those things typically serve little use other than to decorate, are truly astounding.
In that regard, the sums of money that some people have paid solely for items that cover your feet have been quite astounding.
The following is a list of the 20 pairs of shoes that currently hold the title of most expensive in the world as of 2019:
Most Expensive Shoes In the World 2023
20. Aubercy Diamond Shoes – $4,510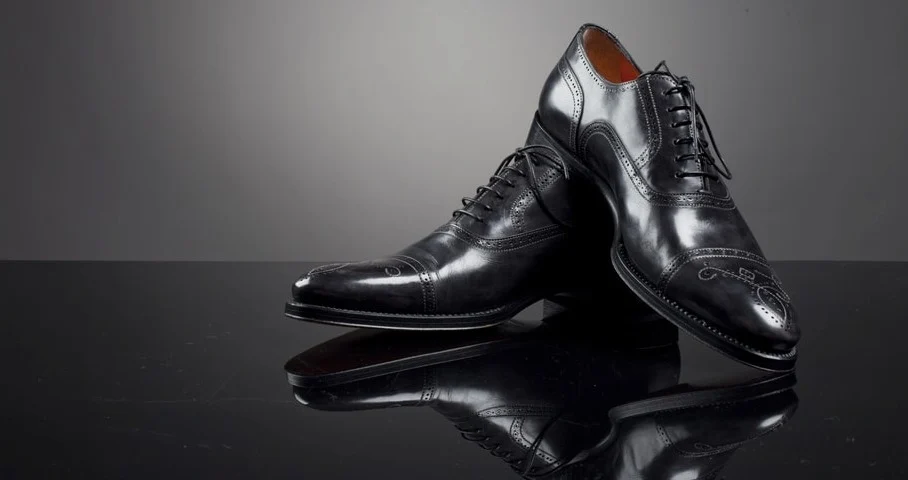 A little amount of luxury is something that everyone enjoys having in their lives. These Aubercy Diamond shoes are without a doubt elegant and sophisticated.
Aubercy is recognized in the footwear market for making exquisite shoes of the highest quality using designs that are unfussy and uncomplicated.
The shoe industry is well aware of Aubercy's reputation for producing footwear that is extremely understated yet nevertheless of the highest possible quality.
The brand claims selling a few pairs of these diamond edition shoes, which adds to the shoes' level of exclusivity. These shoes were only made available in extremely limited quantities when they were released.
The addition of diamonds to things brings a sparkling sense of luxury, and these shoes are surely remarkable in their own right.
The shoes are advertised in luxury launches as being ones that let any guy to sparkle and shine, driving home the message that males deserve diamonds just as much as ladies do.
19. Louis Vuitton Manhattan Richelieu Men's Shoes – $10,000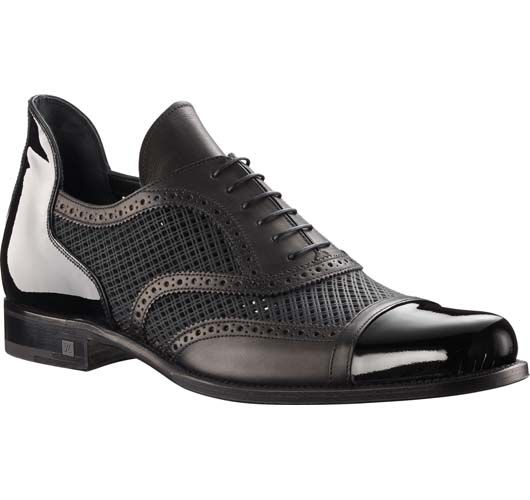 One of the most lavish shoe labels available for both men and women, Louis Vuitton is known for their "rich and laden" collection of footwear.
Fantastic shoes are the Louis Vuitton Manhattan Richelieu Alligator Leather Lace-up shoes. There are a lot of people who believe that the price of ten thousand dollars is unnecessarily high, but it's safe to say that everybody deserves a little bit of luxury every once in a while, right?
The finest waxed alligator leather was used in the construction of these shoes, which also include intricate design perforations and gorgeous Blake stitching. The leather covers the entirety of the shoe.
Even the bottoms of these exquisite shoes are exceptional; they are made of leather and hand-painted, and they have an LV cube with a Ruthenium finish that is engraved into the leather heel.
18. Nike Air Mag Back to the Future 2016 – $26,000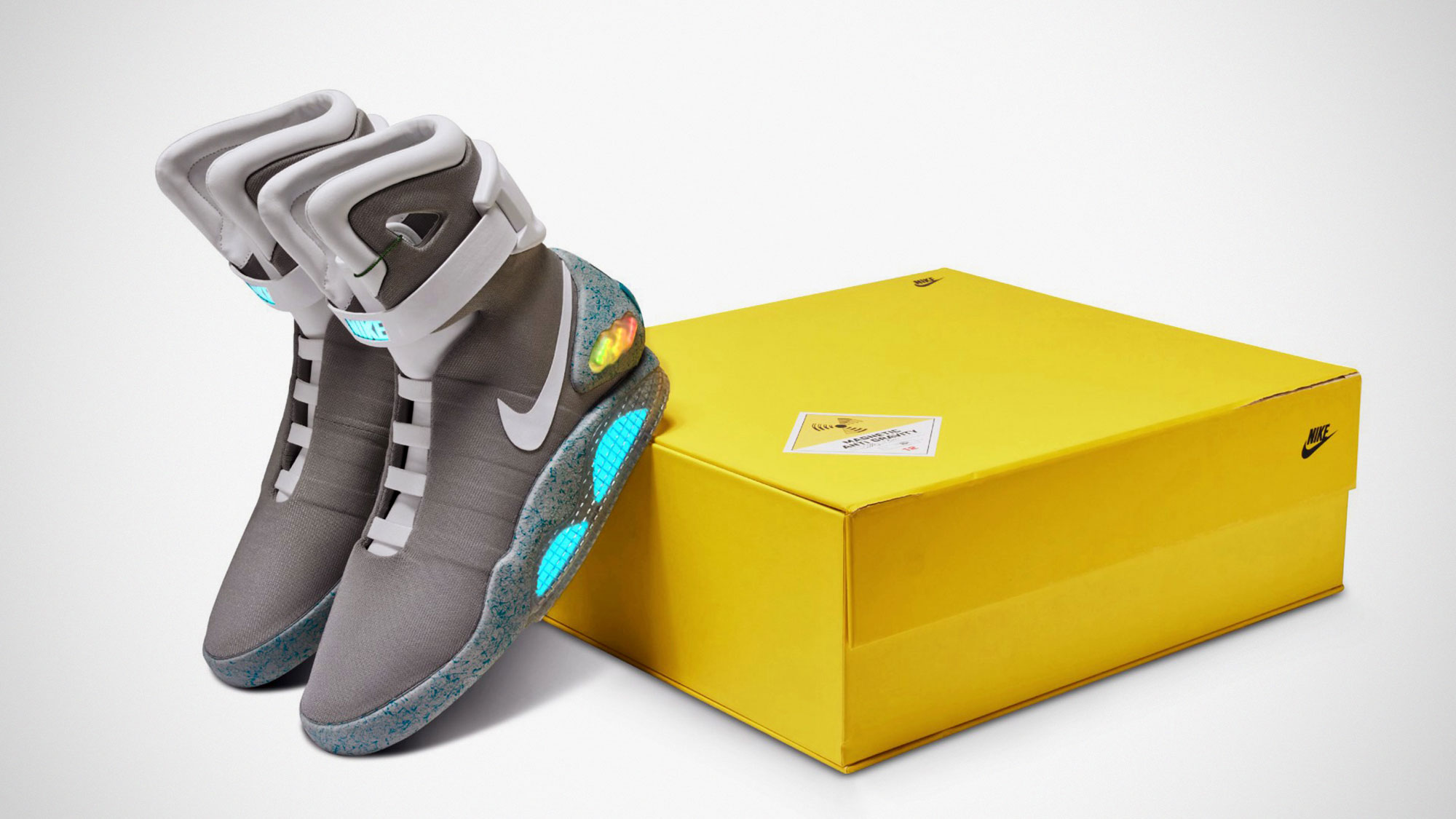 The story that goes along with these shoes is perhaps more incredible than the shoes themselves. Although they are advertised here at a price of $26,000, the real price for a brand new pair was merely $10.
According to Kickgame, this shoe is a duplicate of the shoe that Marty McFly wore in the movie Back to the Future II, and Nike made it as such in order to capitalize on the popularity of that shoe.
There were only ever 89 pairs of these created, and in 2016, Nike held a lottery for them, charging a ten dollar entry fee per ticket.
The Michael J. Fox Foundation for Parkinson's Research received the earnings from the raffle, which were donated to the foundation. They are a fantastic pair of shoes.
They have bright LED panels, which can illuminate for up to 5 hours from the built-in battery, and for about 3000 hours before you'll need to change the battery.
The battery life is approximately 5000 hours. These are the first sneakers ever made by Nike that can be charged. In addition to an anti-gravity magnetic casing, a battery charger, and even a commemorative pin, the sneakers come packaged in a complete set.
17. Testoni Men's Dress Shoes – $30,000 (Most Expensive Shoes In the World)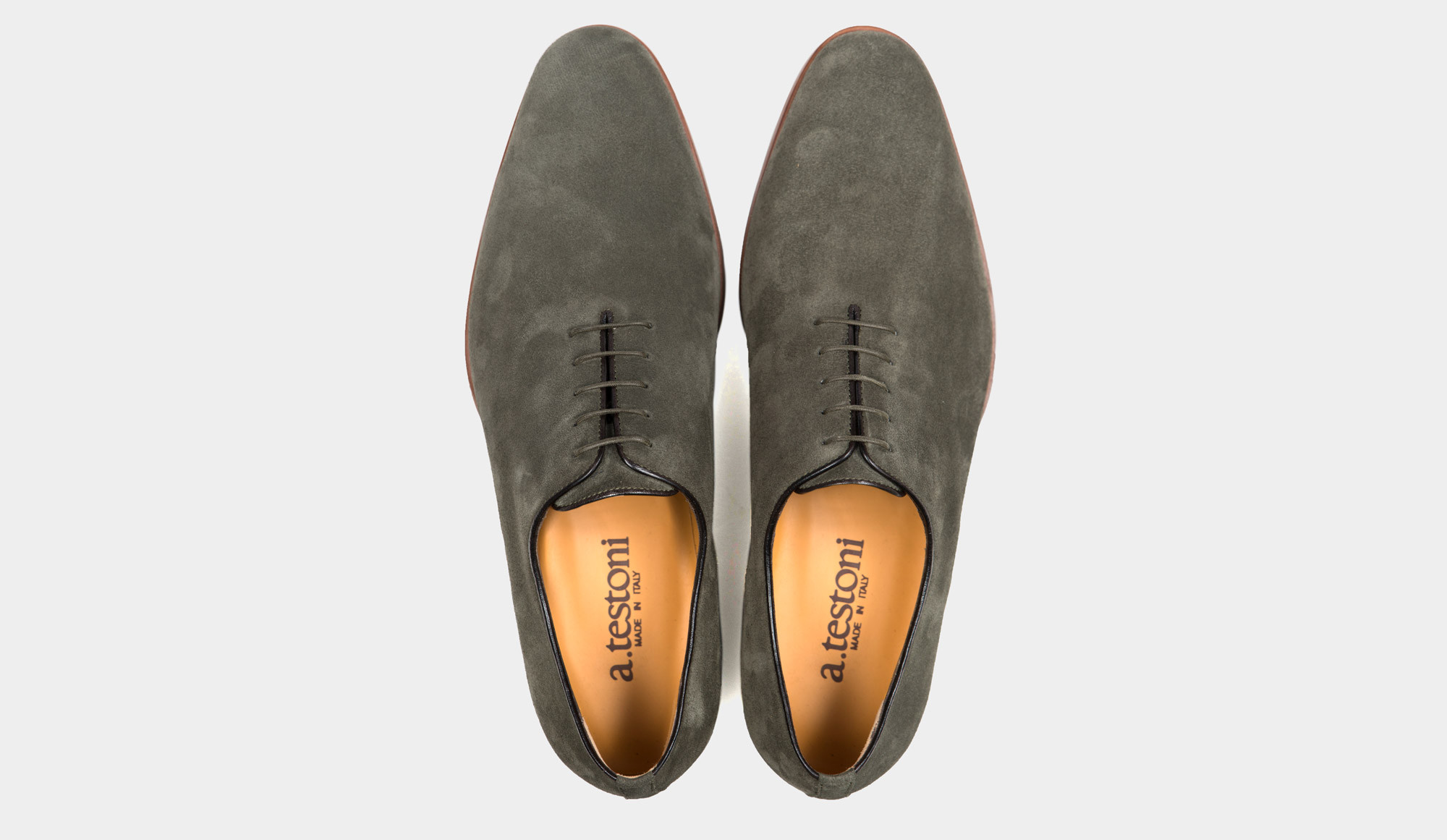 When Amedeo Testoni started his first studio in 1929, his goal was to make shoes that were more beautiful than any others in the world by refining and modernizing the time-honored methods of shoemaking that were prevalent in Bolognese culture.
This excellent enterprise, which still takes great delight in selecting the very best materials, was founded on the traditional procedures that were blended with the exceptional skills that were possessed by Testoni.
They continue to work toward the goal of producing footwear of the best possible quality, without making any concessions.
The business, while maintaining its traditional abilities, also incorporates the most recent innovations and improvements in shoe making in order to ensure the continued existence of this form of artisan workmanship known as shoemaking.
The name Testoni has become synonymous around the world with the very best in contemporary Italian fashion.
Testoni claims that their footwear offers unrivaled levels of comfort and fit, qualities that they attribute to the unique soft kidskin lining that is tailored to fit the foot like a glove.
These particular pair of men's dress shoes by Testoni are crafted from goatskin and include a buckle that is made of gold and a diamond. They are famous for their weightless appearance as well as their resistance to water.
16. Testoni Shoes – $38,000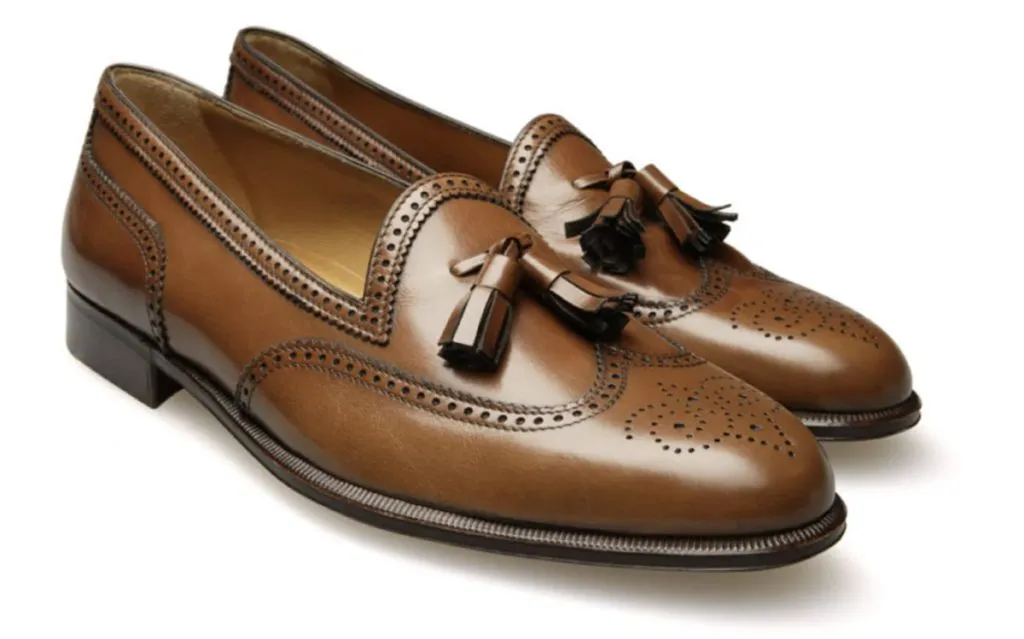 The next item is yet another pair of Testoni shoes purchased from the upscale shoemaker store. The words "faultlessly made" are used to describe Testoni shoes on Lyst.
The clasp on this particular pair is made of gold and diamonds, while the shoes themselves are carved out of the highest quality exotic alligator skin.
You won't even notice you're wearing these shoes because of how wonderfully lightweight they are, but they'll do a wonderful job of shielding your feet from the elements no matter how hot, cold, or humid the weather may be.
15. Nike So Cal Air Force 1 Supreme Max – $50,000 (Most Expensive Shoes In the World)
The Nike Air Force 1 made its debut for the first time in the year 1982. They were first identified with the youth of the inner city and have now become a cultural icon (especially in Harlem, New York).
Since then, the Nike Air Force 1 has evolved into the brand's most popular shoe, not only as a desirable collectible but also as a cultural and fashion statement in its own right.
In spite of the fact that 1,700 different color combinations have been made available for the Air Force 1, the overall design hasn't changed much throughout the years.
This particular pair of sneakers, known as the So Cal Air Force 1 Supreme Max, was a one-of-a-kind item that was the result of a partnership between an Atlanta sneaker shop known as Laced Up and a jewelry store known as P&C Diamonds, who embellished the shoes with 11 carat champagne diamonds and gold accents.
After that, they were handed over to Big Boi, who is a rapper from Atlanta and one half of the American hip-hop duo OutKast.
The sneakers are designed in a way that combines fashion with practicality in a way that shouts fun. To complete the style, brilliant neon is used as an accent, and contemporary reflecting material is combined with high-quality leather and neon green laces.
14. Air Jordan Silver Shoes – $60,000
Although Air Jordan sneakers are well recognized and have enjoyed enormous popularity ever since Nike first debuted them in 1985, this particular pair is one of a kind and extremely hard to come by.
The podcast Sole Collector discusses the significance of the Air Jordan brand in the annals of Nike's history. These particular pairs of Air Jordans are vintage kicks that Michael Jordan himself has signed. They are a collector's item.
The fact that these sneakers are constructed from sterling silver and weigh 10 pounds, which means that they won't be particularly comfy, is one of the most odd aspects of them.
13. Nizam Sikandar Jah's Shoes – $160,000 (Most Expensive Shoes In the World)
Given that this is an artifact from the past that is housed at a museum, it is highly unlikely that you would be seen walking around in it.
They are historically significant golden slippers that were crafted to order for the Nizam Sikandar Jah, an Indian king who ruled in the eighteenth century.
After he passed away, the slippers were included in the inheritance of the monarchy and were passed on from one royal heir to the next.
The shoes include beautiful gold embroidery and are embellished with a variety of gems, including diamonds, rubies, emeralds, and other precious stones. They are somewhat reminiscent of the slippers that Aladdin wore.
The shoes have come to be seen as a representation of the royal dynasty of India throughout the eighteenth century.
The Times of India published an article in August 2006 stating that the shoes that had been taken from the Bata museum a few months earlier were discovered in a church that was located close.
12. Kathryn Wilson's Charity Pumps – $400,000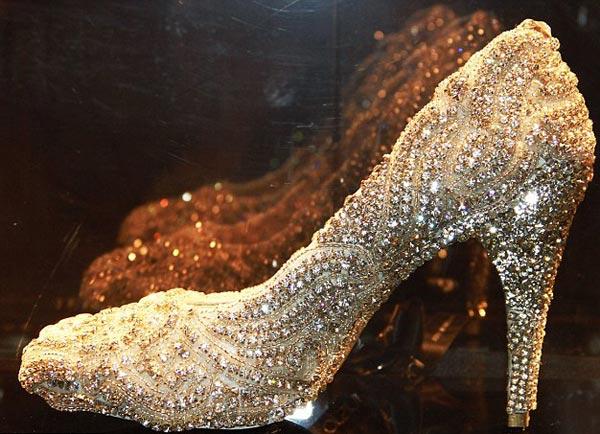 Diamonds weighing exactly 21.18 carats can be found all over the flashy pumps that belong to Kathryn Wilson.
Amazing shoes were specially crafted by Wilson and donated to a charity auction held by the Ronald McDonald House. The auction brought in close to half a million dollars.
The name of the footwear is shorthand for the Diamond Shoe. According to Vogue, Wilson labored for fifty hours to meticulously arrange the white diamonds on the shoes, which are befitting of any princess.
11. Stuart Weitzman Diamond Dream Stilettos – $500,000 (Most Expensive Shoes In the World)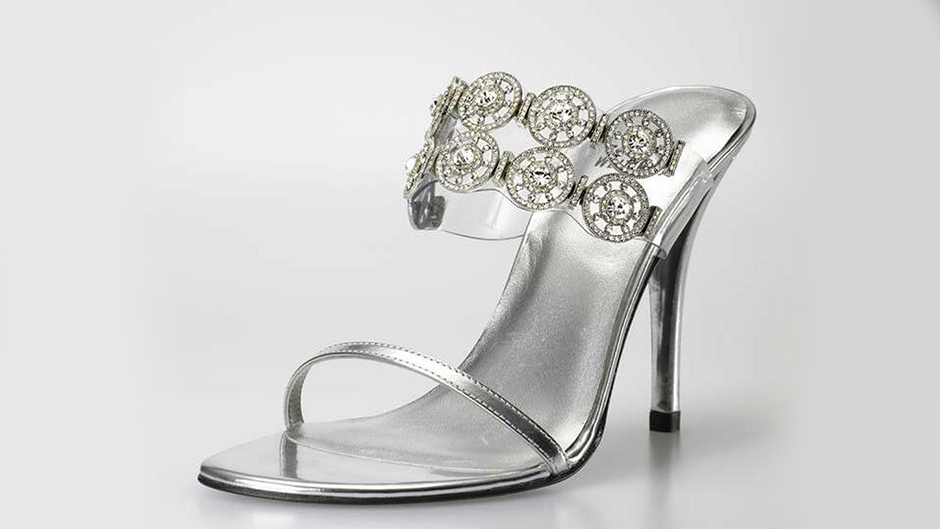 Anika Noni, who played Anika in the film Dreamgirls, commissioned Stuart Weitzman to manufacture a pair of shoes called the Diamond Dream Stilettos just for her to wear to the 2007 Oscars.
There are presently fewer than 1,420 diamonds set in the platinum shoe that make up the Precious Dream Stilettos. These shoes have a value of $500,000 each.
The circles at the top of the foot of the two-band shoe are adorned with diamonds, and the band that crosses the toes is made of platinum. These are without a doubt the most eye-catching shoes a woman could possibly wear.
The article "How Stuff Works" provides a succinct and accurate summary of the shoes by stating that they may have been pulled straight from the fantasies of Marilyn Monroe if diamonds really are a girl's best friend.
10. Stuart Weitzman "Marilyn Monroe" Shoes – $1 Million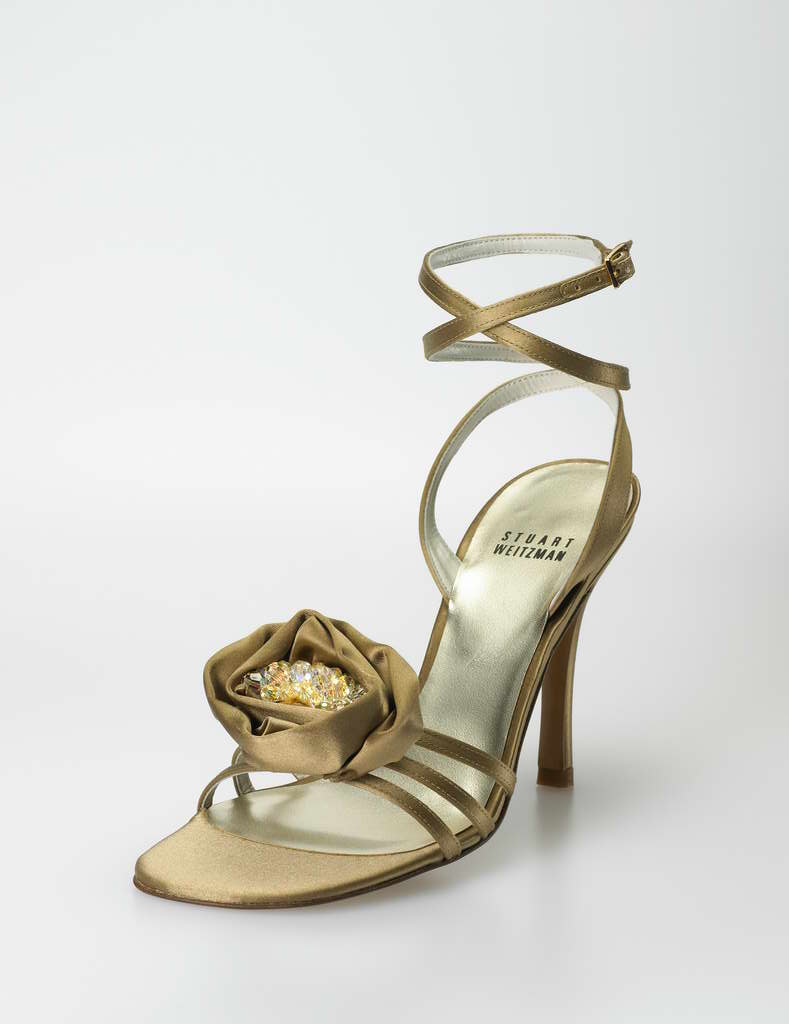 Stuart Weitzman, who is well-known for specialized in the manufacturing of extravagant shoes, is the shoemaker who is responsible for creating the Marilyn Monroe Shoes.
These shoes have a price tag of one million dollars and are decorated with shiny silk roses that have rhinestones made by Swarovski set in the middle of each petal.
Since Marilyn Monroe's earnings were used to purchase the Swarovski crystals in the first place, the shoes can be said to have some sort of connection to the famous actress. According to Luxatic.com, Regina King wore these shoes to the Oscars in 2005.
9. Stuart Weitzman Platinum Guild Stilettos – $1.09 Million (Most Expensive Shoes In the World)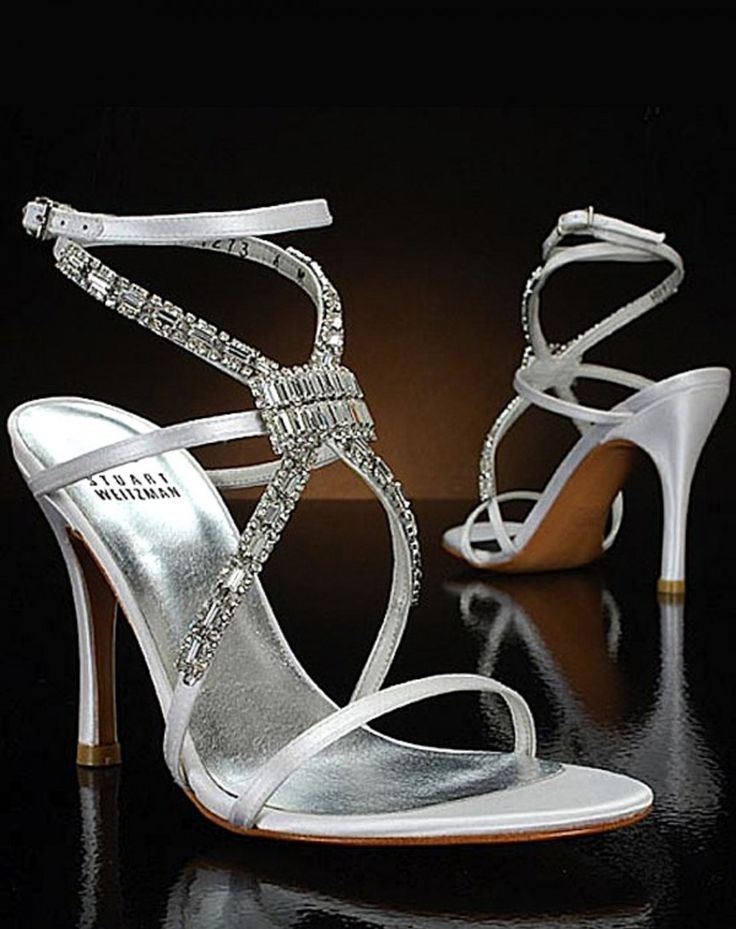 According to Harrod's, Stuart Weitzman shoes are the epitome of laid-back luxury, suitable for any event because to their seamless combination of wearability and style.
These stunning strappy stilettos are definitely wearable and desirable at the same time. They were crafted of platinum cloth and adorned with 464 glittering diamonds that were purchased from the jeweler Kwiat.
Diamonds cut in a blend of round and pear shapes can be removed from the setting and worn separately as diamond jewelry.
At the Oscars, actress Laura Harring from "Mulholland Drive" wore a pair of shoes that cost one million dollars each.
8. Stuart Weitzman Wizard of Oz Ruby Stilettos – $1.6 Million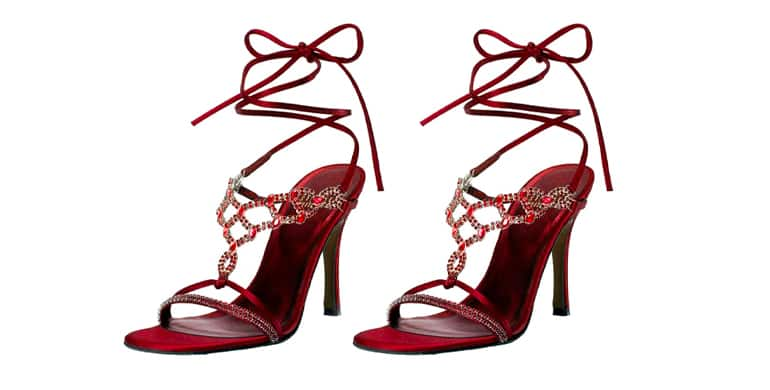 According to Far Fetch, Stuart Weitzman shoes are created with the intention of making ladies feel more gorgeous.
What could possibly make a woman feel more lovely than slipping into a pair of ruby slippers is the question.
A pair of ruby-encrusted stilettos, perchance? These heels, which were inspired by "The Wizard of Oz," have a worth of $1.6 million.
They have a burma ruby encrusted upper, a red satin upper, and a cherry red insole. In total, there are 642 burma rubies on them. In the year 2003, they were on display in the London location of Harrod's.
7. Tom Ford Custom by Jason Arasheben – $2 Million (Most Expensive Shoes In the World)
Jewelry designer Jason Arasheben was given the task of personalizing a pair of Tom Ford loafers by Nick Cannon, known for his roles on Wild 'n Out and America's Got Talent.
As a result of Arasheben adorning the loafers with 340 carats worth of round cut diamonds that were set in white gold, the loafers are now worth a staggering $2 million.
According to a story from Vibe, Cannon donned the pricey loafers when competing on America's Got Talent in 2014.
6. Stuart Weitzman Tanzanite Heels – $2 Million
The Tanzanite Heels, designed by Stuart Weitzman, are embellished with a total of 185 carats of opulent blue-purple tanzanites and 28 carats of diamonds.
They were conceived of in collaboration with jewelry designer Eddie LeVian in the year 2006. These shoes made of silver leather and featuring platinum heels have a price tag of $2 million. Thejewelerblog draws parallels between the shoes and a regal choker.
A pear-shaped tanzanite weighing 16 carats dangles from the diamond-studded ankle strap, which also features tanzanites cut in the shapes of pear and oval. In January of 2007, the Tanzanite Heels were exhibited for the first time for members of the general public to view at the New York Public Library.
5. Stuart Weitzman Cinderella Slippers – $2 Million (Most Expensive Shoes In the World)
Slippers were the footwear of choice for country music vocalist Alison Krause at the 2004 Academy Awards. These glittery shoes were handcrafted in Italy using leather of the best possible quality.
Diamonds weighing 565 kwiats were prong-set in platinum to form an elaborate lace-like design that was used for the ankle and toe straps. This design is flawlessly fashioned into an intricate pattern.
The sole flash of color in the shoes comes from a spectacular and extremely rare amaretto diamond weighing five carats, which is housed in the right slipper. MarieClaire says that these shoes are nothing short of the stuff that fairy tales are made of.
4. Stuart Weitzman Rita Hayworth Heels – $3 Million
According to OliverRileys.com, Stuart Weitzman designed the Rita Hayworth heels because he thought her to be inspirational.
He believed that the American actress and dancer would be the ideal person to model a pair of shoes after because of her extensive career.
The gorgeous chocolate brown peep-toe shoes with a satin blossom that opens up to reveal a stunning satin petal cost a cool three million dollars.
The shoes are neither vivid nor striking, making them quite distinct from the other items that are typically designed by Stuart Weitzman.
They are a wonderful demonstration of his ability to adapt his gift to a variety of settings and tasks, making them an ideal choice for any event or occasion.
3. Harry Winston Ruby Slippers – $3 Million+ (Most Expensive Shoes In the World)
In 1989, Ronald Winston, son of the famous jewelry designer Harry Winston, celebrated the 50th anniversary of "The Wizard of Oz" by unveiling his own version of the iconic ruby slippers from the film adaptation of the fairy tale.
Ronald Winston's ruby slippers were inspired by the shoes worn by Dorothy in the film. The exquisite slippers were handcrafted over the course of two months, and they are truly one-of-a-kind.
According to Elegantine, Winston used 1,350 carats of rubies and 50 carats of diamonds in place of the original sequins.
These exquisitely garish shoes that go well above the norm actually do belong to a class by themselves. They cost three million dollars, which makes them a lot more extravagant than the shoes that came before them, which were merely decorated with plain red sequins.
2. Debbie Wingham High Heels – $ 15.1 Million
Debbie Wingham, a designer from the United Kingdom, was given the task of creating these one-of-a-kind stilettos by an undisclosed family.
The extremely rare pink, blue, and white diamonds are used in the crafting of the 24 karat gold leather shoes.
They are stitched using thread made of genuine gold. In addition to this, before to the release of passion diamond shoes, they held the title of most costly pair of shoes in the world.
According to an article published in the daily mail, Debbie Wingham is well-known for her extravagant and elaborate commissioned pieces, which typically come with price tags that are of the eye-watering variety.
1. The Passion Diamond Shoes – $17 Million (Most Expensive Shoes In the World)
Launched in October 2018 in the United Arab Emirates, the "most expensive" pair of shoes in the world with a price tag of USD 17 million.
It took more than nine months to develop and build the extravagant pair of shoes known as the Passion Diamond Shoes, which are crafted from diamonds and gold.
Business Today reports that the Passion Diamond Shoes include several hundreds of diamonds, including two perfect diamonds that weigh 15 carats apiece. The Burj Al Arab, a seven star hotel in Dubai, is currently hosting an exhibition of the breathtaking stilettos.
20 Most Expensive Shoes In the World 2023:Newshub360.net
Related Post
Credit :www.Newshub360.net