Most Expensive Air Jordans Sneakers: The legendary basketball player Michael Jordan served as the inspiration for one of the most successful lines of footwear ever produced by Nike. Those would be the Nike Air Jordans.
These sneakers have become an icon in the world of athletic footwear ever since the first collection of them was sold in 1985 by retailers who specialize in sporting goods.
The Jordan brand has become so iconic that the shoes themselves have become a status symbol for many people, including those who aren't even fans of the famous athlete.
Without even realizing it, Nike and its sneakers have irrevocably changed not only the sneaker business but also the way in which people view basketball in modern times.
For some people, Air Jordans are nothing more than an expensive pair of sneakers; however, for others, they are a pricey keepsake that reminds them of Michael Jordan's incredible achievements on the court.
In addition to their status as a fashion icon and the significance they hold for the most devoted Jordan fans, the shoes have also developed a reputation for being among the most popular and expensive pairs of footwear available today.
The brand has become so successful that it has overtaken other industry giants such as Reebok, Adidas, and Converse, and it is still going strong today.
Many of these well-known sneakers now behave in a manner that is analogous to those expensive classic automobiles. As they get older, they increase in value and remain in high demand.
Believe us when we say that there are a lot of people who have the dream of owning a pair of Air Jordans that have a significant amount of history.
They are prepared to shell out tens of thousands of dollars in order to acquire them.
In reference to the cost, here is a list of the ten most expensive pairs of Air Jordan sneakers ever produced:
Most Expensive Air Jordans Sneakers 2023
10. Air Jordan Silver Shoe ( Autographed ) – $60,000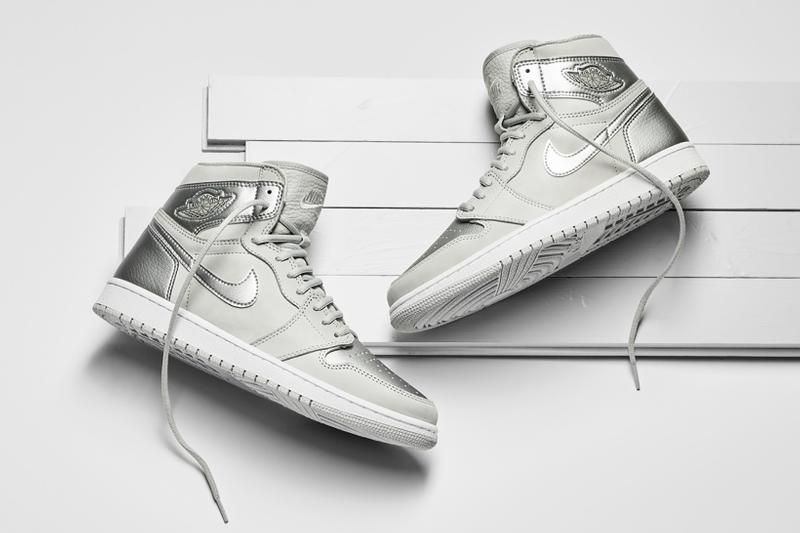 The Air Jordan Silver sneaker is made entirely of sterling silver throughout its construction. A seller with the user name 'eaglesbyfly' on eBay sold a replica of the initial signature shoe model that weighed 10 pounds. It went for $60,000, and the price was reasonable considering the quality of the item.
On the occasion of M.J.'s 32nd birthday, his wife gave him the first pair of Silver Shoe sneakers. She commissioned a jeweler to create a mold for the shoe out of sterling silver for her. Only ten pairs of Air Jordan Silver Shoes were ever made, and the one that was up for auction on eBay was one of those rare shoes.
You can find additional pairs of the shoe at Michael Jordan's restaurant, the Chicago Science Museum, and a golf club where Jordan used to play when he was younger. In order to promote their phone service, MCI rented one.
---
9. Air Jordan 12 OVO – $100,000 (Most Expensive Air Jordans Sneakers)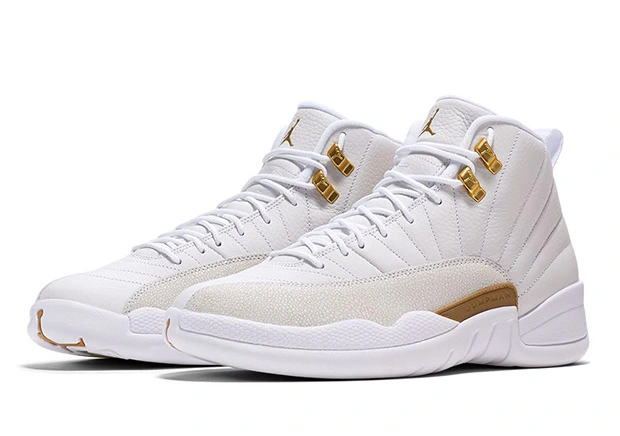 The history of this Air Jordan model is identical to that of the Air Jordan OVO; however, in contrast to the model that came before it, the Air Jordan 12 OVO was released to the general public.
It's an almost exact replica of the pair worn by the rapper Drake. The majority of it is white, and accents are made of stingray and tumbled leather.
In addition, it has a shimmer of gold on the side and two eyelets at the top. The bottom of the shoe is see-through, drawing attention to the OVO logo that is embroidered on the heel.
It has been reported that the pair worth $100,000 was given to a female enthusiast, who promptly placed it up for sale… Let's have a conversation about how money works.
---
8. Air Jordan 10 OVO ( Drake Collection ) – $100,000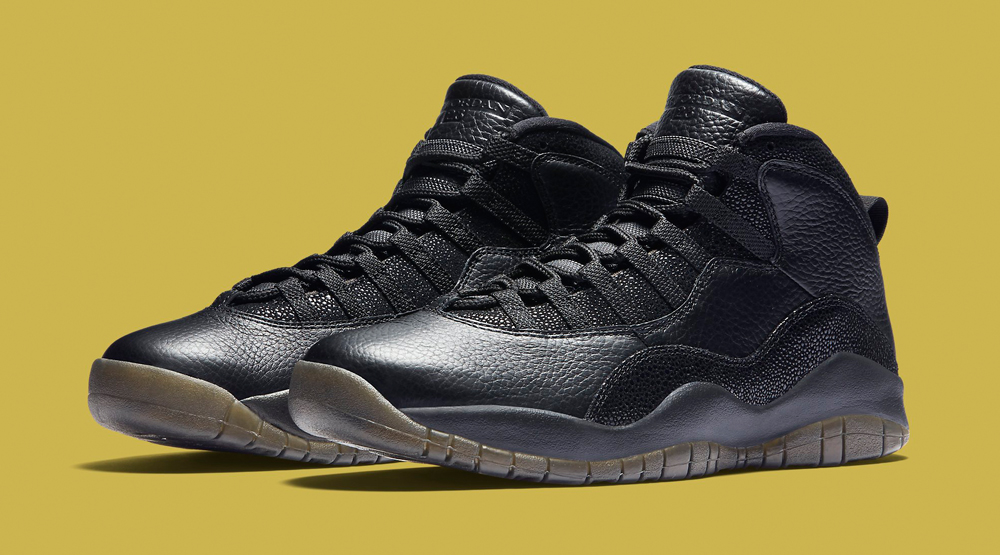 In 2014, the Canadian rapper Drake gave away two pairs of unreleased Air Jordan 10 OVO samples from his collection during Drake Night at a Toronto Raptors game. These samples came from Drake's personal collection.
As a token of appreciation for Drake's partnership with Jordan Brand, the very limited edition sneakers in question were presented to Drake and members of his inner circle.
The two fans had a lot of luck on their side because not only did they get their hands on some extremely rare and unreleased sneakers, but they also got their hands on some sneakers that belonged to Drake himself.
Unsurprisingly, these admirers put them up for sale on eBay. Following 154 bids over the course of one week, the black and white pair was awarded $100,000, while the white pair was awarded up to $20,000.
---
7. Air Jordan 12 (Flu Game) – $104,000 (Most Expensive Air Jordans Sneakers)
The history behind the Air Jordan 12 Flu Game, which comes in at number seven on our list of the most expensive pairs of Air Jordan sneakers, is quite interesting.
When Game 4 of the 1997 NBA Finals rolled around, the Chicago Bulls and the Utah Jazz were tied at 2-2. The Utah Jazz had been on a roll recently, winning their previous two contests in a row.
To make matters even worse for the Bulls, MJ was experiencing symptoms similar to the flu and was unable to play as well as he normally would have.
On the other hand, Jordan was the driving force behind the team's victory by scoring 15 points in the final quarter of the game.
The shoes are essentially an updated version of the original that is crafted from black and red premium leather. The fact that Brand Jordan has released two retros of it solidifies its position as the unchallenged king of all Air Jordans.
It shouldn't come as a surprise that it sold for $140,000. When you buy shoes like these, you're not just purchasing a product; you're also purchasing memories.
---
6. Air Jordan 1 – $560,000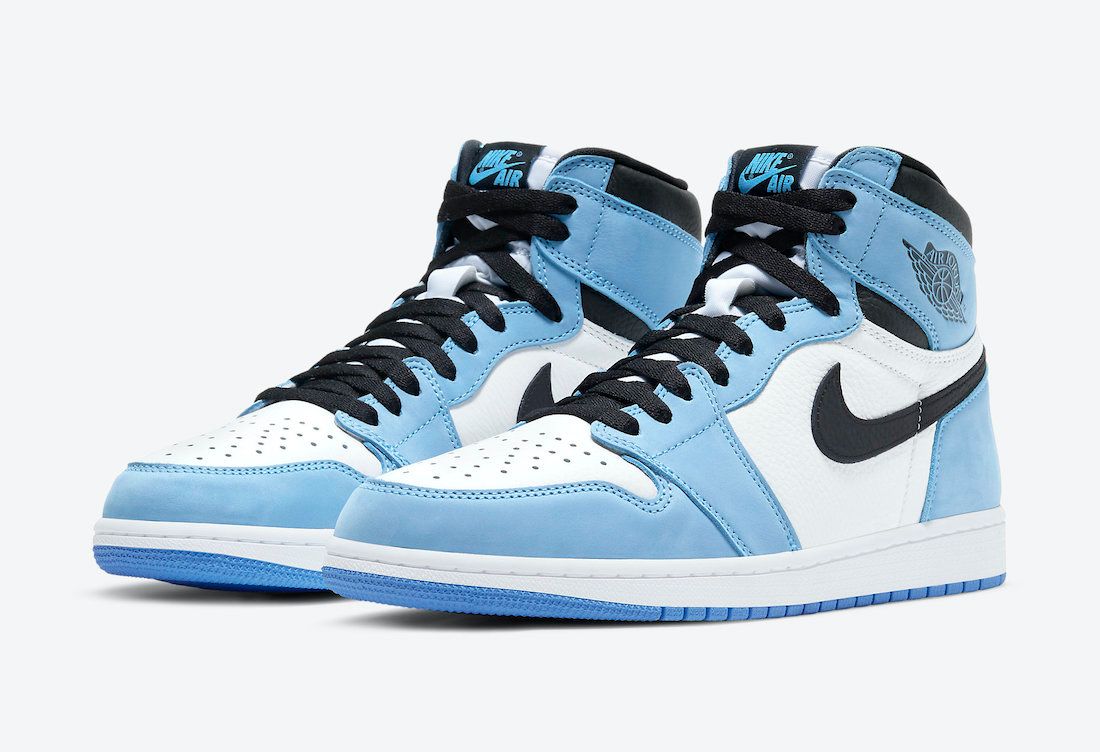 This pair of Air Jordans, worn by Michael Jordan himself during a game involving the Chicago Bulls, was put up for auction by Sotheby's in 2020 and sold for a staggering $560,000, shattering all previous records for the amount of money ever paid for a pair of sneakers.
As a result of the fact that Peter Moore was the shoe's designer and that it is colored in the well-known shade of Chicago red, this particular pair of Air Jordans is one of the most easily recognizable of all time.
The auction received bids from all over the world and ultimately concluded at a price that was significantly higher than anyone had anticipated it would be.
---
5. Air Jordan 1 Chicago Shattered Backboard – $610,000  (Most Expensive Air Jordans Sneakers)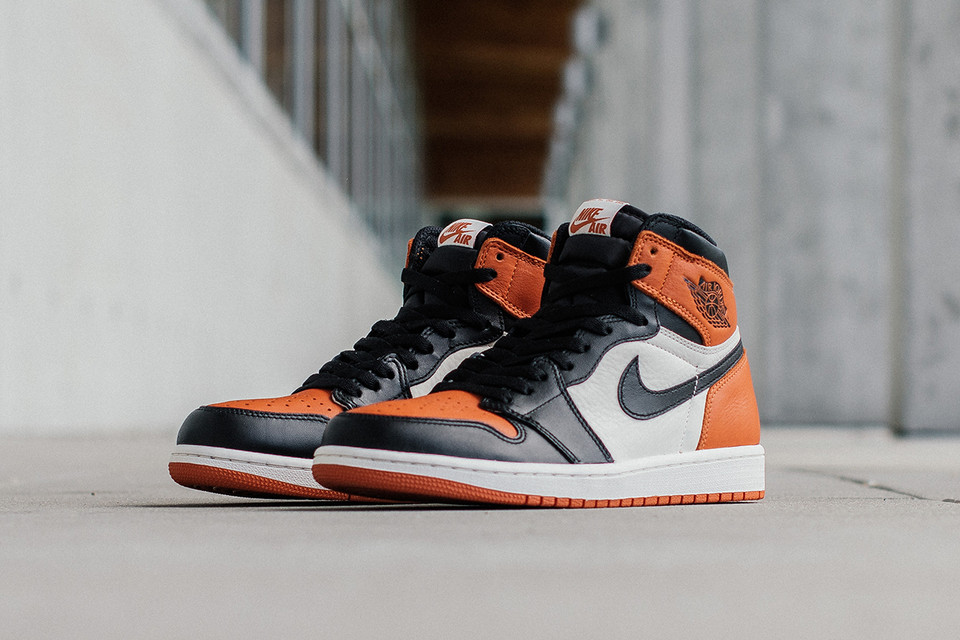 Although the price of the 2015 Air Jordan 1 Shattered Backboard has increased and can now be purchased for more than $1,500 on StockX, the authentic pair of Air Jordan 1s that Michael Jordan wore during the historic Shattered Backboard game are even more expensive.
It resurfaced in 2017 and was sold at auction for $610,000, shattering the previous record for a pair of Jordan 1 Chicago sneakers, which had been set by another pair of these sneakers.
It is said that the pair retains a physical memory of the historic event in the form of shards of glass that are embedded within them.
---
4. Air Jordan 1 Chicago Dunk Sole – $1,012,500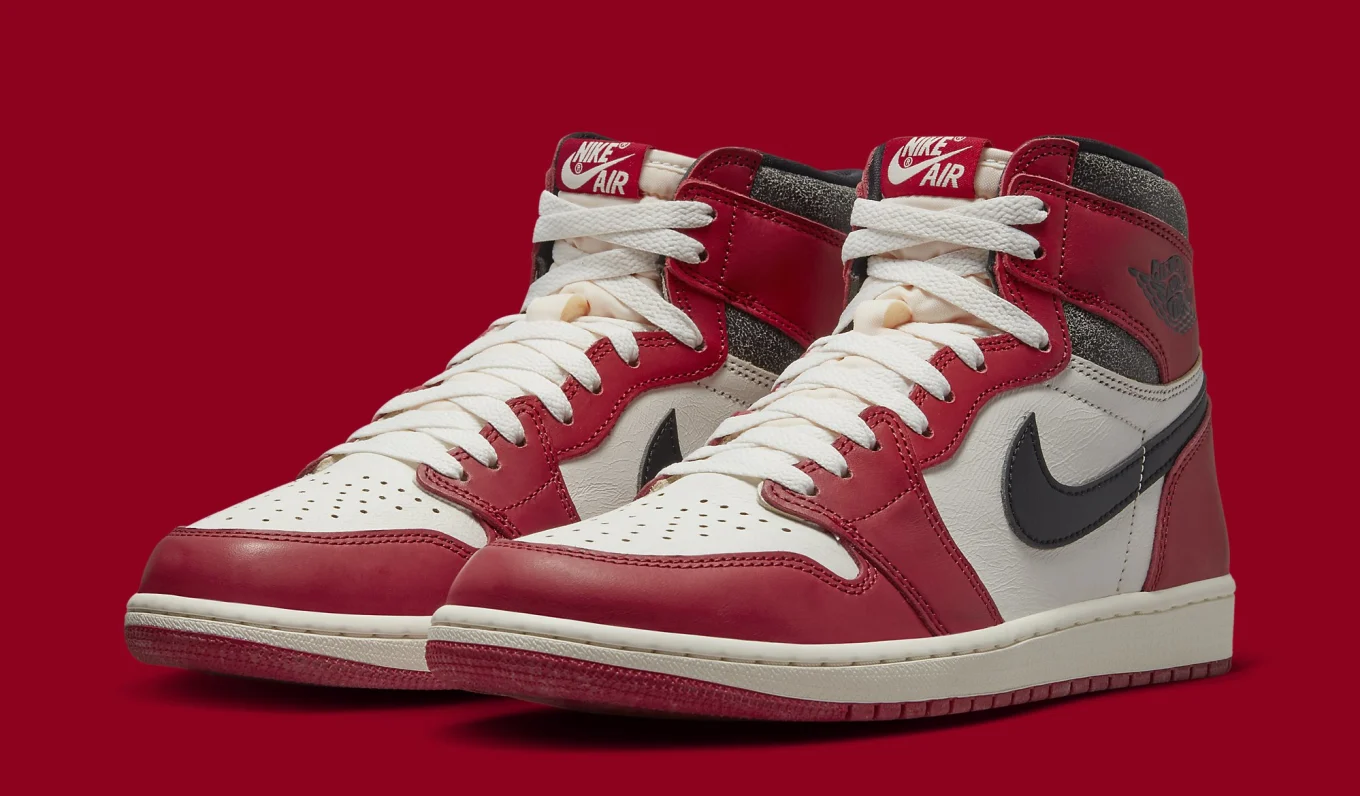 In addition to the adjustments to the ankle straps that Nike made to the Air Jordan 1 after Michael Jordan suffered a foot injury in the fall of 1985, Nike also began experimenting with alternative soles on the Air Jordan 1 during this time.
An Air Jordan 1 with a Nike Dunk sole was the product of one of these modifications at some point.
Only a handful of prototypes were ever produced, and one of them sold at auction in February 2022 for an astounding price of $1,012,500. This made it the most expensive pair of Air Jordans ever sold, and it was also the first shoe to achieve this feat.
---
3. Michael Jordan's Nike Air Ships – $1,472,000 (Most Expensive Air Jordans Sneakers)
Surprisingly, the Air Jordans that are ranked third on this list are the most expensive pair that Jordan has ever owned and worn.
The Nike Air Ships that Michael Jordan wore during a Bulls game in 1984 were sold at auction in October 2021 for a total of $1,472,000,000.
Because of this, they are the sneakers that have ever fetched the highest price at an auction.
These Air Jordans are not only the most expensive but also the most "vintage" pair of sneakers on this list. This is due to the fact that 1984 was the first year that Michael Jordan signed a contract with Nike to launch the Air Jordans shoe brand.
People have forgotten how unusual it was for a sports celebrity to have a full-time brand agreement with a footwear line prior to the fact that Jordan sold Nikes because it is now such common knowledge that he did so.
At the time of the $250,000 investment, Nike was a relatively obscure company; Jordan's celebrity status was the driving force behind the contract.
As a direct result of their brilliant invention, they raked in a total of $126 million during the very first year that the Air Jordans were on sale. In 2019, the value of the Air Jordan brand by itself was estimated at $3 billion.
---
2. Kanye West's Nike Air Yeezy – $1,800,000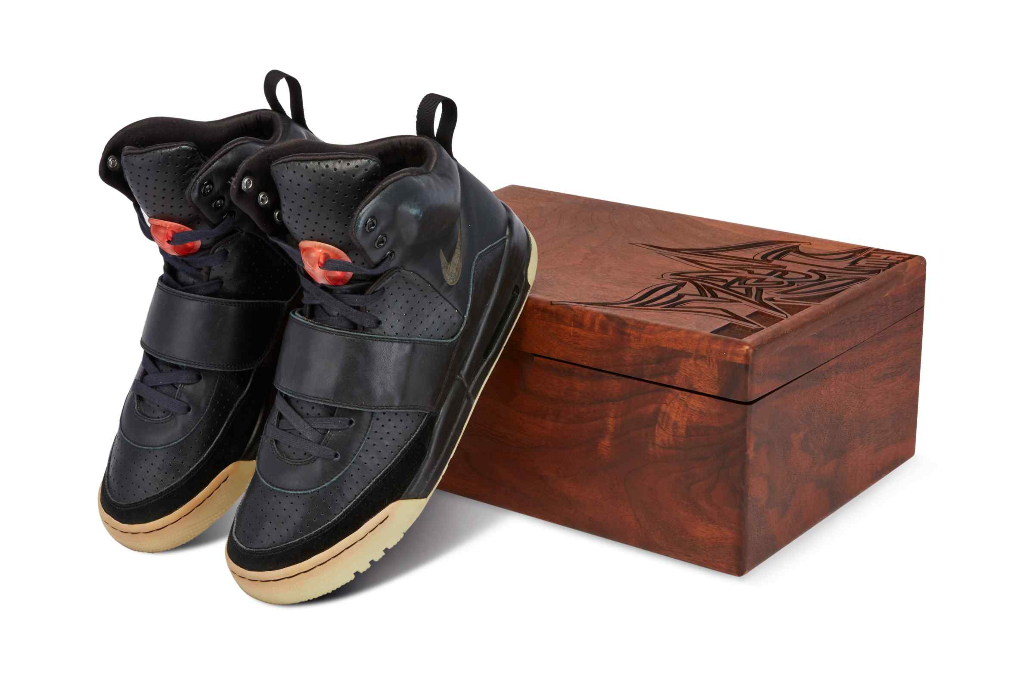 In April of 2021, these Jordans were offered for sale at a private auction held by Sotheby's.
They hold the title of being the authentic pair of Jordans that retail for the highest price on our list (the reason for this will become clear in a moment).
These Air Jordans are, in point of fact, the shoes that hold the record for the highest price ever asked for.
During his performance at the 2008 Grammy Awards, Kanye West debuted a prototype version of these Nike Air Yeezy 1 sneakers.
In the end, this pair of test sneakers brought in $1.8 million.
---
1. Solid Gold OVO x Air Jordans – $2 million (Most Expensive Air Jordans Sneakers)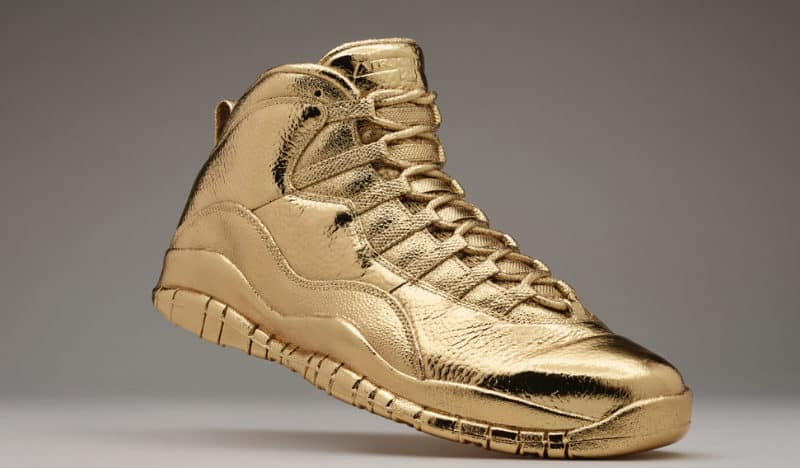 If you want to own the most expensive pair of Air Jordans in the world, you are going to need a significant amount of money.
a significant amount of cash, the kind of cash that only a famous rap artist could have.
OVO (October's Very Own), which is Drake's own clothing brand, worked with Nike to develop a line of sneakers that are notable not only for their design but also for the high prices at which they are sold.
There is, however, nothing that can compare to Drake's solid gold OVO x Air Jordans, which are rumored to be worth a total of $2 million.
Because two million dollars only covers the value of the gold (one hundred pounds), and not the cost of designing or producing the item, the price was most likely significantly higher than that.
It should come as no surprise that boots weighing over 100 pounds are more of an art piece than something that the Canadian rapper can actually put on his feet.
Would you like a set for yourself to wear? Too awful. These are items that can never be replicated.
These Jordans would have been the most expensive piece of Michael Jordan memorabilia up until 2021, when a Michael Jordan basketball card sold for $2.2 million. Before that, these Jordans would have held the title.
Most Expensive Air Jordans Sneakers 2023:Newshub360.net
Related Post
♦ 13 Most Expensive Cities to Live in California 2023
♦ 10 Richest Cities in Michigan Based on Median Income 2023
♦ 10 Best Places to Live on East Coast of Florida 2023
♦  15 Top Fox News Anchors Female to Watch 2023
♦  20 CNN Female Anchors You Need to Watch in 2023
♦  11 Dr Pepper Commercial Actors and Actresses 2023
♦  15 Funny Numbers to Prank Call and Prank Hotlines 2023
♦  20 Scary Numbers to Call: You Should Never Call Them
♦  14 Actors and Actress in GEICO Commercials 2023
♦  10 Liberty Mutual Commercial Actors and Actresses 2023
♦  10 Best Slavery Movies on Netflix for Black History Month 2023
Credit :www.Newshub360.net