Netcare Paramedics Course Fees, Requirements, School Contact Details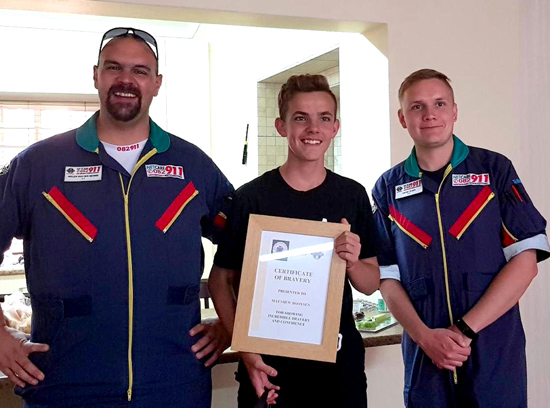 All information needed for Netcare Paramedics Course Fees, Requirements, School Contact Details. Netcare Paramedics is one of South Africa's largest private health care and emergency service providers.
The center is noted for having state-of-the-art medical facilities that provide a supportive environment for students. Apart from the advantages it provides to students, the center is also known for providing high-quality services.
However, before you can acquire admission to the center, you must first learn some key details about it, such as Netcare paramedics Course Fees, Requirements, Contact Information, and other important details.
You will learn about the course prices, requirements, school contact information, and everything else you need to know in this page.
Netcare Paramedics Courses Fees
There is the inclusion of Value-Added-Tax including Tuition Fees
There is the inclusion of the cost of study materials in the tuition fees
There is no inclusion of the purchase of textbook per program, uniforms, resource centre and other sundry costs which may arise during the progression of the training
As a Netcare student, you must pay the resource centre fee. This has however been included in the tuition fee
The cost of the resource centre for a year is R470, for 6 months is R350, and for 3 months is R240
You will have to pay R200 in case you lose your student identification or resource centre
Netcare Paramedic Courses Fees & Programmes Offered
The courses offered in the Netcare Paramedic are
Emergency and Critical Care located at the Faculty of Emergency and Critical Care
Nursing and Ancillary  Healthcare located at the Faculty of Nursing and Ancillary Healthcare
In addition to the above faculties, some of the other courses offered in the school are
Child Nursing
Neonatal Intensive Care Unit (ICU) Nursing
Maternity Nursing
Pediatric Cardiothoracic Nursing
Critical Care Nursing
Trauma and Emergency Nursing
Operating Room Skills
Anesthetic and Recovery Room Nursing
Infection Prevention and Control Nursing
Orthopedic Nursing
The school also offers some postgraduates courses including the following
Advanced Cardiac Life Support
Advanced Cardiac Life Support For Experienced Providers
AHA Airway Management Programmes
AHA ECG and Pharmacology Programme
Ambulance Emergency Assistant Refresher Course
Basic Ambulance Assistant Refresher Course
Basic Life Support For Healthcare Providers
Netcare Paramedics Application Process
As an applicant, you are expected to do the following before you can get admission into the program
You must complete an application form and submit it to the OLG with their Grade 12 Certificate, a certified copy of their ID, and proof of the required deposit
You will then be invited to complete an assessment and will receive an SMS containing the details of the assessment. You are expected to contact the OLG telephonically in order to confirm any correspondence
You are expected to write at any centre of OLG in Johannesburg, Pretoria, Cape Town, Port Elizabeth, and Durban. Ensure you go with your calculator and pen
You will immediately be fast-tracked for the entry-level formal and accredited Netcare Education Nursing Program If you achieve over 80% in all of the sections of the assessments
If you score above 50% but below 80% in all of the sections, you will be asked to join the eight-month Netcare Education Designate Programme (NEDP). Once you have completed that, you can then proceed to the Netcare Education Nursing Programme
Applicants who score less than 50% for any section do not qualify for either of the two programmes.
Netcare Paramedics Contact Address
76, Maude Street, Corner West Street, Sandton, 2196
What To Know About The Payment Structure of Netcare Paramedics
Nursing is regarded as one of the most prestigious courses in South Africa. This is seen in the government's significant investment in the development of nursing schools around the country. One of them is Netcare, which is why the institution provides high-quality education and training.
Netcare Paramedics Course Fees, Requirements, School Contact Details – Newshub360.net
CHECK THIS OUT :
♦  University Rankings in South Africa 2023 [Univ of Cape Town is 2nd ]
♦  High Schools in Durban, 2023 [ Durban High School is 2nd ]
♦  Private Schools In Johannesburg [ St. Martin's is 3rd ]
♦  South African Universities With The Best Academic Performance
♦  Best High Schools in Johannesburg [ St John's College is 2nd ]
Credit : Newshub360.net