Top 10 Best Autism Schools in South Africa 2023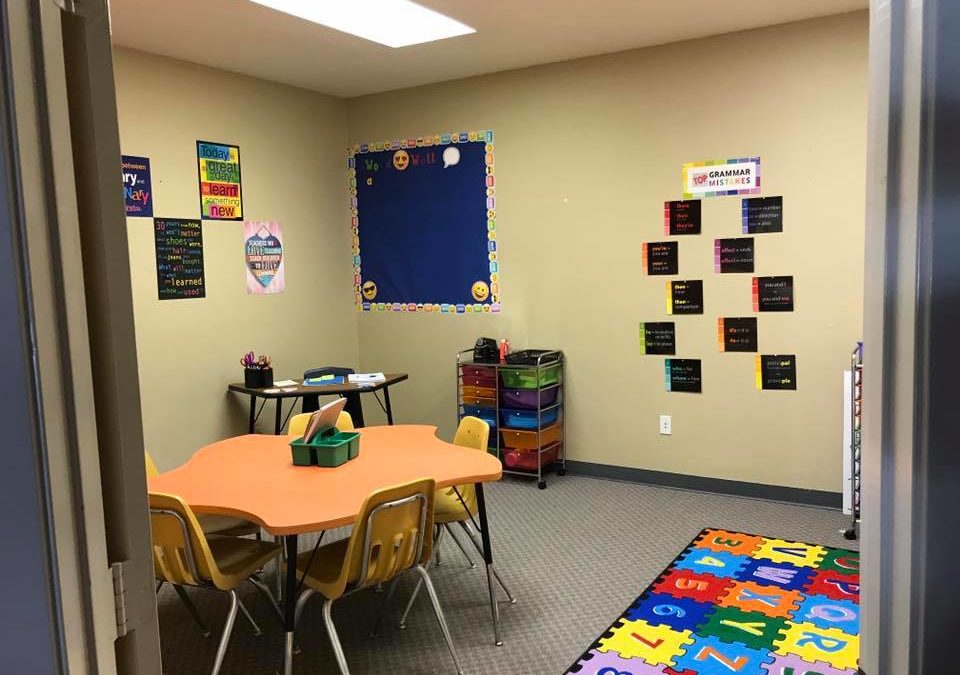 The Top Best Autism Schools in South Africa 2023. Autism is a growth and developmental disorder in which a kid struggles to focus on a single task, has a repeating or repetitive style of doing things or behaving, has poor social skills, and has poor, disrupted, delayed, and often mixed up speech.
Although there is no known cure for autism, it can be managed, controlled, and to some extent reversed. There are special schools and even hospitals dedicated to helping people with autism. The best special needs or Autism Schools in South Africa are listed below:
Best Special/Autism Schools in South Africa
1. The Sisu Hub Autism Centre
Sisu Hub is located at 88 Pitt Street in Weavindpark, Pretoria. They are designed to gain access to the child's heart and mind. Their lessons are designed to help children break past barriers and realize their full potential.
2. The Key School for Children with Autism
The school's guiding principle and mission statement is "We treat and develop each child as a unique individual." They offer a variety of therapies and management strategies for people with autism. They offer "Individual Development Programs," which aid in the development of many aspects of the kid. Their address is 7 Rhodes Avenue, Parktown, Johannesburg 2193, South Africa.
3. Baobab Learner Centre
The Baobab Learner Centre is a high school for pupils with exceptional needs. Their functions are based on children's abnormalities and inabilities being corrected and controlled. Visit Baobab in Parktown North, Johannesburg, or call +27 11 8806-313 or +27 614592415 for more information.
4. Vera School for Learners with Autism
Vera School is a public school that was established in 1970. The school is a leading resource for teachers who specialize in autistic cases, both in terms of training and information. They not only train and nurture autistic children, but also teach and train teachers and parents on how to care for their autistic children. Their address is No. 20 Anglesey Road, Rondeboch East, Western Cape 7700.
5. Randburg Clinic or Autism School
"Different but not less" — each child is recognized as distinct and no less of a human being. Randburg is an autism school that not only teaches and assists children in becoming self-sufficient, but also provides clinical services and treatment to the kids. No. 41 Milner Rd, Kensington B. Randburg 2194 is where they are located.
6. Little Gems Special Needs Care Facility
40 Willow Cres, St Andrews, Germiston 20017 South Africa is where the school is located. They give children and teenagers with special needs the best possible care and attention. They are committed to change and progress, thus they give enhanced training for teachers to ensure that pupils receive the best possible care.
7.The Star Academy Johannesburg
The star academy is dedicated to assisting in the management and control of autistic situations. It promotes control and recovery in a child with the right therapy and corrective procedures employing behavioral corrective instructions. Athol St, no. 8, Waverley, Johannesburg, South Africa is where you'll find them.
8. Alpha School for Autistic Learners
Their mission is to provide assistance and a good education to children with special needs in the most practical, social, caring, inventive, and supportive atmosphere possible.  Victoria Walk, Woodstock, Cape Town, South Africa is their location.
9. Amazing K Autism School
Amazing K school is all about creativity, participatory development, communication gaps closure, and unified progress. They care for the children and provide autism management and control strategies. Ext 15, 22 Paul St, Northwold, Johannesburg 2155 SA is where you may find them.
10. Livingstone Primary School
Livingstone provides short-term special education for children who struggle with reading, writing, spelling, or speaking. The pupils are brought from traditional schools and will be able to return to them after three years. It's all about progress and recognizing how far they've come. Livingstone Rd, no. 74, Windermere, Durban 4001 SA is where you'll find them.
11. Tamarisk Special School for Autism (TASSFA)
The school fosters an environment that allows pupils to learn, develop, and grow in the same way that other children do. They offer advice and direction to children and even parents on how to groom their autistic children. South Hills, Johannesburg South, 2136 SA, 27-33 Ficksburg Rd
12. Magalies Special School
This school is designed for pupils who are having difficulty learning and where they are provided individual attention. They're all trying to boost a child's self-esteem and confidence while teaching them the regular school curriculum. Their headquarters are located at 717 21st Ave, Rietfontein, Pretoria 0084, South Africa.
13. Quest School for Autistic Learners
Quest School students range in age from six to eighteen years old. It houses autistic youngsters from all around the world in hostels. They assist families with autistic children in forming bonds and developing positive interactions with their children.
14. Wandsworth School (Special Needs Education)
Wandsworth is the kind of school where "miracles and opportunity abound." They are a school that believes in possibilities: possibilities for autistic children to have a regular life, just like everyone else, where they may achieve their full potential, be anyone they want to be, and live up to their full potential. Their headquarters are located at 197 Starling Ave, BoskruinRandburg, 2188, SA.
15. Stellenbosch Waldorf School
The school is tasked with preparing the child for the life ahead of them by instilling courage and a feeling of responsibility in them. They educate and care for the children in a peaceful and loving setting. Spier Campus, Annandale Road, Stellenbosch, 7600 South Africa is where you may find them.
CONCLUSION
Autism is not the end of a child's life, and no child should be cast off because he or she requires particular treatment due to inabilities; instead, they should be given an opportunity to live.
Give the youngster the opportunity to grow up without feeling inferior or having to deal with low self-esteem, intimidation, or degradation. Enroll the child in one of these excellent autism schools to give him or her a chance at a normal life.
Top 10 Best Autism Schools in South Africa 2023 – Newshub360.net
CHECK THIS OUT :
♦  University Rankings in South Africa 2023 [Univ of Cape Town is 2nd ]
♦  High Schools in Durban, 2023 [ Durban High School is 2nd ]
♦  Private Schools In Johannesburg [ St. Martin's is 3rd ]
♦  South African Universities With The Best Academic Performance
♦  Best High Schools in Johannesburg [ St John's College is 2nd ]
Credit : Newshub360.net