Best South African Footballers of All Time 
This article celebrates the Best South African Footballers of All Time. Bafana Bafana may have fallen on hard times, having failed to qualify for the last three World Cup finals, but they can look back on an extensive history and a number of superb footballers.
In compiling this list, we have only considered those players who represented the national side, in any guise.
Thus, Liverpool's Craig Johnston, for example, who won five English championships and one European Cup with the Reds, has not been considered as he featured for England U-21s, even though he was born in Johannesburg.
We have considered longevity, popularity, impact, honours and ability in compiling this list, therefore, it is little wonder that several of Bafana Bafana's legendary "Nation Builders" of 1996 feature.
The Best South African Footballers of All Time [ Benni McCarthy is 3rd ].
5. Neil Tovey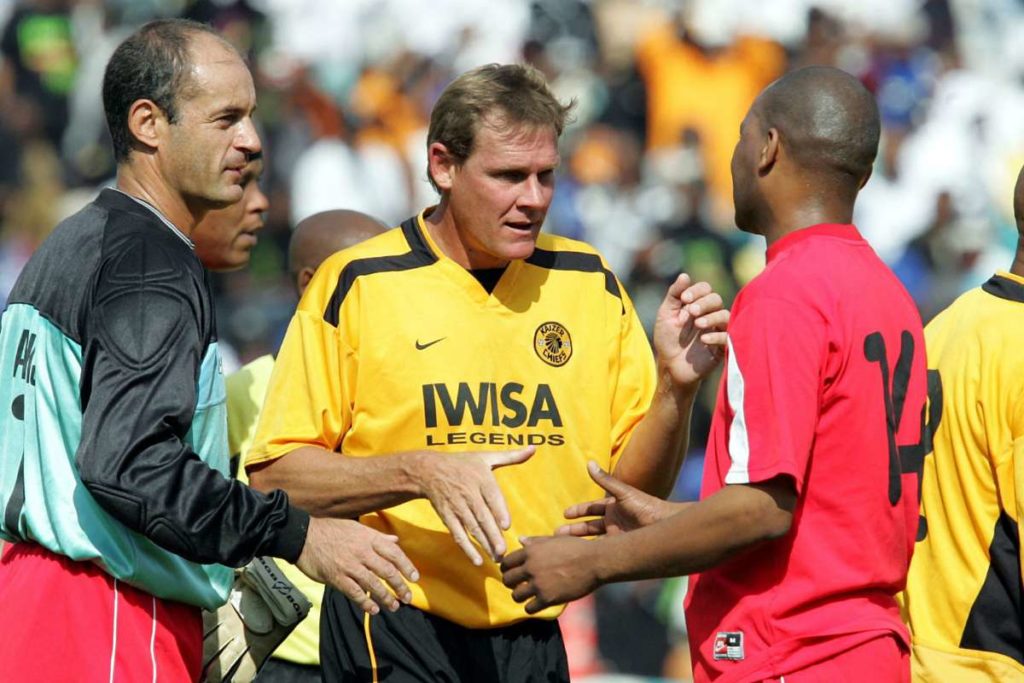 The likes of Shaun Bartlett, Aaron Mokoena, Steven Pienaar, Jomo Sono and John Moshoeu were all considered, but ultimately, it is Neil Tovey who takes the fifth-place spot in this list.
Tovey may not have been a player as accomplished as some of those mentioned above, but as South Africa's first-ever captain, he has an eternal place in history.
However, this was not the extent of Tovey's contribution to Bafana Bafana. He lost the captaincy, but managed to get it back in time to lead the Generation of 1996, the Nation Builders, to the African championship.
He was the first-ever player to reach a half-century of caps for the national side.
Tovey's leadership ability was the bedrock upon which that success was built. He inspired those around him to overcome obstacles and remain obdurate in the shadow of menacing opposition.
His playing career spanned two decades, as he featured for Kaizer Chiefs and AmaZulu.
4. Lucas Radebe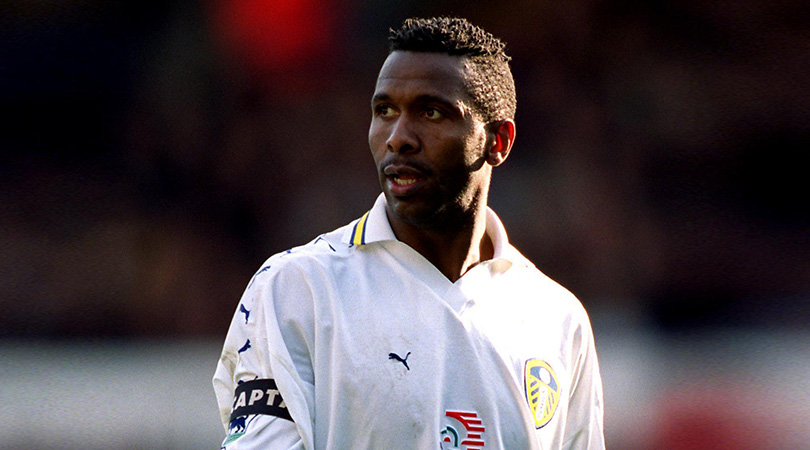 When Nelson Mandela names you as his "hero", you know you're doing something right.
This was the honour bestowed on Lucas Radebe by the Rainbow Nation's founding father during his time at Leeds United.
Radebe was one of the Nation Builders who claimed the African crown in 1996, and he also represented Bafana Bafana at the 1998 and 2002 World Cup.
After leaving Kaizer Chiefs in 1994, he became a legend in Yorkshire and one of the Premier League's most established defenders.
His reputation has endured as a loyal servant and as a consistent, elegant defender and captain. Admittedly, he could have achieved greater acclaim had the Whites not turned down Manchester United's bid for the player.
He may never have won a major league, but Radebe was named as Leeds's Player of the Year in 1998 and remains, to this day, a Leeds great.
3. Benni McCarthy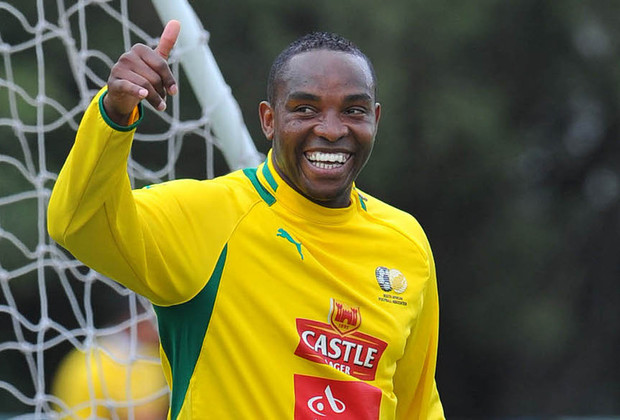 Benni McCarthy is the only South African player to have ever won the European Cup/Champions League. That fact alone surely earns him a place in this list.
Having enjoyed earlier success with Ajax, the forward was part of Jose Mourinho's celebrated FC Porto side. He later transferred his prolific penalty-box form to England, where he scored goals for Blackburn Rovers.
Sadly, his career ended in flabby ignominy at West Ham United and then, to a lesser extent, at Orlando Pirates.
The great disaster for one of Africa's most feared forwards was missing out on the World Cup on home soil in 2010.
Nonetheless, McCarthy did feature for Bafana Bafana at two Mundials and remains South Africa's all-time top scorer.
He may never have won the African championship with South Africa, but he was named as the outstanding individual in the 1998 edition—claiming both the Golden Boot and the Golden Ball.
2. Patrick Ntsoelengoe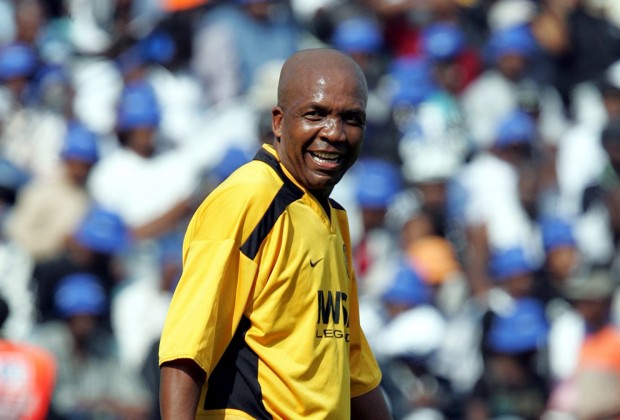 Patrick Ntsoelengoe is one of the greatest-ever "lost talents" of the African game.
The apartheid regime meant that South Africa were banned from competing in international competition by FIFA until 1992.
Thus, Ntsoelengoe's international record is limited to only one match, a 7-0 victory over Rhodesia in 1977—his career ran from between 1971 and 1984.
After beginning his career with Kaizer Chiefs, where he achieved idol status, Ntsoelengoe moved to the United States, where he enjoyed a successful career at outposts such as Minnesota, Denver and Toronto.
In his prime, Ntsoelengoe was a magnificent talent.
Clive Barker argued that had the player, who was nicknamed "Ace" been around in the modern era, his reputation would be up there alongside Lionel Messi and Cristiano Ronaldo.
Similarly, Alan Merrick suggested that he had an ability to stand alongside the finest players of the 1970s.
1. Doctor Khumalo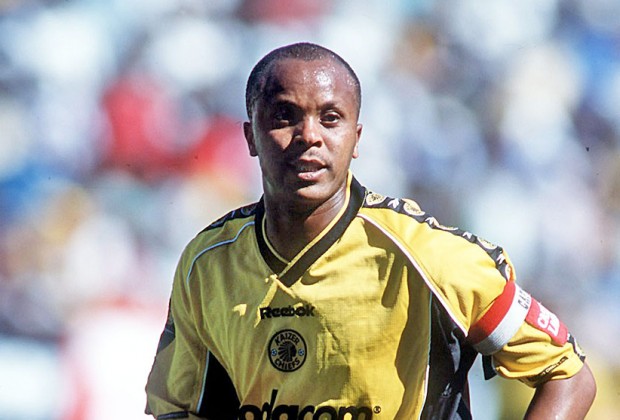 Doctor Khumalo became a national hero as one of the Nation Builders who won the African Cup of Nations on home soil in 1996.
He also became the first Bafana Bafana player to score an international goal following independence, scoring the sole goal of the game in South Africa's victory over Cameroon in 1992.
He was more than just a populist figurehead, but acted as the cultured centrepiece of South African football in the 1990s. He earned 50 caps and established himself as one of the continent's finest midfield generals.
He also featured in a World Cup, representing South Africa in France in 1998.
At club level, the Doc never made the switch to European football successfully. He is a legend with Kaizer Chiefs, however, where he made almost 400 league appearances and amassed numerous tournament wins and domestic championships over 16 years.
He also played in Argentina and in the United States and has since become a coach in his homeland.
Best South African Footballers of All Time – Newshub360.net
CHECK THIS OUT:
♦  Top 20 Highest Paid Footballers in South Africa 2023
♦  Top 20 Highest Paid Footballers at Mamelodi Sundowns 2023
♦  Top 20 Highest-Paid Footballers at Kaizer Chiefs [ Billiat is 2nd ]
♦   Top 20 Highest Paid Footballers at Orlando Pirates 2023
♦   Top 20 Highest Paid Footballers at Supersport United 2023
♦   Top 20 Highest Paid Footballers at Royal AM 2023
♦  Top 10 South African Footballers Who Went Broke After Retirement
♦  Top 10 Richest Football Club Owners in South Africa [ Motsepe is 2nd]
♦  Top 10 Most Expensive High Schools in South Africa 2023
♦  Top 10 Richest Football Clubs in South Africa
Credit : www.Newshub360.net