These are the 10 Best Bakeries in Florida 2023: In the several bakeries that are dispersed over the state of Florida, fans of sweets may get their hands on some very exquisite goodies.
Fresh bread, pastries, and cakes are prepared on the premises at each bakery.
In these beautiful bakeries, you may sate your want for something sweet with a selection that includes both time-honored classics and over-the-top contemporary creations, giving you plenty of options to choose from.
Some of the top bakeries in Florida include one that is known for having the best cookie in the state as well as a business that is known for serving Cuban recipes that date back hundreds of years.
Best Bakeries in Florida 2023
1. Fireman Derek's Bake Shop, Miami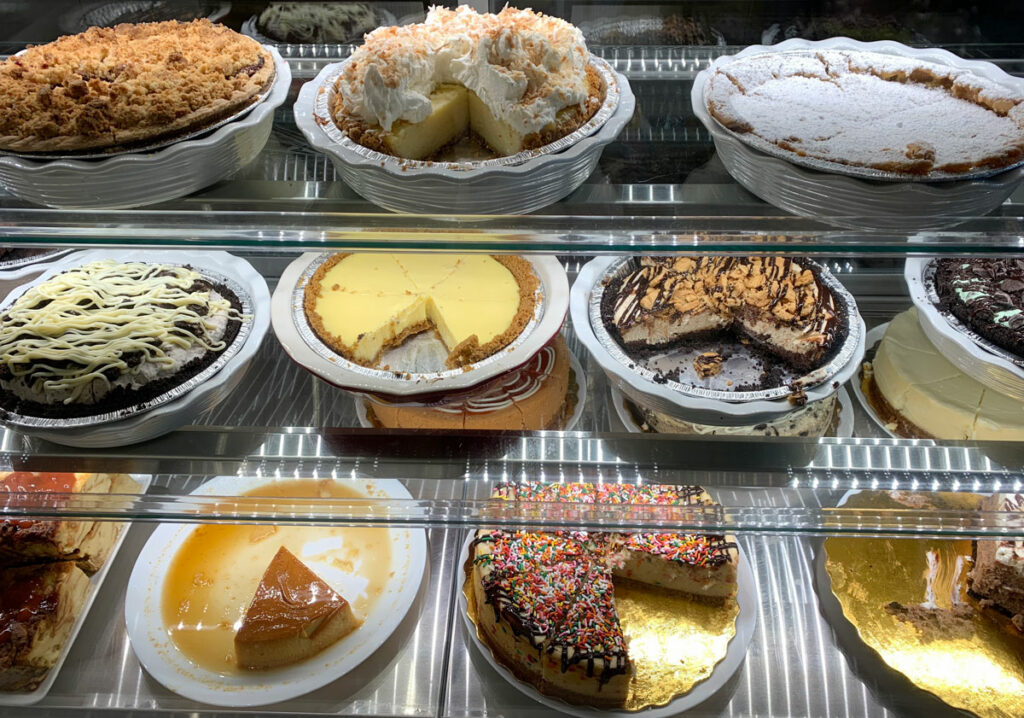 The indulgent menu of Fireman Derek's Bake Shop, which is located in the middle of Wynwood, is stocked to the brim with freshly baked goods including pies, cakes, cheesecake, and cookies.
As a result, the shop has won the affection of dessert lovers. If you're searching for an overdose of chocolate, you shouldn't pass up a piece of cookie monster pie.
You'll definitely want to schedule a cheat day so you can really indulge in the sweet delights at this shop, where it's tough to resist their Funfetti birthday cake, guava berry pie, and key lime pie.
2. Gideon's Bakehouse, Orlando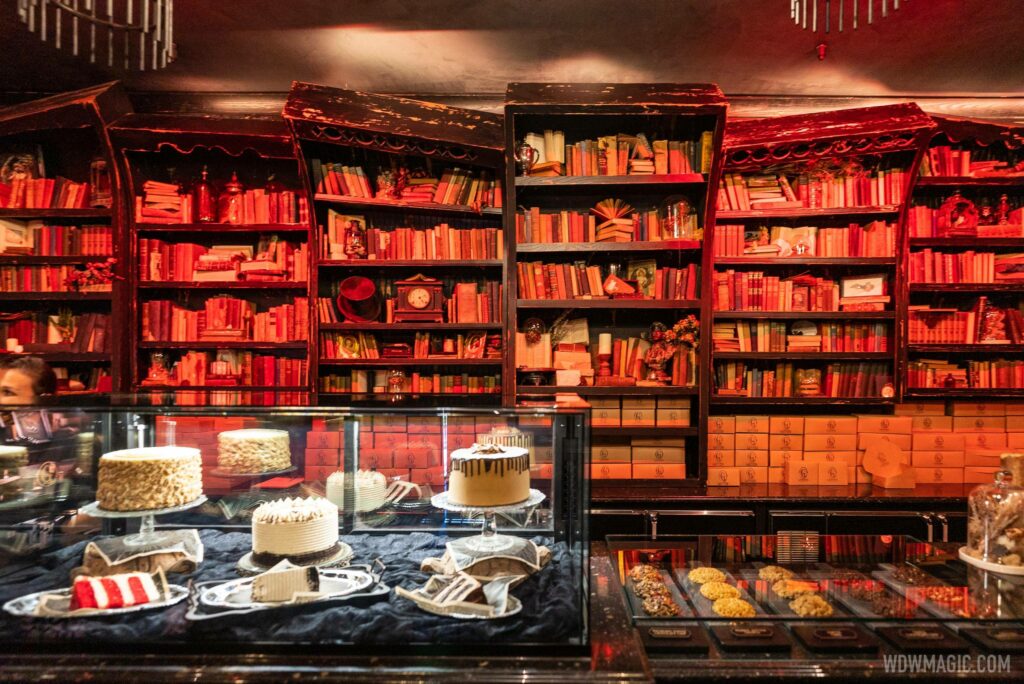 Gideon's Bakehouse in Orlando has been recognized as having the "Best Cookies in Florida" by the national culinary website Delish and as having the "Best Cookie in the World" by TravelPulse, and it is not difficult to understand why these accolades have been bestowed upon the establishment.
Their gooey chocolate chip cookie is their most popular item, and because they specialize in baking in small batches, they are able to maintain the product's excellent quality.
Pistachio Toffee Dark Chocolate Cookies, Pumpkin Cheesecake, and 8-Inch Tall Slices of Cake with Flavors Like Peanut Butter Cup, Salted Caramel, and Andes Mint are Also Available for Tasting. Don't Miss Out!
3. La Segunda Central Bakery, Ybor City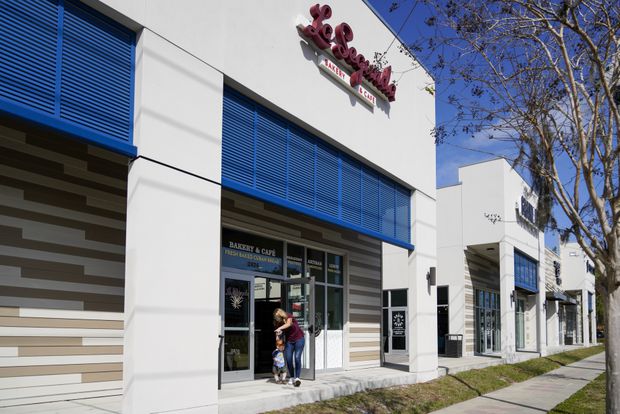 La Segunda Central Bakery has been serving up freshly baked Cuban bread and pastries ever since it first opened its doors in 1915. The bakery can be found in Ybor City.
This bakery, which has been a state landmark for the past century, adheres to time-honored practices in order to maintain the high level of quality that brings in customers from all over the state.
Pay this bakery a visit to satisfy your sweet tooth with delectable treats like flan pudding, tres leche, guava and cheese, and coconut turnovers, and then wash it all down with a real cup of cafe con leche.
Don't leave without a loaf of their world-famous Cuban bread in your suitcase!
4. Cinotti's Bakery, Jacksonville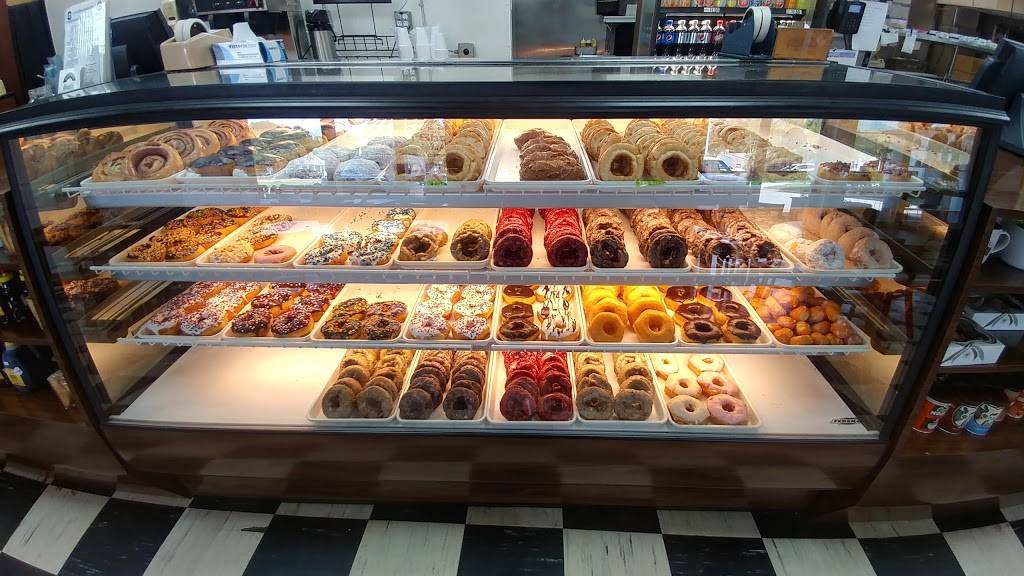 Cinotti's Bakery in Jacksonville has been serving customers mouthwatering seasonal donuts and other delectable sweets since 1964. The bakery is well known for its delicious seasonal donuts.
The coffee, strawberry, key lime, and pumpkin donuts made by this family-owned and operated business are famous, but it would be a shame not to try some of their cakes, pies, cookies, and pastries as well.
The business has been in the family for the fifth generation. You may take freshly made hot rolls, croissants, and bread with you to enjoy at home, or you can indulge in a unicorn doughnut that is filled with frosting to relive your childhood.
5. Buttermilk Bakery, Winter Park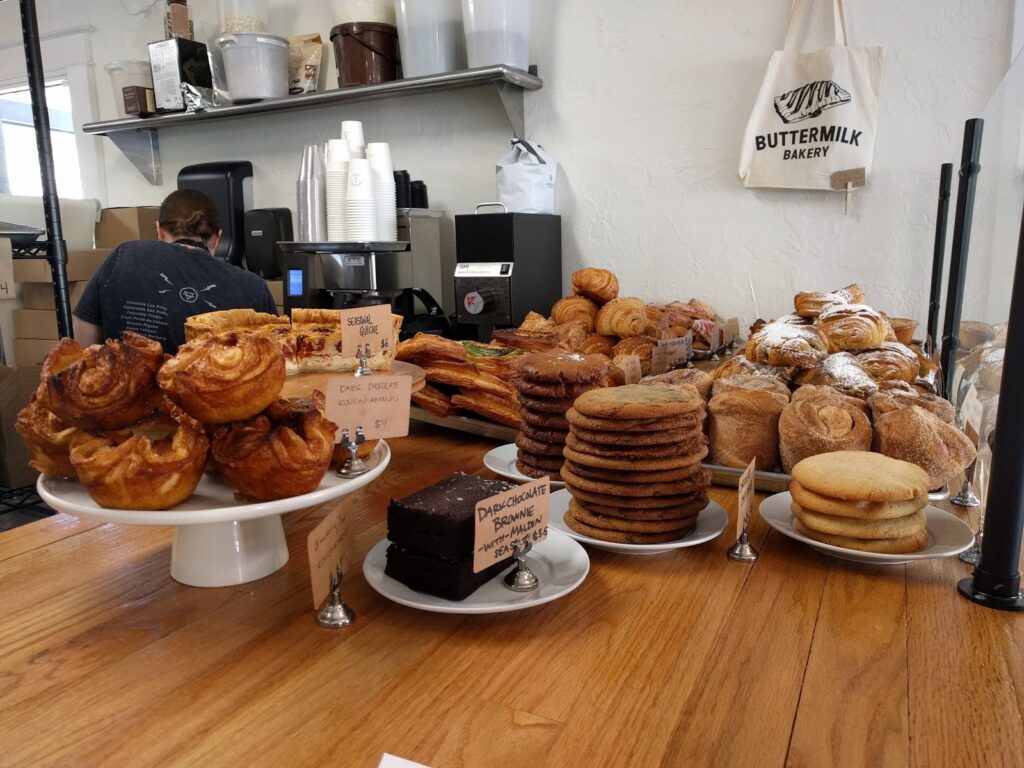 A woman, her daughter, and her son work together to manage a small batch bakery in Winter Park.
The Buttermilk Bakery is known for producing some of the most visually appealing pastries on a constant basis by making use of ingredients that are in season.
These pastries include strawberry rhubarb tarts, double-baked croissants, and fluffy brioche donuts. If you're not into sweets, you can't go wrong with the speck ham and gruyere croissant or one of their crumb pies.
Start your morning off on the right foot with an almond croissant, pop tart, or lemon poppy tea cake.
6. Bunnie Cakes, Miami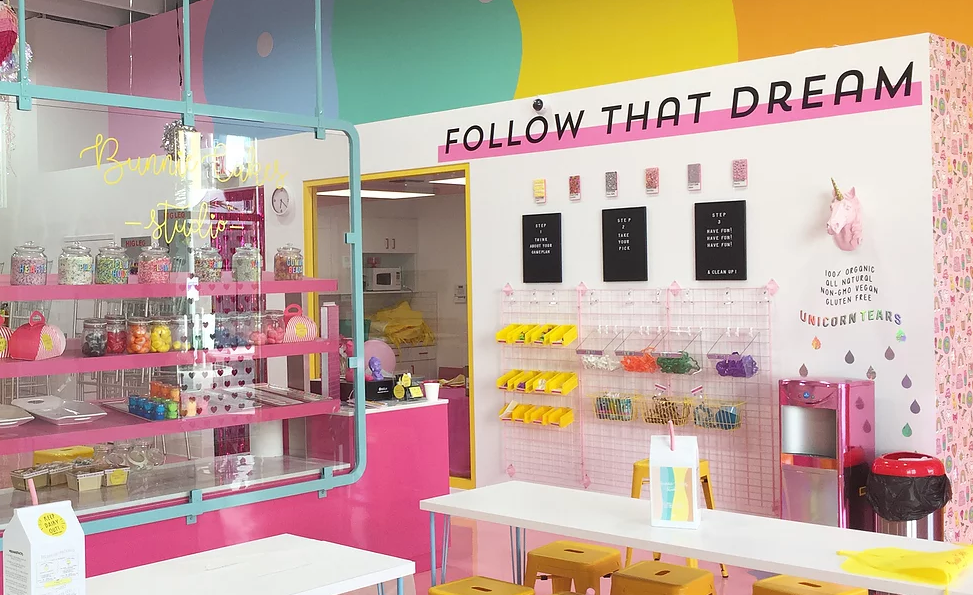 It is difficult to find a bakery of comparable quality that is vegan, organic, or gluten-free that is as wonderful as Bunnie Cakes in Miami.
Bunnie Cakes is famous for its small cupcakes, which come in flavors such as coconut, guava, and cinnamon sugar, as well as their gooey brownies and lovely cakes.
The production of their cookies, cupcakes, and other baked products does not entail the use of any animals in any way, making this establishment an excellent choice for conscientious foodies.
They even have a Bunnie Cakes Studio where you can personalize your own cupcakes and cakes with icing and sprinkles.
7. Fortuna Bakery & Cafe, Orlando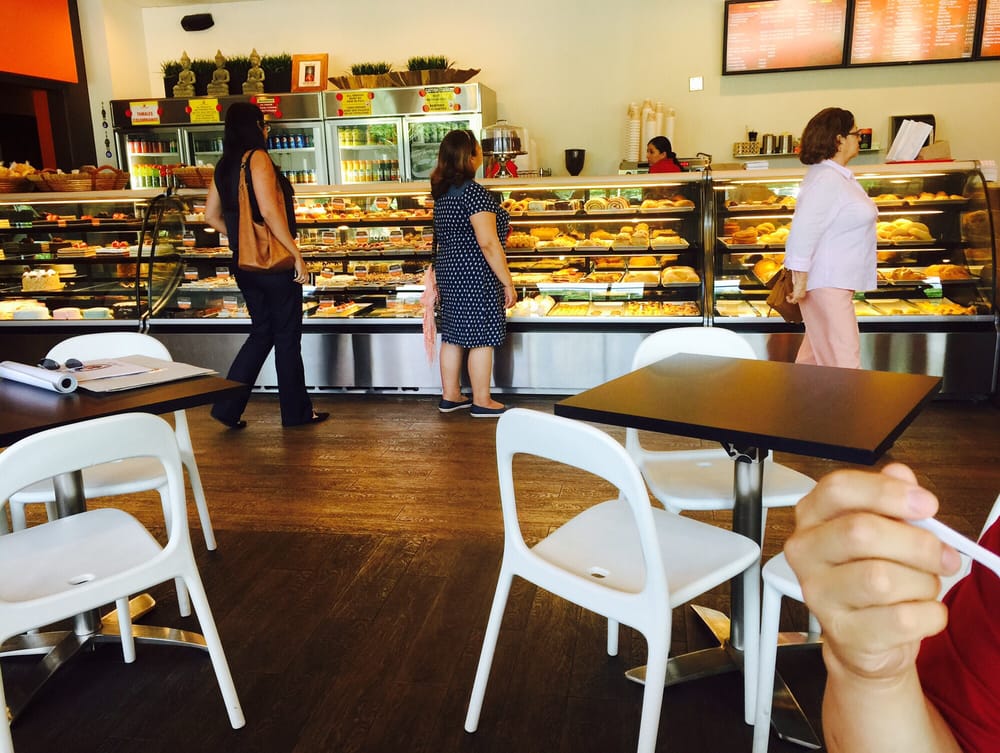 At Fortuna Bakery & Cafe in Orlando, where you'll find a wide selection of Colombian baked goods, pastries, and sweets, you may challenge yourself to try something new.
Bunuelos, pastels de manzana, and tres leches, which pair well with flaky empanadas and crumbly arepas, are just some of the Colombian and Venezuelan desserts that can be found in the glass cases that line the walls of the restaurant.
The friendly staff is on hand to assist anyone who may be unfamiliar with the delectable treats, but choosing just a few will not be difficult.
8. Yalaha Bakery, Yalaha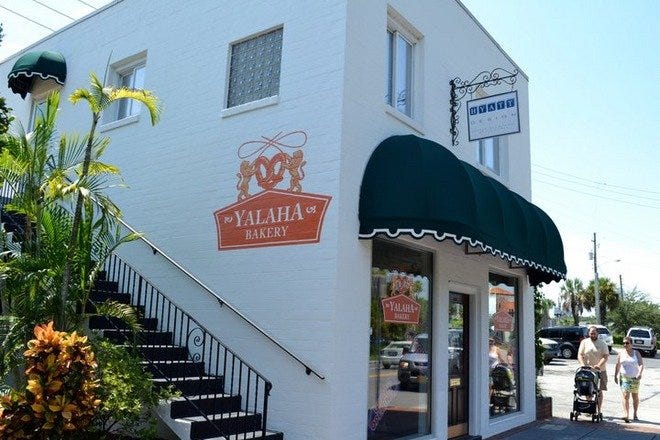 Yalaha Bakery is a favorite among locals and is well-known for the superior quality of its German goods. It is located in the countryside about 45 minutes north-northwest of Orlando.
This historic bakery is owned and operated by a family, and it employs only organic and natural ingredients to manufacture its bread and pastries.
Indulge in their selection of treats on the pleasant outdoor area with picnic tables where you'll often find live entertainment, then sit back and create a picnic from a selection of carrot cake, black forest cake, or go for the traditional Bavarian Creme croissants.
Alternatively, you can choose to indulge in their selection of Bavarian Creme croissants.
9. Mauricio Faedo's Bakery, Tampa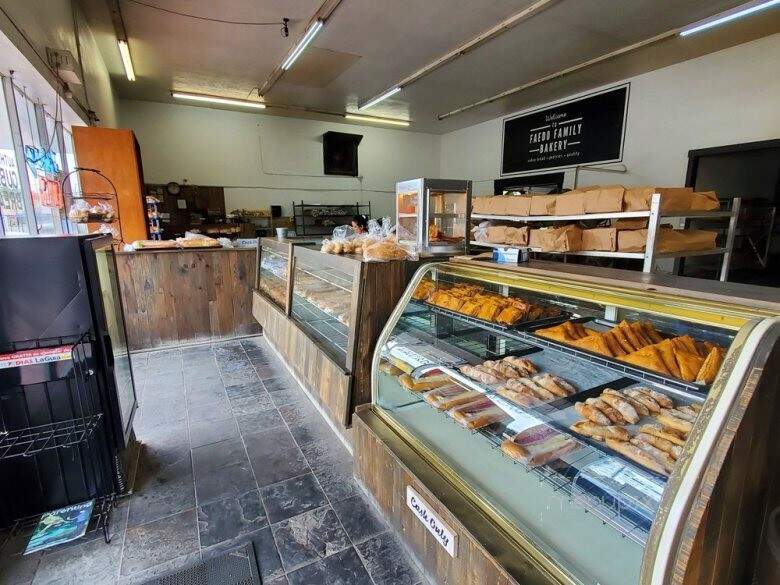 In the state of Florida, Mauricio Faedo's Bakery, which is only accepting cash as a form of payment, is widely regarded as the establishment that provides the most genuine Cuban bread.
It is well worth the time and effort to go across the state in order to indulge in the wonderful bread, which has been in business since 1955 and features a crust that is perfectly crisp on the surface and a soft, airy inside.
Donuts, eclairs, apple fritters, and cheese and guava pastries are just some of the sweet treats that can be purchased here in addition to their world-famous bread.
Because it is open nonstop, there is no time that is inconvenient for you to go and enjoy this treasure.
10. Blue Bird Bake Shop, Orlando
Blue Bird Bake Shop, located in Orlando, is a bakery that has won several awards and is a favorite among locals.
The shop is known for producing a wide range of delicious baked goods, including scones, cookies, cupcakes, and brownies, among other treats.
In the charming small store, where you may wash it all down with a cup of Top Hat coffee, you'll be faced with the challenging decision of choosing from among more than 50 different types of cupcakes, cheesecake brownies, and freshly baked muffins.
Try one of their delicious whoopie pies, mini pies, or peanut butter bars with chocolate ganache if you're in the mood for something a little bit out of the ordinary.
10 Best Bakeries in Florida 2023 –Newshub360.net
Related Post
Credit : www.Newshub360.net