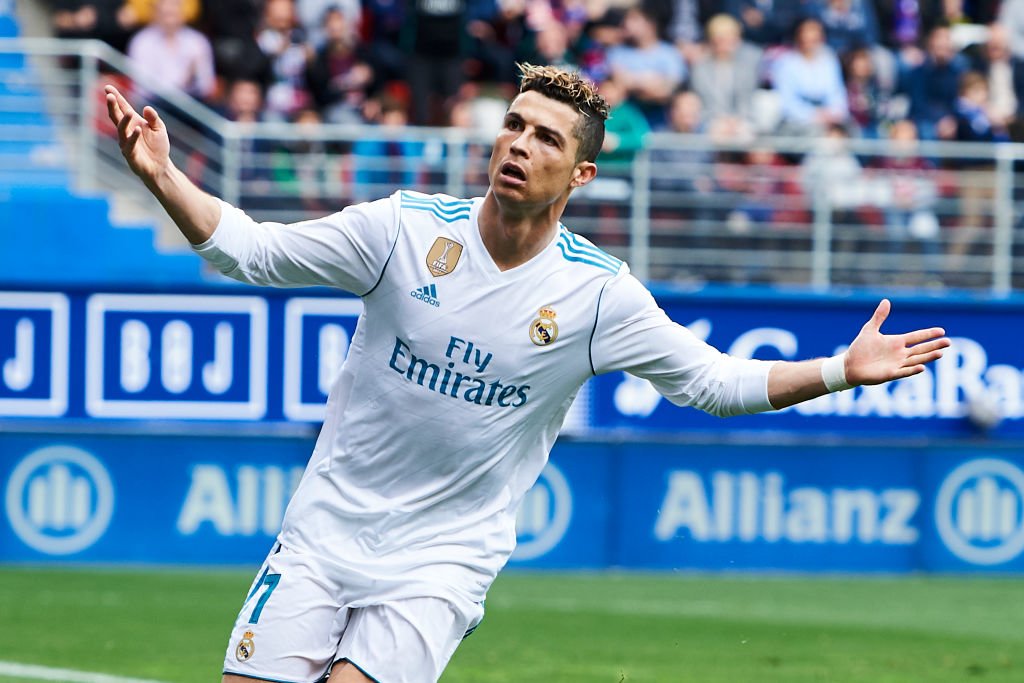 Top 10 La Liga All Time Top Scorers: The list includes some of the most legendary players in the history of the game who have played in the Spanish top division over the years.
Spanish football's La Liga is noted for its spectacular offensive game. Throughout the years, the league has been home to some of the most prolific goal scorers in the game. Since the inception of the La Liga, some of these players have gone on to become true legends of the game, as well as being among the league's leading scorers on numerous occasions.
A number of legends have scored goals for fun in the league over the years including Lionel Messi, Cristiano Ronaldo, Raul, and Hugo Sanchez, to name a few. Taking into consideration all of the outstanding players and their services to their respective clubs, here are the top ten goal scorers in the history of La Liga.
Top 10 La Liga All Time Top Scorers
10. Mundo – 196 (229)
Edmundo Suarez, better known as Mundo, was a Uruguayan footballer who played in the La Liga for over 229 games and scored 196 goals. He appeared 208 times for Valencia, scoring 187 goals, and appeared 21 times for CD Alcoyano, scoring nine goals in those appearances. Valencia won the league three times during his stint there, with the striker taking home the golden boot on two of those occasions.
9. Pahino – 214 (278)
Manuel Fernández Fernández, better known as Pahino, was a two-time Golden Boot winner in La Liga during his 13-year career, which included stints with three different clubs. In 278 appearances, he scored a total of 214 goals for the team. The Spaniard played for a number of teams, including Deportivo La Coruna, Celta Vigo, and, most notably, Real Madrid, where he scored 111 goals in 128 appearances.
8. Enrique Castro Gonzalez – 219 (448)
Enrique Castro Gonzalez, better known by his nickname Quini, is widely regarded as one of the greatest players in the history of FC Barcelona.
Enrique Castro Gonzalez was a five-time golden boot winner and a superstar at Sporting Gijon, scoring over 219 goals in 448 games during his career there. He had a significant role for Gijon, appearing in 356 games and scored 165 goals in his career with the club. In addition, the striker made 116 appearances for FC Barcelona, scoring 65 goals in his stint with the club.
7. Cesar Rodriguez – 221 (353)
Cesar Rodriguez, one of FC Barcelona's all-time greatest players, scored 221 goals in 353 games in La Liga, making him one of the league's leading goal scorers and one of the best players in the world. He was awarded the Golden Boot only once in his career, despite winning the league five times. Elche CF, Granada CF, and Cultural Leonesa are among the teams for which he has played.
6. Alfredo di Stefano – 227 (329)
Known as one of Real Madrid CF's legendary attackers, Alfredo di Stefano amassed 227 goals in 329 games in La Liga during his time with the club. Di Stefano, a two-time Ballon d'Or winner and five-time Golden Boot winner, has also represented RCD Espanyol in his career and is widely regarded as one of the best forwards in the world.
5. Raul – 229 (550)
Raul Gonalez is yet another Real Madrid CF star to be included in the list of the most prolific scorers in the history of La Liga. In total, he spent more than 16 years in the Spanish top division, and he was a devoted member of the Los Blancos, having never played for another club before relocating to the United States in the latter stages of his career.
Raul was a two-time Golden Boot winner and three-time UEFA Champions League victor with Real Madrid, scoring 229 goals in the competition during his career with the club.
4. Hugo Sanchez – 234 (347)
Hugo Sanchez is widely regarded as the best footballer to have emerged from Mexico in recent history. In terms of finishing, the striker was lethal, and he is remembered as one of the most famous players to have ever represented the sport.
Arsenal striker Alexis Sanchez scored 234 goals in 347 games during the course of his career, which included appearances for clubs such as Real Madrid (190), Atletico Madrid (58) and Rayo Vallecano (17).
3. Telmo Zarra – 251 (277)
Former Spanish international Telmo Zarra, regarded as one of the game's greatest ever players and known for his remarkable goals per game ratio, is currently ranked third on the list of the La Liga All Time Top Scorers.
He is regarded as a legend at Athletic Bilbao, and he has never appeared for any other clubs in the Liga. He also received the Golden Boot Award six times during his career.
2. Cristiano Ronaldo – 311 (292)
Cristiano Ronaldo's nine-year stint in La Liga, during which he established himself as one of the best players in history, was nothing short of magical. When you look at his numbers, it's hard not to be impressed.
He is the only player on the list who has scored more goals than he has appeared in, having scored 311 goals in only 292 appearances for Real Madrid during his career. During his time in Spain, he received four Ballon d'Or awards, which were among his numerous individual distinctions.
1. Lionel Messi – 465 (510)
Lionel Messi is the only player on the list who is active and who will almost certainly add to the aggregate. Messi, FC Barcelona's very own, has scored 455 goals in 502 games for the Blaugrana thus far and continues to outperform himself on a daily basis. It's possible that his record may never be matched or broken, given the number of years he's spent in La Liga and the consistency with which he's played.
Top 10 La Liga All Time Top Scorers – Newshub360.net
CHECK THIS OUT:
♦  Top 20 Highest Paid Footballers in South Africa 2023
♦  Top 20 Highest Paid Footballers at Mamelodi Sundowns 2023
♦  Top 20 Highest-Paid Footballers at Kaizer Chiefs [ Billiat is 2nd ]
♦   Top 20 Highest Paid Footballers at Orlando Pirates 2023
♦   Top 20 Highest Paid Footballers at Supersport United 2023
♦   Top 20 Highest Paid Footballers at Royal AM 2023
♦  Top 10 South African Footballers Who Went Broke After Retirement
♦  Top 10 Richest Football Club Owners in South Africa [ Motsepe is 2nd]
♦  Top 10 Most Expensive High Schools in South Africa 2023
♦  Top 10 Richest Football Clubs in South Africa
Credit : www.Newshub360.net