Highest Paid NBA Players 2023 Season
Who are the Top 10 Highest Paid NBA Players for 2023 Season? It's no secret that the highest paid NBA players rake in some impressive dough. On a daily basis, hoops fans are flooded with photos of mansions, whips and the latest high-end from their favourite superstars.
LeBron James and the gang have more than just secured the bag, they took off running with it. Now that the 2021-22 season has tipped off in more familiar fashion, we're expecting to see the ridiculous salaries, bonuses and endorsements that the NBA is willing to fork out continue to swell. And trust us, they are insane.
Doubling the levels of a decade ago, the NBA's 2021-2022 salary cap is now USD$112.4 million with the luxury-tax threshold at USD$136.6 million.  According to Forbes, there are 35 NBA players expected to make at least USD$28 million in salary this season before escrow payments, well ahead of the MLB and NFL. And the rich will become richer,  with the NBA's ten top-earning players are set to make USD$714 million, up 28% from last year and 19% from 2019-2020. But one stalwart stands head and shoulders above the rest.
Los Angeles Lakers star and 2020 Finals MVP LeBron James is not just making a fortune playing games, he's well on his way to becoming a financial titan. For the eighth-straight year, James has been named by Forbes as the highest paid NBA player including off-court income, with expected earnings set to top USD$111.2 million. Why is that so important? Well, with that figure King James has exceeded USD$1 billion in career earnings, making him just fifth sportsperson in history to reach the three-comma mark while still an active athlete.
But hot on his heels is long-time rival Steph Curry. The lord of the 3-ball's stocks are rising daily and a strong showing so far this season is proving his worth. A solid assortment of endorsement deals and partnerships are getting the Golden State Warriors' star to an impressive tally and his adversaries are coming along for the ride. Truly, this season, more than any other shows just how ludicrous NBA players' salaries really are.
Highest Paid NBA Players 2023
The skills are excellent, the god-given gifts enviable, but perhaps most impressive are the earnings. From King James to Dame Dolla, the richest NBA players are knocking on the three-comma door, some harder than others. Here is a list of the 10 highest paid NBA players for this season, according to Forbes.
10. Jimmy Butler (USD$47 million)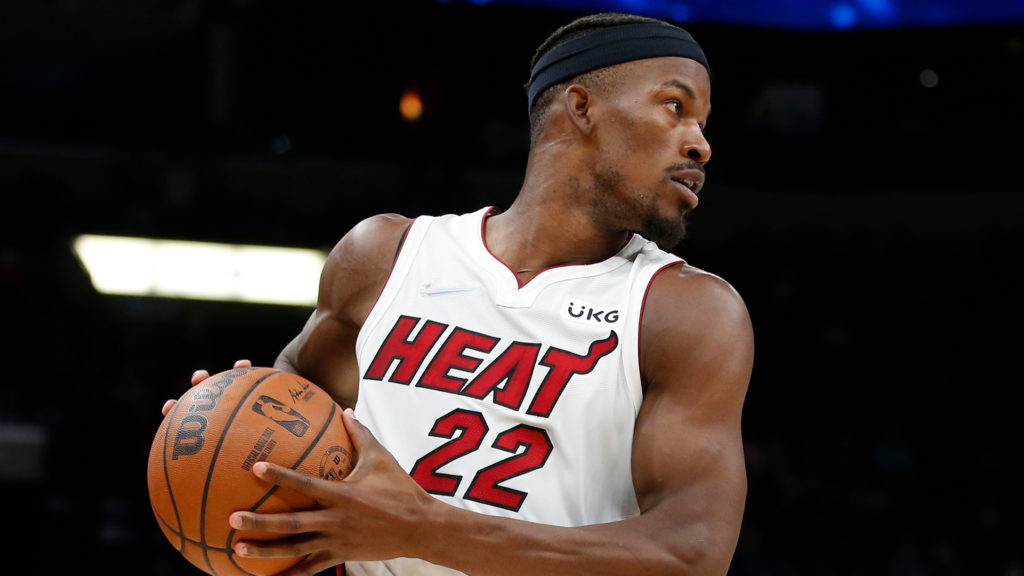 With a healthy salary and some big moves off-court, Jimmy Buckets rounds out the list for the 10 highest-earning NBA players for 2012-22.  Signing with Chinese shoe brand Li-Ning last year, the Miami Heat star is also the biggest partner in an endorsement portfolio that partners with Tag Heuer watches and Jaybird earbuds. Most interestingly, Butler has gone legit with his Bigface coffee business, announcing this month that he has joined Shopify's creator program.
Team: Miami Heat
Total Earnings: USD$47 million
Salary: USD$36 million
Endorsements: USD$11 million
9. Paul George (USD$47.8 million)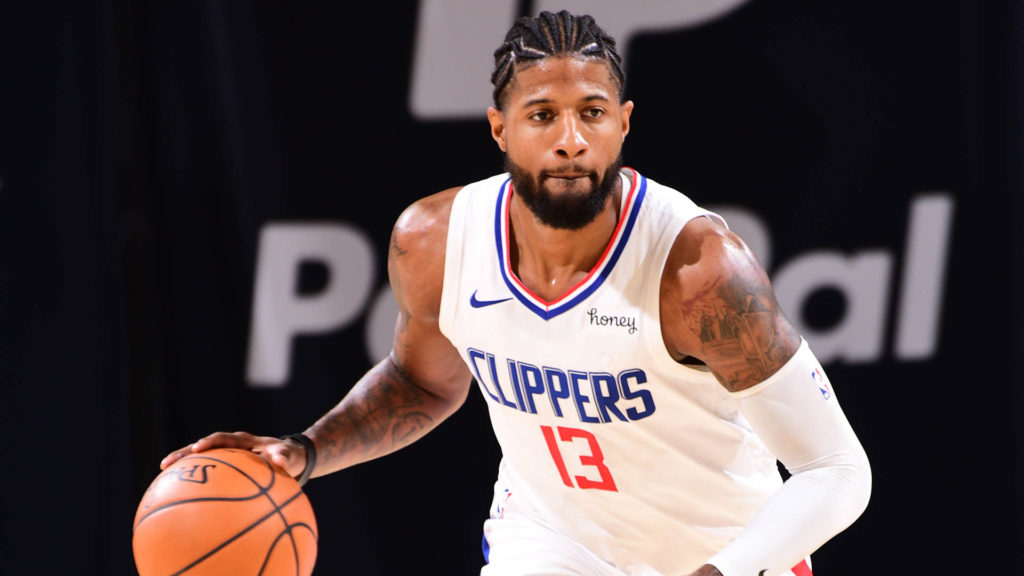 Without his co-star Kawhi Leonard for the foreseeable future, Paul George is going to earn his money this season for The Clippers. However, motivation should be high with the 31-year-old kicking off a four-year, USD$190 million contract extension. His partners include Nike, Gatorade, AT&T and recently became an investor in-home gym company Tonal.
Team: Los Angeles Clippers
Total Earnings: USD$47.8 million
Salary: USD$39.3 million
Endorsements: USD$8.5 million
8. Klay Thompson (USD$54 million)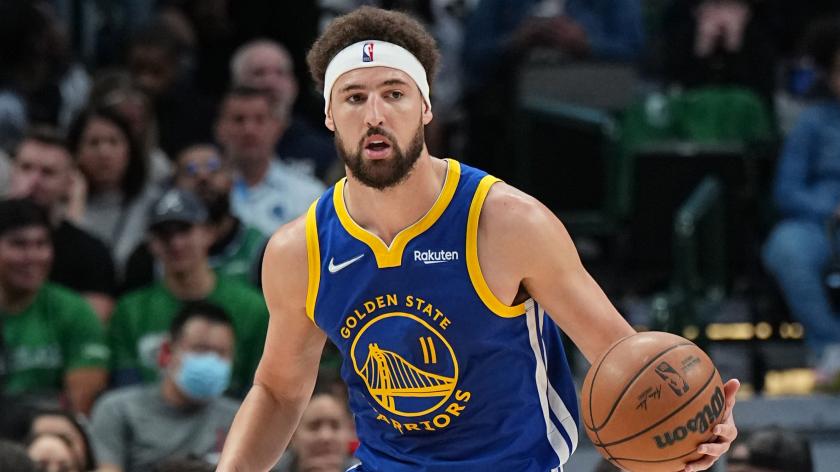 He might be going through one of the most unlucky injury runs in sports history, but Golden State Warriors shooting guard Klay Thompson is still making some serious coin. This year, the All-Star joined Alex Morgan, Travis Pastrana and Paul Rodriguez to launch a CBD brand, Just Live. Further to that, the injured star has endorsement deals with Tissot, Mercedes-Benz, Kaiser Permanente and a monster deal with Chinese shoe partner Anta.
Team: Golden State Warriors
Total Earnings: USD$54 million
Salary: USD$38 million
Endorsements: USD$16 million
7. Damian Lillard (USD$56.3 million)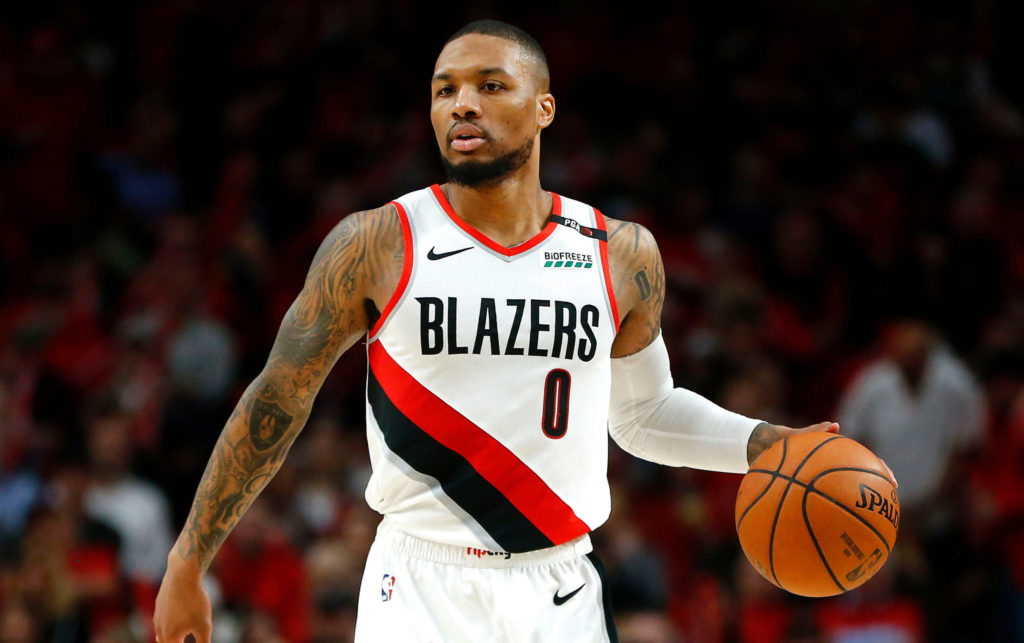 Portland Trailblazers star and perennial All-NBA guard Damian Lillard just jumped three spots in this year's highest-earning NBA players list. He earned much of his USD$39 million through endorsement deals and a new partnership with Gatorade's Bolt24 product line. Perhaps more impressively, Lillard also launched an annual internship program last year for a half-dozen disadvantaged students at high schools in Los Angeles, New York and Chicago.
Team: Portland Trailblazers
Total Earnings: USD$56.3 million
Salary: USD$39.3 million
Endorsements: USD$17 million
Highest Paid NBA Players 2023
6. James Harden (USD$62.3 million)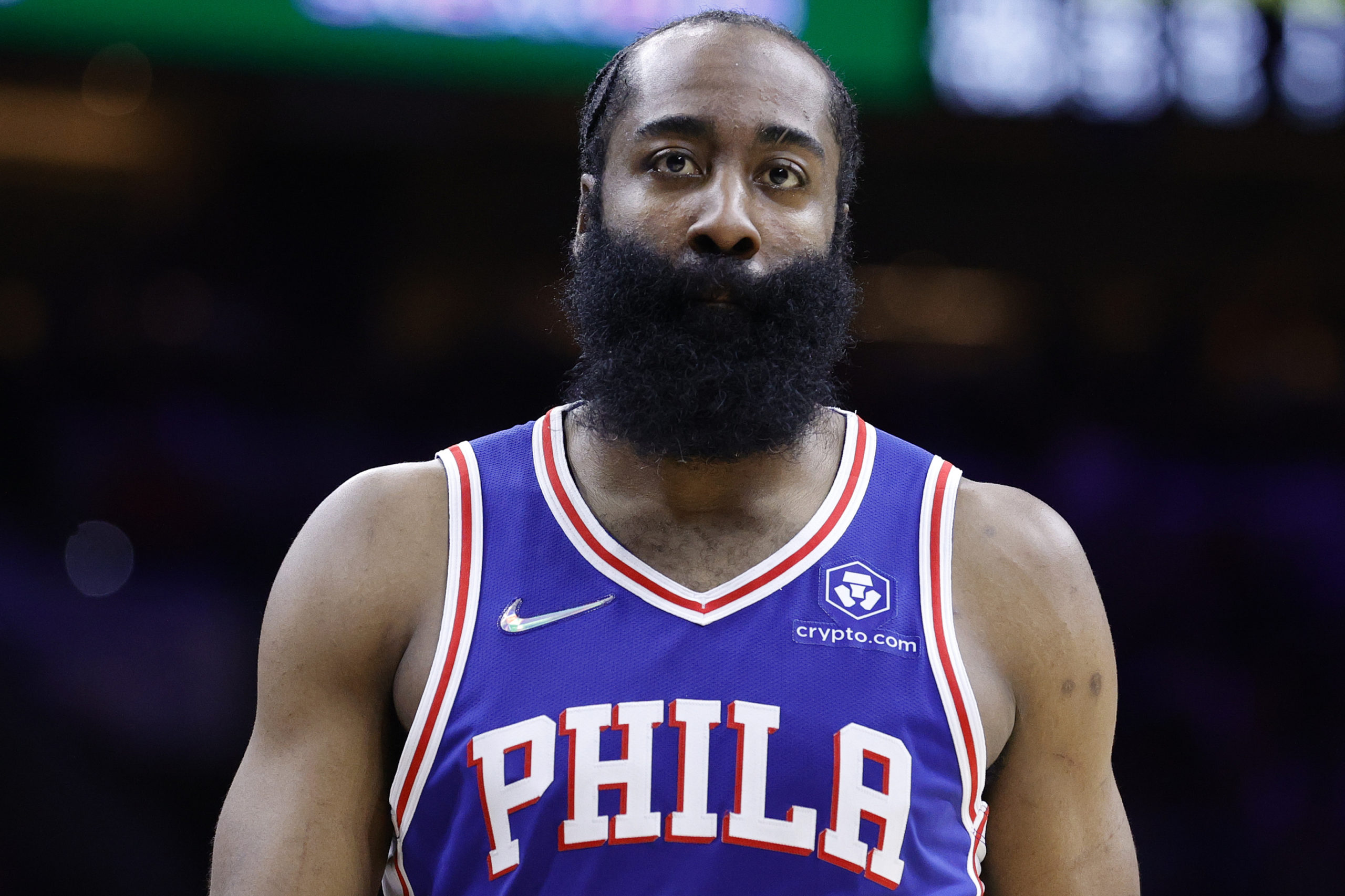 The Beard has locked up one of the biggest contracts in NBA history and it shows. James Harden's huge USD$44.3 million salary has kept the now-Brooklyn Net in fine form, however, in December, Harden announced he had joined fragrance brand Pura as an investor and creative director. Harden also enjoys endorsements from Stance, Art of Sport and BodyArmor.
Team: Brooklyn Nets
Total Earnings: USD$62.2 million
Salary: USD$44.3 million
Endorsements: USD$18 million
5. Russell Westbrook (USD$74.2 million)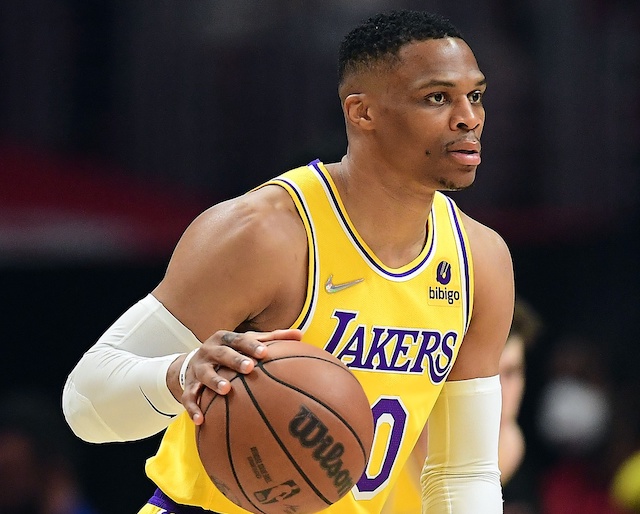 It's been an interesting few years for Russell Westbrook. Several teams and a run of streaky form may have lowered the former MVP's stock, but it hasn't impacted his earnings. Over the last year, Westbrook secured an impressive USD$74.2 million, with his Nike partnership and as well as 10 Southern Californian auto dealerships accounting for most of that.
Team: Los Angeles Lakers
Total Earnings: USD$74.2 million
Salary: USD$44.2 million
Endorsements: USD$30 million
4. Giannis Antekounmpo (USD$80.3 million)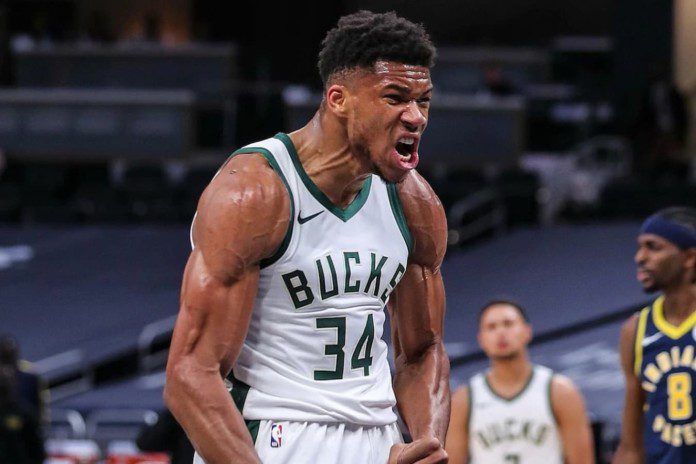 It's no surprise that reigning champion Giannis Antetokounmpo makes an appearance on the highest paid NBA players 2021-22 list. Back in December, the Greek Freak signed the richest deal in NBA history, securing a five-year contract extension with the Milwaukee Bucks worth a whopping USD$228 million. At just 26 years of age, Antetokounmpo is definitely one of the youngest players on this list, so you can expect to see his stock rise in the next few years, particularly if Disney has anything to do with it. The entertainment giant has reportedly locked up the rights to a movie about his life, following his journey from Greece to NBA stardom. According to Forbes, the film will be released in 2022.
Team: Milwaukee Bucks
Total Earnings: USD$80.3 million
Salary: USD$39.3 million
Endorsements: USD$41 million
Highest Paid NBA Players 2023
3. Kevin Durant (USD$87.9 million)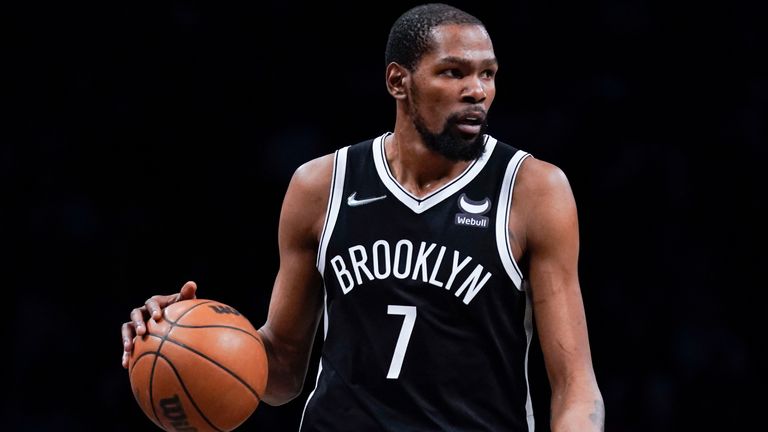 Kevin Durant's contract is almost as big as he is, but the former MVP really scored in December. Massive tech company Uber bought food-delivery service Postmates for USD$2.65 billion, a start-up that Durant had invested in back in 2016. According to Forbes, Durant turned his initial USD$1 million into USD$15 million thanks to the buyout.
investing in more than 80 companies through his firm Thirty-Five Ventures, Durant is set to score big on his stakes in investing apps Robinhood and Acorns, online banking Mercury, fitness-tracker WHOOP and fantasy sports startup Sleeper.
Team: Brooklyn Nets
Total Earnings: USD$87.9 million
Salary: USD$40.9 million
Endorsements: USD$47 million
2. Steph Curry (USD$92.8 million)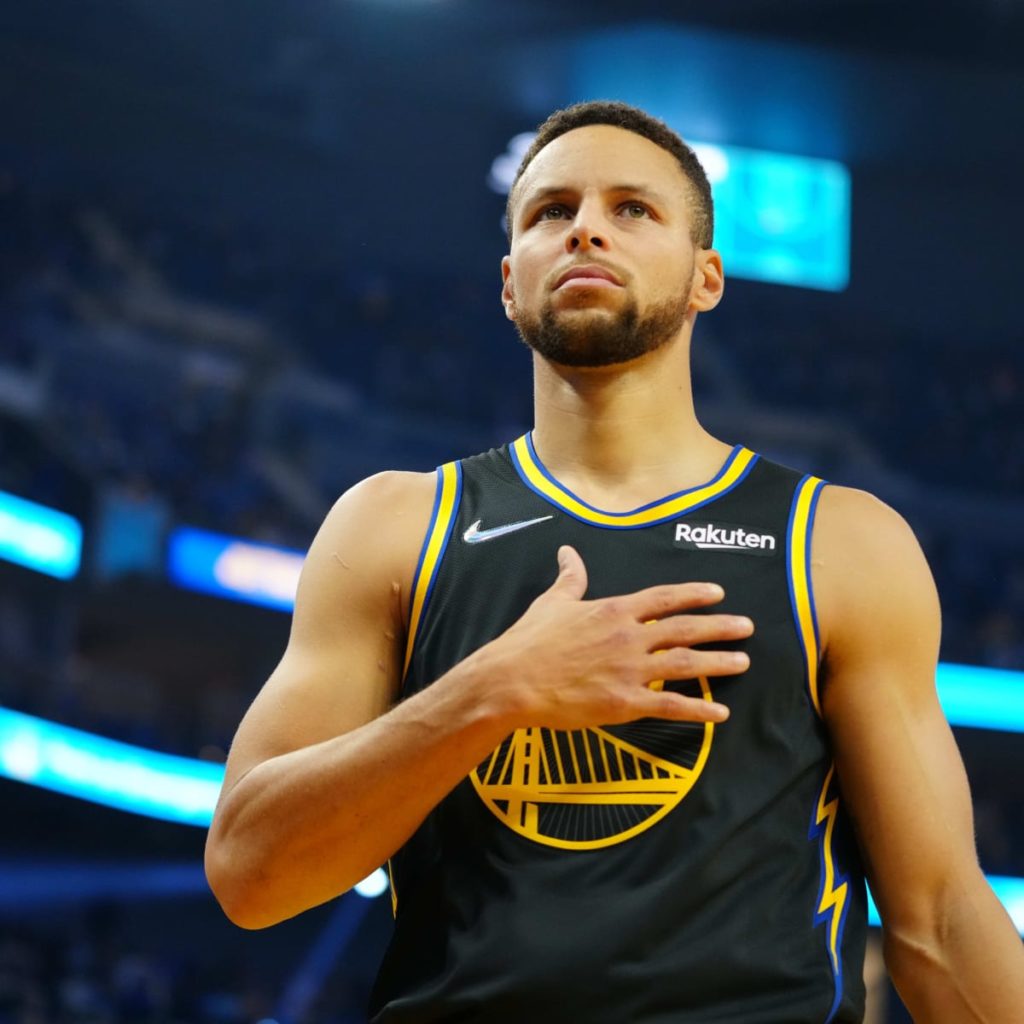 Coming in second for this year's highest earning NBA players list is shooting god Steph Curry. The two-time MVP and Golden State Warriors star raked in a cool USD$92.8 million over the period, including a whopping USD$47 million off the court. The biggest development for Curry has been the announcement of his new Under Armour backed Curry brand.
Featuring a mixture of footwear, apparel and accessories across multiple sports, the new venture is worth around USD$20 million dollars a year, but will pick up should the brand take off. Curry's other ventures include his own production company, Unanimous Media, which was responsible for the competition series Holey Moley. Also just last month, he announced a new endorsement deal with cryptocurrency platform FTX.
Team: Golden State Warriors
Total Earnings: USD$92.8 million
Salary: USD$45.8 million
Endorsements: USD$47 million
1. LeBron James (USD$111.2 million)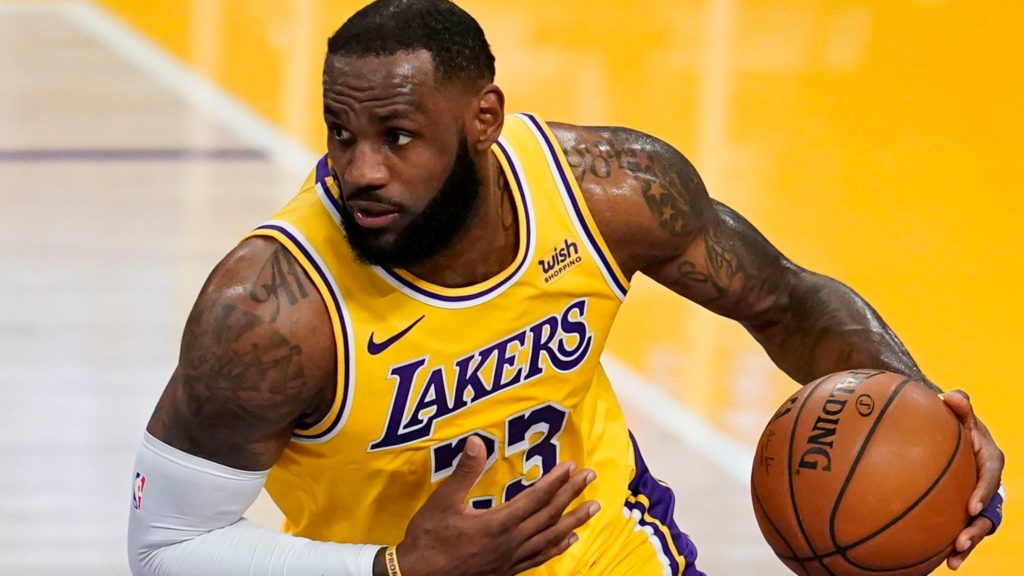 Unsurprisingly, the King still reigns supreme. Well on his way to becoming the second billionaire to emerge from the league, LeBron James was able to generate an impressive USD$70 off the court, with his Nike deal alone paying $32 million annually. That number, combined with his USD$41.2 million salary was enough to put him in top spot in Forbes' 2021-22 highest earning NBA players list.
Most notably, his media and entertainment business, the SpringHill Company, announced the sale of a minority stake at a valuation of USD$725 million. Additionally, James lent his likeness to Epic Games' Fortnite in July and just this week, joined gym company Tonal as an investor and brand ambassador.
Team: Los Angeles Lakers
Total Earnings: USD$111.2 million
Salary: USD$41.2 million
Endorsements: USD$70 million
Top 10 Highest Paid NBA Players for 2023 Season – Newshub360.net