Royal AM Players Salaries List 2022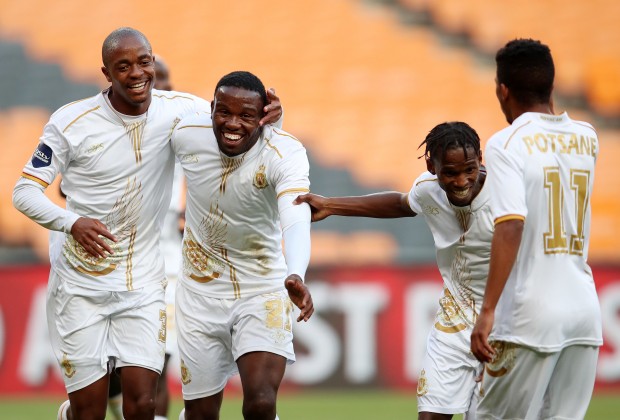 Royal AM Players Salaries List 2022: The Royal AM Football Team is a South African football club situated in Durban, KwaZulu Natal, that competes in the Premier Soccer League. In August 2021, Durban businesswoman Shauwn Mkhize and her son Andile Mpisane purchased a license from Bloemfontein Celtic to play in the DSTV Premiership, replacing the club's previous home.
Following the purchase of Bloemfontein Celtic's PSL top-flight status and relocation of the club to Pietermaritzburg under the new label Royal AM FC, the club made headlines in South Africa (Real Kings). When they defeated 13-time PSL champions Kaizer Chiefs 4-1 at FNB stadium, they earned the nickname "giant-killers."
Shauwn Mkhize, a multi-millionaire businesswoman, purchased the Royal Andile Mpisane Football Club and named it after her son, Andile Mpisane, who serves as the club's chairman. Because of their unusual style and competitive player contracts, the two added flair and elegance to the first division of South Africa's football league.
A glance at the Royal AM Players Salaries List 2022 (Real Kings) is provided below:
Sipho Chaine Salary – R95,000 Rands Per Month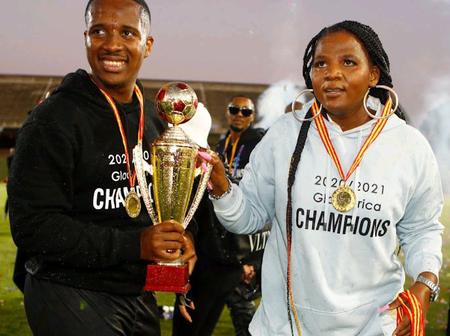 A contract extension with Bloemfontein Celtic was recently agreed, extending his deal until June 2024. He is now earning R95,000 per month as a goalkeeper for the club.
Cyril Thato Lingwati Salary – R130,000 Rands per month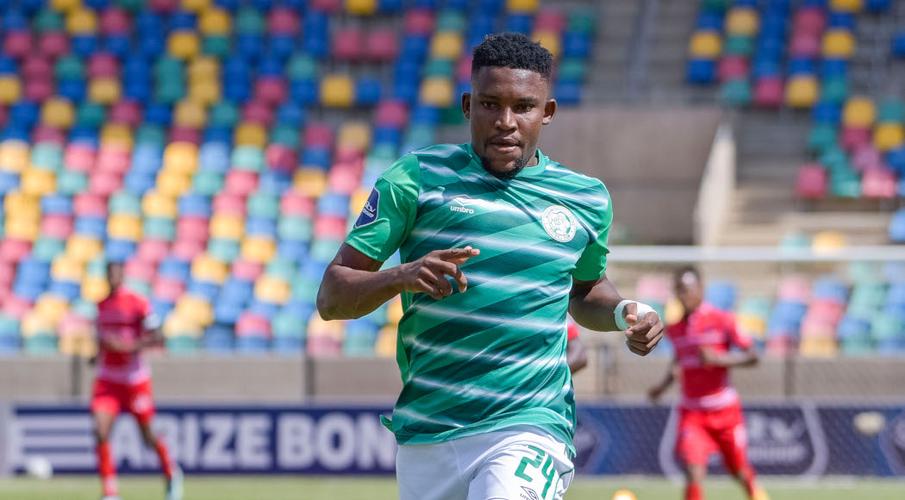 Cyril Thato Lingwati is a South African soccer player who now plays as a defender for Royal AM FC. He is 29 years old. Lingwati receives R130 000 per month, which is a significant increase from his former Bloemfontein Celtic salary of R98 000 per month.
Zukile Mkhize Salary – R210,000 Rands per month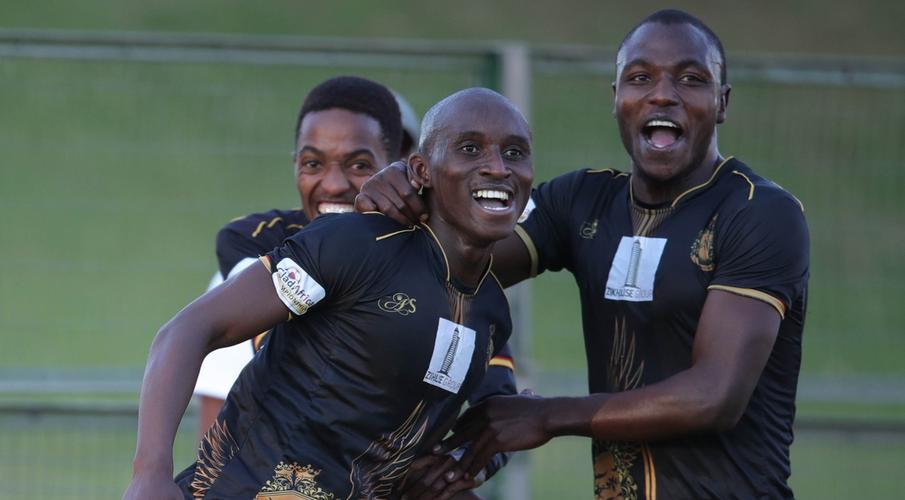 Zukile Mkhize, a 26-year-old right-footed winger for Royal AM FC, gets a salary of R210 000 per month and receives an undisclosed winning bonus from the club.
Levy Mashiane Salary – R210,000 Rands per month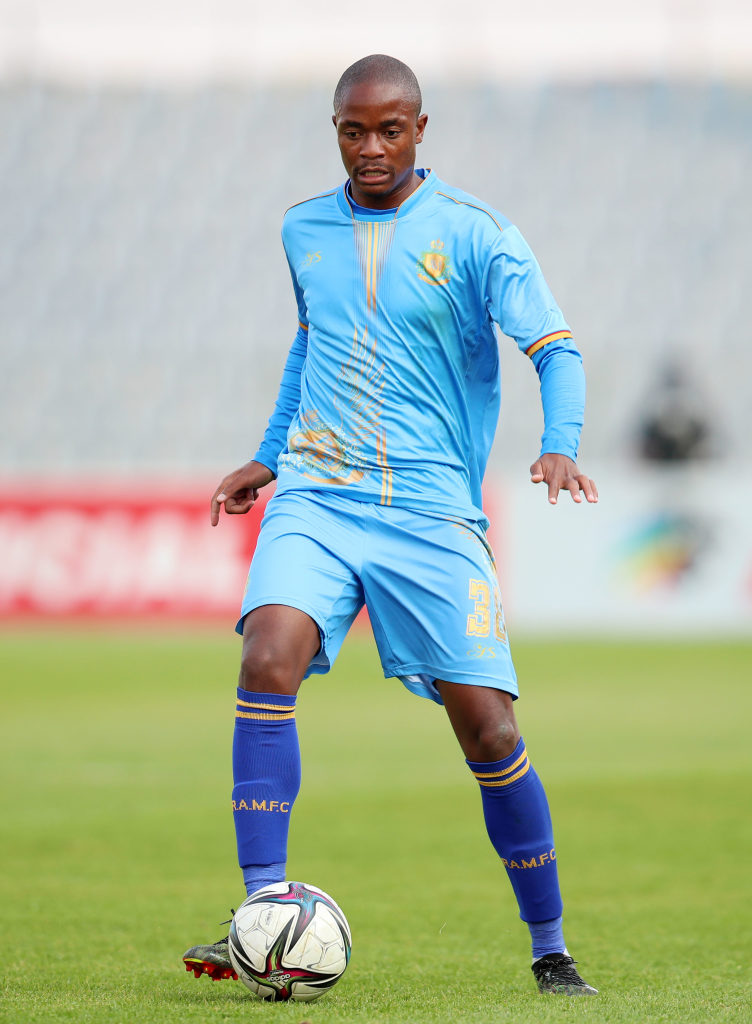 As a midfielder for Royal AM FC, Levy Mashiane receives a monthly salary of R210,000. Mashiane is a 25-year-old South African soccer player who presently represents the club.
Lesego Manganyi Salary – R215,000 Rands per month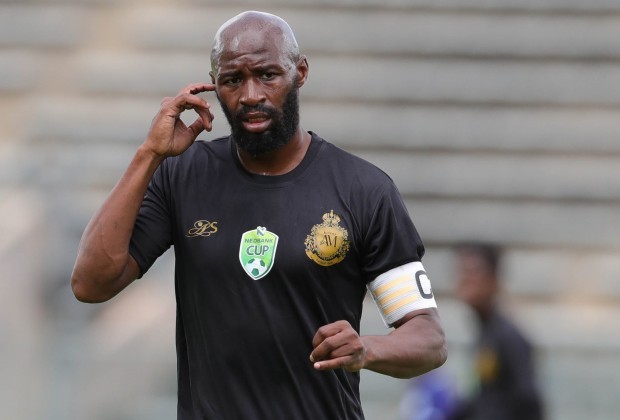 Lesego Manganyi is now under contract with the club until June 2023. The 34-year-old receives R215 000 per month in salary and a bonus of R10 300 for every clean sheet.
Tebogo Potsane Salary – R215,000 Rands per month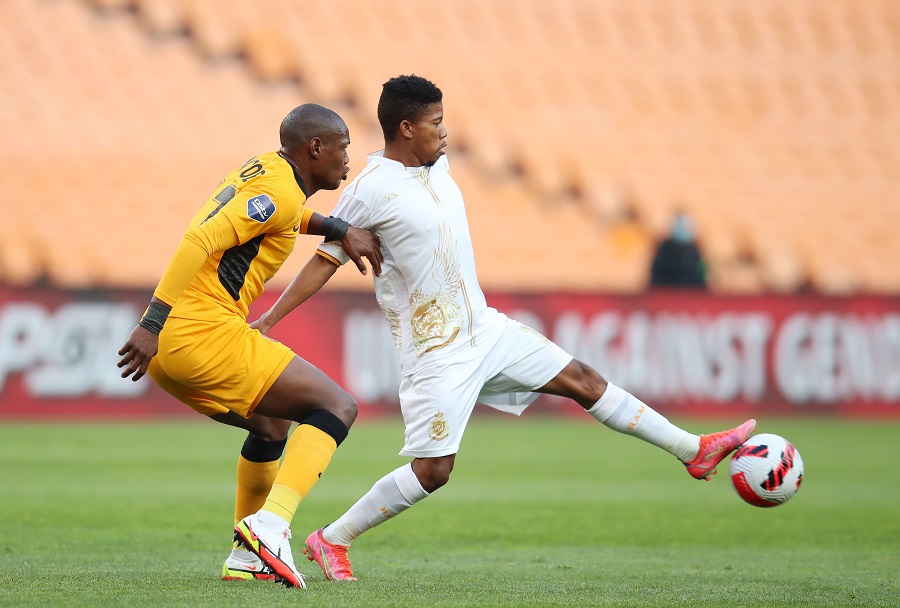 Royal AM midfielder Tebogo Potsane, 28 years old, has earned the nickname "Soldier Boy" because he escaped incarceration for filming a video during lockdown while dressed in a SANDF army outfit and threatening to "sort" those who were breaching lockdown restrictions while wearing an army uniform. Potsane receives R215,000 each month in addition to additional performance-based winning incentives and commissions.
Hugo Nyame Salary – R225,000 Rands per month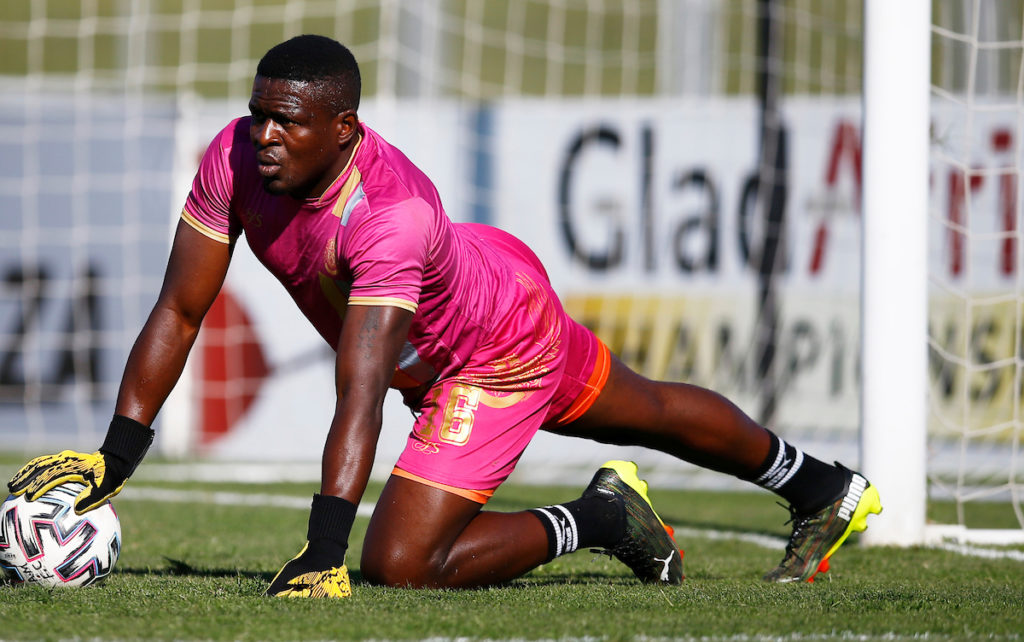 Hugo Nyame, a 35-year-old Cameroonian goalkeeper, is one of the Royal AM FC goalkeepers. He is presently under contract with the Pietermaritzburg club for three years. Hugo Nyame makes R225 000 per month as a goalkeeper for the Durban Knights.
Mbhazima Tshepo Salary – R235,000 Rands per month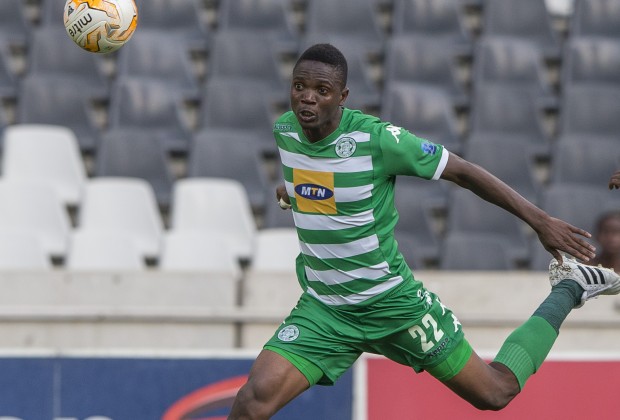 28-year-old Royal AM FC and Bafana Bafana central defender Mbhazima Tshepo Rikhotso nicknamed " The Giraffe" due to his height earns a staggering R235 000 per month. Rikhotso receives a performance-related incentive of R10 300 each clean sheet that the club maintains as a reward for his efforts on the defensive line.
Top 5 Highest Paid Players at Royal AM
Given Mashikinya Salary – R265,000 Rands per month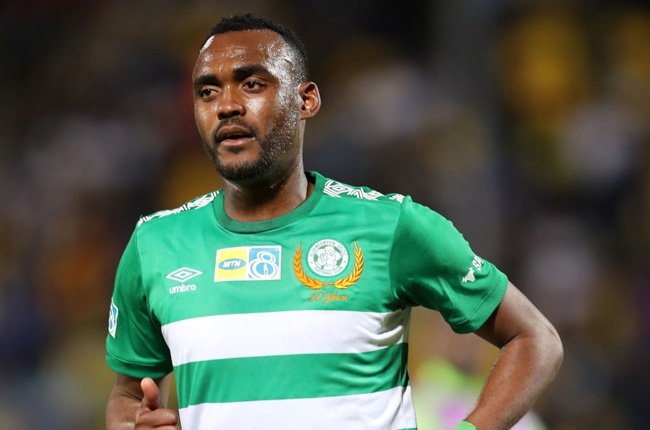 Given Mashikinya, a 30-year-old Real Kings midfielder and former Black Aces player, receives a monthly salary of R265 000 as a Real Kings player. According to rumors, he is one of the players that would receive high-end cars from the club's owner, Shauwn Mkhize, in the near future.
Tshidiso Monamodi Salary – R275,000 Rands per month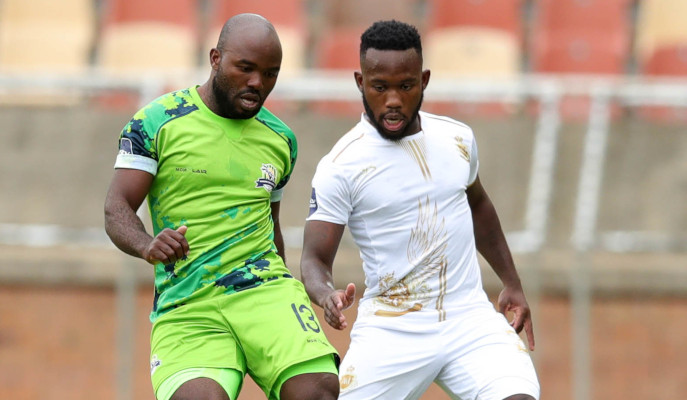 Tshidiso Monamodi, also known as Tshidinator, is a 24-year-old midfielder who was born in Soweto and previously played for Kaizer Chiefs. He is presently signed to a three-year contract with Royal AM FC. Each month, Tshidiso Monamodi receives R275 00 in salary as well as a victory bonus of R10 300 and R15 000 for victories in the league and cup competitions, respectively.
Kabelo Mahlasela Salary – R275,000 Rands per month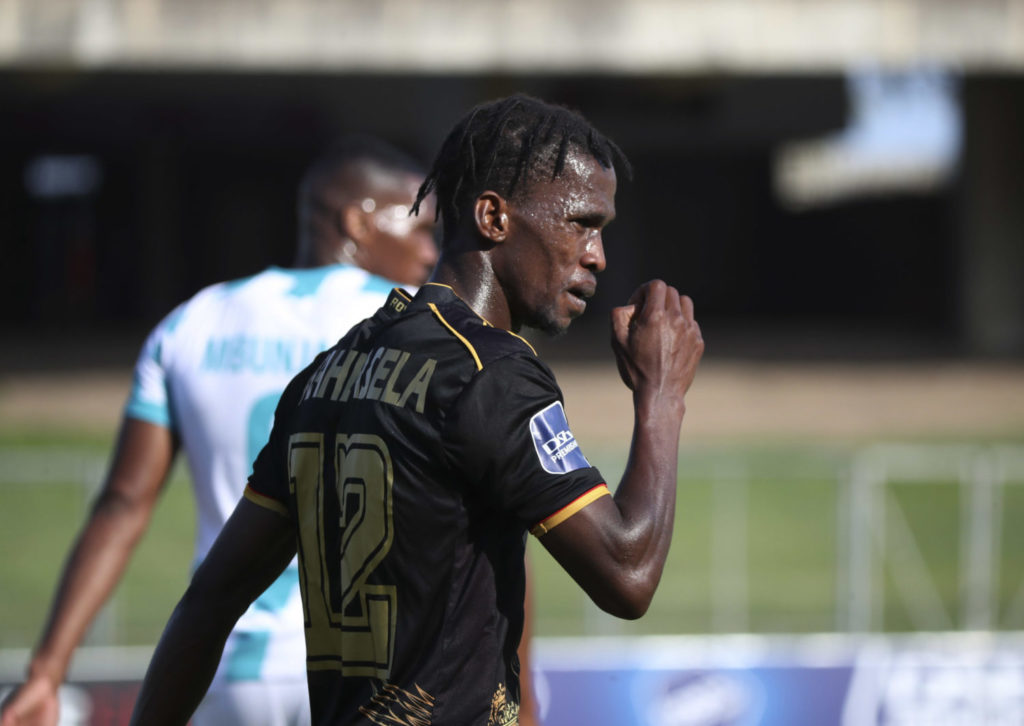 With his skillful midfield play, Kabelo Mahlasela, a 30-year-old midfielder from Royal AM FC, is now providing the club with much-needed creativity. While growing up, Kabelo spent time with the Orlando Pirates' junior divisions, before moving on to their arch-rivals Kaizer Chiefs. While playing for Kaizer Chiefs, Kabelo sustained a knee injury that kept him out for eight months. Mahlasela presently receives R275 000 per month, with undetermined winning and appearance incentives, in addition to his regular salary.
Victor Sepana Letsoalo Salary – R365,000 Rands per month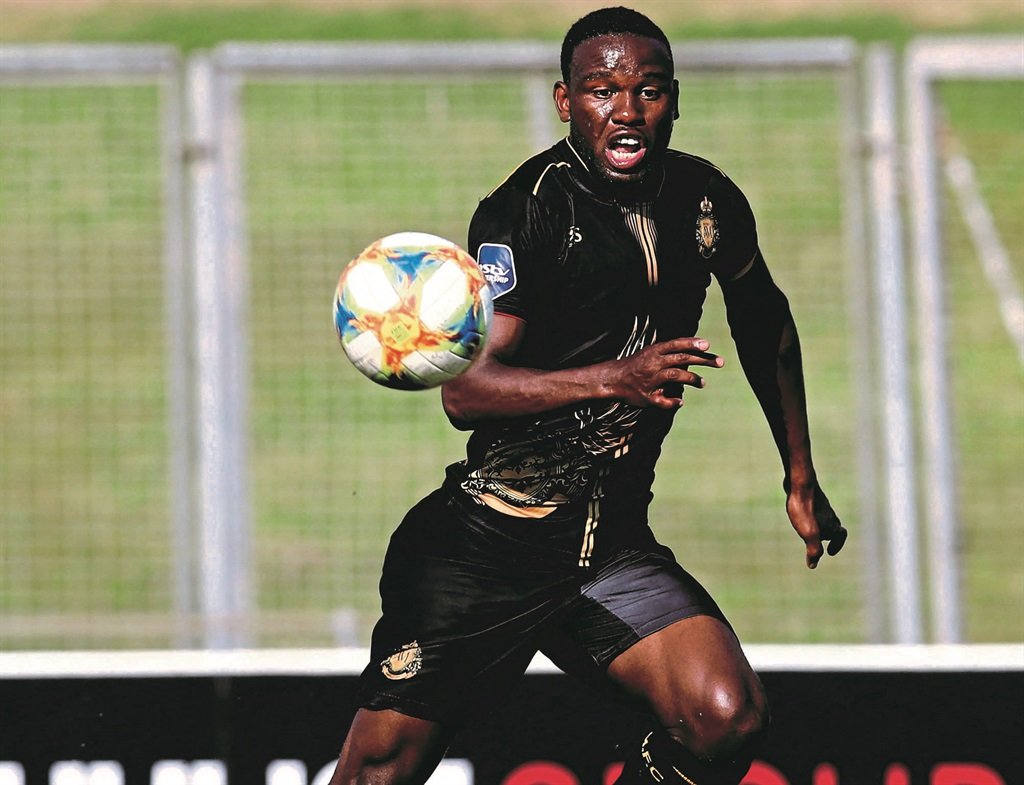 Originally from South Africa, Victor Sepana Letsoalo is a 28-year-old center forward for Royal AM Football Club and the South African national team, Bafana Bafana.
Victor Letsoalo is now Real King's leading goalscorer in all competitions, and he gets a whopping R365,000 every month as a result. Sepana will receive a R10 300 winning bonus and will earn a total of R3 800 000 if he is awarded the coveted Dstv PSL golden boot.
Ndumiso Mabena Salary – R425,000 Rands per month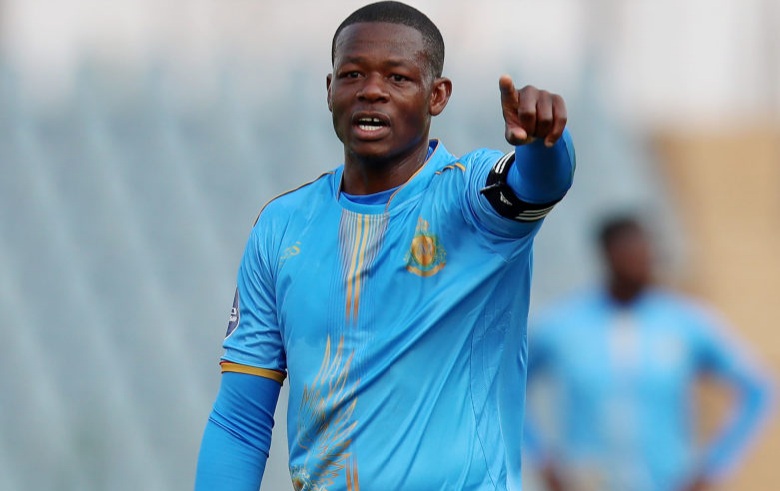 Ndumiso Mabena, a 34-year-old former Orlando Pirates striker, is the captain of Royal AM FC and also plays as a striker for the team. Mabena gets a salary of R425,000 a month, plus winning incentives, for taking the initiative and putting his money where his mouth is.
Royal AM Players Salaries List 2022- Newshub360.net
CHECK THIS OUT:
♦ Top 10 Highest Paid Footballers at Mamelodi Sundowns 2022
♦ Top 10 Highest Paid Footballers at Kaizer Chiefs [ Billiat is 2nd ]
♦ Top 10 Highest Paid Footballers at Orlando Pirates 2022
♦ Top 10 South African Footballers Who Went Broke After Retirement
♦ Top 10 Richest Football Club Owners in South Africa [ Motsepe is 2nd]
♦ Top 10 Most Expensive High Schools in South Africa 2022
♦ Top 10 Richest Football Clubs in South Africa [ Kaizer Chiefs is 2nd]
♦ Top 10 Highest Paid Footballers in South Africa And Their Salaries
Credit : www.Newshub360.net